Let me begin by saying I love Thanksgiving. It is probably my favorite holiday. I love the spirit, the love, the meaning behind it. I love how it makes me think of family. I love how uncommercialized it is (although this year Black Friday completely crept onto it – I actually heard about one family who camped out at Best Buy starting on TUESDAY). I also love the time off from work to focus on family, food, games, relaxing, football (for others in my family although I do find myself getting sucked into when it's on), and just time to be. With all that being said this year we decided to throw tradition out of the window and do something completely different for Thanksgiving. We took a cruise down in the Caribbean for the entire week of Thanksgiving (Sunday to Sunday of glorious sun)!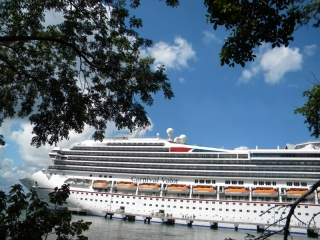 Our journey actually began on Saturday when we flew down to Fort Myers to get to the wonderful in-laws who would be cruising with us (check on family for Thanksgiving). Then on Sunday we drove the two hours to Miami to board the wonderful Carnival Valor.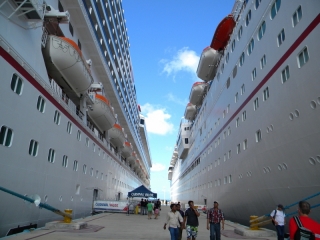 Once we got settled into our inner room that offered the best sleep ever in its pitch darkness (seriously, when you shut off the lights you couldn't see your hand in front of your face. People, I actually took a nap once or twice and you know it is almost impossible for me to nap) we began exploration of our ship. Of course it meant EATING our first meal. Thus it begins…bring on the food! We only had a half day on board but made the most of it – especially the night life. Since we hadn't had too busy a day in the sun we stayed out in the lounge area and especially had fun with Brad in the piano bar. This was my first and may I say, I LOVE piano bars. Hear that Lynchburg?!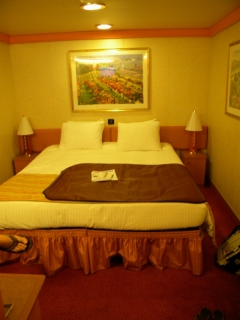 Our first full day on the ship was a "Fun Day at Sea". And it was. It was a nice relaxing way to start the trip, full of basking in the sunlight (with my waterproof/sweat proof spf 50), going down the water slide, fighting the crowds at the lunch buffet (the buffet was pretty hard to navigate with all the crowds – probably the most frustrating part of the cruise), exploring more of the ship, and eating! And of course getting our first towel animal!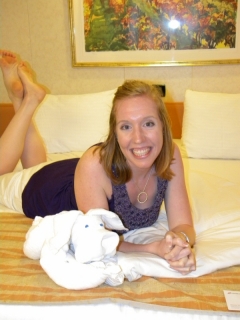 Day Two: Cozumel, Mexico. First stop and probably the one I was most excited for. But this is only a teaser right now because this stop fulfilled a life long dream and deserves it own post. Eric and I got to SWIM WITH DOLPHINS! As you may know, I have been obsessed with dolphins since childhood and have always wanted to swim with them. It didn't let me down either. It surpassed my high expectations. I think this picture pretty much explains it all.
And while in Mexico why not…pop out of a cake!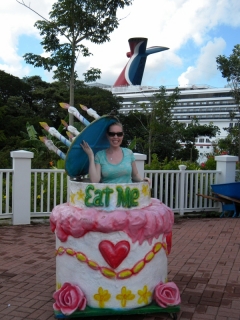 Day Three: Belize and snorkeling expedition. This one will be brief. It was a beautiful island and a fun boat ride. Unfortunately I ruined any chance in really being blown away by snorkeling by having my first snorkeling adventure on the Great Barrier Reef. Nothing can really top that one. Also, the life vest I wore around my middle (I know I am lame) did something to me and I almost passed out on the boat. We will just leave it at that.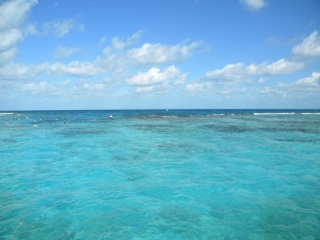 Day Four: Mahogany Bay, Honduras and happy Thanksgiving! This island was fun and relaxing. Since we did not have an excursion for this island our only option was to explore the touristy area right around port because the jungle surrounded us. No exploring that on foot and by ourselves. We did get to see some cool ship wrecks, walk along a beautiful beach, pick up some neat souvenirs, and then get to spend a relaxing Thanksgiving on board. Yes, I am proud to admit this was my nap day and the day we watched the most TV. What can I say, the programming on Thanksgiving is the best. It is weird to watch the Macy's Thanksgiving Day Parade in my bathing suit. Dinner was interesting too. We liked to dine in the restaurant which likes to make everything fancy so they offered the traditional Thanksgiving fixings but in a fancier manner. Being the veggie I am I think I ate something completely unrelated to Thanksgiving EXCEPT for the amazingly good chocolate pumpkin pie. I don't even like pumpkin and this pie rocked my world!
A snapshot on the "nature trail" on the island.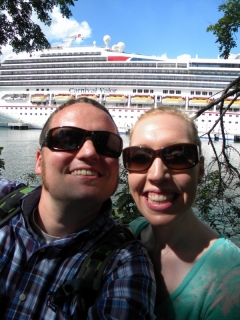 Day Five: Grand Cayman, Cayman Islands. My favorite place with a pretty saucy excursion! "Explore Cayman by Land and Sea" was one of the best excursions ever! We had the coolest native tour guide that took us to our semi-submarine.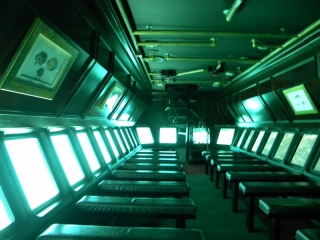 This sub let us see all the beauties of the sea without getting wet. Based on my earlier experience I was very okay with this. The captain also anchored the boat, dove, and fed the fish so we could see all the pretties!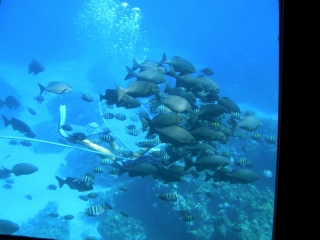 Then we continued to see Seven Mile Beach which is famous for its beautiful beaches. I think this picture tells you why.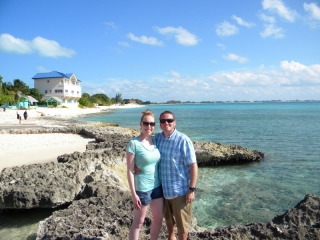 Then we went to Hell. Yes hell ladies and gentleman. It was pretty sweet actually. It consisted of a ramshackle building that was the only one to survive quite a few hurricanes that no other buildings on the island could. It also has this interesting rock formation behind it that really does look like hell. We had fun playing around at this one.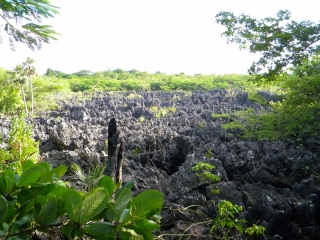 The highlight of this excursion was getting to play with baby green sea turtles!! Our guide was the best, so knowledgeable, and let us play with them to our heart's delight. I got to see them in all stages and got to hold them up to one year old. They can grow to about 700 pounds so after one year it gets trickier to hold them. Apparently the sea turtle place breeds the most sea turtles, and for two reasons. The reason I like is that they release them into the wild. The other is…well…er….they eat them. Sad.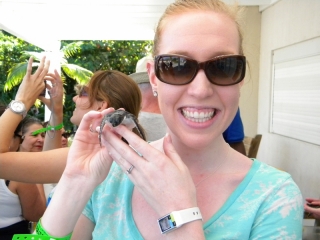 Day Six: Fun Day at Sea. Whoa! The winds were CRAZY this day. It almost blew my earrings out (I am serious) and it also blew my breakfast away. French toast went flying! But it was a great day to hunker down in a chair, chat with my lovely mother-in-law, and get some reading done. Great way to end the trip!
Night view of the ship on our last night!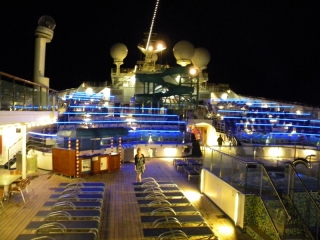 The whole family together on our last night!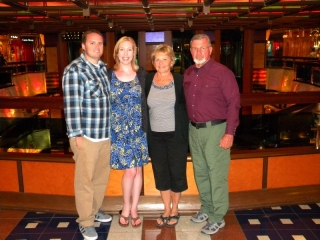 Day Seven: Disembark, fly back to Lynchburg, and spend the next 2-3 days try to get my equilibrium back! I felt like I was still swaying on the ship for days!
Whew!! What the post. I tend to like to give my internal dialogue complete with long descriptions. What do you think readers. Do you like the longer posts? Or would you like them shorter? More pictures?