This holiday season has been a a flurry of fun activity. One of the highlights has definitely been my whirlwind trip (left Lynchburg noon on Sunday and got back on Monday at 8pm). The extremely short trip was completely worth it because of the occasion – one of my great friend's Hillary is getting married in June. So a few of my college friends and I planned a surprise bridal party/bacherolette party for her. So the trip was all about getting quality time together so it was a fun mix of winter activities, delicious food, and lots of girl gabbing.
I wanted to show you some of the highlights of our nation's capital at Christmastime. I highly recommend getting into DC to see it during the holidays if you can!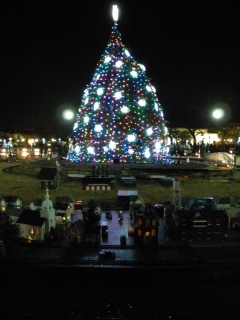 The National Christmas Tree (totally make sure to watch the special on HGTV to see it picked out!). I never new it had such a neat train set that ran around the whole base of the tree.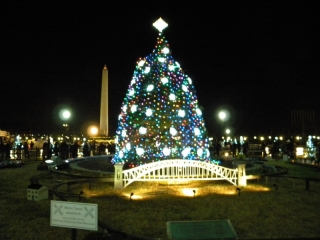 Had to get one with the National Monument.
As you walked around the main tree there were 50 smaller trees each decorated for a state by elementary school children. This is the Virginia tree!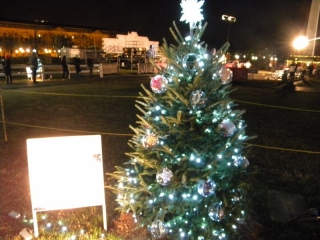 Of course we had to stop by Santa's workshop and get a shot with the big guy! The White House looks beautiful lit up at night – both front and back!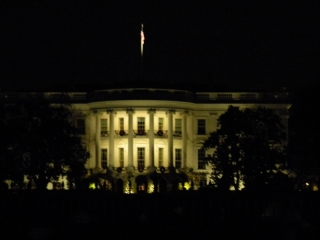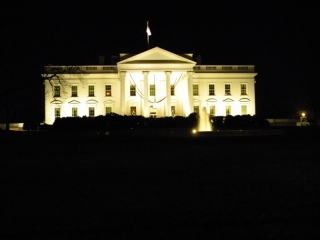 A little shot of the bridal shower set-up (see the cake pop post here). PS – that is my veil from my wedding! I let my sister wear it (see it on the little about me post). I have also given it to Hillary for possible wear.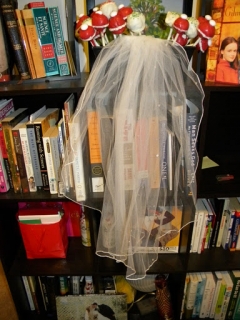 What better way to celebrate winter than ice skating?! This rink was built in the Sculpture Garden which of course we had to check out after our session.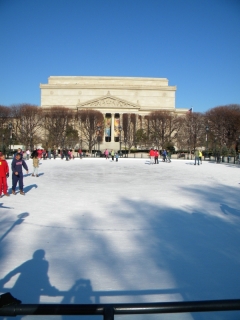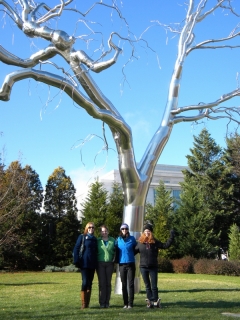 Had to get a shot of the Cube looking so sophisticated in the big city. It did a great job getting us around!
Also had to throw in an Occupy DC shot. There were two in the city and looking in you could see their shelves of supplies. It was intense to observe.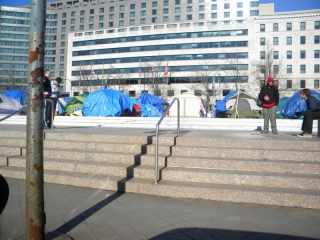 We got one of my favorite meals of all time – crepes and bubble tea!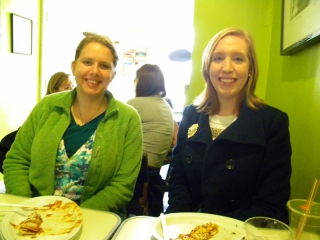 To finish off the post I have to share a beautiful lamp that one day I would love to mimic in my home. A more utilitarian way to showcase beautiful, sparkly, glitzy chandeliers that I looove!