It's another recipe! I can't help it; I love to bake – especially around the holidays. This cheesecake recipe is one that my fam has made for quite a while. It is great because it takes only a few ingredients, is quick to prepare (although long to bake), and makes TWO pies (or is it cakes? whoever knows…). So when it came time to planning the Christmas dinner menu for my hubby and me I had to figure out the most important part – the dessert! Since the hubs looooves cheesecake of any kind and my only criteria for dessert is that it has chocolate, this was a no brainer. Can I also say I had so much fun shopping for this! I had the day off from work on Friday, as it seemed like the whole world did too, because stores were packed and roads were crammed. But I loved it. I was actually caught humming down the aisles of the grocery store just because I was in a jolly good mood! Gotta love Christmas cheer! Now, let's get down to business.
Chocolate Cheesecake Recipe
Ingredients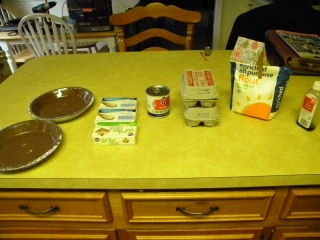 2 chocolate graham cracker crusts
3 packages 8 oz. cream cheese, softened (it still hardens with the reduced fat kind – don't hate me!)
1 can sweetened condensed milk (14 oz) (fat free here again folks – still tastes delightful!)
3 eggs
2 T vanilla extract
1.5 cups mini chocolate chips
1t flour
Instructions
In large bowl beat cream cheese until fluffy.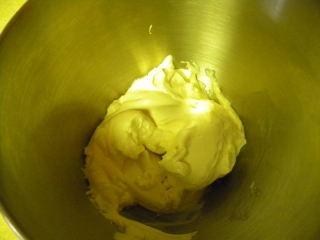 2. Gradually add condensed milk, beating until smooth.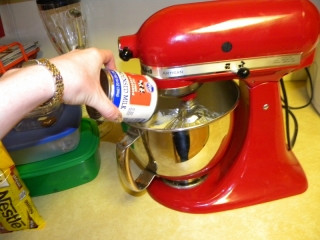 3. Add eggs and vanilla. Mix well.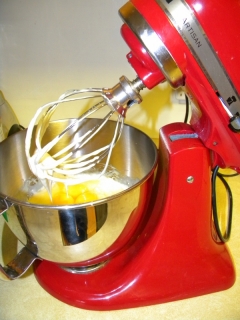 4. In small bowl toss 1/2 cup of mini chocolate chips with flour to coat. Stir into cheese mixture.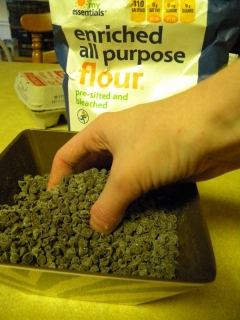 5. Pour mixture into crusts. Sprinkle remaining chips evenly over top. (Left is sprinkled, right is not – for comparison's sake!)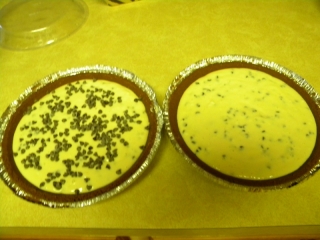 6. Cook at 280 for 55 minutes. Turn off oven and let cool in over for 55 minutes. Cool to room temperature. Refrigerate before serving.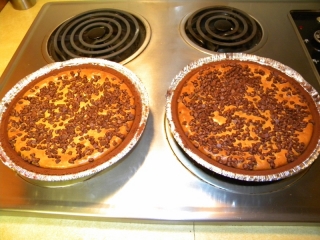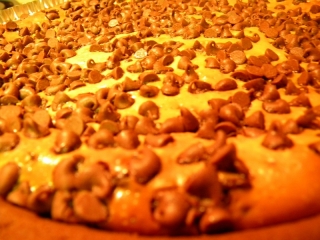 7. Enjoy!
What I am listening to (while posting): She and Him / Volume One