Mmmm peanut butter and chocolate. My all time favorite combination! Now add-in cream cheese…maybe a new favorite in the line-up. In one of my late night browsings of Pinterest (anyone else seem to get addicted to this only late at night?!) I stumbled upon a delicious peanut butter ball recipe from Buns In My Oven. Think of a cheese ball but dessert style. Oh yes. So when we were invited to a game night the other weekend I new I had to bring this little ball of yum. Such a good decision.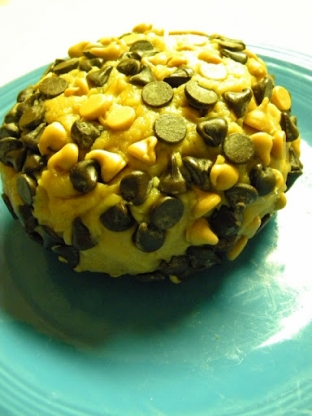 Such a great party food for a laid back snack, talk, and play party. This is it pre-party and I brought it with chocolate animal crackers and graham cracker stick dippers.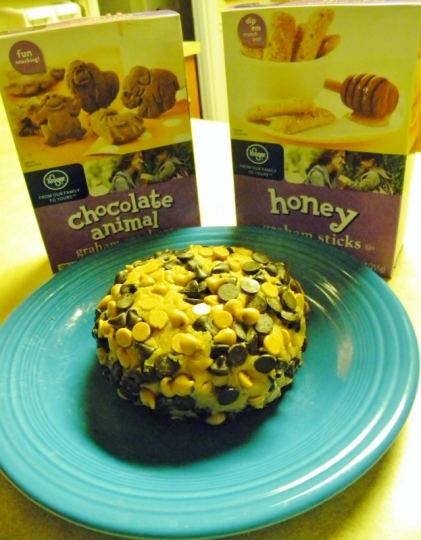 I didn't actually get any of the full set-up of the dips with the ball at the party. I thought about ripping open the bags and staging the whole thing in the house, but then I thought it would be tacky to bring open bags of goodies to the party.
However, my mom came to visit and I took the opportunity to share this recipe with my mom. Note: My mom taught me everything I know about sweets. I blame her for my incredible sweet tooth and am so thankful for that. We have also made many, many sweet memories over sweets. 🙂 I did get a few "action" shots before this ball was devoured. Just barely though…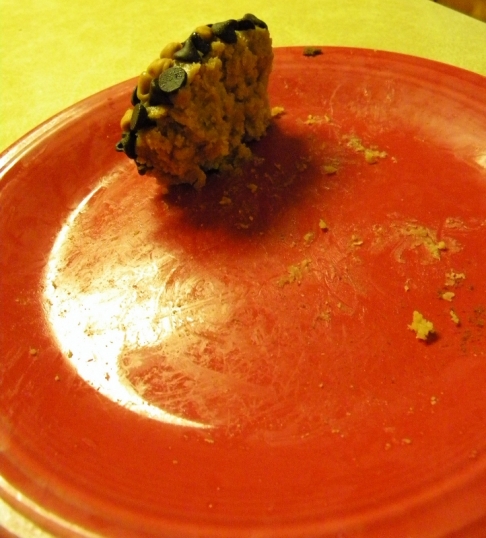 Yes, after a short while this is what your hard work will look like. A sad little remnant on the plate. Yet still quite delicious.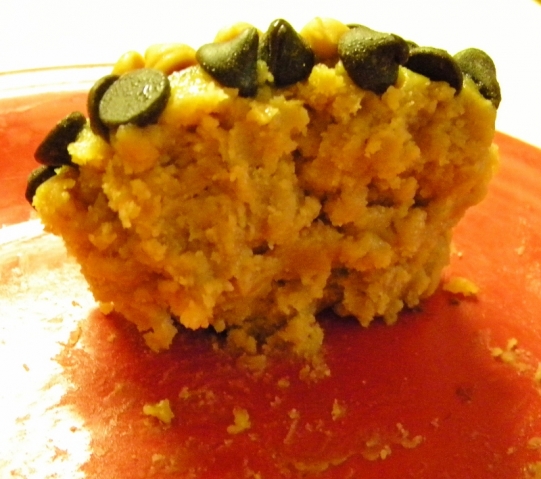 Here is a closer picture so you can see the texture of what it is like inside.
I highly recommend the chocolate animal graham crackers as a dipping apparatus. They add the perfect taste and whimsy to this snack. (Confession, this picture was taken around 10am. I actually did eat that bite!)
Peanut Butter Ball
Ingredients:
8 ounces cream cheese, at room temperature
1 cup powdered sugar (I ended up using about 3/4 cup)
3/4 cup creamy peanut butter (not all-natural)
3 tablespoons packed brown sugar (I used 1 tablespoon)
3/4 cup milk chocolate chips
3/4 cup peanut butter chips (or can use just chocolate chips)
Graham cracker sticks, chocolate graham cracker animals, apple slices, etc., for dipping
Directions:
Beat together cream cheese, powdered sugar, peanut butter and brown sugar.
Spoon onto a large piece of plastic wrap; bring up all four corners and twist tightly to form a ball.
Freeze for an hour and a half or until the peanut butter ball is firm enough to keep its shape. Mix peanut butter and chocolate chips on a plate. Remove the plastic wrap from the ball. You may need to slightly knead out the cracks and roll it into a perfect ball. Then, roll it in the chocolate and peanut butter chips to completely cover, pressing them into the ball if necessary.
Place the ball on serving dish; keep refrigerated until serving. Serve with the dipping goodies of your choosing!
Prepare to get oohhs and ahhs from guests from a magnificent looking dessert with such a simple recipe!
Question:
What are your favorite party foods to bring? Any recipe suggestions? I would love to share them with the blogging world!
On a related note, my mom and I had lunch at the Peaks of Otter and part of her meal consisted of cream cheese balls rolled in coconut and served on a pineapple ring. Doesn't that sound like a great party appetizer that adds glam and interest but soooo easy?! I'll share that one with you when I make it!