Welcome back to part two all about stone makeovers! Didn't think I could spread out a blog post about stones over TWO posts, did you? Ahh the magic of the never-ending stones. Because that is definitely how we felt after we finished up part one about stones. You can see a quick peek from the pictures below.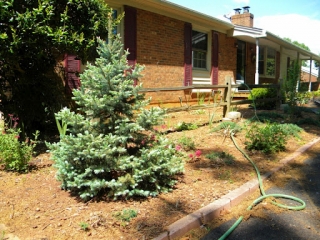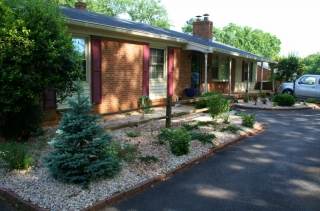 There was still a magically big pile of stones. So it got us thinking, what next? Then the possibilities just seemed to open up. We started in the front yard and moved around to the back.
The first places in the front were around our giant oak trees and perimeter of our driveway. The trees had beds already and the driveway had random brown stones around it. It was time for a little dress-up for them!
Before: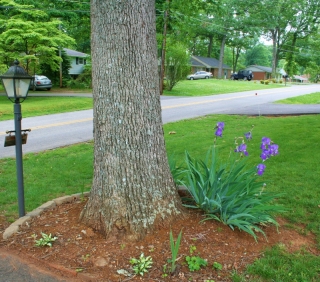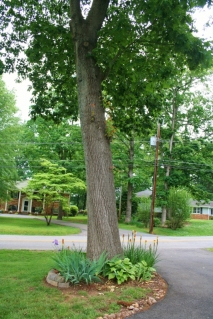 After: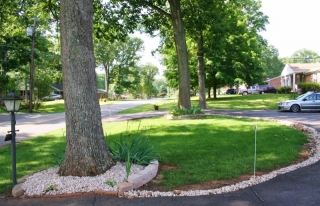 Then (and I apologize for the no before and after, since our magical helper elf the Colonel, aka Eric's dad who is living with us for a while, worked his magic while we were gone) we moved around to the plantings on the side of the house. Don't they look gussied up?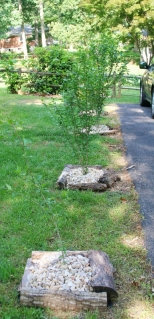 Remember this bed where I reused the bulbs? Yup, another makeover here!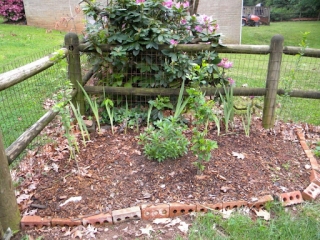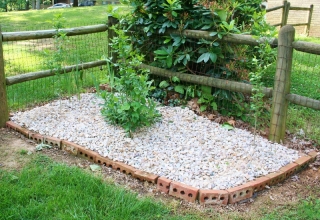 As we continued our tour around the yard (yes, we still had more stones) we moved to this back patio area. This one is very dramatic as well. Love it!
Before: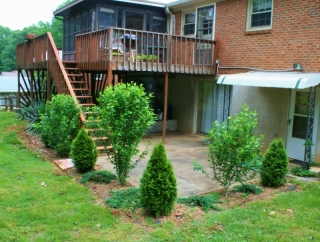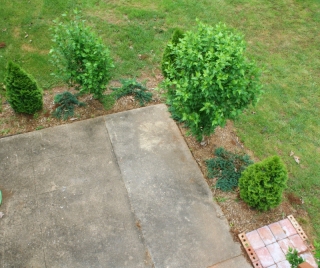 After: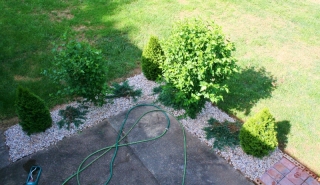 With the few we had left, they squeezed into the garden, which is so full you almost can't tell.
Before: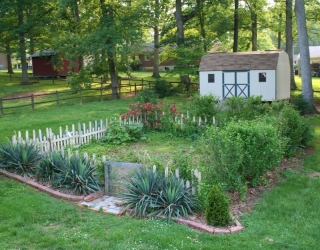 After: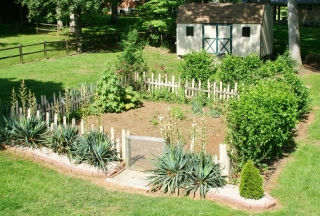 So there you go. A few tons of stones later and we have quite the dramatic complete yard makeover. You also have a completely happy girl! I love how the stones just make the yard look so clean and cohesive. Oh yes, and they are low maintenance! My green thumb is growing, but it is taking a while so low maintenance is sill king.
Question:
Any dramatic makeovers in your life right now? Inside, outside? House, personal? I would love to hear about them!