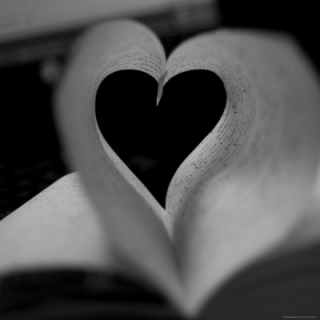 I really love living my life on the blog. I am pretty much am an open book and love to share my thoughts, dreams, adventures, successes, and mis-steps. So in full disclosure, I am thinking about making some changes to the blog.
Change #1: WordPress v. Blogger
The first change that I am thinking about making is transitioning from Blogger (my current blog host) to WordPress. Originally when I was beginning my blog, I signed up through WordPress and started designing the blog there. Then, I got a little further into the process and thought I should check out Blogger. My limited skills and my eagerness to just begin already made me a little frustrated with the limitations I (thought) WordPress had. Since I support most everything Google, I switched over to Blogger (powered by Google) and that is where I stand today. As I think about the functionality of my blog, the features it offers, and its room for growth, I am feeling a little limited by Blogger. Yet, I am also a little nervous to make the switch to WordPress.
I am concerned that I may have to pay more fees through WordPress. Right now I don't have any, and technically I don't have to pay anything through WordPress either. But, if I am actually going to make the transition, I want to buy my domain, which is a low annual fee. That's no big deal as Blogger asks you to do the same. I am concerned though that the farther I get into WordPress the more fees I will have to pay. I just wonder if it is all worth it.
Another concern I have is losing all my content and followers. Thankfully WordPress has an import tool that assists you in this process, but it still makes me a little nervous! I also definitely don't want to lose any followers! Hopefully, this would actually make life easier for followers, since it seems like WordPress makes it easier to follow and to comment on the blogs (two of my biggest complaints against Blogger). So I am almost 100% committed to making this change but would love to hear anyone's thoughts, opinions, advice and stories about Blogger v. WordPress.
Yup, I am thinking about changing the name of my blog. Here is my internal battle: I want my blog to stay true to me, but I want to do everything I can to encourage it to grow and blossom. Which makes me think a name change would be a boost to the blog. I love the title "The Mego Blog". It is so true to me and fitting. But, the downside is, that if you don't know me, it doesn't jump out and yell "read me". I think it actually makes you just say, "Huh? What's that mean?" So I am looking into changing the name of the blog to still represent me but to also tell a little bit more about the blog and me. Something that may pique readers' interest a little bit. The hard part is coming up with a new name! I am struggling to hit on something I love.
Here are some ideas that I am just throwing around (bold are my favorites thus far):
·

        

Live Without Trying
·

        

No Boundaries Life
·

        

The Mego Diaries
·         Design by Mego
·         Simply Mego
·         The Sparkling Daily or A Sparkling Daily
·         A Sparkly Life
·         Live Life Sparkly
·         Glittery Dreams
·         Shimmering Reflection
·         Mego Styles
·         Shining Stories
·         House Reflections
·         The Mego Life
·         Mego Design
·         Mego Cents
·         The Mego Style
·         Mego Dreams
·         Life According To Mego
·         Mego Styles
·         Life Tales by Mego
·         Mego Makes It Happen
·         Mego Mania
·         The Tale of Two Settees
·         Housin' Around
·         House O' Stories
·         Ginger Inklings
·         Mego Mood Board
·         Ginger Snapshot (I think this is my favorite!)
I originally didn't think I would post about this process like this. I first wanted to just make all the changes, announce that I had made all these wonderful changes, and bam, it would happen. Then I thought, maybe I should be more real and tell you what I am thinking, share my thoughts and concerns. That's why I have this blog, right? So I am telling you as it is and also reaching out to my readers. Any great name ideas that you would let me use? Or, do you even think the name should change? Do you like "The Mego Blog"? Any feelings about WordPress or Blogger?
PS – I asked my friend Carrie from
DreamGreenDIY
who is a WordPress whiz her opinion and she was good enough to write an entire post about it! Thanks Carrie!