I'm back with another installment of the teal files. In fact, I am even wearing teal right now. What better color to inspire me to write another post about teal? It all started with infusing the guest room with this pop of teal color on the TV stand.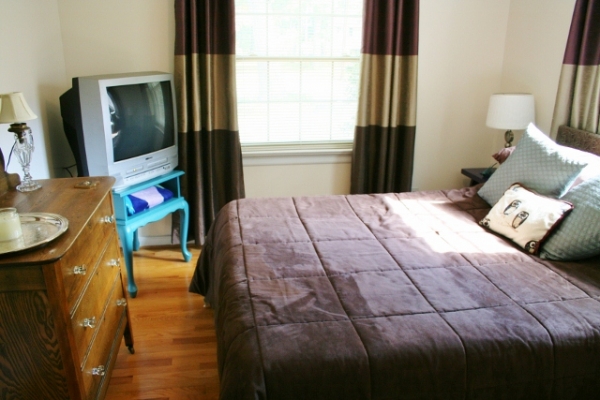 I loved the slam bam bright color in the corner, but it seemed a bit isolated. The other colors were warm and muted, so I wanted to make the room more cohesive by bringing in more pops of color. This goal was two-fold as well, since this is our primary guest room, and I am always searching for ways to make it more inviting as people make it their temporary home. One of the best ways I could think of making a room more inviting was by personalizing it for guests. The first thing that came to mind was a chalkboard of some sort. So why not make a framed chalkboard sheet? And why not paint the frame teal? And that's exactly what I did.
Talk about an investment project – not. I spent all of $1 for a frame at the dollar store, but you may just have a frame lying around that would work well for this project. I did have to invest in chalkboard paint ($13 at Lowe's) but you can buy smaller containers or even spray paint cans of it for cheaper. I have lofty goals on using up all of that chalkboard paint one day.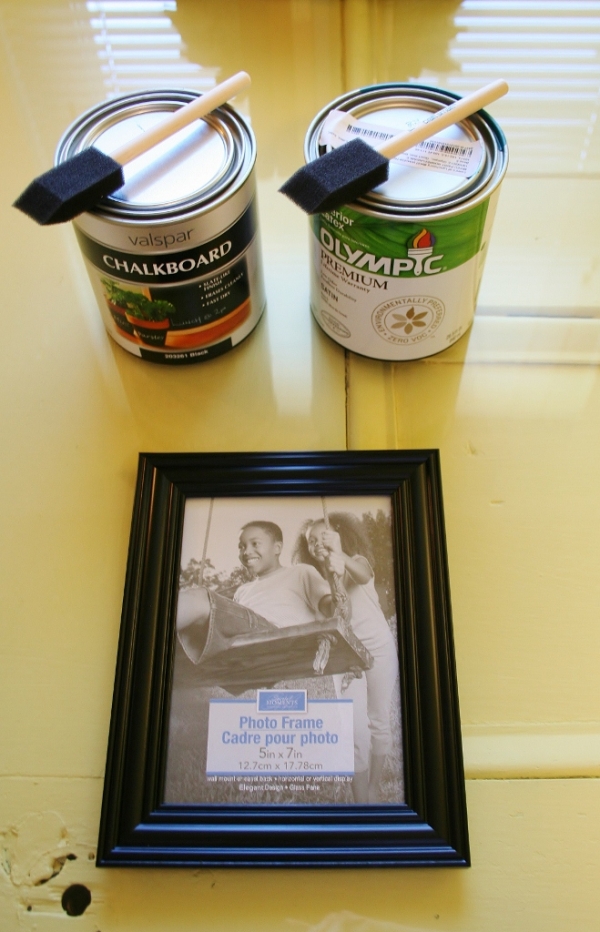 Here are all my supplies laid out and already at work.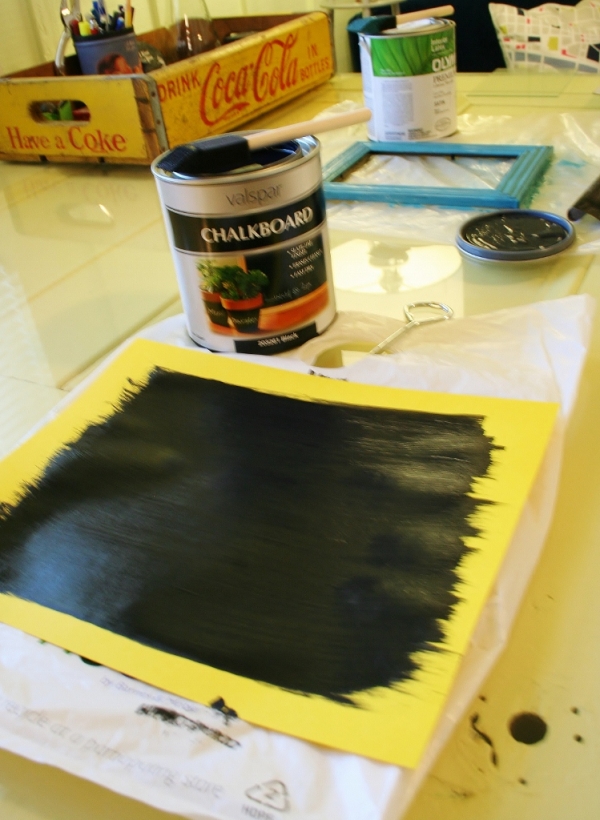 As you can see, I used the leftover teal paint from the TV stand for the frame and also grabbed a piece of cardstock to use for the chalkboard. Cardstock is by far the lightest weight to use with chalkboard paint. Regular paper just curls up and becomes useless and a heavier piece of cardboard might have been even better. You can also see that I used a bigger piece of cardstock than the frame. I did this to allow my fingers a place to hold the paper so it wasn't all helter skelter while I was trying to paint it. After it was dry I used the back of the frame for a template and cut out the perfect sized mini-chalkboard.  It took a few layers of paint on both items, but I finally came to a place where I was happy with the result. Then came the waiting drying game – by far the hardest part for me. I let them dry overnight before assembling.
Now here it is in its spot in the room, just close enough to the TV stand to start bringing this room a little more together.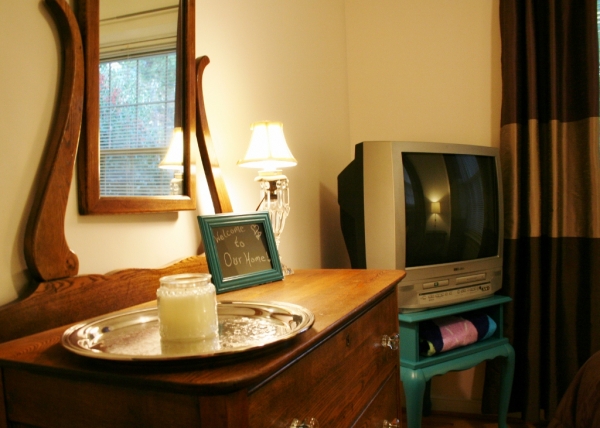 The best part is that I can change the message for each guest, making them feel even more welcome in our home. I also thought I may leave some chalk out so they can write a message back on the chalkboard.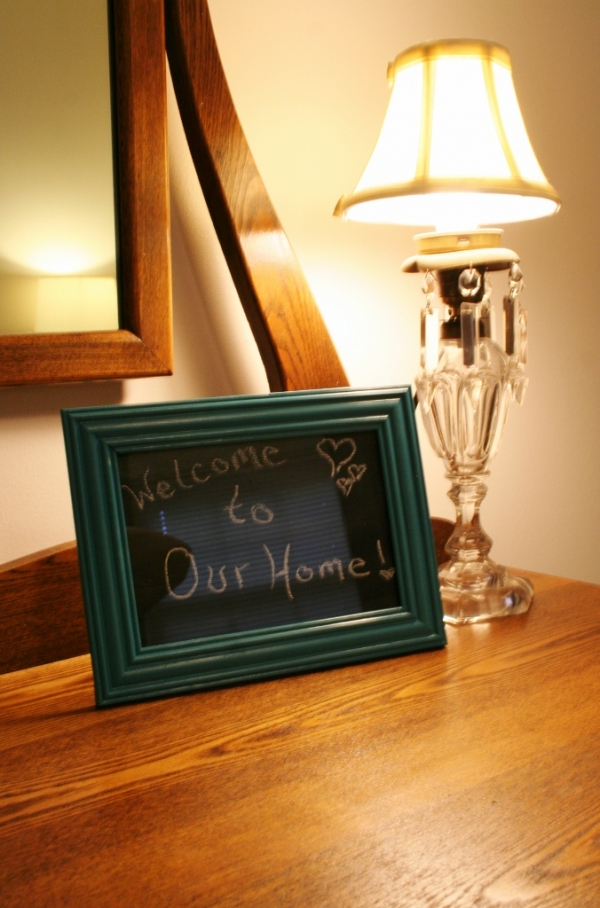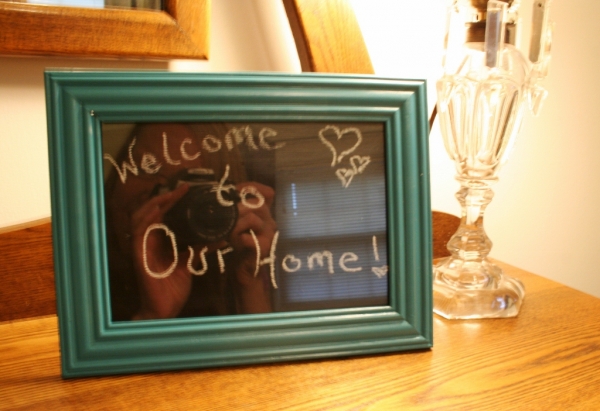 For such a small project, it makes a big impact for me. Not only does it start bringing the teal around the room, but it is a finishing detail to the room. I have been so focused on big projects recently (painting the carport room, installing a backsplash, painting the kitchen, etc.) that I haven't been able to get to a lot of the small, finishing touches that make a house a home. Now, what else can I get to paint teal and put on those side tables?