Hi everyone! I am going to start this post with a weather sidenote, as Sandy is sneaking (well, not really sneaking) up on us and throwing some things around. I hope everyone is faring well, and I am wishing everyone a safe couple of days (or forever). I thought that it would be a good idea to counter this tumultuous storm with a post about one of Mother Nature's fabulous creations that would have been impossible without water. I say let's celebrate water today, not be afraid of it!
The other weekend Eric took me on one of his infamous little weekend getaways. This guy is golden for his spontaneous little trips that allow you to feel fun, carefree, and like a little traveler. And you know how I have the need to feed the travel maniac inside of me. Off we zipped one Saturday morning through the beautiful mountains of Virginia, taking the longer but scenic route. Destination: Luray Caverns!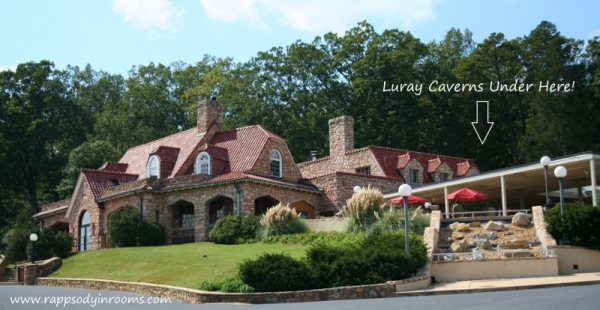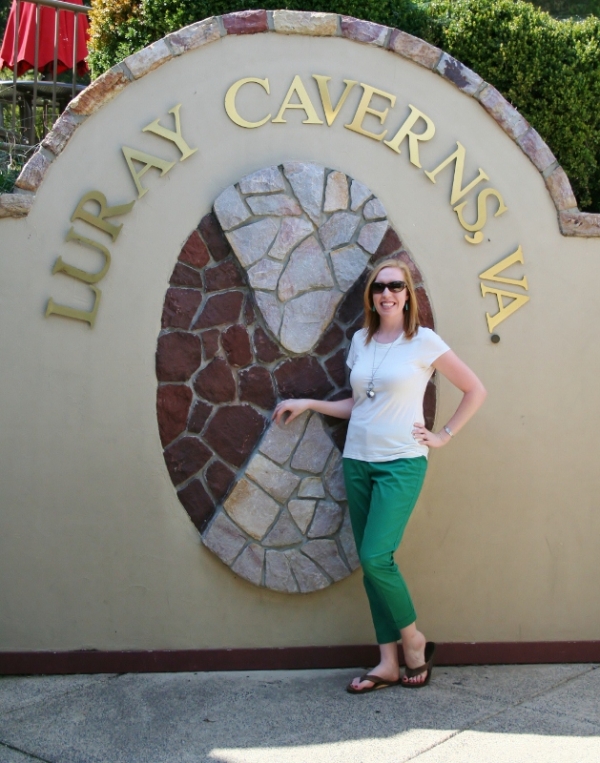 We had both been to Luray Caverns when we were kids, but we thought it was time to look at these miracles of nature through our big kid eyes. We were excited as kids too as we slightly bundled ourselves into our fall wear, for both inside and out, as the caverns stay a constant 54 degrees all year round. Then we descended, descended, descended into the caverns to feast our eyes on what only took nature 400 million years to create. How's that for perspective?!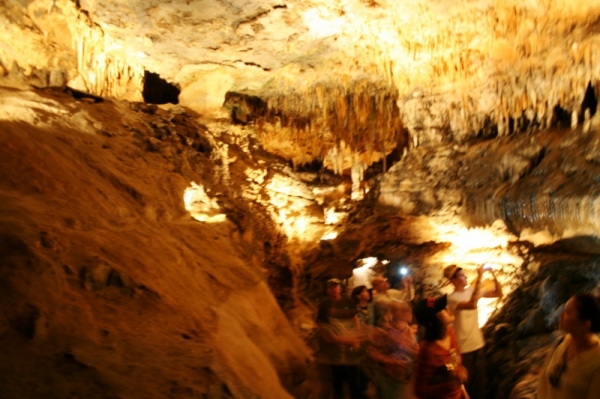 I call this picture "Paparazzi". It also shows scale!
The beauty is just astounding. For about the first half of the tour (about an hour in total) I was click happy, trying out different settings to get those perfect stalactite and stalagmite pictures. Then Eric finally made me take down the camera and see it through my own two eyes.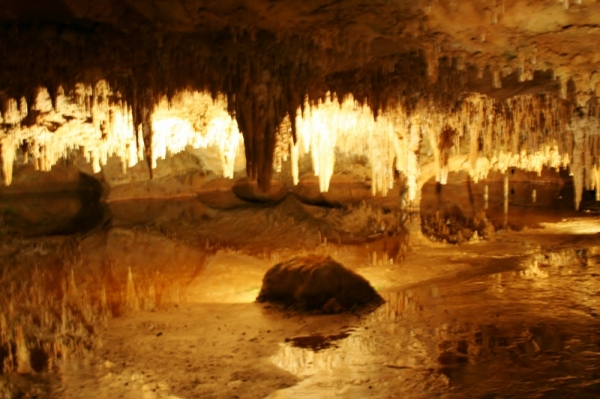 Top half of this picture is the real thing; bottom half of this picture is water. Pure reflection!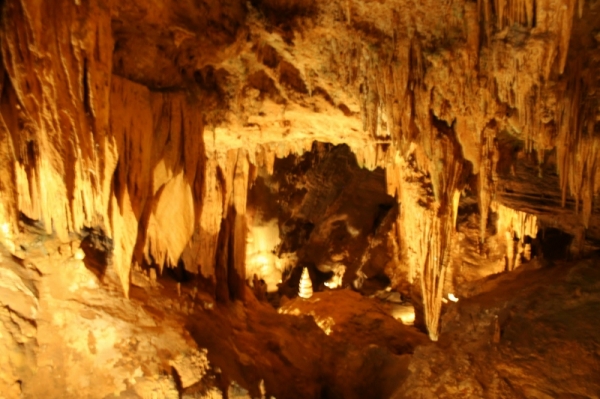 As we traveled through the caverns, it just made me more and more astounded at nature. I just think it is so amazing and inspiring to see what good ole Mother Earth has up her sleeve – or hidden underground.



The lighting in this place is magical and sets the perfect mood. So calm, inspiring, and glorious. The way they would hide the lights and uplight and downlight the creations was so beautifully done. As I got to oogling at the light though, all I could think of was when that little man (I'm actually not sure how tall he was but everything seems small when you are in the caverns; hence, little man in my eyes) who found the caverns in 1878 must have been very brave. It seems so safe and serene with the paths and lighting, but I can't even imagine setting foot into the caverns wild unknown with the earth's spears reaching for you in the utter darkness that caves provide. Here's a fun fact on the discoverer. He found the caves but then kept them a secret until after he had managed to buy the property. Then, with land deed in hand, the caverns were revealed and up, up, up went the property value. Genius or unethical?

Wishing well!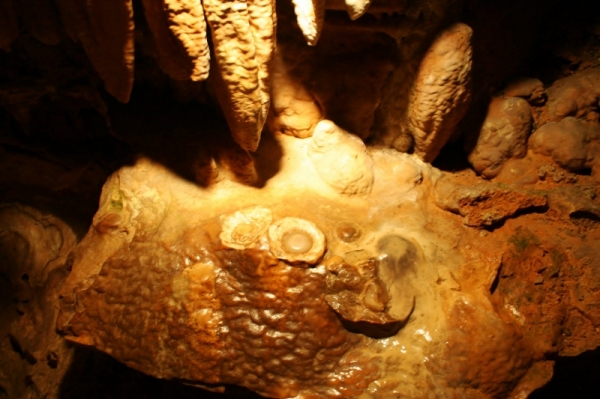 Can you see the fried eggs? Yum! 🙂
One of the coolest things about the caverns is that they have an organ whose notes come from strategically placed mallets that resound throughout the caverns, using its unique features to create the music. As our tour guide told us, the organ's mallet placement over 3.5 acres makes it the biggest and oldest "rock museum". Oh you know he got major points from me on this one. It was like we were BFFs after.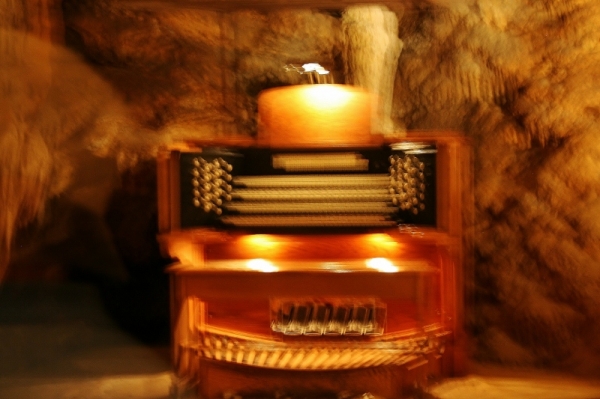 Sorry about the blurry picture. Conditions for clear pictures were difficult. I actually think this is a cool blurry/cartoonish looking picture!
The caverns aren't the only attraction there either. There is an old car museum, a ropes course (extra $), and a hedge maze (also extra $). A newer addition is an old time-y town and museum that is pretty sweet. You can actually go mining and explore through old, historical buildings. Oh yeah, this trip even made us smarter. Win!
So there it is, our latest weekend gallivanting. Ever been to these caverns or others? How about taken any random weekend or day trips? Or are you on a "trip" now (meaning evacuation from the storm)?