Oh man, how much did I want to title this post channeling some Fresh Prince (in West Philadelphia born and raised), but it might give you the wrong impression. How I do like  a whole lotta Will Smith though. Getting back on track (literally! via train) I made a long weekend trip via Amtrak up to visit my mom and her husband Curtis in New Jersey. Sidenote: If you have yet to travel by train  yet, I highly recommend it! It's an easy and quick way to travel and very stress free. I just hopped on board and relaxed on my way up the road tracks. Anyways, we did a lot of fun activities (including shopping – I will show you my finds soon), one of which was taking a day trip to Philly. We actually tried to do this two years  ago when we were up there for Christmas, but a surprise snow storm hit us.
Our first stop on this trip was all historical. We parked it at the historical downtown center and got to view the amazingly historic Liberty Bell. It was quite the site.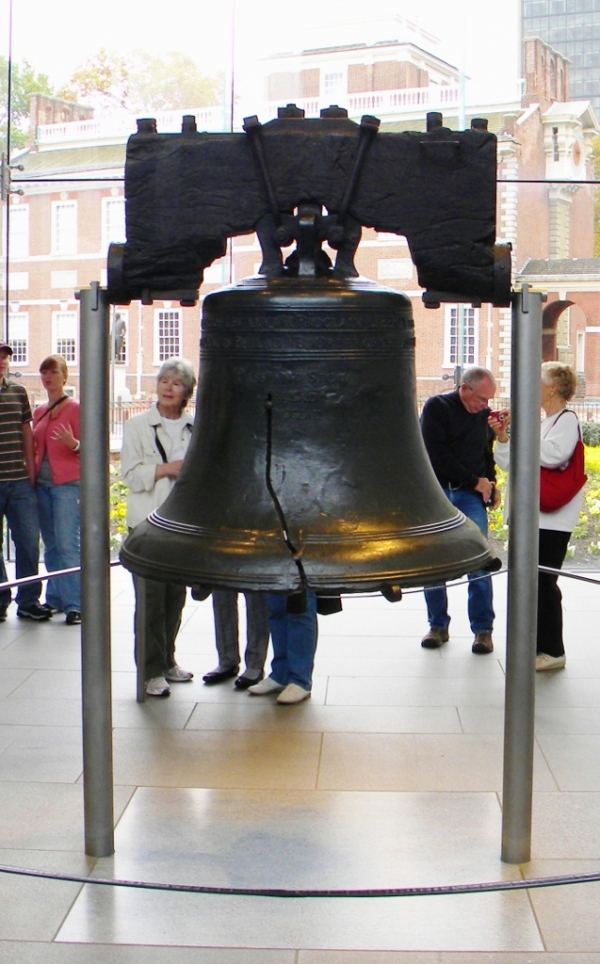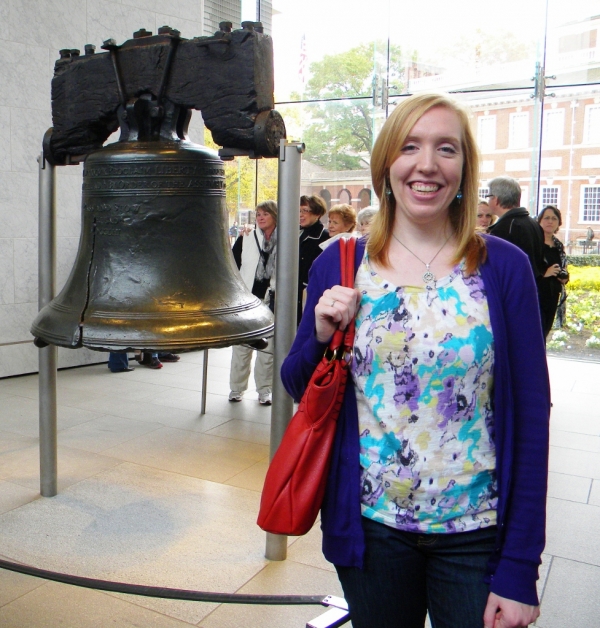 Anyone else have the urge to watch National Treasure now? Sadly, that was kind of all I could think of. Need to stop associating historical places/things with TV. Sigh.
Right behind the Liberty Bell was Independence Hall, where the Declaration of Independence was signed and a place where so many of our Founding Fathers walked around on the same ground we did. We had a pretty stellar guide who gave us lots of good tidbits about good ole boys like George Washington, Benjamin Franklin, John Adams, and that whole crew.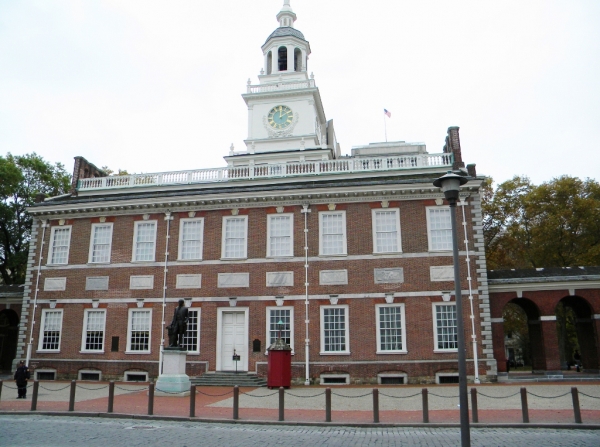 This is the view of the court room in the hall.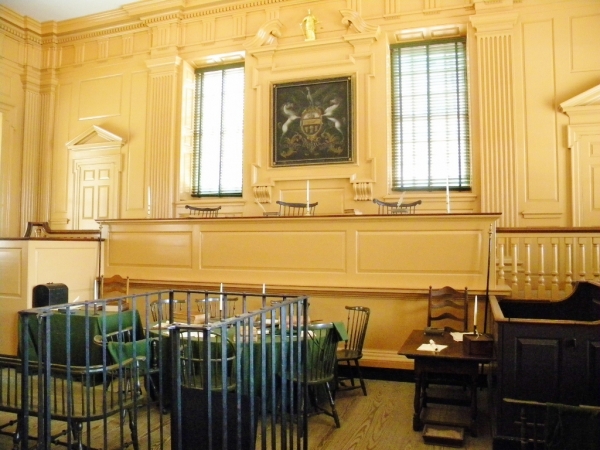 On the other side of the hall was the place where all that Declaration madness inspiration happened.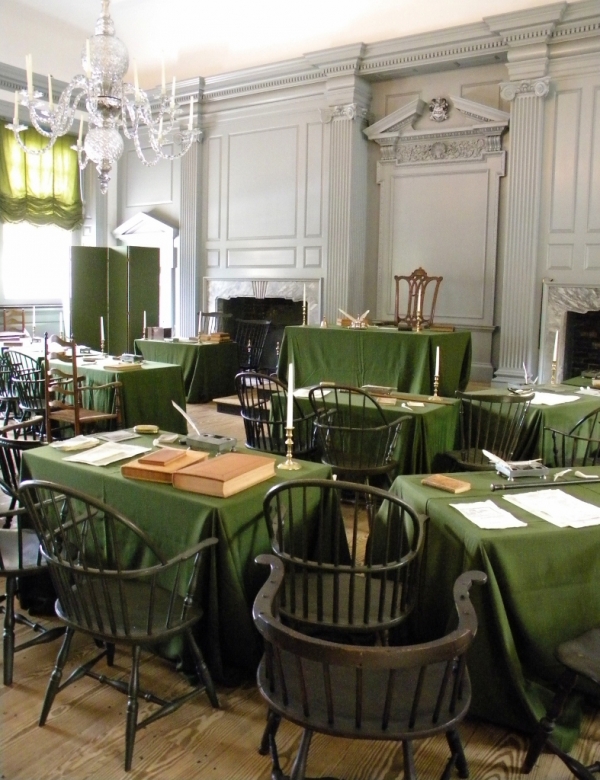 Check it out – the actual chair that GW himself sat in. Pretty cool, huh?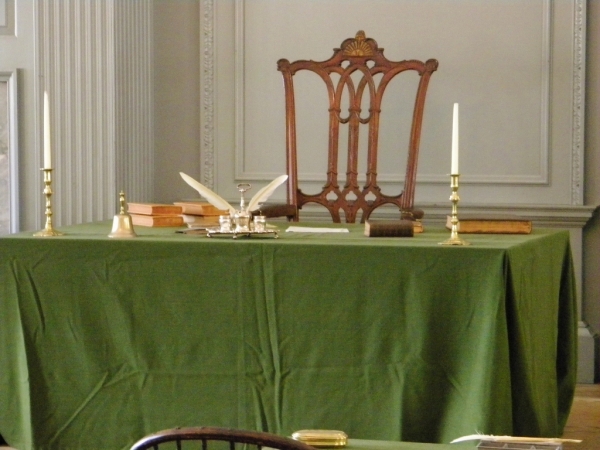 One of my favorite tidbits of knowledge our tour guide passed along was that when Benjamin  Franklin came up to sign the Declaration of Independence, we looked at GW and said (and I paraphrase), "I've been looking at your chair this whole time trying to figure out the artist's intent with its design; whether the sun was rising or setting. I have come to the conclusion that it is rising." Whew, I like how these guys thought!
After we did the sights of the historical section, and then visited an old train station that was converted into a market with fresh food and vendors for lunch (can I say YUM!), it was time for my highlight. Uh-oh. I just realized it is based on a movie. Historical fail. It was time for me to get out my excitement in seeing the Rocky statue by running up the steps he made infamous. However, much to my chagrin, the statue of him wasn't on the top  of the steps anymore. The art museum didn't want it there. It was moved to the bottom. All that is left is this little memorial.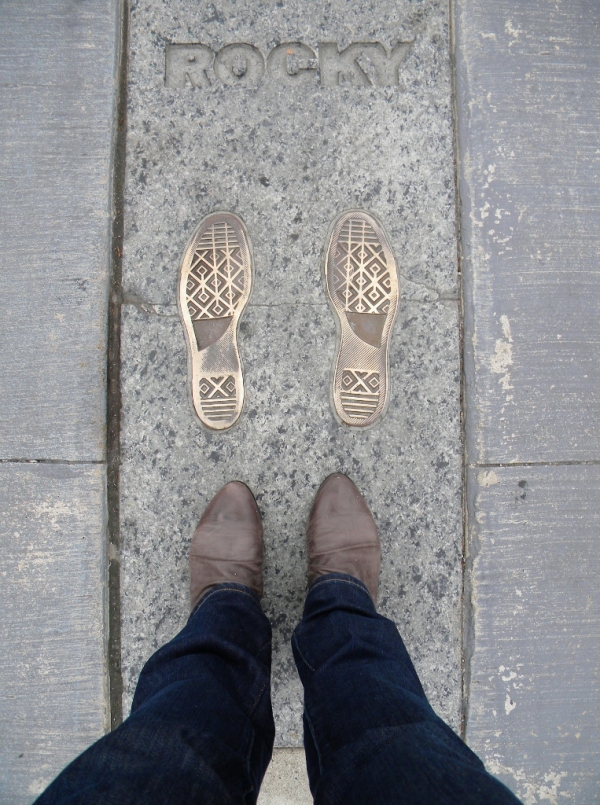 So I first ran down the steps for a little photo shoot.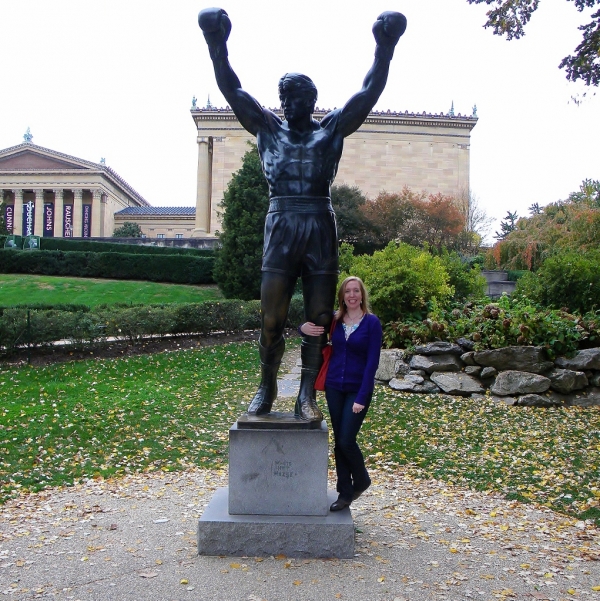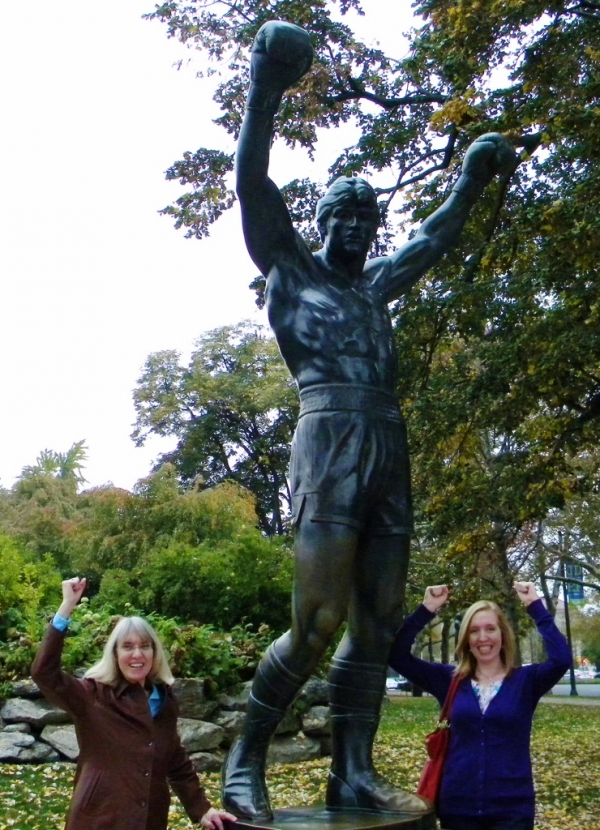 Then it was time for some running and fist pumping at the top of the steps. Wahoo! That little purple dot? That's me!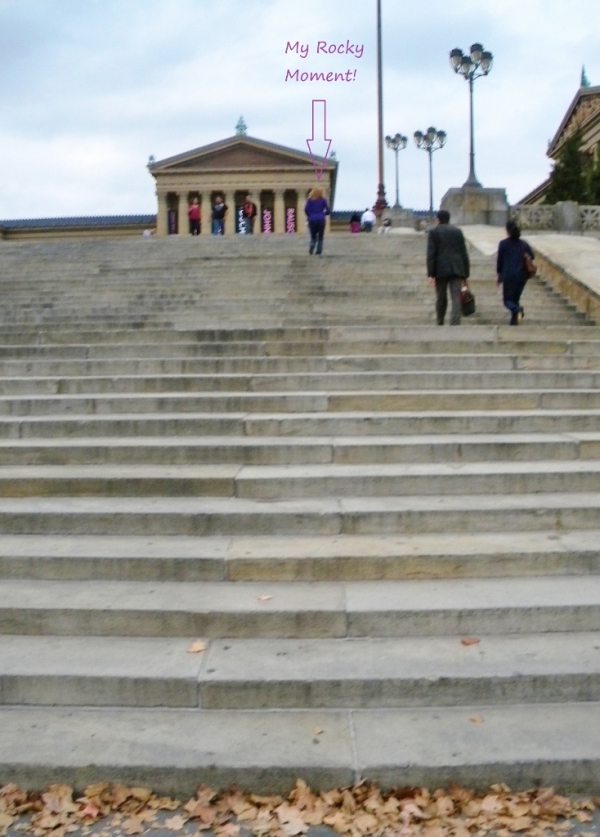 Although, Rocky had better have run pretty far to get to those steps or he was more out of shape than the movie even let on. I'm no track star but those steps didn't even get me out of breath. But it was still a thrill.
After my movie thrill was over, it was time to actually enjoy the Philadelphia Museum of Art. It was actually a pretty great one, although I recommend giving yourself at least 4 hours inside. It was at the end of the day, and we were tired, so our feet didn't carry us to every wing of the museum.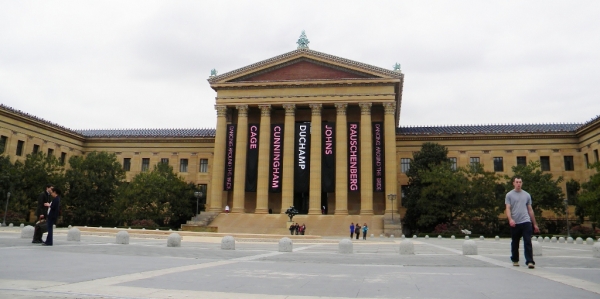 With a our little historical/cultural brush-up and tours and my movie watching brain satisfied, we headed back to New Jersey. A perfect trip with a mix of fun, history, art, and movie references! Good-bye Philly!