Who doesn't love a good lamp? The style, the architecture, the flexibility, the options, the practicality. Oh so pretty lamps. How I love them. So when one day I walked into our living room and asked Eric, "Does our lamp look like the leaning tower of Pisa?", we were pretty excited to say yes! That meant a good excuse to change out a lamp and get a whole new look in our living room. This was the lamp in question. You can't really see the lean here, but let me tell you it was a leaning.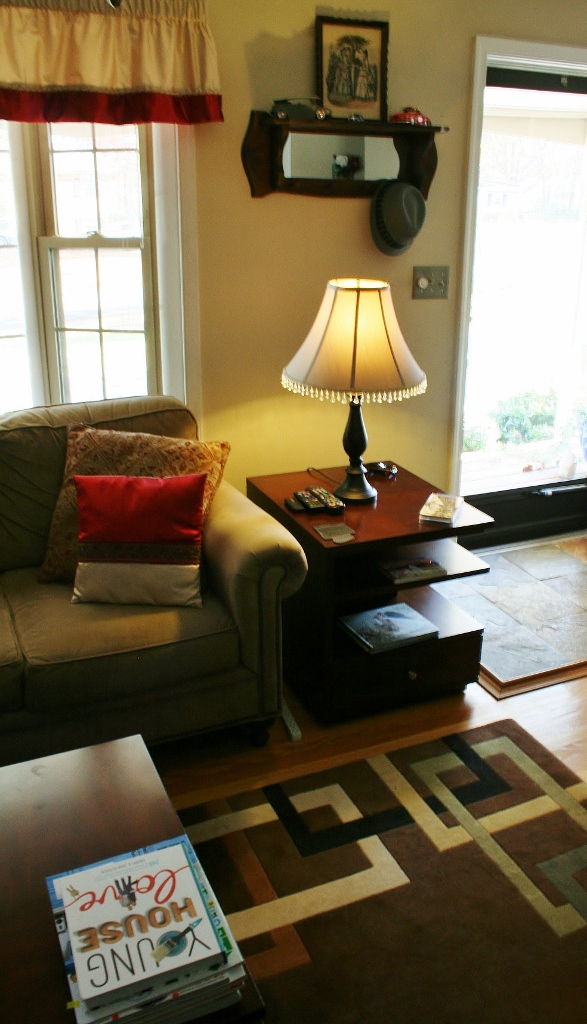 After a few years and a few too many beaded lampshade weeks later (yup, I was so over the beaded lampshade that Eric conceded to), we finally came upon a lamp Eric and I both liked (no beads in sight!). We didn't want any ole lamp. At this point we don't like bringing anything into the house that isn't beautiful and special in its own way. No more filler pieces here as I mentioned in my latest "Things I've Learned" post. It took maybe a month or two for us to find the lamp, but one aimless stroll through Target (geez, it always starts that way, huh?) and we were out with a lamp and lampshade. Even better was that it was from the Nate Berkus collection. Score!
So here's where that lamp was before and with the big change.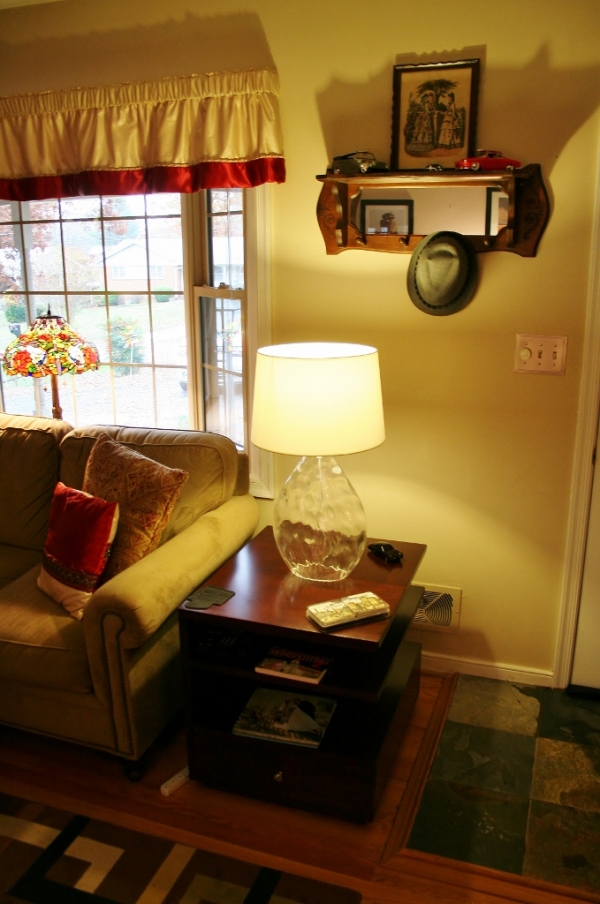 You may be saying, "Wait a minute, I've seen that before." Well you have. I gotcha! I said this was where the old lamp used to sit. This is an "old" lamp from the house that found a new home here. You may remember it from this post and in this place in the living room.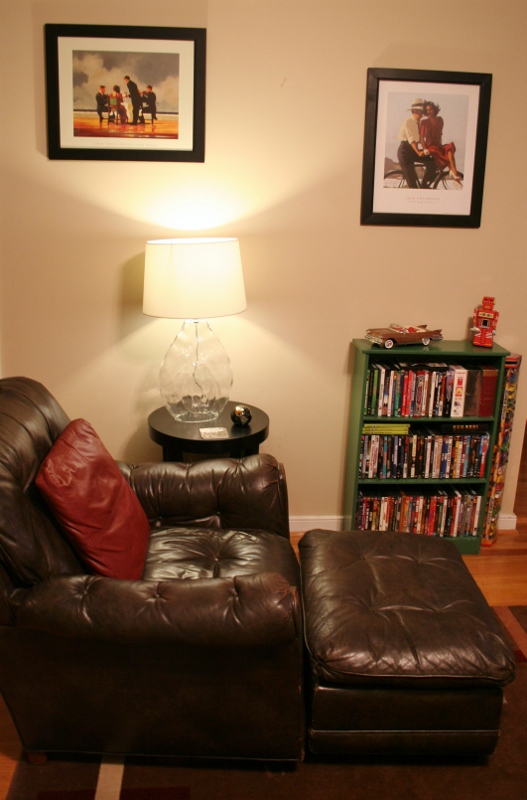 This is actually where the new lamp ended up, so we switched the glass lamp to the place where the old lamp was sitting. Phew, how confusing is that? Let me just get to the pretty picture of the new lamp.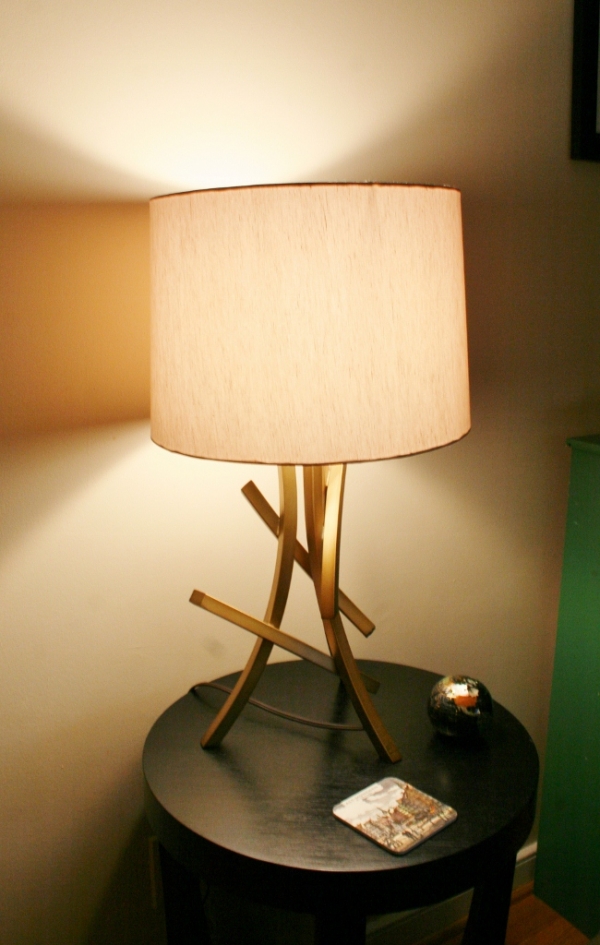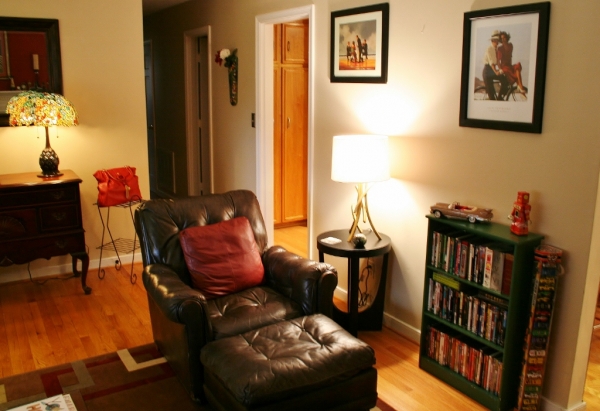 Now how did that lamp end up over there? Well, it started over on the side table by the door but was a little shorter than anticipated so we thought hey, let's just switch it with the super tall glass one. So we switched. We stopped. We contemplated. We switched back. We repeated a few times. We even switched the drum shadesback and forth but ended up with this arrangement.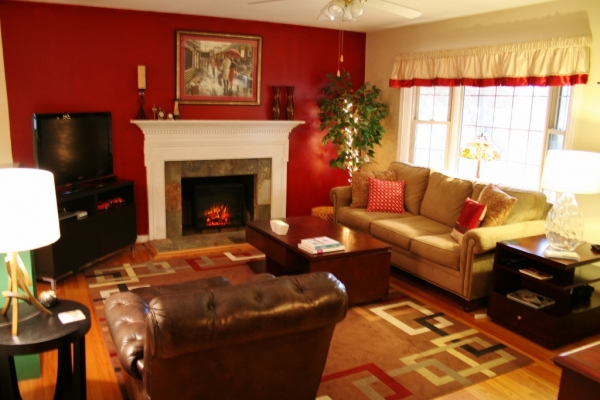 I love the result! It was almost a mini-makeover with the new lamp and switch. It just goes to show that if you buy items that you love you can play around with them and switch them around the house when you need a refresher. I also like how when you walk into the living room, your sight line goes to the gold Nate Berkus lamp. It has such interesting architectural lines that I love and think it a real head turner. You can also see it every time you walk down the hallway. Win! So for one new lamp and a switcheroo, I am in love with the new living room look!