Hey everyone! Are you as busy as I am right now? Even with all my early planning and stress-free holiday season practices, it just gets busy with the last minute cleaning, cooking, and shopping. But I wouldn't change it for the world because this time of year is just full of warmth and love…oh and lots of sugar to give you those energy spikes! So with that in mind, I thought I would share some of my favorite past dessert recipes from the blog.
Peanut Butter Fudge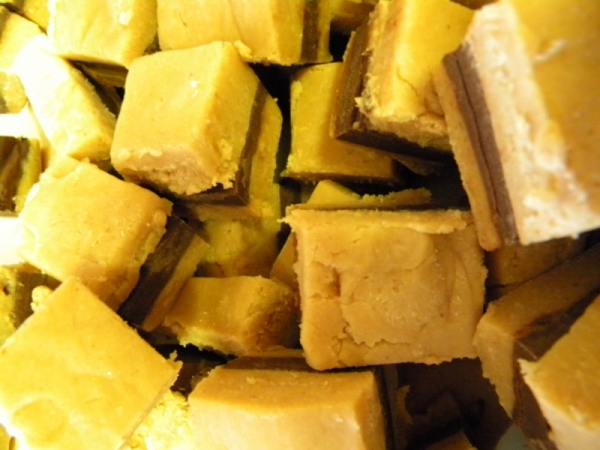 It's a great go-to recipe that makes a TON! It is great to have on hand as last minute gifts (like someone showing up at your door and giving you a gift). You can just keep some in a pretty little mason jar or Christmas tin and it's ready to go! It is also great for parties – small and easy to eat by hand.
Christmas Cookies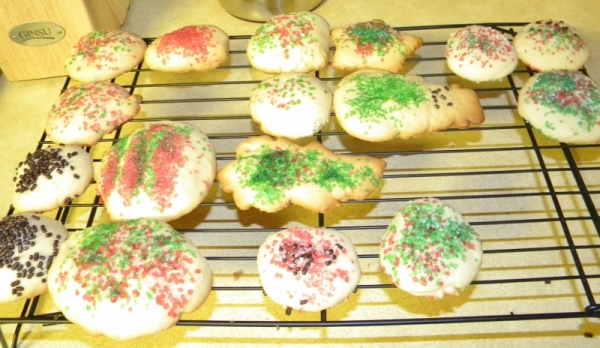 So easy and a fun family activity. It didn't go all that way last year when I lost patience and tried to cram every holiday tradition into a week, but no matter what they look like, they are delicious! Try it with different colored sprinkles or colored icing. (Wow – That was one of my first posts! I'm still not the best as food pictures, but I think I have come along way. It's fun to see the progress!)
Peanut Butter Chocolate Chip Ball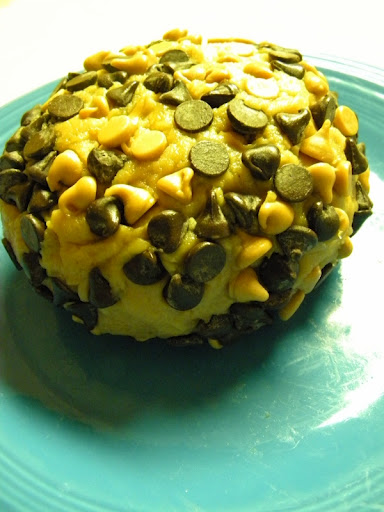 A huge crowd pleaser to bring to a party and very easy to prepare. It's presentation definitely will wow people but it is way too delicious to keep in that pretty ball. Serve it with graham sticks or chocolate teddy grahams!
So there are my top three holiday treats for parties, presents, or just fun time with the family! Hope everyone has a wonderful weekend before Christmas!