We have looked back to 2012's accomplishments, and now it is time to look forward to 2013 (and boy am I looking forward to it!). It is always fun to write goals and dreams, and as you will see I am all for that, but it is also important to remember in this resolution writing time how essential it is to not hem yourself in by lists and goals. It is important to always be open to the unexpected, spontaneous, and to not get mad if goals aren't reached. Life isn't about reaching goals but about living each day to the fullest. With all that being said, here are my ideas for what the year can hold. I'll let you know how it goes…
Blog Goals
Overhaul the blog design
Keep adding content and organizing into pages and categories to keep the site user friendly
Work on photography skills and be patient when taking pictures (I tend to rush…).
Bonus Goals: Submit some original content/room makeovers to other blogs. (Any suggestions?) And another possible goal is to jump into the world of graphic design a little bit more although a splurge for Photoshop seems a little much for me right now.
Home Goals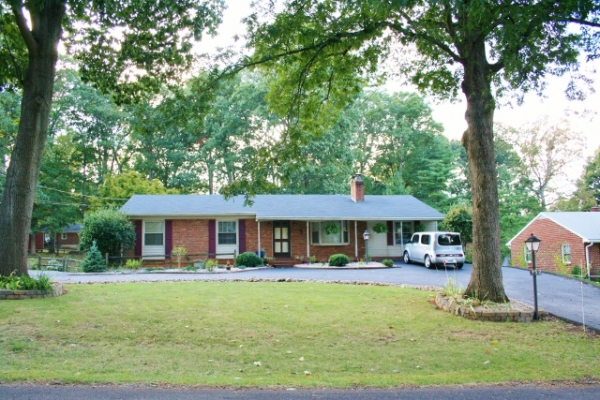 Outside
Paint front door red
Paint shutters black
Bonus Project: Anything in the back entertaining area. Perhaps sprucing up the screened in porch, or making the outside porch an oasis, or perhaps staining/stamping/painting the concrete area.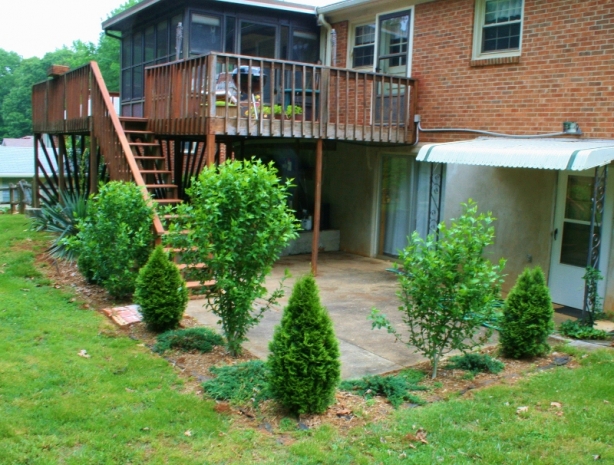 Inside
Paint hallways and tan walls in living room.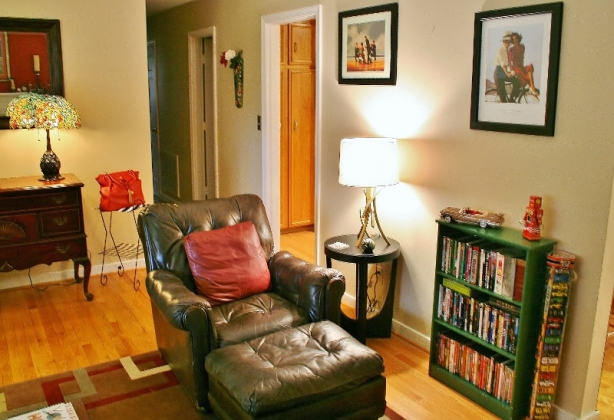 Paint all trim in house that hasn't been painted yet. This includes the hallway and living room trim (including fireplace), small guest bedroom trim, and a few doors in the basement.
Start decorating the small guest room. I'm thinking paint, side tables, lighting (lamps/side tables and a cool chandelier), and some artwork.

Keep on in the basement – perhaps building up Eric's little office/project nook.
Organize unfinished basement.
Finish Mego Cave. Buy a rug, make an ottoman, perhaps put some shelving units in. Details!
Make artwork for blank spaces (hallway, Mego Cave, basement).
Spruce up living room to make it a little more modern and a little less traditional while still keeping it cozy. Perhaps by changing the textiles and the layout.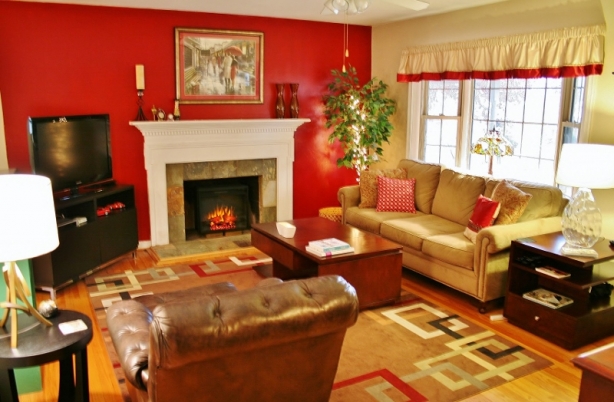 Personal Goals
Stay in the moment.
Work on paying off car and student loans.
Be less critical and achieve perfection less. It's okay to just relax a little.
Buy less new things. Make more things with my own two hands. Perhaps think less about "things".
Snuggle with my husband as much as possible.
So there it is, Megan's list of goals for her life in 2013. Good luck to all of you in 2013, completing your lists at times and disregarding them at other times so you can live life to the fullest. What are your goals for this year?