Last week I was reading the paper and an ad made my heart drop. It was a store closing ad for Estate Specialists, my FAVORITE thrift store/antique store/second-hand store/used decor store in town. It is a huge old warehouse-like building downtown that is home to so many amazing old finds. I have mentioned it a few times on the blog (like this entry way update, this mantle makeover, this shopping trip, and this one) and don't think I have ever walked out of there empty handed. So seeing they were closing was heart breaking to me. Although there was a sliver of silver lining. The store was not going out of business, but rather just closing because the woman who owned it was retiring. So the store was not another calamity of the economy. Phew. They were also marking everything down 40%. What?! 40%! With every ounce of my being I wanted to take off from work and get there immediately, but since that couldn't happen (come on, it was already a three day work week), I decided to just be calm about it and get there when they opened at 10am on Saturday morning.
To commemorate this store that has provided me so many good pieces and lots of inspiration, I am writing this post as an ode to them. First, let me take you around inside. It's not always pretty but it is a gold mine of stuff with potential.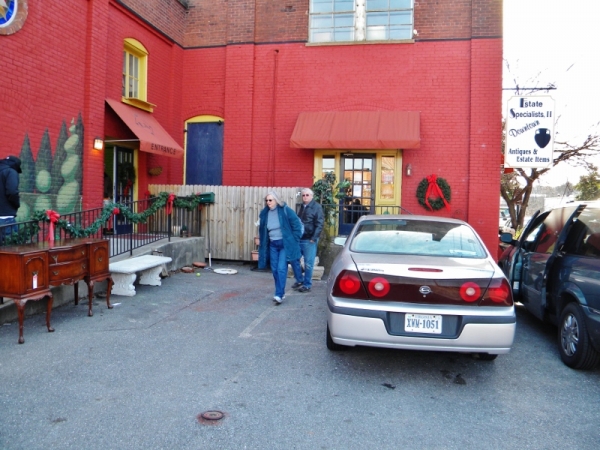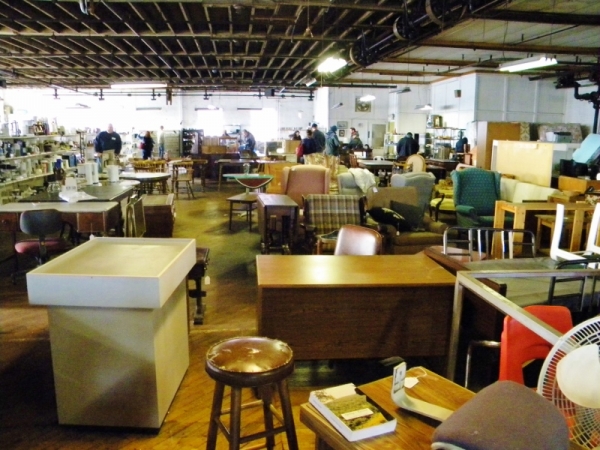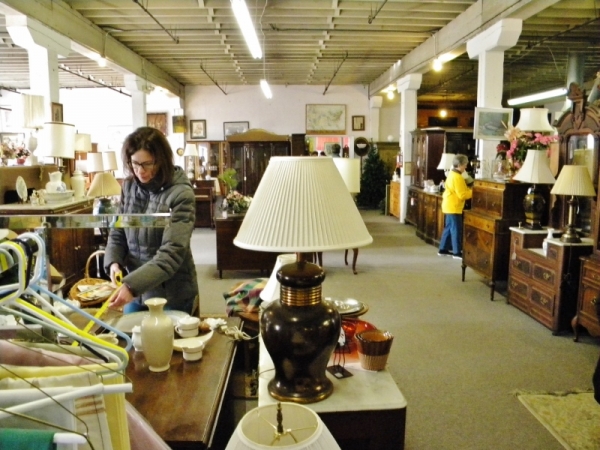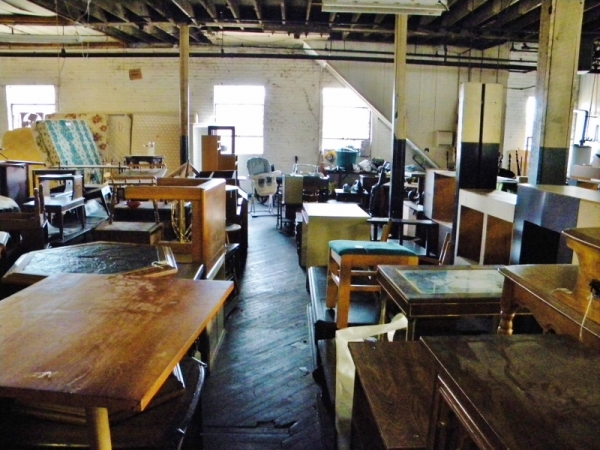 Of course I did not come out empty handed. Here are my three finds that my oober patient husband dutifully waited in (a very long) line TWICE to allow me to purchase.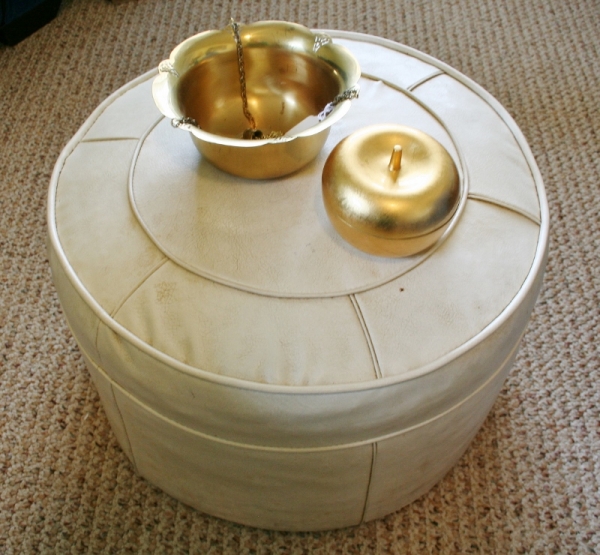 A dingy ottoman I have plans for, a golden apple container, and a hanging brass plant holder.

Oh…and these vintage postcards.
I also thought we could take a walk around the house and remember back to the few items scattered around the house that came from there.

I couldn't help but snatch up this adorable frog couple, since you know Eric and I love animals! The lamp beside the frogs (below) is from there too.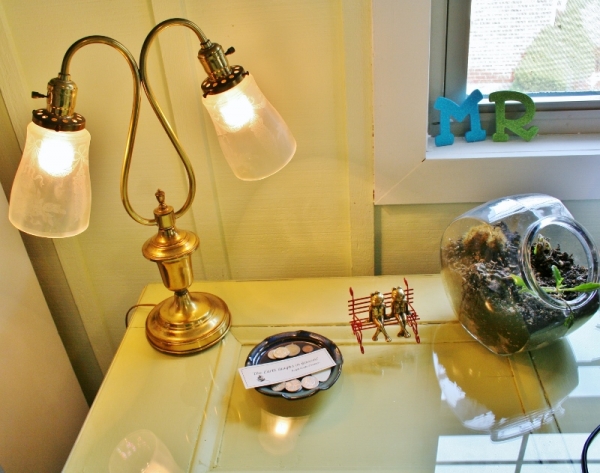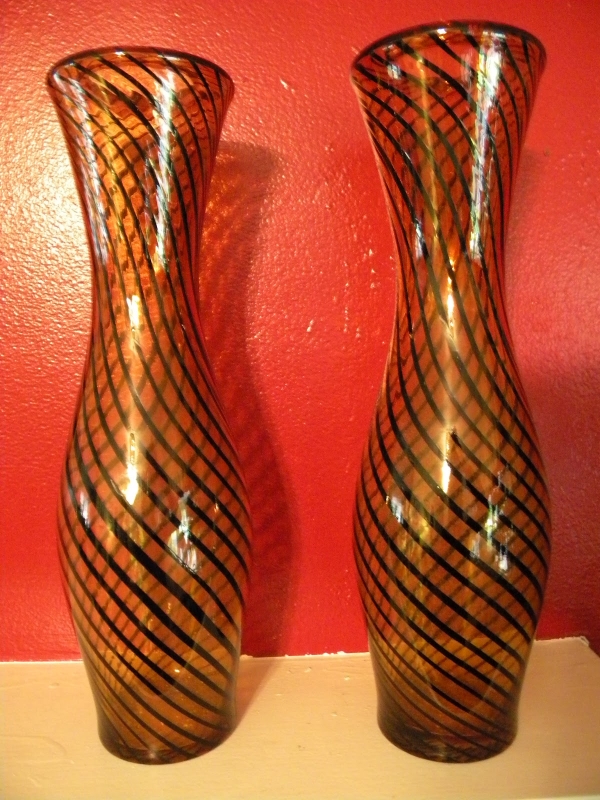 The blue vase in the bathroom.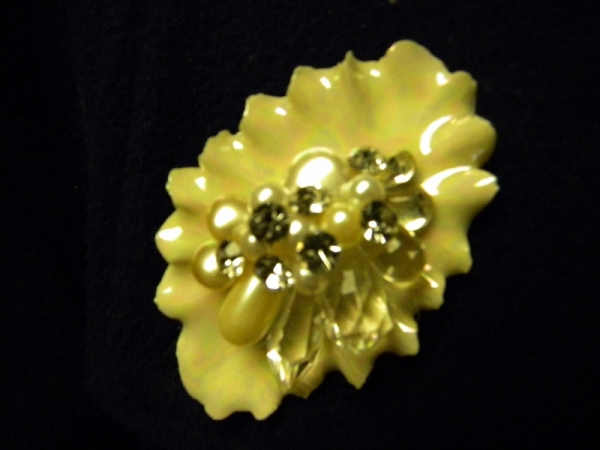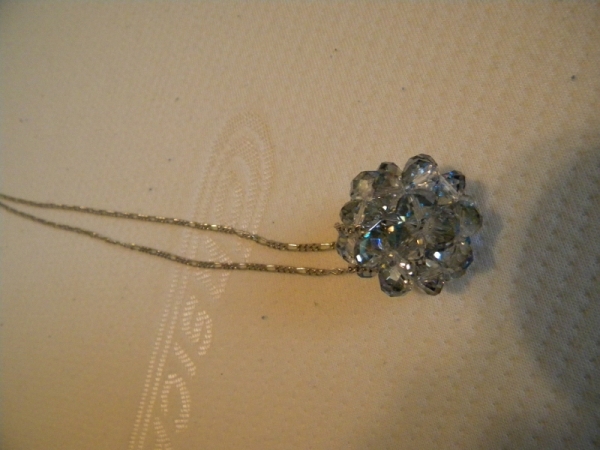 Jewelry (plus two other necklaces not pictured that I bought for Christmas presents last year)…before I edited blog pictures. Oops!
Hmm…I thought it was more. Nevertheless, the trip to Estate Specialists was not always about buying but walking into endless opportunities and inspiration. It was a place you went to find old stuff to personalize, with a nice mix of antiques. It was all in the spirit in reusing and not always buying new. With that, let us bid adieu to Estate Specialists. You will be missed!