Remember when my whole Mego Cave redesign was kick started this summer with this stellar door/desk Craigslist find for only $40?!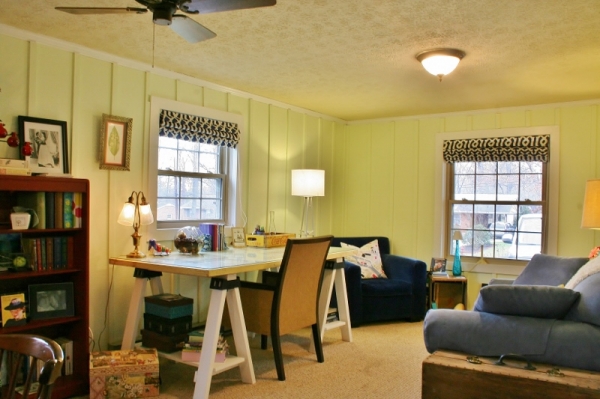 That amazing piece started the inspiration of the Mego Cave, now a combination office, reading nook, craft space, and formal living room. Phew! What a multi-functional space, just how I like 'em. So even though the desk was fabulous, I knew from the beginning that I just wasn't gelling with the yellow color. I worked so hard to get rid of the yellow atmosphere that seemed to permeate every room in our house (check out our kitchen before and after and how the Mego Cave was transformed by a coat of paint, just to show a few examples). After the colors had started coming together in the Mego Cave, I thought that a nice grey would be a good neutral in a room with so many patterns starting to emerge (hello new rug and Roman shades made from mini-blinds, along with the crazy fabric artwork). I had a few samples of grey paint, so I thought that was a good place to start.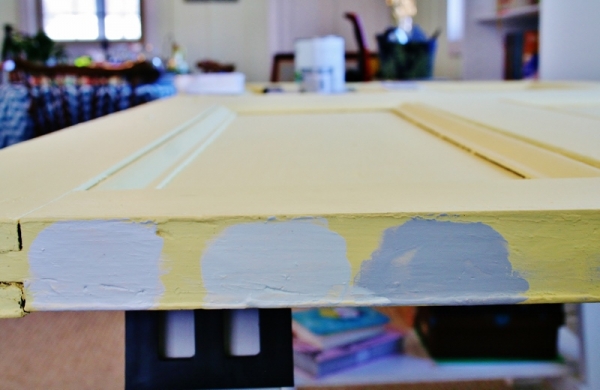 After painting on the three samples, I decided that I liked the darker shade the best. After just painting the bookcase white, I wanted to bring in some contrast. The winning paint color was Valspar's Autumn Fog in a satin finish. You know what else I decided to give a go? Valspar's new paint crystals, a glittery add-in for paint. You know I can't say no to glitter.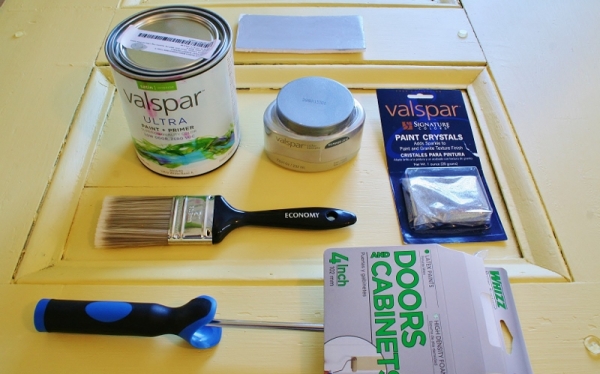 Although, I am a glitter girl to the core, I do try to censor myself so our house doesn't look like tween's bedroom that exploded in glitter. So I did a little test before painting the entire desk. I poured a little bit of the glimmer powder into a little bit of paint and mixed up a test batch. (The below picture is before I thoroughly mixed the paint crystals into the paint.)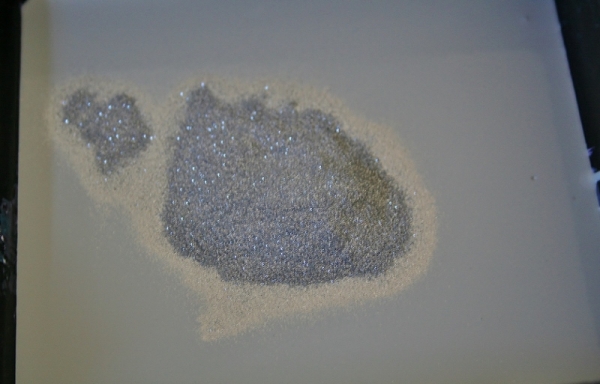 It was a very subtle glimmer in my test, so I decided to go for it. The package has instructions on how much to add for gallons and quarts, but I really just eye balled it since I didn't use the whole quart of paint. Here she is in her full glory. It's a subtle transformation with a subtle sheen, but I think it was the right color choice.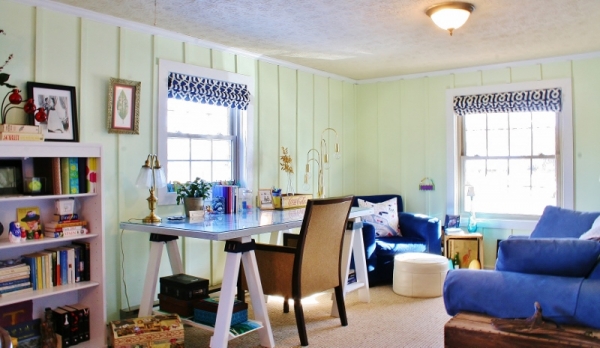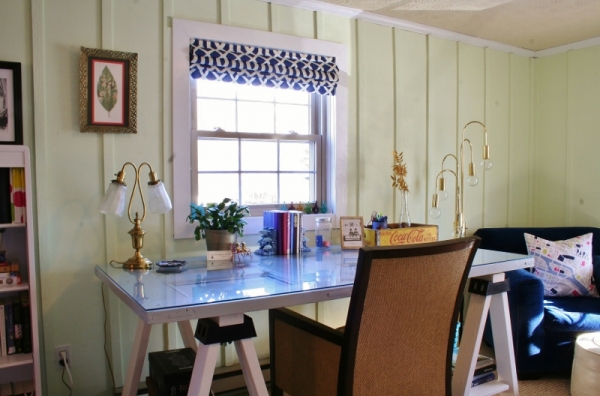 Here is a close-up of the paint color. This is the best picture I have to try to show off the paint crystals, but it is so subtle that it is hard to capture in a picture. Just imagine tiny, tiny, tiny, flecks of glitter in your paint. Just enough to catch the light and give it a little sparkle, but not enough to look like a glitter desk.

Now, a painting project post is never complete without a before and after.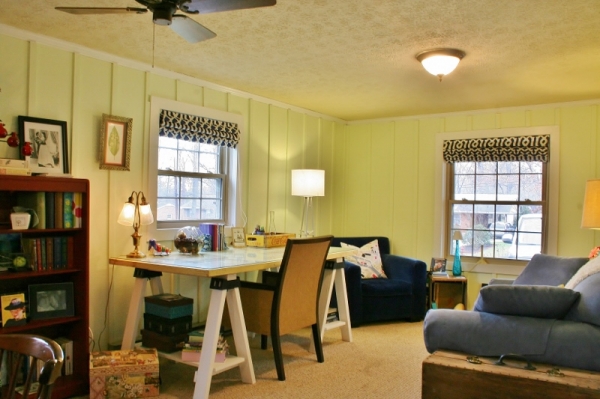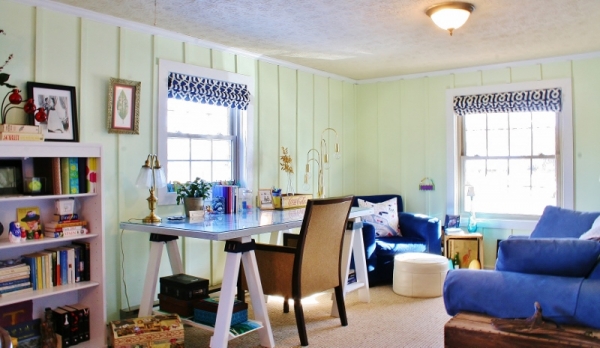 There is another paint project for the Mego Cave! The room is really starting to feel cohesive now. I love that this brought the desk into the color scheme with a nice, neutral grey, but I was able to put a little Megan touch using the paint crystals! An office isn't complete for me (now) until it has a glittery desk!