You all might remember that last week I had a fun time using what I had to make a shredder (Shredalina) dressed up and pretty. But I haven't stopped there! Cardboard boxes have now opened up a whole new world for me! So when I saw a giant cereal box, I knew it was destined for a life beyond containing cereal. Instead of cereal box I saw magazine holder. And this is how I did it (in the tune of "This is how we do it…").
I took the box, a box cutter, tape, and pretty paper.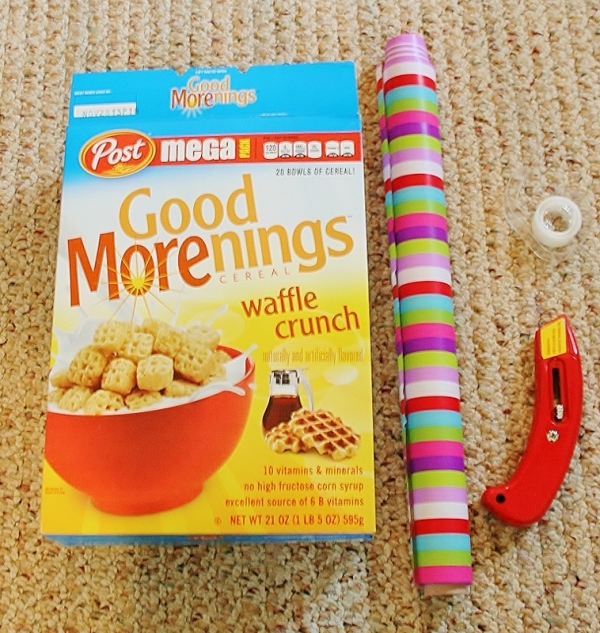 I then cut off the flaps.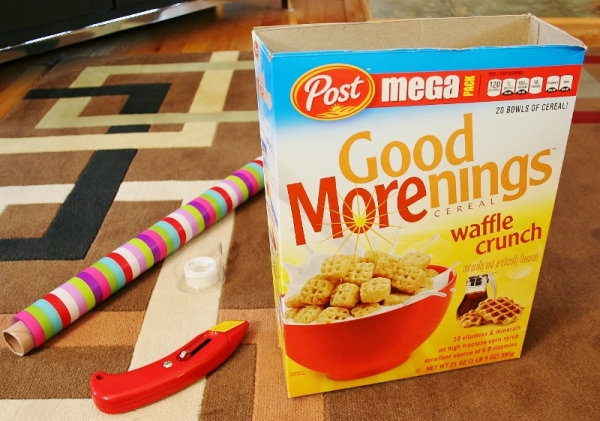 I could have stopped there, but most magazine holders I have seen have an angled side to them to allow easy access to the magazines. I measured six inches down the back and then traced an angled line from the front to the back.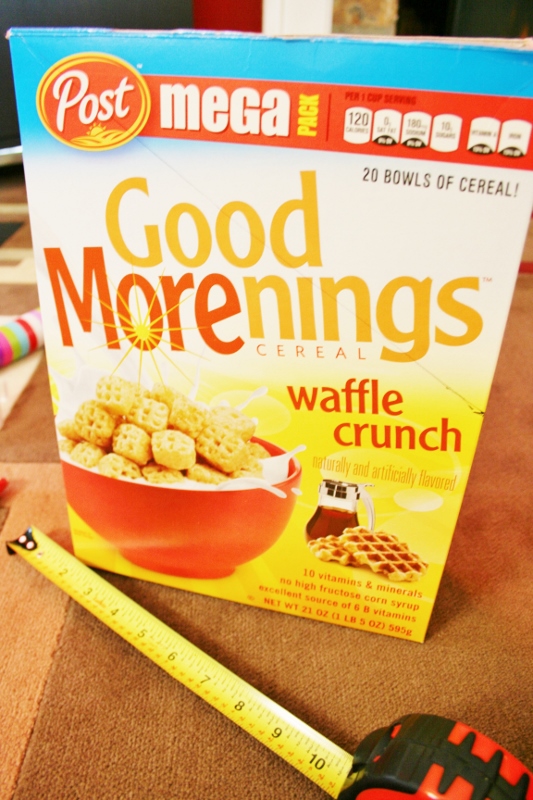 All I did was to cut along my lines.
Then I covered like a present with some pretty wrapping paper. You could also use fabric (like I did with Shredalina) or perhaps some pretty magazine pages would be a fun twist.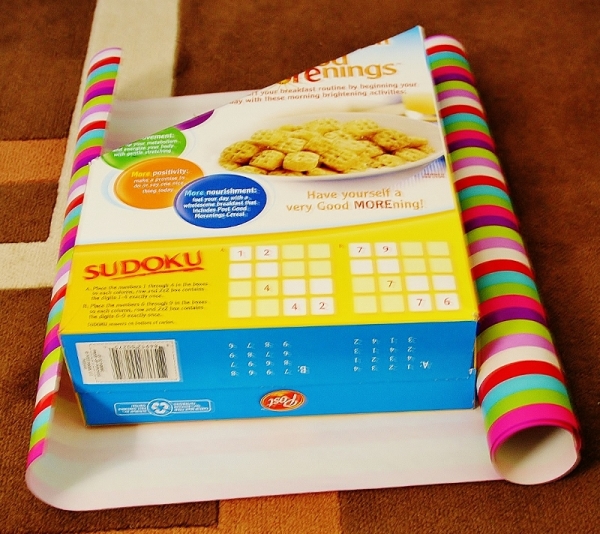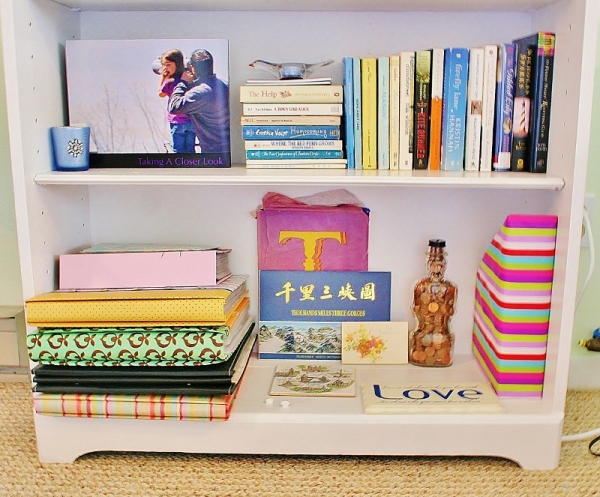 That's it! How easy and awesome is that! I always thought they charged too much for the cardboard magazine holders. Now you can make these for the price of cereal!