Organization. It's something that we are all gunning for at one level or the other. It makes life simpler and easier to manage. Quicker too. For me, it's kind of like a high. Organization gets me all excited. My heart beats a little faster and even in the midst of the chaos during an organizational project, the sight of piles getting organized gets me pumped to just keep going. So this weekend when I began an organizational project, I was more than a little gleeful. This project successfully organized the entire house in under an hour.
Woah. Organize the house in under an hour. Am I Superwoman? Maybe. That's beside the point. I organized the entire house into one bright green binder. Yup, I made myself a house organization binder to organize all those paint colors, manuals, and other various house related materials.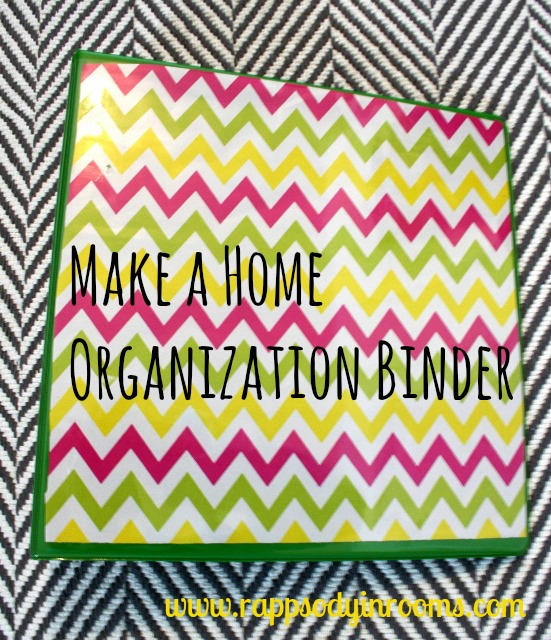 I started with a binder, dividers, plastic holders, pretty paper, and tape.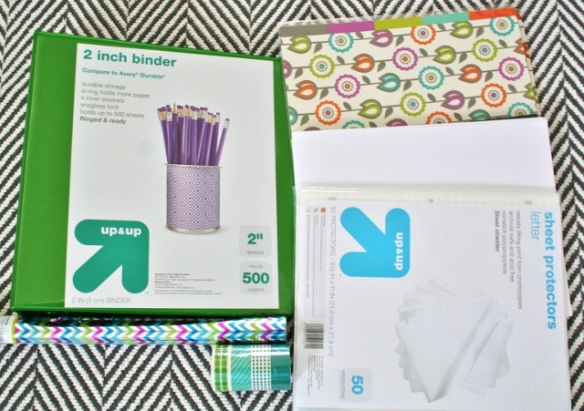 I got the binder from Target and the oh-so-pretty dividers from Staples. My first step was putting the dividers into the binder and labeling each with a room in the house. Since these dividers didn't have the slide-in tabs, I decided to use my newly purchased washi tape ($1.20 Target clearance!) to make pretty (and removable) labels.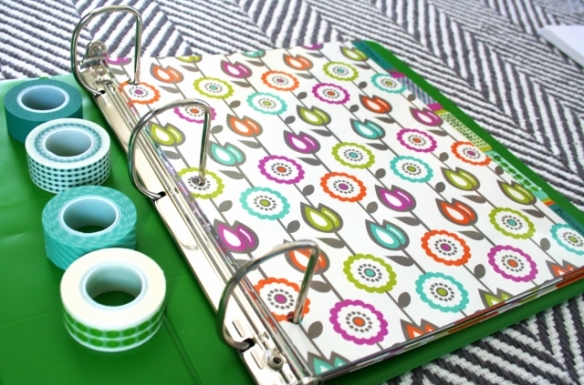 My categories were:
Living room
Kitchen
Mego Cave
Bedroom #1
Bedroom #2
Hall Bath
Master Bedroom
Master Bath
Basement
Outdoors/Misc.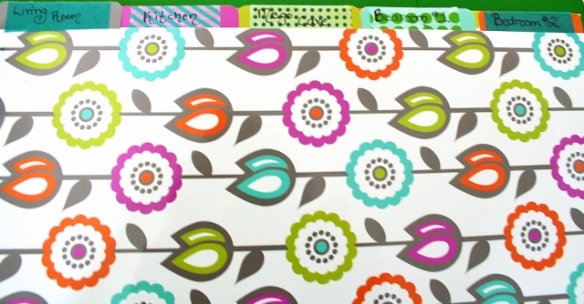 Now I may add more later, but this is what suits my needs right now. Then, it was time to prettify this project. Why? Because I think everything should add to the beauty in our lives. I splurged for the pretty dividers but couldn't find a pretty binder that was big enough (or cheap enough in all honesty). So instead I found the $1 section at Target that had lots of pretty rolls of patterned wrapping paper. I of course scooped up a few with this project in mind (and a few others). I thought instead of buying a patterned binder, I would just insert a pattern into the clear plastic front of the binder. That way I could change it up anyway I wanted! All I did was cut the paper to fit and slide 'er in. I am quite in love that I can see the bright green still peeking around the pattern.

Then I found myself up to my ears in manuals, warranties, service orders, etc. This is our manual drawer exploding.

I categorized them all into their appropriate rooms and slid them into a sleeve. Wow, they really ballooned my binder. This works for now but if I find myself running out of space in the binder, they may find themselves in a filing cabinet. I'll see how it works out.
Another thing I did was collect all my wayward paint chips, separate them by color, and put them in a sleeve in the "Misc." section. These are always floating around the house, making all sorts of clutter, but I always like to bring them out when a new project is on the horizon, so I thought it would be good to put them in the book.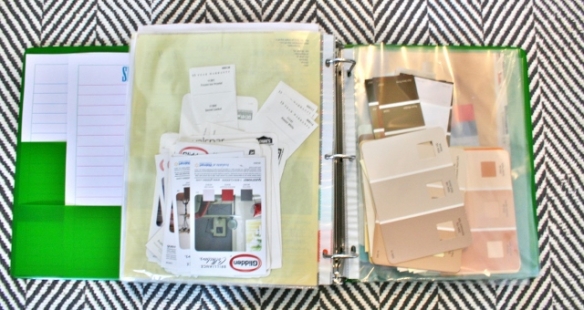 Speaking of paint, one of the main reasons I made this book was to organize my paint colors. Each room got a paint sheet where I detailed the paint colors for each item. I also plan on painting a swatch to slide in there so I can always take it out and to the store with me, if needed.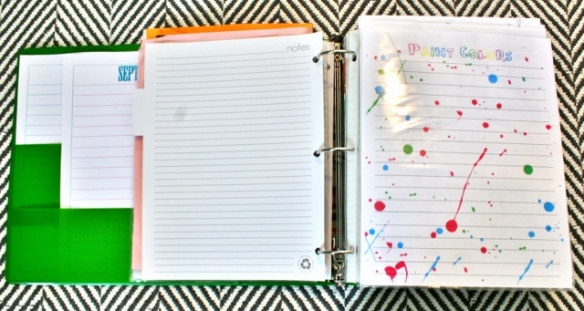 I also decided that I wanted to keep track of when we change the air filters and put RidX down the septic system, so I made a little template to slide into the front pockets of the binders to keep track of the dates.

The last step was to put it in its new home. I decided to slide it into a shelf on the bookcase in the Mego Cave so I can easily reach it. I think it looks pretty there all the while being functional too!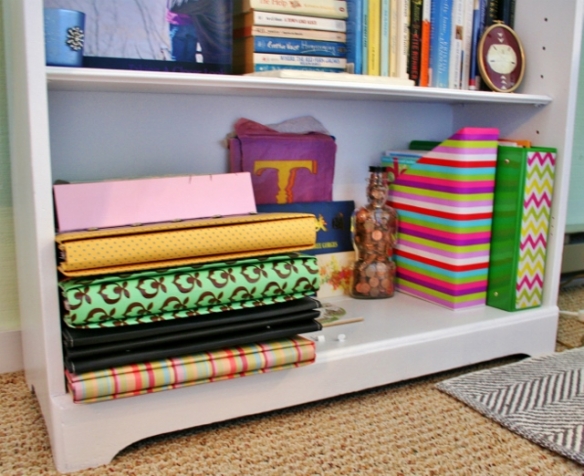 That, ladies and gentlemen, is how you organize the house in under an hour. Wammo. Shazaam. Because it feels that good.
Sharing this post here: