I know I have been MIA and also straying a little bit from house updates and projects. Please forgive me as I have been living it up in vacation land (Sedona, Arizona to be exact). I have a TON of pictures that I want to share with you, but I thought I would sprinkle them in over the next couple of posts/weeks since I have multiple posts to do about our amazing trip (catch a sneak peek by following me on Instagram). So to ease us into the land where vacation meets design, I thought I would share the coolest. store. ever. Hence the name of the blog post. Gee, aren't I clever?!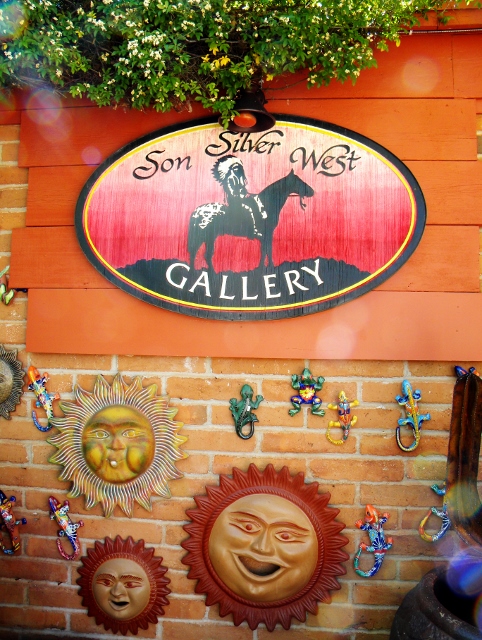 The store is Son Silver West. Even if it isn't your style (it gets a little wrought iron Southwestern) it is an inspiration minefield for DIY folk. I'm telling you, it's the Mecca of cool upcycling projects. These pictures just scratch the surface since this store literally had a map it was so large. Let's jump in, shall we?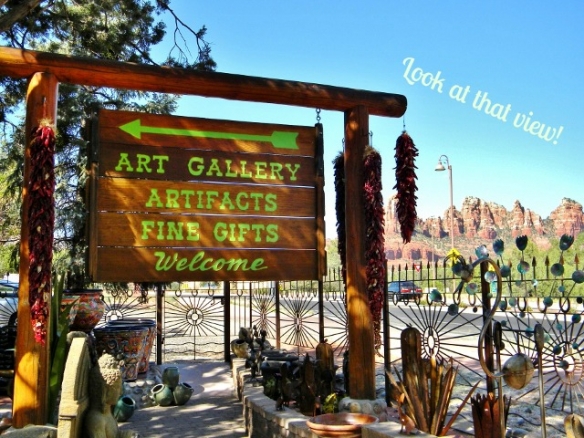 What first caught our eye from the road as we drove by (which takes a lot with the glorious red rocks of Sedona everywhere) was the giant chicken on the corner of the store. From then on, Eric and I said we were going to visit the chicken when we talked about going to the store.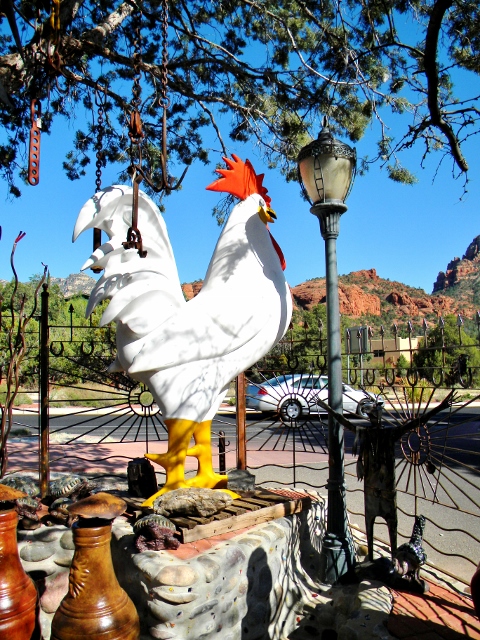 This is what you see as you walk in from the parking lot…or half of what you see. The other half of the store winds around behind me. You know it's going to be cool when you see a metal shark, an old wagon, and metal cacti.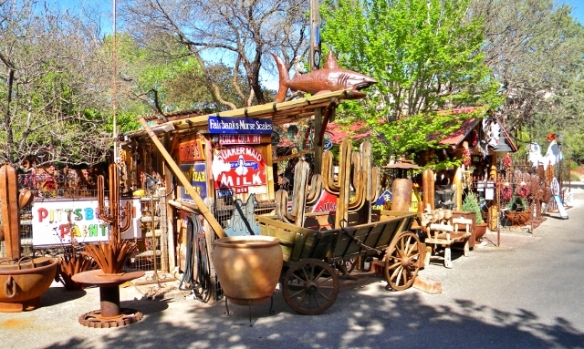 There was even more awesome metal sculptures inside, like this peacock made from horse shoes.

Or how about a metal dinosaur. Now this is the type of garden sculpture I would embrace!

I also fell in love with these giant metal flowers. I think they would be lovely inside or out. Their large-scale is just so great!


There were also some great natural items, like stone door pulls. How easy to make and pretty would those be for side tables or dressers or bathroom vanities? The options are endless!

For some reason I fell in love with these chili's. I don't know why. They aren't normally my style but they were just so vibrant!

Then there was this baby…the wooded wonder. That would be the greatest coffee table ever! Look at those colors and patterns!

Then there were just beautiful items, like this seating set in vibrant colors.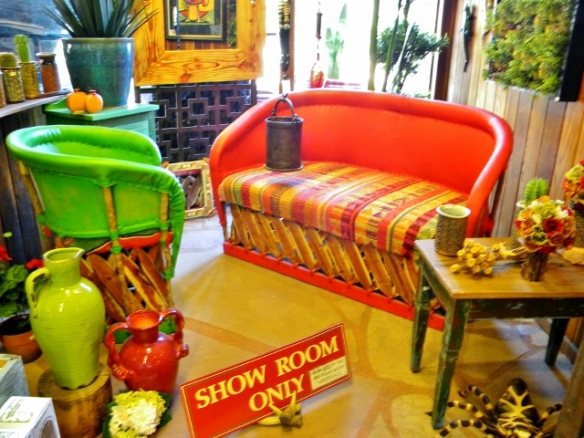 And this cactus room. Say goodbye to greenhouses and hello to cactus rooms. It's what all the cool kids are doing!

Don't forget to look for unusual items as stand-in planters!

I'm not usually one for wind chimes but I thought this vintage collection of bells was a nice touch.

For the grand finale, a horse shoe coat rack and a table made of random items stacked together!

So if you ever find yourself in Sedona, stopping at Son Silver West is a MUST! The imagination just goes wild! So what's your favorite piece? Mine is a tie between the dinosaur and the bells…