Apparently I like to shop. The plus side on that: I like to shop for the activity and don't mind not buying things. Many times I prefer not buying things. I tend to feel like I spent too much money anytime I buy anything non-essential to life, so I really just enjoy the time walking through stores, gathering inspiration, and soaking in all that is around me. [Aka – I'm a big people watcher.] It's more like an activity to me. Although, of course I buy things quite a bit. But as I stated in my 2013 goals, I am going to try to think less of things and try to make more items myself. Then it turns from just buying something to a good ole creative project.
One of these shopping adventures where no money was spent (ok, ok, you got me, we bought fro-yo on the way home) was a trip to Farmville. Farmville is famous for its load of furniture stores called The Greenfront. It is like a Mecca of furniture with a great big range of price tags, most of them leaning towards the higher end. See why I didn't buy anything now? #selfproclaimedcheapskate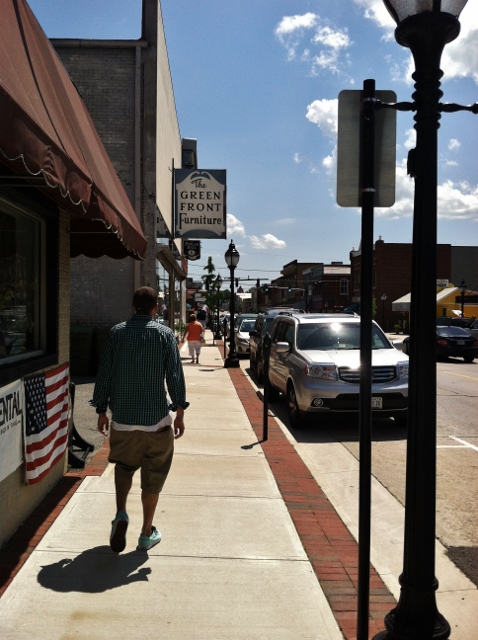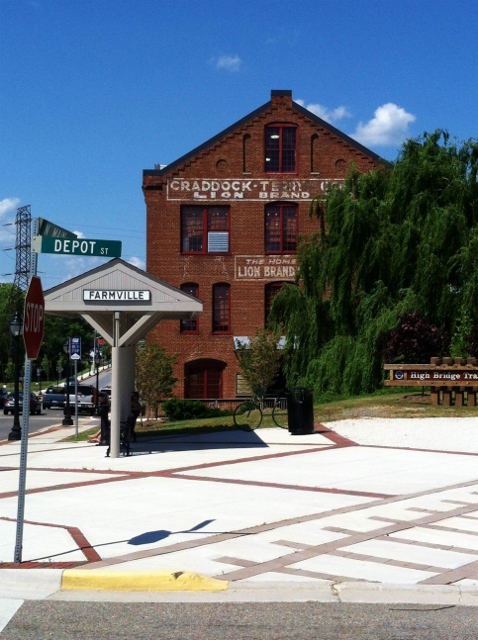 They did have beautiful, high quality furniture – and rugs galore – that was just fun to look at. I thought you might enjoy looking at some of it too! Let's dive in!
Warning: I like to take pictures of pretty things and just awkward things. I tend to be drawn to the awkward things. Shocking.
Warning #2 – iPhone pictures are in here galore!
This place had an amazing selection of rugs. Rooms upon rooms of all sizes, shapes, patterns, and colors. Like the below, crazy (fake-phew) animals.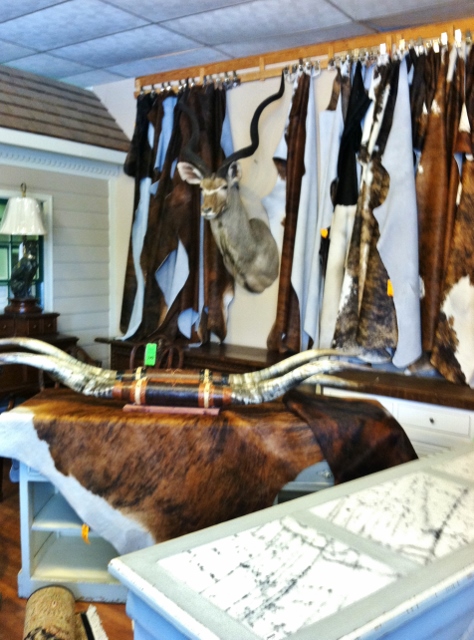 Or rooms full of clearance rugs! If I needed one then I would have been like a girl in a ball pit diving through these rugs!

I loved all the beautiful wood furniture they had. Drool worthy here.


There was also plenty of beautiful, comfy chairs and sofas. Some of it was even a hoot.

I got so excited about this one I couldn't even get the whole chair in the picture. Oh well, still worth sharing.

I would put this entire set in my living room right now. Done.

Remember that warning about the awkward items? Well, I am here to fulfill that warning. How about a bookend with a frog and a mouse on a bike together? I almost bought this because it was so weird.

I found it in the Bone Yard, the place where all the clearance furniture goes. I found this guy there too, but he wasn't awkward or on clearance. He was priceless. I decided I would take him home.

There ends our little shopping adventure in Farmville full of beautiful furniture, awkward mice, and delicious fro-yo! Hope you enjoyed this little trip out!