I hope everyone had a great weekend, because I sure did. One of the best – full of belly laughs, sun and surf, great friends, one liners, delicious everything bagels, and lots of lots of reminiscing on old memories and making loads of new ones. I am one lucky girl who has stayed in touch with her three closest girl friends from high school (I say it's the only good thing I got out of high school).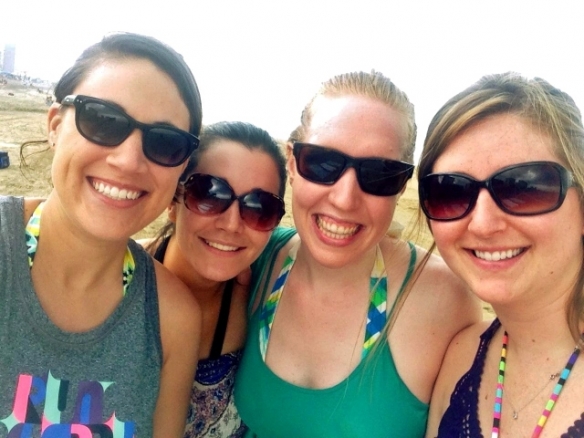 We've spread out a little bit since then but definitely stay in touch and try to get together a couple of times a year (I shared another here). This weekend's meet-up was in Virginia Beach, where one of the girls lives. We got in late Friday night and Saturday morning it was all about the beach.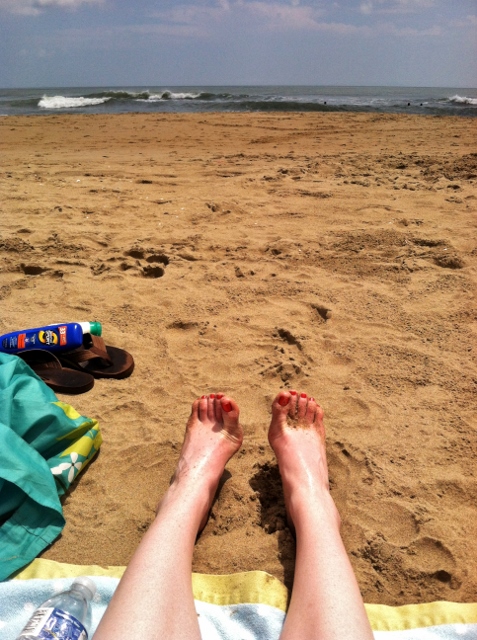 When the sun was heading behind the clouds and our stomachs got to growling we had a delicious lunch at a restaurant on the water and then hit the boardwalk when the skies cleared.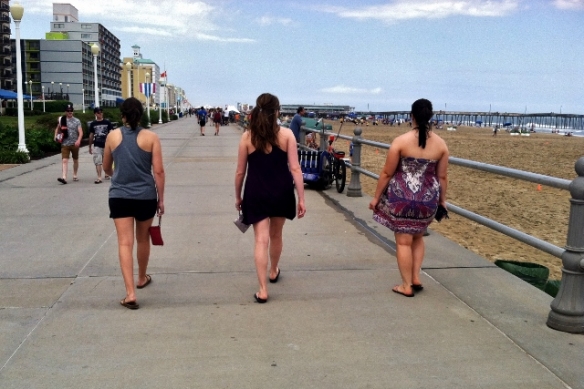 It seemed it was a very athletic weekend with tournaments all over the beach for soccer, volleyball, lacrosse, and football. Kind of random sports for the beach.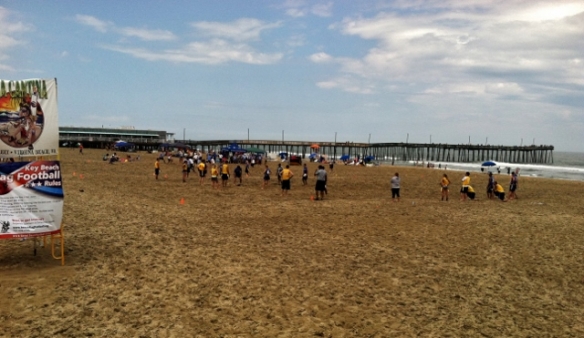 There were also beautiful colored condos that wooed me in their bold statement.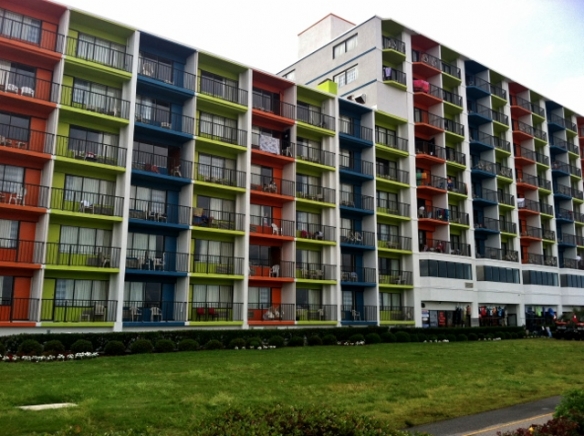 It was the perfect afternoon for girls who wanted to actually do something while we could talk a mile a minute the whole time.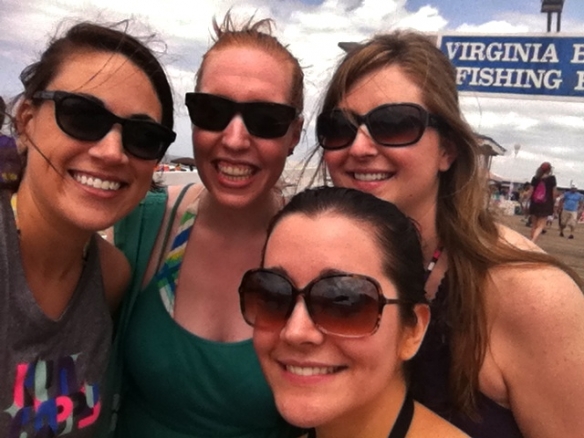 After enough fun in the sun we headed back for some indoor time before heading out again a couple of hours later to Norfolk 2013 – a giant festival on the waterfront full of vendors, boats, music, and fireworks.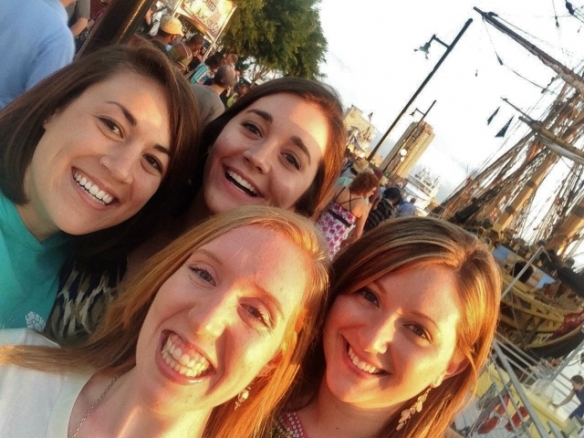 I even got some Cube love!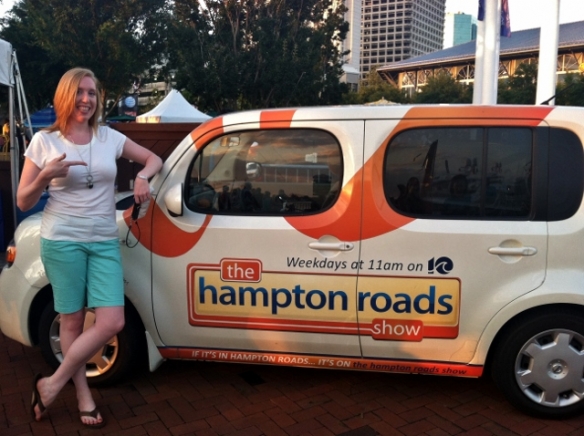 The night had a grand finale of one of the most amazing firework shows that I have ever seen. Quite bombastic!

Just thought I would share why I didn't get to any house projects this weekend since it was all about friendship and fun! Hope you had a great one too!