Remember last summer when I went boo-ku for stones in our landscaping? If not you can read about it in part one and part two. The reason I bring it up is because it was one of those big exterior house goals that I had been itching to do since I moved in. Once it was done it was one project that I stared at lovingly for a long time. It also had a huge impact and really upped our curb appeal. Yet, there was another big one on the list: painting the shutters and front door.
This is where we were at: beautiful stone landscaping and very outdated and maroon shutters. Also, check out that front door with the two-tone cream and maroon. So not our style.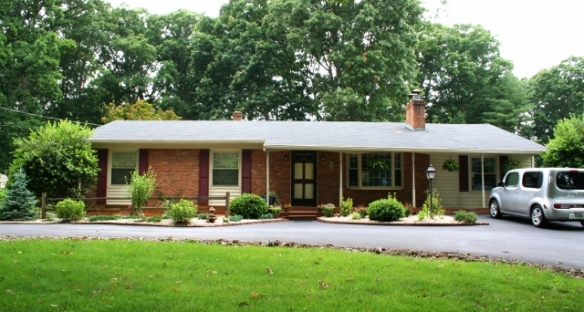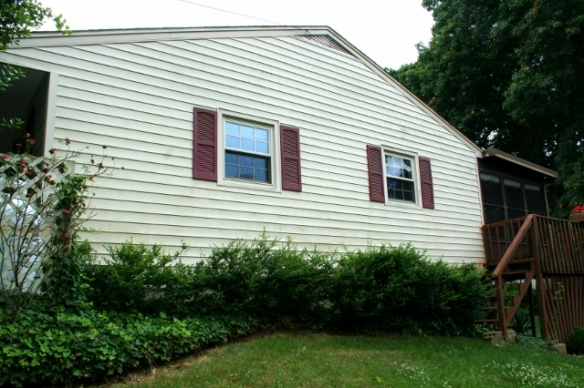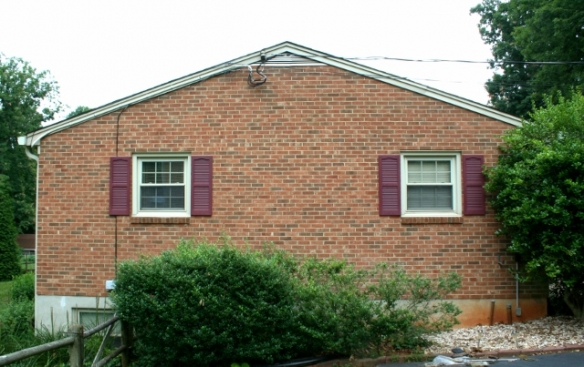 So we decided to paint the shutters. Definitely more time intensive but much, much less expensive than buying new shutters (14 to be exact!). We also thought it would add a more modern look to the house.
How did we decide the color? We color shopped around the neighborhood. Yup, we stalked other people's houses. It's kind of one of my skills. Eric calls it being a nosy neighbor. Semantics. In our neighborhood research we saw that many homes had black shutters and it was always on a good looking house. There were some white, navy, and green houses out there too, but black was definitely the best color for shutters in my opinion (this coming from a coloraholic like me). So I was sold.
Since I was seeing this as a time intensive project, I wanted to do my research. I did a little Googling and found some great vinyl painting guidelines here and here. Here's how I went about it.
Prepping and Painting Vinyl Shutters
Step One: Take down the shutters. Pretty easy with a drill and different tiers of ladders. I called Eric and his dad in for the big gun ladder.

Step Two: Mix up a big soapy bath of water and regular ole dish soap. Spray down the shutters first to loosen and rid some of the debris. Then take a hard bristle brush and scrub, scrub, scrub those shutters. Make sure to get in the slats. After scrubbing spray off all soap.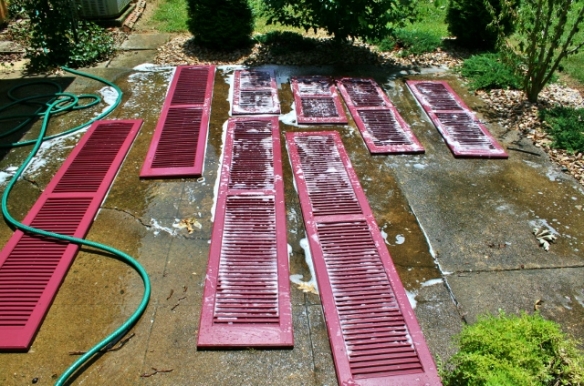 Warning, you may get as wet as the shutters.

Step Three: Let the shutters dry completely. I took them inside once they were drip free so random yard stuff didn't get stuck on them.

Step Four: Prior to slapping on that first coat of paint, take a cloth and a liquid deglosser to wipe down the shutters to get that final grit and grime off. This is really essential as I thought I had gotten them clean but actually took a lot of dirt off in this step.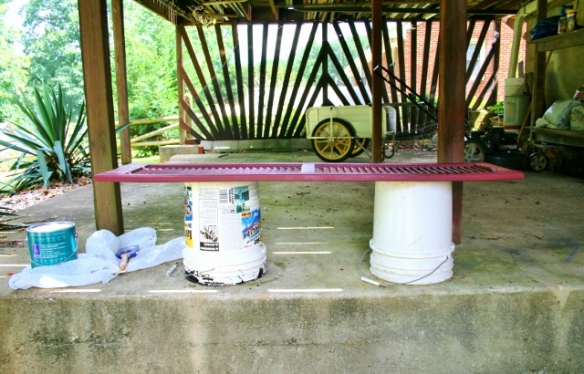 Step Five: Pick your paint. Based on my research (once again check out those links in the beginning) make sure you get the right paint. This is a time consuming job so do it right the first time so it lasts. I found that Sherwin Williams has an excellently rated exterior latex paint. I ended up using a premixed black Enamel Paint made especially for outdoor spaces and vinyl.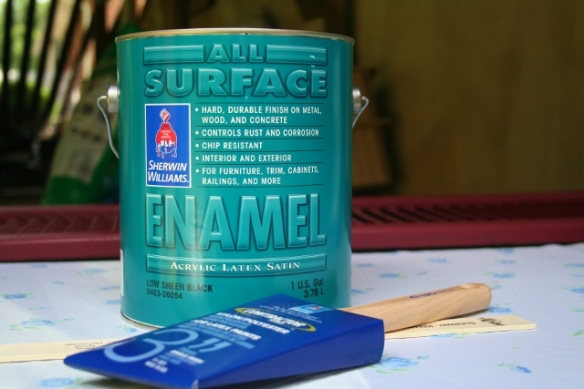 Step Six: Get a pretty large angled brush and go with the "grain" of the faux-wood vinyl shutters. Make sure to get into all those little slats and look for pooling paint around those corners. It takes some time, let me tell you! It also takes two coats with possible touch-ups.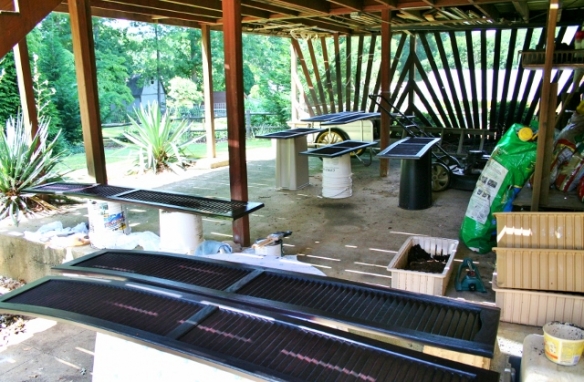 Step Seven: Let the shutters cure indoors for a few days before you hang them back in the sun.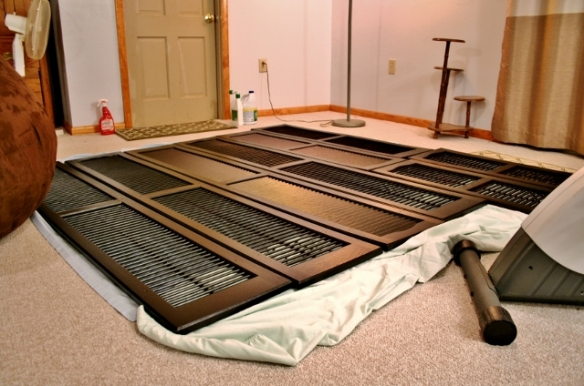 Step Eight: Check back on the blog for the full reveal! Yup, the prep and painting takes a long time. So long that I am still working on painting the final few and letting them cure. This post solely on prep and painting shows you how important it is to really prepare for a big job like this. I'll be back in a post or two to show you the final reveal!