As I mentioned earlier this week, we are on Phase 1 of Operation Paint Our Shutters, which is a thrill for me. Phase 1 of painting the shutters led to another house project, cleaning the vinyl siding. Ooh, now that's a homeowner's high if I ever heard of one (hope you caught that sarcasm). But clean it must get.
Check out this mold (this side of the house gets very little sun, thus the mold). Yup, cause now I'm showing mold on the blog. You're welcome.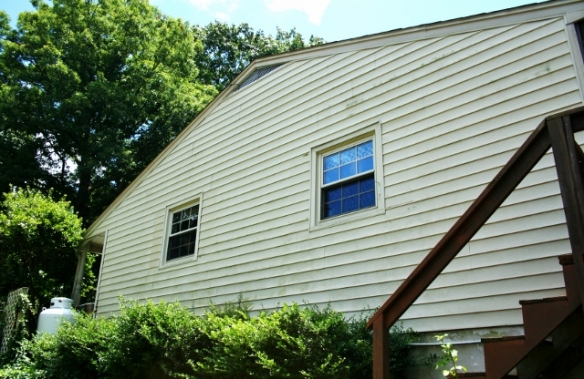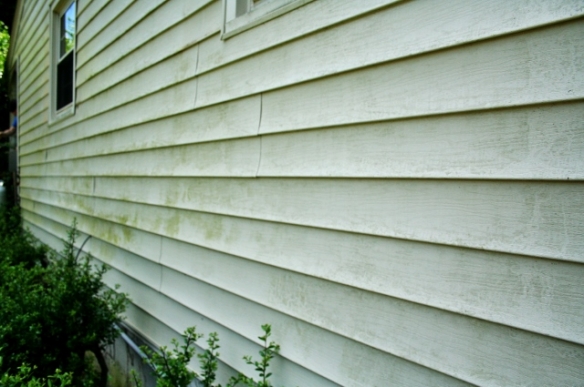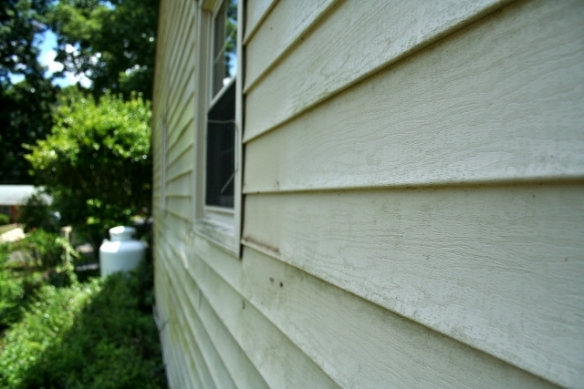 With the shutters down we thought it was a great time to get a clean, shiny vinyl house. Well, at least in the parts where we have vinyl. I am really appreciating the rest of our house that is brick.
To clean the vinyl we picked up Clorox Pro Results Exterior (this is the spray bottle and this is the big concentrate bottle for refills)  to attach to our hose.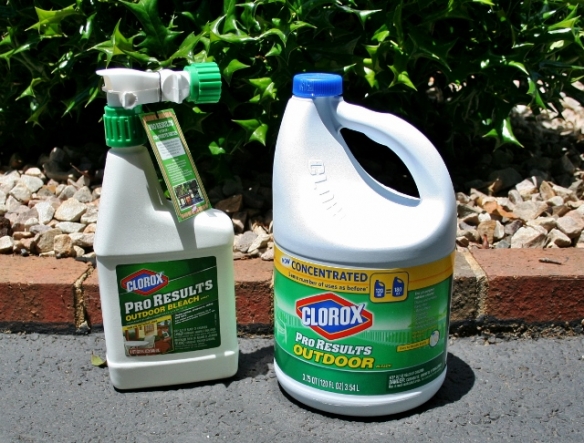 It's a very easy process in theory: just spray, scrub and spray again. Yet it's also a back-breaking chore. Look at my muscley husband taking control of that mold. Go get 'em mold buster.



He first sprayed down the mold with the cleaner attached to the hose. Then he took the scrub brush to it and sprayed it down with the cleaner again. As a final hoorah, he sprayed it with a strong stream of regular water from the hose. He took that process to the side of the house and front of the house and the windows.
Now here is our mold free home.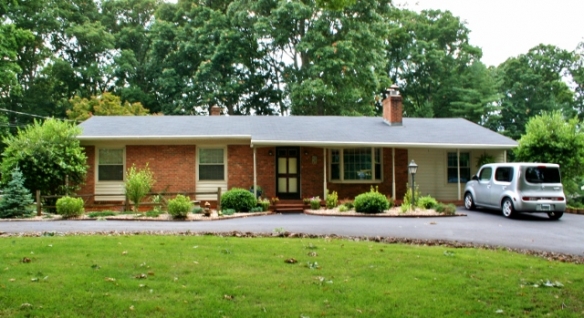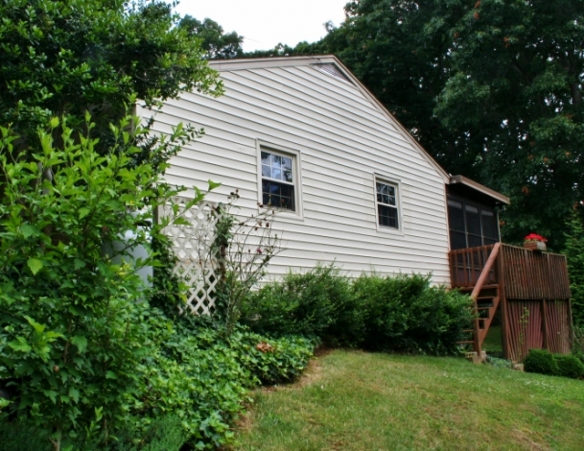 Really, it is beautiful to see a mold free house. And when you touch it, it's literally squeaky clean. So nice for a clean freak like myself. Now, when our nice, newly painted shutters go up on the house it will be all sparkly clean and fresh looking. So fresh and so clean, clean.
Get the products we used here:
PS – From my research I have read that you shouldn't pressure wash vinyl siding as it can create too much force and hurt the vinyl siding. Just a tip I picked up along the way.
PPS – Affiliate links are included in the post for the convenience of the reader. 🙂