You know this dessert is going to be de-li-cious because I am featuring a non-chocolate dessert. That's a big deal coming from a choc-a-holic like me. Most of the time if it isn't chocolate I don't even consider it a real dessert. But these snickerdoodle brownies are definitely a real dessert…that you can't stop eating. Actually, they were nick-named the "devil brownies" at work because people couldn't stop eating them. Not only is this a delicious dessert with ingredients you probably have already at home, but I also found that with a few small tweaks to the recipe you can make it like brownies, gooey candy, or coffee cake.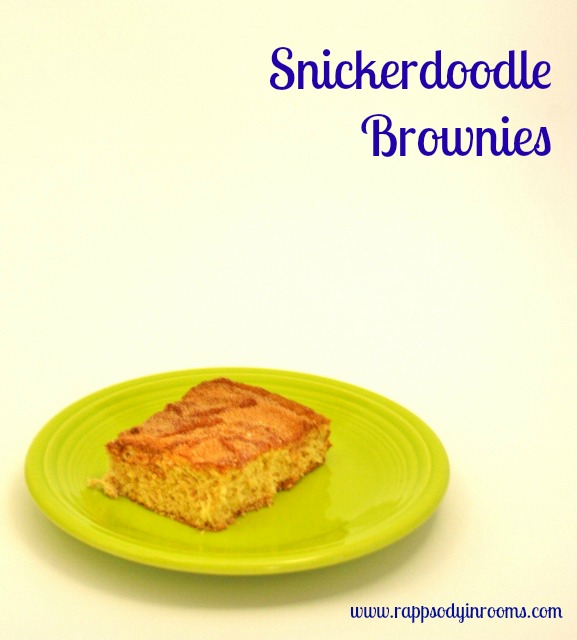 Original recipe found from My Own Sweet Thyme
Ingredients:
2 2/3 cups all-purpose flour
2 teaspoons baking powder
1 teaspoon salt
2 cups packed brown sugar
1 cup butter, at room temperature
2 eggs, at room temperature
1 Tablespoon vanilla
2 Tablespoons white sugar
2 teaspoons ground cinnamon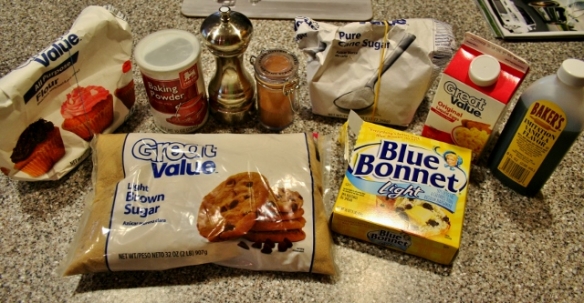 1. Preheat oven to 350 degrees.  Lightly grease a 9 x 13 inch baking pan.
2. In a medium bowl, whisk together the flour, baking powder and salt.  Set aside.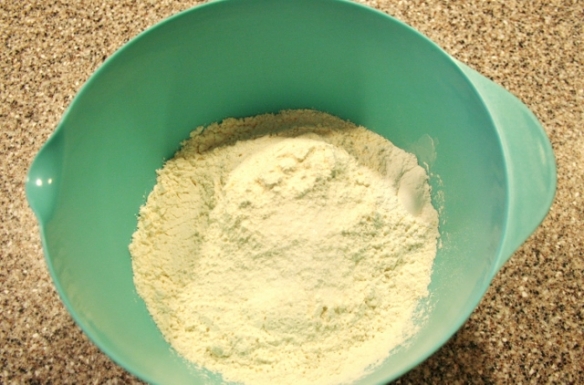 3. In a large mixing bowl, beat together the butter, brown sugar, eggs and vanilla until smooth.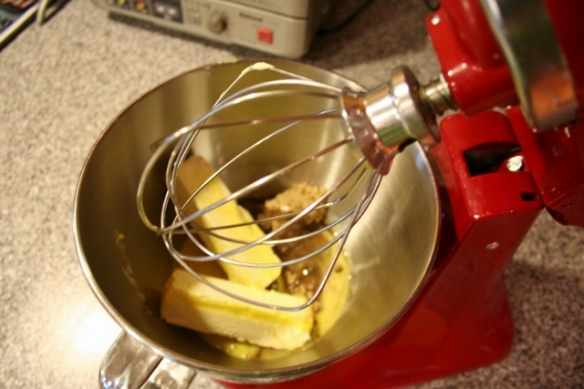 4. Add the flour mixture to the egg mixture and beat until well blended.

5. Spread the batter evenly in the prepared pan.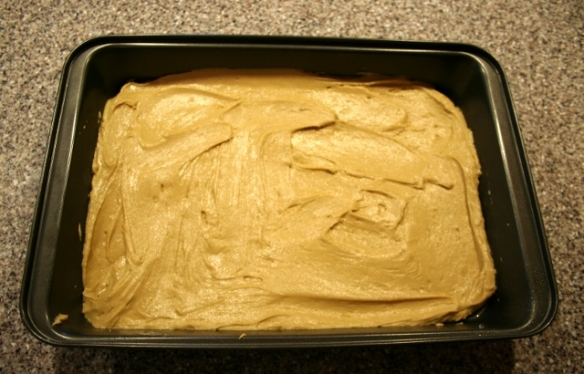 6. In a small bowl, combine the white sugar and cinnamon. Sprinkle the mixture evenly over the batter in the baking pan.

7. Bake for 25 – 30 minutes or until the surface springs back when gently pressed.  Remove from oven and let cool slightly on a wire rack. While still warm, cut into squares with a sharp knife.

Megan's Tips:
To make more cakelike brownies (almost like a coffee cake) use egg substitute and margarine.
To make chewy brownies use real butter, real eggs, and sift the flower mixture.
To make more candy-like brownies, use 1 1/3 cups of flour.