As you know we have been busy bees outside, updating the house in a pretty dramatic way.
First, our maroon shutters came down and were cleaned and painted them.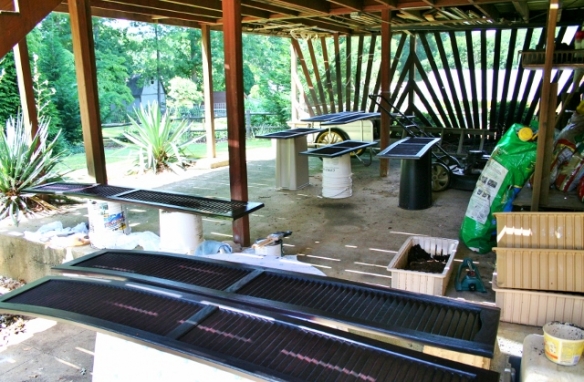 While they were down we cleaned the vinyl siding (mold be gone)!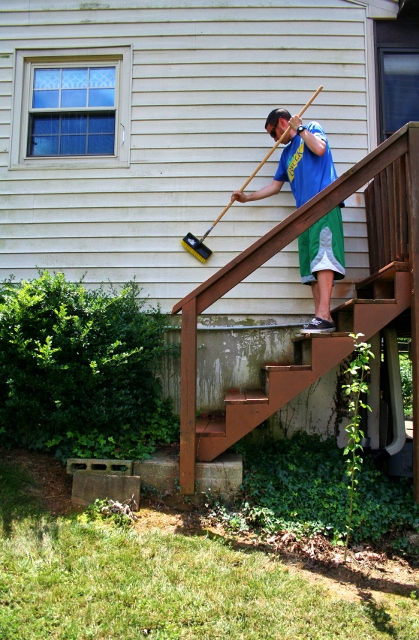 Finally, with the maroon shutters no more, we were able to paint the door a vibrant red.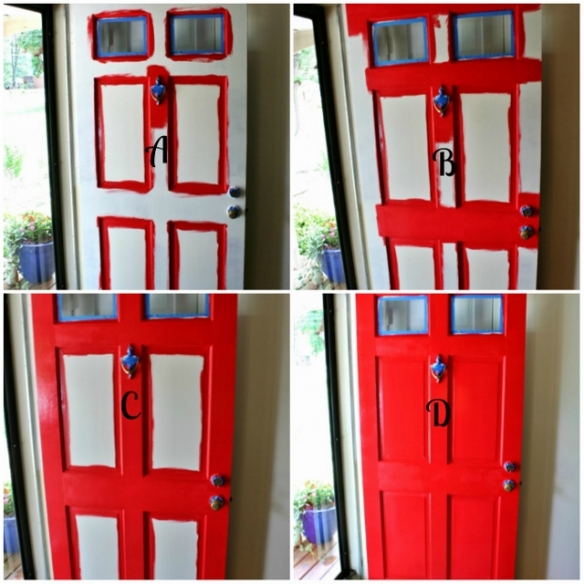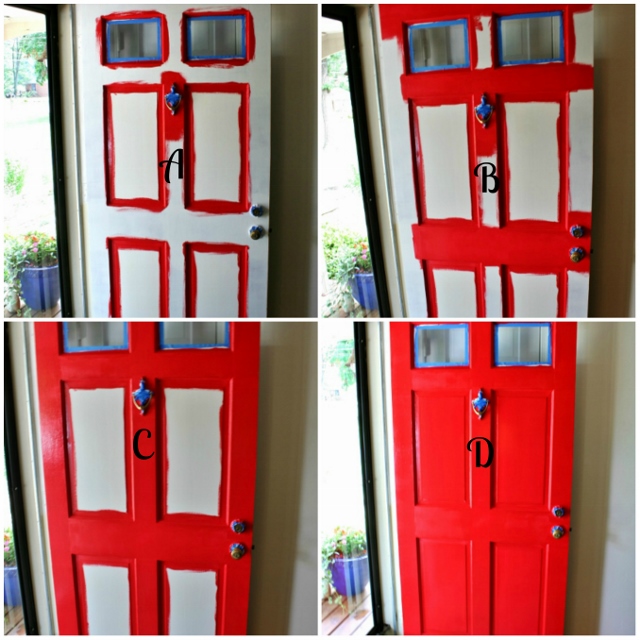 Now, with a beautiful door and a clean house, the final touches were ready to be adorned on the house: namely, our new, glossy black shutters. After an amazing balancing act and forearm muscle of steel by Eric (meaning he held the drill at ridiculous angles above his head), the shutters are back in place…and I'm loving it!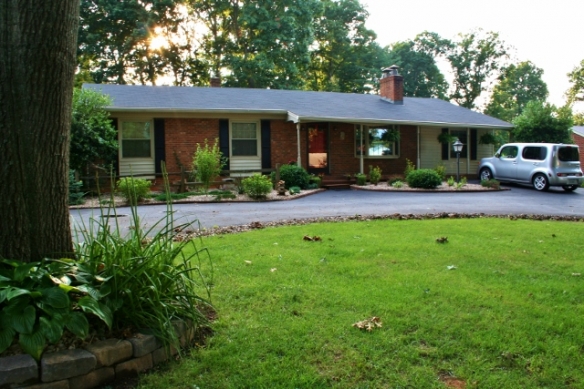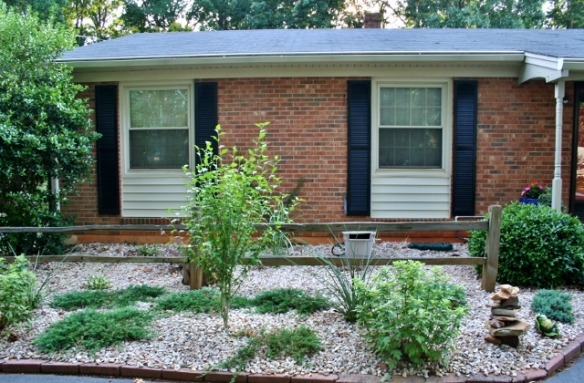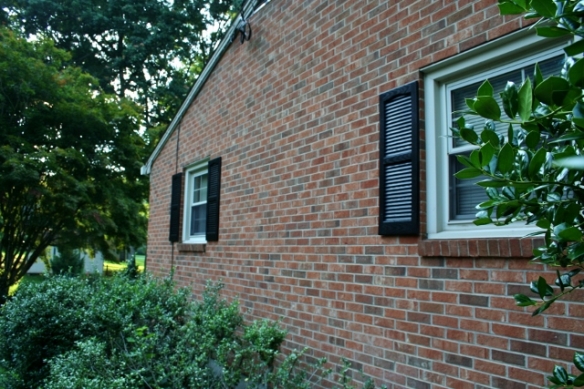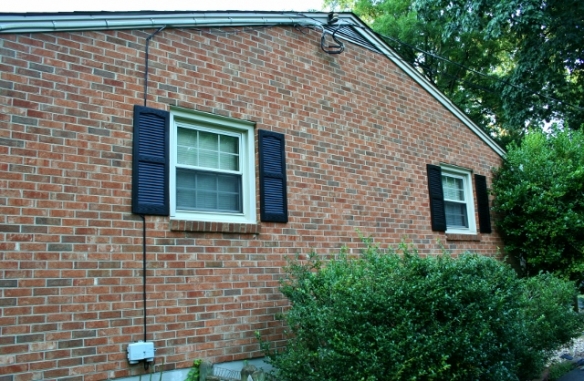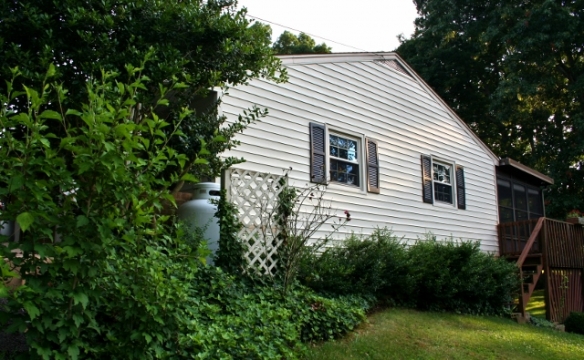 Remember what the house looked like before?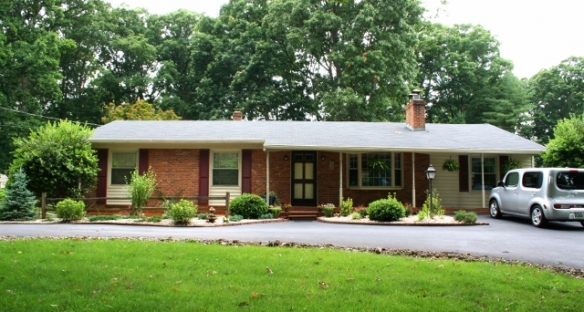 Here is our dramatic after: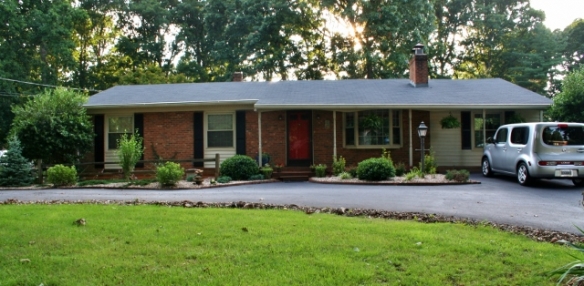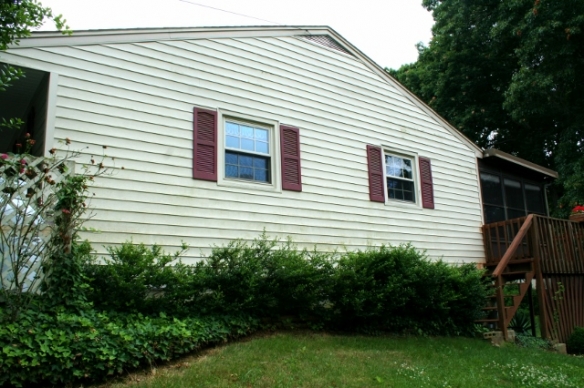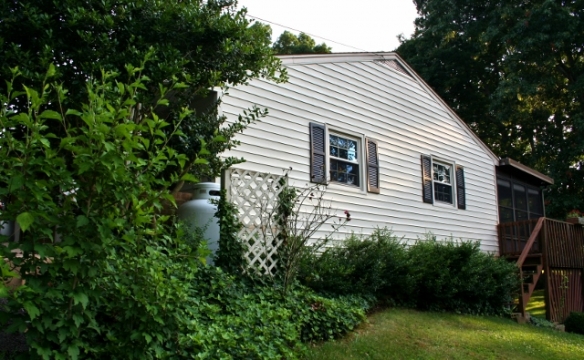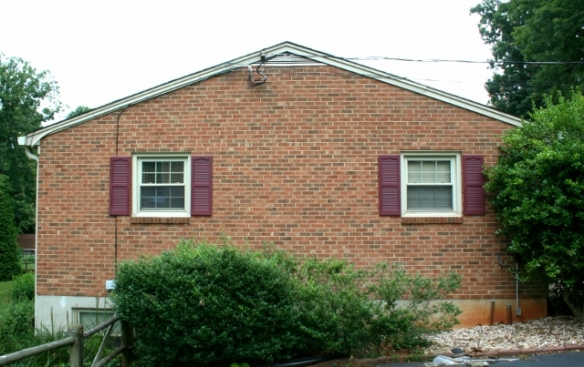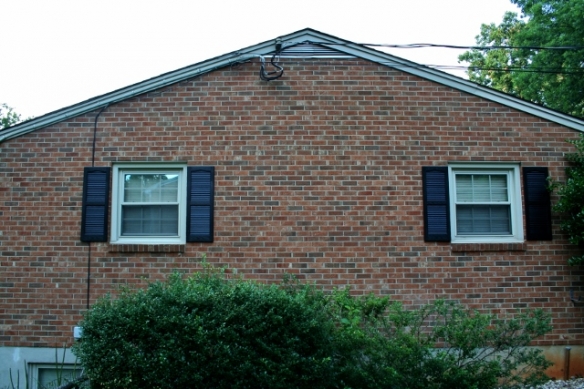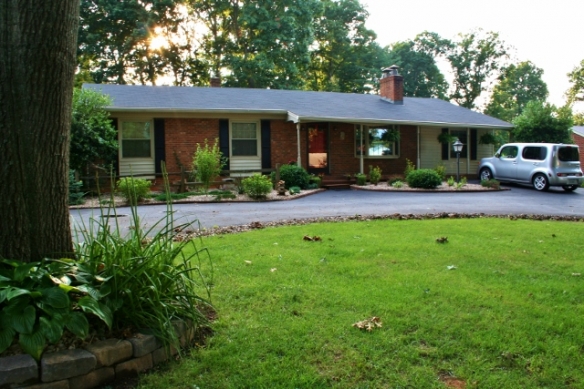 Now that's what I call dressing up a plain Jane ranch house! I love it SO much. It also helps that it has been a project that I have been itching to do since we moved in. It is such a good feeling to shut that bright red door behind me on my way to work and then drive up to this whole beautiful picture each evening. House o' Rapp, I hope you are feeling the love, cause we are so crushing on you right now!
Sharing This Post: