I last left you holding your breath about my garden progress after this just planted garden post and this post that brought us through week 4. Well here we are in week 9, and I can finally say that I have gotten something from the garden! We had our first harvest today and it was a pretty good one. It was all about the green beans, green peppers, and one yellow squash.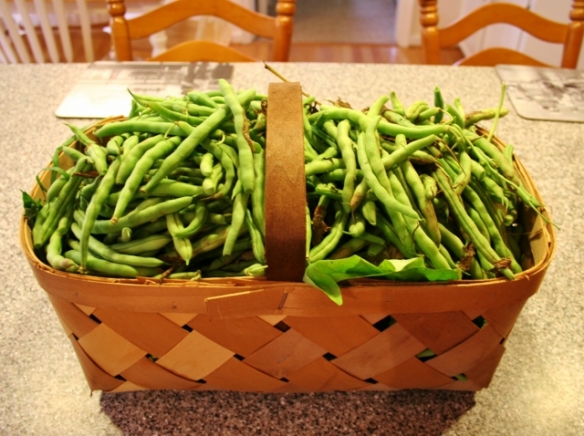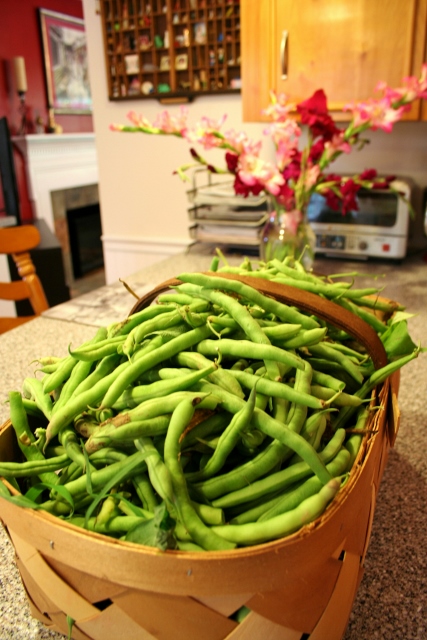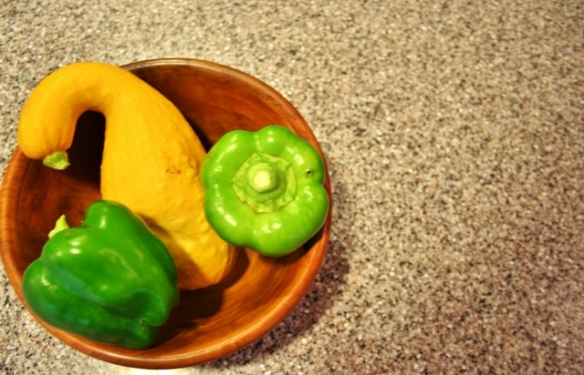 Let's catch up to how we got here. Here's a peek at what week 5 looked like – check out our gorgeous flowers!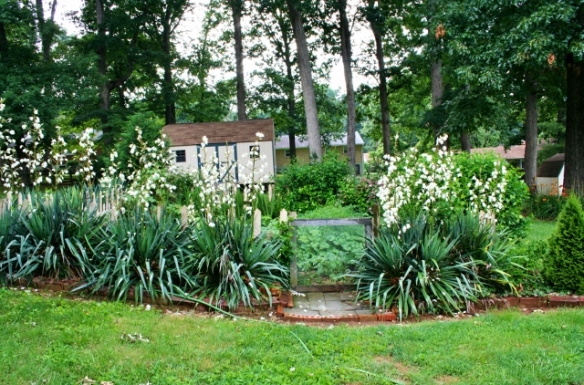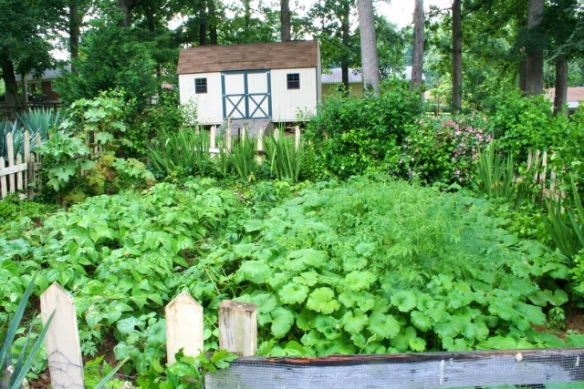 With all the rain we have been getting (A TON) there wasn't much I was doing in the garden. Thinning out plants, weeding, and a little fertilizer and bug killer were the name of the game in maintaining the garden from week 5 through week 9.
Week 6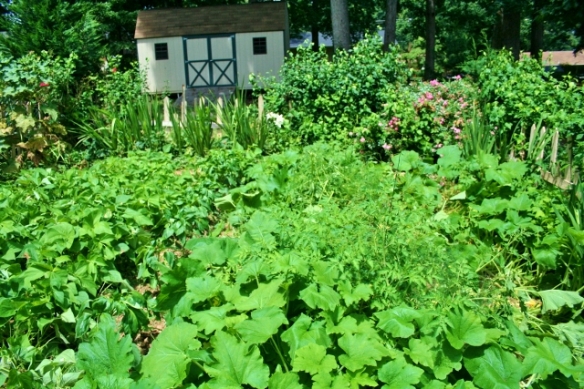 Week 7 – You can see that there are squash blooms and bean blooms everywhere!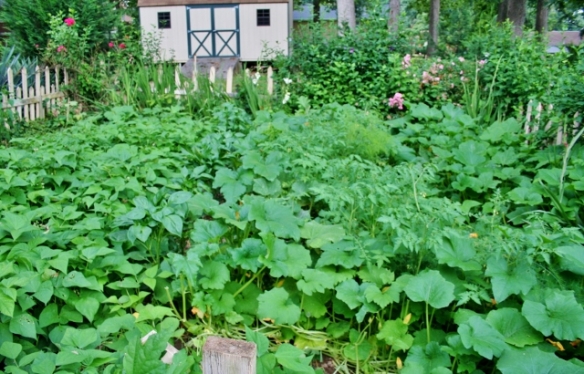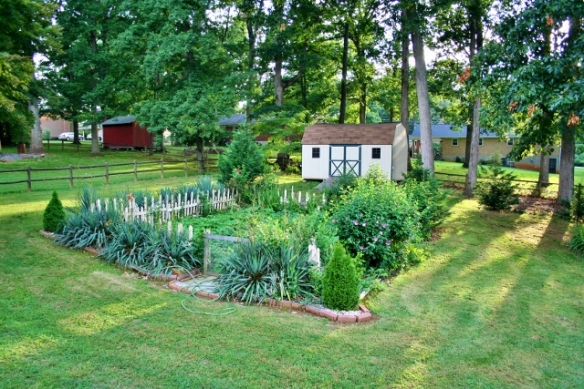 Week 8 – Green tomatoes have formed!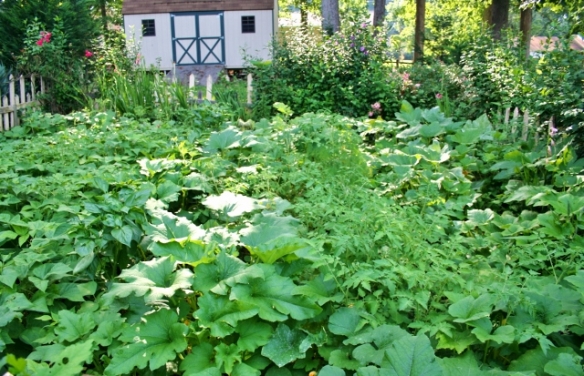 Week 9 – After the picking!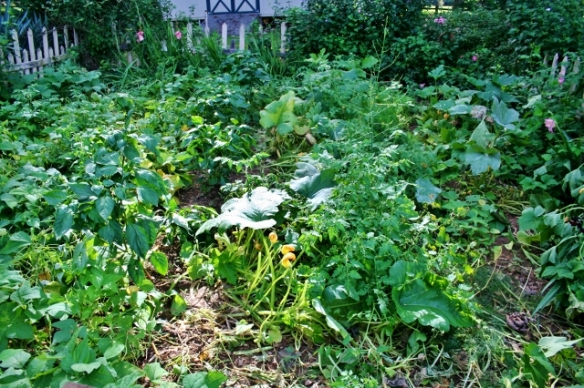 When green beans come in, they mean business. There were so many it took two people about an hour to pick them, and I'm sure there are more out there! I'm going to try to get out there to do a mid-week pick as well to stay on top of them. Since I had way more greens beans than I could ever eat, even after giving some away, I decided to store them away for winter (my frozen green beans lasted me all year from last year's garden).
Here's my method of freezing green beans:
1. Break off the ends of the green beans (they're not tasty). I also break them in half to make them easier to eat.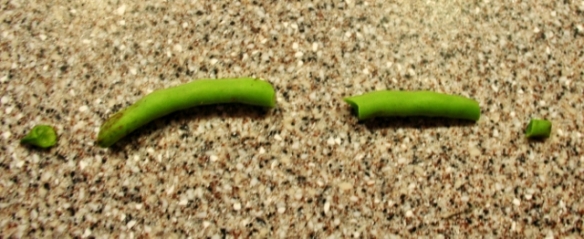 2. Throw them into a sink full of soapy way. You can see my system here. One side holds the ends, the other side holds the green bean bath.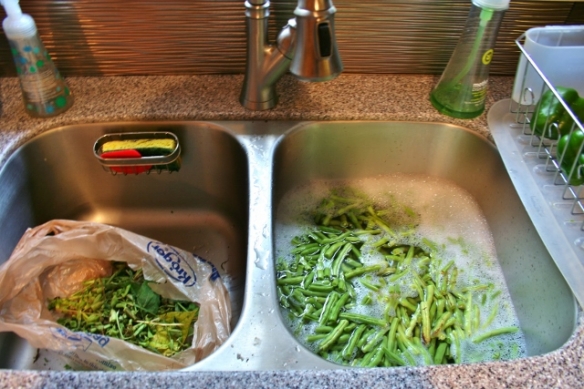 3. After washing the green beans (you're going to want to wash off the soap), put them into boiling water for 2 minutes.

4. After 2 minutes, transfer the beans into an ice cube bath for two minutes.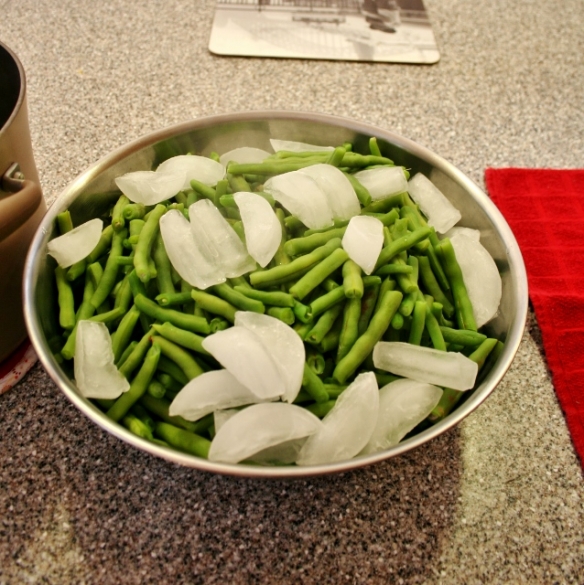 5. Dry the beans on towels.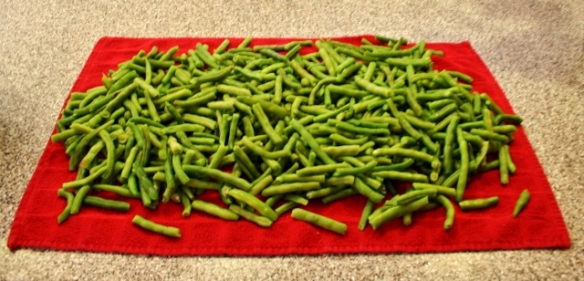 6. Place them into freezer bags and pop into the freezer.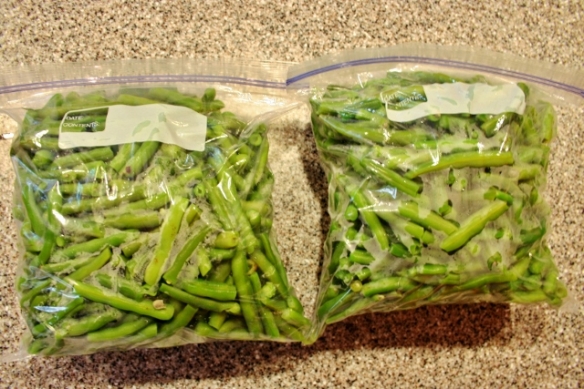 When I'm ready to eat them I just take the amount I want out of the freezer and either steam them to eat on their own or use them in a dish. Last year they made an appearance in my green bean casserole for Thanksgiving and they were still delicious!
Oh, and as a delightful bonus in our garden are the bulbs we planted for cut flowers. You can see the two vasefuls I got today as well. There's nothing like fresh cut flowers to brighten up a house!