This weekend's project was all about the prep work in the sun room. It's definitely not the most fun step but I have found time and time again that it is one of the most important steps. Sometimes I can get a little lazy prepping for projects and it always comes back to haunt me. So I decided to do it right in the sun room. So right that I'm giving it a whole post of its own.
As you saw in the before of the room in its glory of ugly, mismatched furniture, there was a lot of furniture makeovers to do (yay!). I've restained the cargo love seat already and this weekend it was time to tackle the table and door.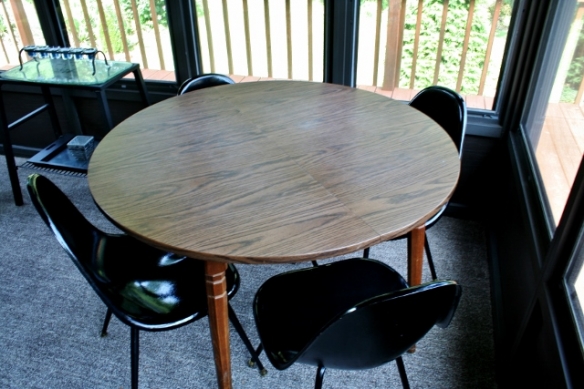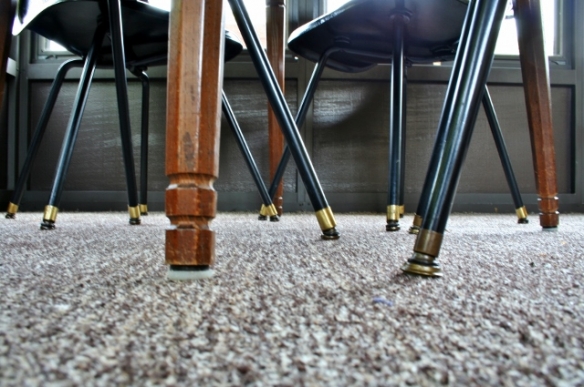 The table was the perfect size and the geometric legs sold me, but the faux wood grain was just all wrong. Nothing a little paint couldn't fix! But before I got to the paint, I first needed to prime. Since this is wood veneer, prep work is really important. This will either make or break the project's final finish.
Step one in refinishing this table was to sand through the glossy veneer finish. You have to be careful with this step since you need to sand through the gloss but not through the veneer. I used our mouse sander with 120 grit for most of the project and hit the smaller grooves the sander couldn't reach with a sheet of sand paper.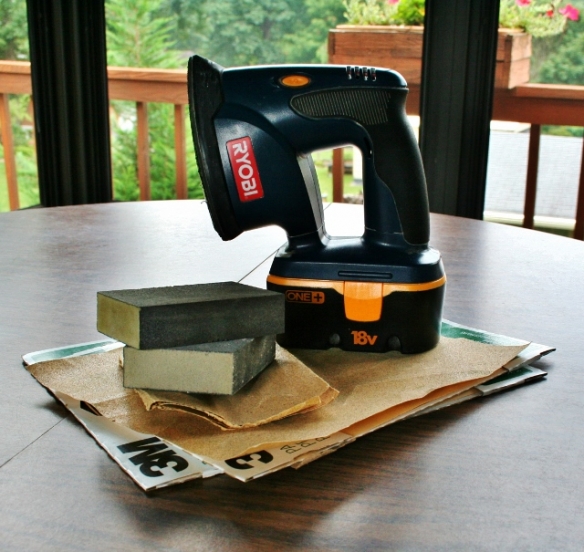 Since the dust was just a-spinning, cleaning was essential to get a workable surface. My preferred method is to use both isopropyl alcohol and deglosser to make sure the surface is clean and ready for the primer.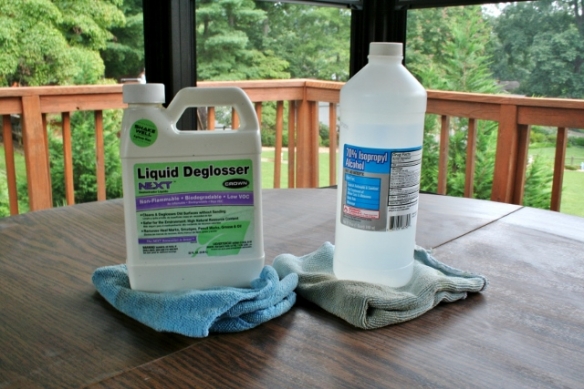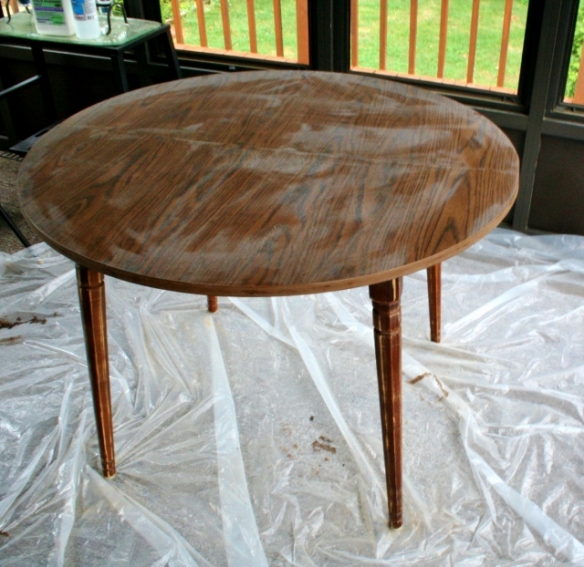 Next, I used a door and trim roller and an angled brush to slide on a smooth coat of primer (I used Zinsser oil based because I already had it and it is good for exterior projects). I did two very thin coats but even with too coats it will be very blotchy. That's what primer does and the paint will cover it up easily.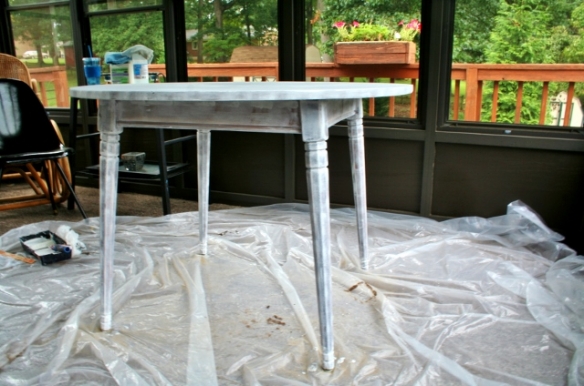 Here's my table all ready for its final coat of paint…as soon as I figure out the color and pattern (or no pattern?) to paint it!

While I had the primer out I decided to prime the door leading into the house. I hand sanded it, cleaned it just like I did above, and then rolled and brushed on two thin coats of primer.
Before…

Primed…

Now the door is also ready for its new shade of paint…once again as soon as I figure out what color to paint it!

It may not always be fun but it is always necessary! Stay tuned for the reveal of the projects in their bright, new finish!
CLICK OVER TO SEE THE FINISHED PRODUCT!