Hi everyone! I'm back! Thanks for understanding as I took a week off from blogging to up my blogging skills and contacts at the Haven Conference (post on that soon) and spend some quality time in Atlanta with my Dad and family. I'm so excited to share with you all the bloggy goodness that happened at Haven, but while I am still sorting out all of that I thought I would share an architectural wonder: The Fox Theater in downtown Atlanta.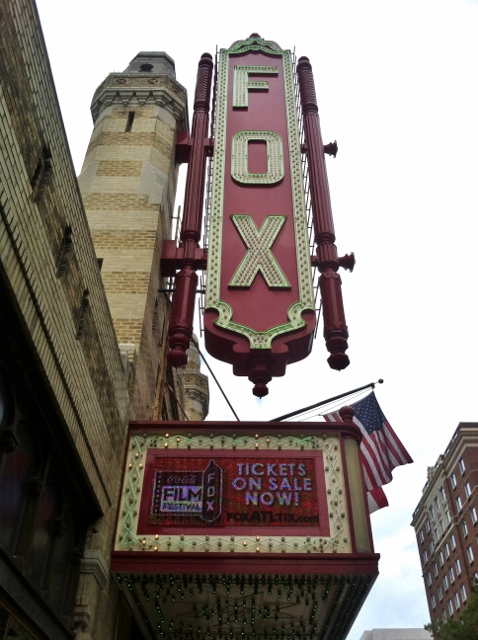 My Dad's a huge theater buff so we decided it was the perfect activity this past Monday afternoon. I fell so hard for its beauty and design that I just had to share…bad iPhone pictures and poor lighting and all (fun fact – the lighting is so low because they kept the original wattage from when it was built which is way lower wattage than what we use today. So let's just call my photo's historically accurate).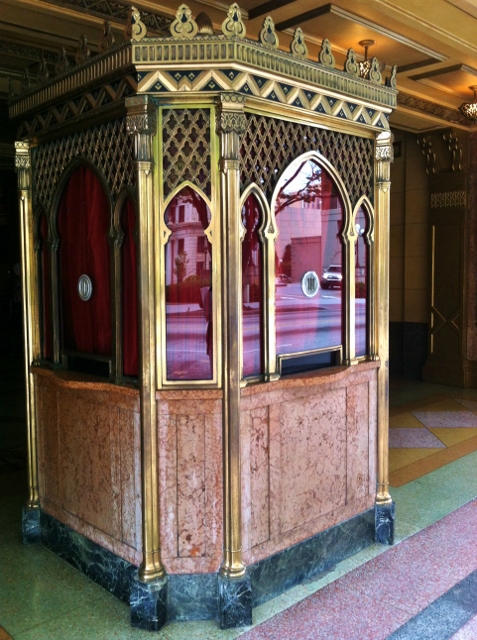 Just to give a little background on the Fox Theater, it was built in the 1920's and was inspired by Moroccan and Egyptian influences which gives it a worldly, ornate feel that I just love.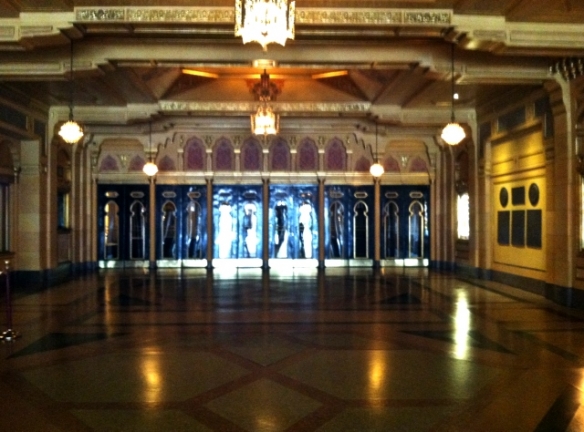 This is the entry way and it is built on an incline up to the opening doors to make it feel magic, almost like a magical carpet ride into the building.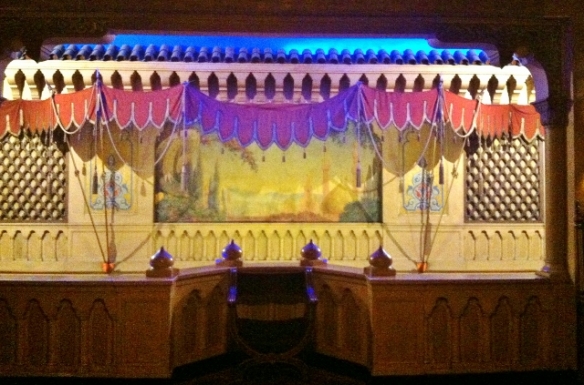 The beauty of the place is undeniable, as is its fame for attracting all types of shows and celebrities. It had an especial hype a few decades ago. One of my favorite times to imagine it is when it hosted the grand opening of Gone with the Wind (my all-time favorite story ever, in both book and movie). Clark Gable and Vivien Leigh stayed across the street in the hotel and all the who's who in Hollywood was there.

The most beautiful and grand part of the theater, in my opinion, is the main hall. They actually bring in the outside in with it's beautiful starry sky and its "buildings". You could just stare at it forever. The lights actually twinkle and clouds float across it (bummer – the cloud machine was broken when I was there).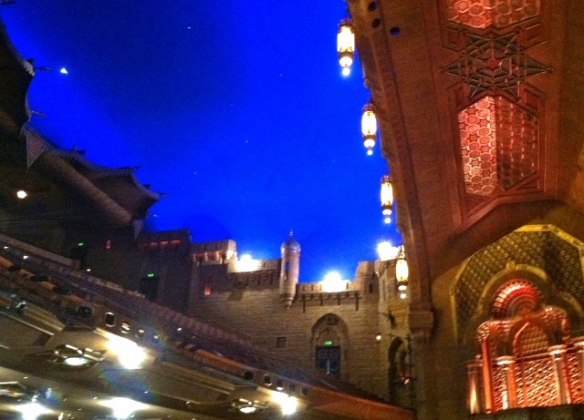 Here is the view of the stage from the balcony.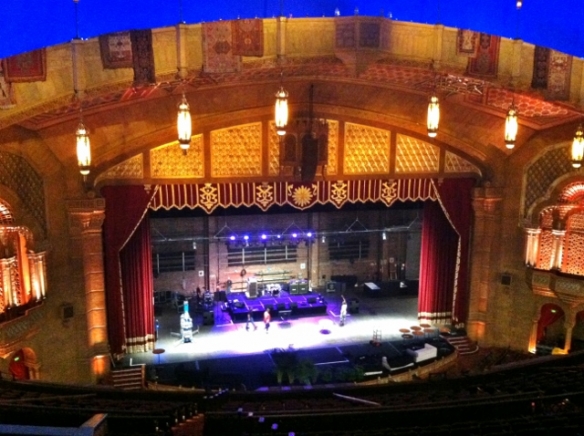 Then there are the light fixtures that are beautiful even with their low wattage…or maybe because of the ambiance the low lighting gives.



Then there was the lighting with stained glass.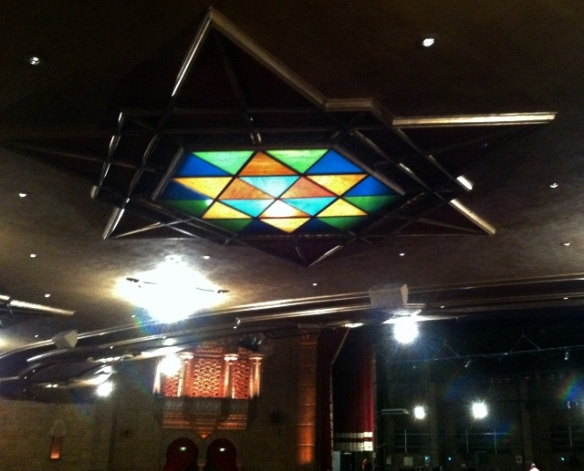 The whole venue was being set up for a big event that night. It was fun to see the main ballroom, The Egyptian Ballroom, set up for a modern event.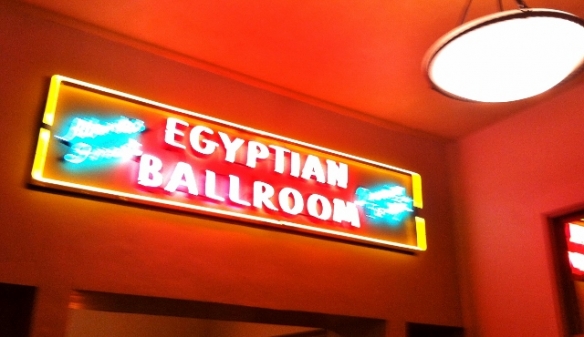 There was beautiful tile work everywhere as well.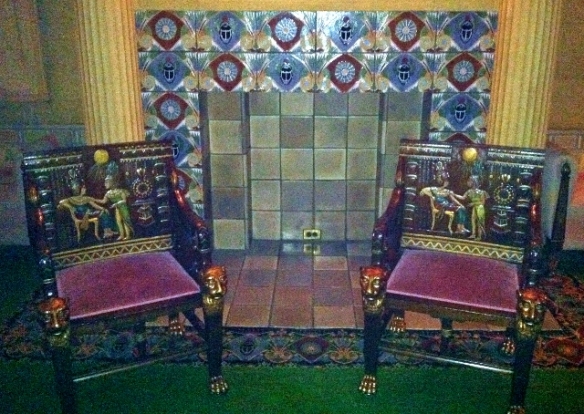 There ends my tour of a grand, historic building that holds hundreds of secrets, dreams, and possibilities. I highly recommend it for anyone in Atlanta, theatre lover or not!