Happy Hometalking! Is that phrase familiar to you? It became familiar to me recently. I know many of you know about the popular Hometalk site but for those of you don't – what are you waiting for? Yes, it's another social media-esque site but it really is worth it. It's basically a place to share projects and tutorials – like Pinterest but with more words and just for home. As a bonus you can also post questions and pictures that everyone can help you work out. It really is a community of people sharing ideas about their home. It's a very inspiring and great site to spend some time.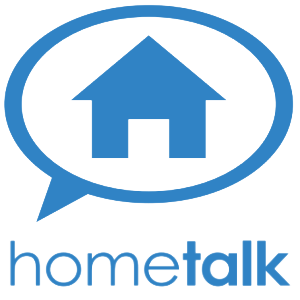 Since I've gotten into sharing ideas and projects over there, I was beyond thrilled when they asked me to curate a clipboard of "Gorgeously Gilded Craft Ideas". With the entire world in a glitzy, golden craze, I was ready to spread some golden glamour into it! So, ladies and gentleman, introducing my first Hometalk clipboard…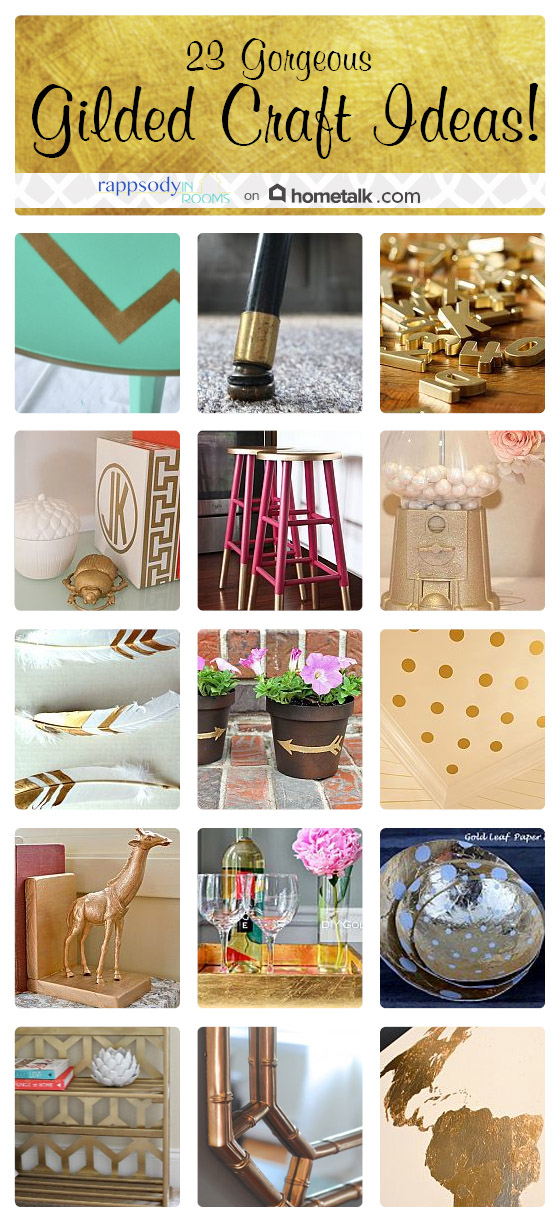 You can click on over to my Hometalk board and check out all the projects first hand, but I also thought it would be fun to share some of my favorites.
You know I love maps and you know that I love gold, so The Ugly Duckling's golden map had me swooning (it also helps that I met Sarah at Haven and had fun talking with her).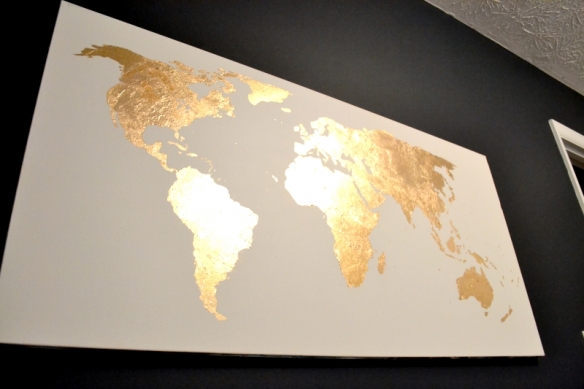 Julia from Cuckoo 4 Design's bathroom is a golden bonanza with golden designs on the ceiling and walls!

These paper mache bowls from Laura at the Elegant Nest were adorable, and I love that she made them from scratch.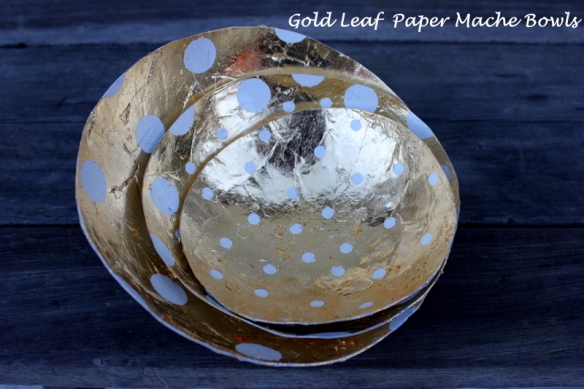 This bookshelf has come a long way – can you believe that backing is made from poster board? Well done Melissa at The Happier Homemaker!

Janel from Nellie Bellie made these plastic animals into glitzy bookends – it's adorable and glam!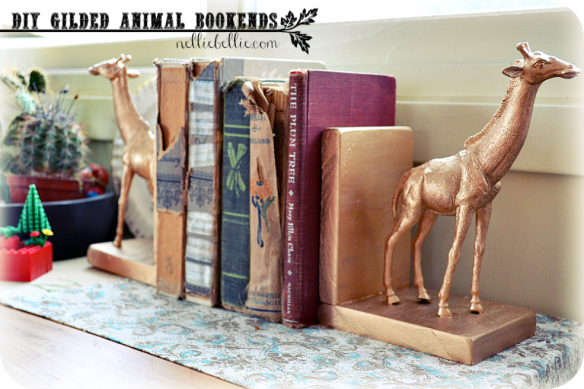 The simplicity of Bliss at Home's golden feathers are just blowing me away.

We've all seen the wooden boring stools but when Honey Bear Home added hot pink and gold those stools became far from boring!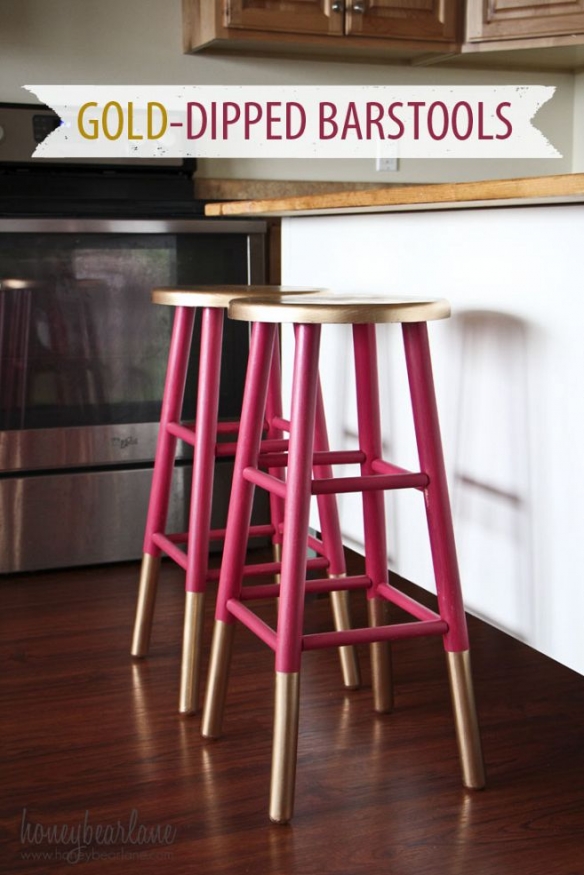 Another kid upcycle – plastic magnetic letters to something really refrigerator worthy by Inspired by Charm!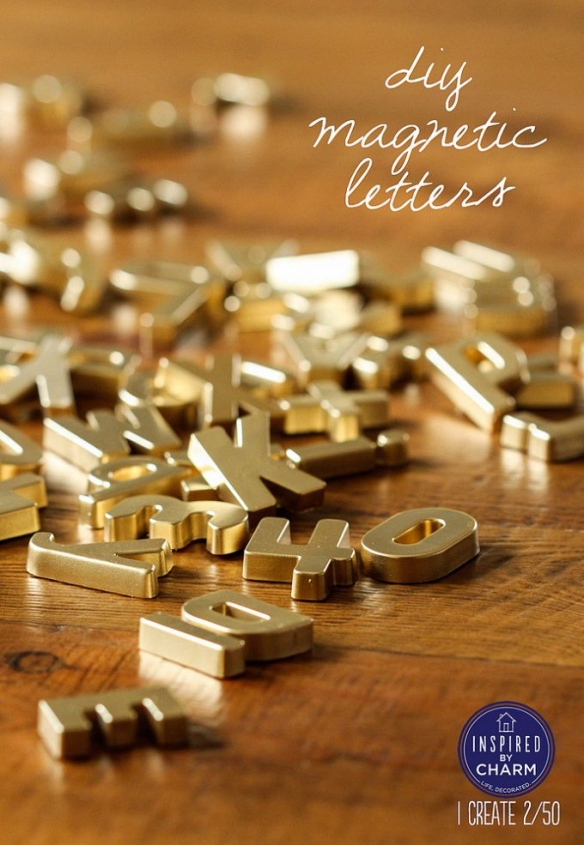 I can't seem to get enough of bookends (but then again, I do have a lot of books). These monogram ones are perfect! (Another golden delight by Julia of Cuckoo 4 Design.)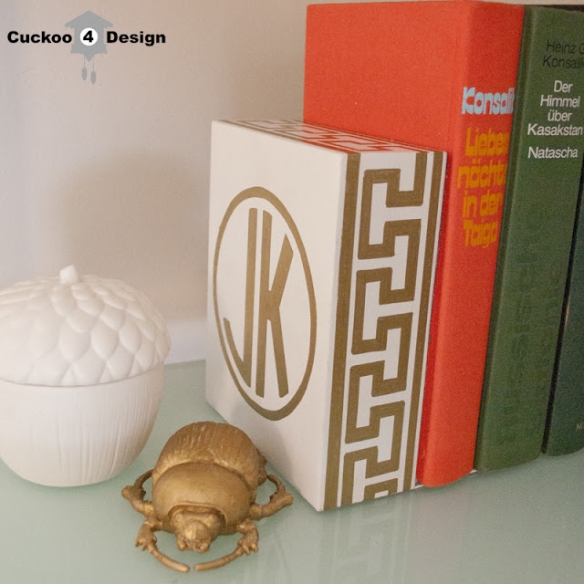 Oh gum ball machine, you're all grown up! A nice touch by Destiny from A Nice Place for Us.

This whole project started because of my gilded chair legs which then inspired this gilded table.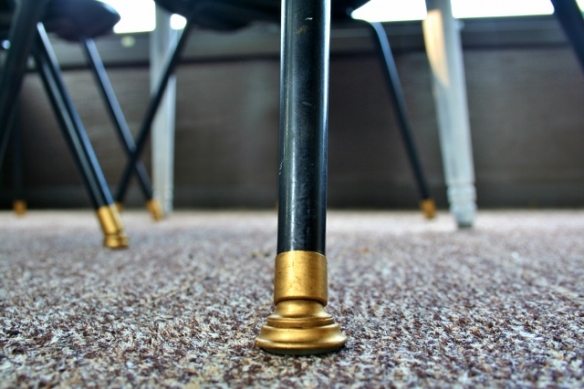 There are so many more projects that I couldn't fit into this post. Make  sure to check them out on my Hometalk board (feel free to follow me while you're there, if you feel so inclined 😉 ). Hope you find some inspiration!