A couple of months ago I stumbled upon a great thrift store find – this $3 pendant light.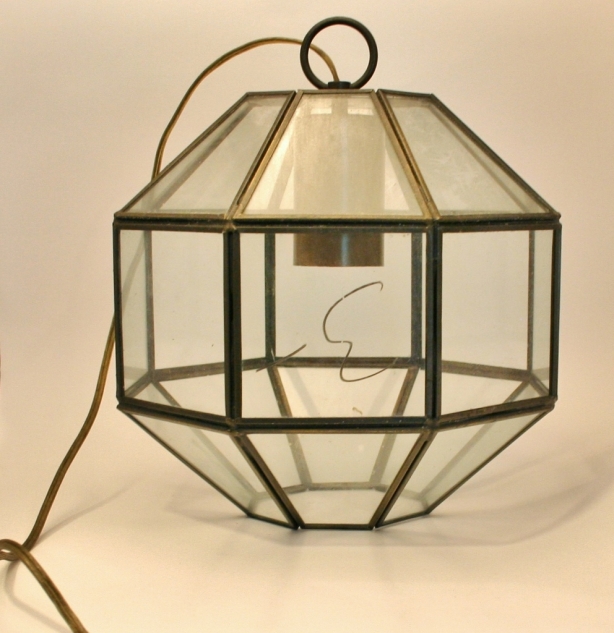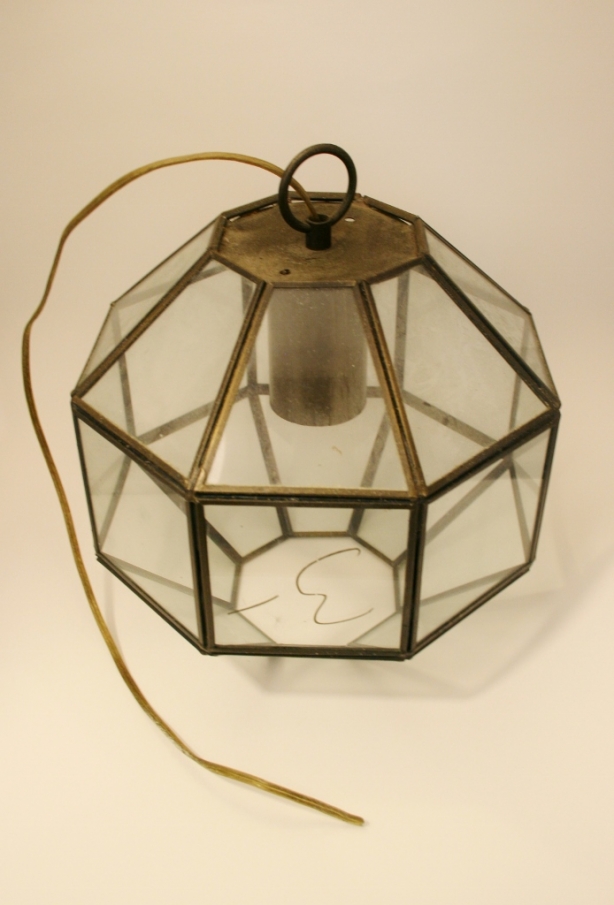 The shape was the to die for (hello hexagons!). However, the electrical was on the fritz.
I kept the fixture around, waffling on whether I want to rewire it (a new lighting kit would do the trick) or turn it into something unexpected. You know me, I chose the unexpected. I chose to turn it into a terrarium! Except it needed to have a few changes made before it was plant ready.
Thankfully, the fixture came apart easily. I slipped out the electrical part and then just unscrewed the mechanism that allowed it to be hung. Now, I just had a flat top (or bottom for this project).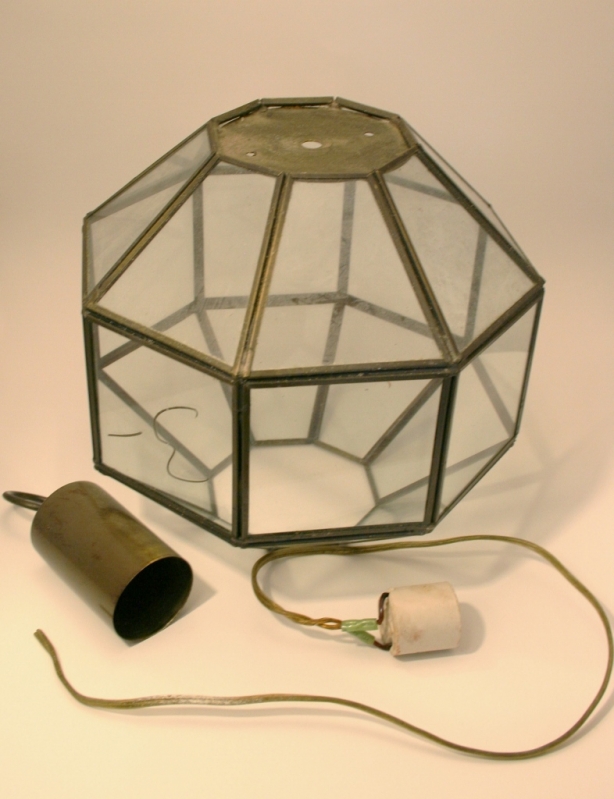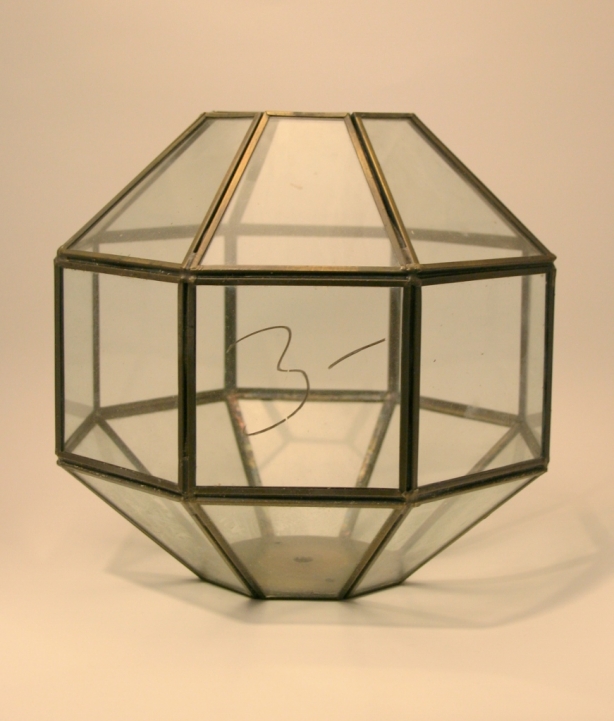 Then, I wanted to glam it up a little more so I grabbed my gold leaf rub 'n buff and gilded everything that wasn't glass. I love how it shimmers!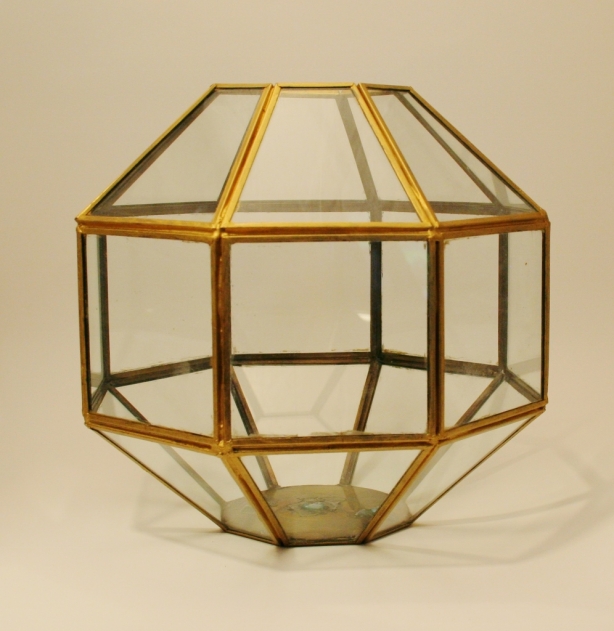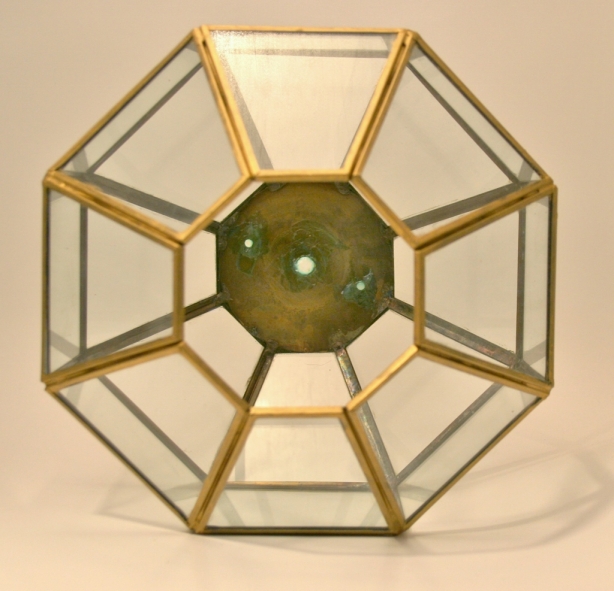 There were a few holes on the now bottom of the light fixture which I easily plugged with some caulk.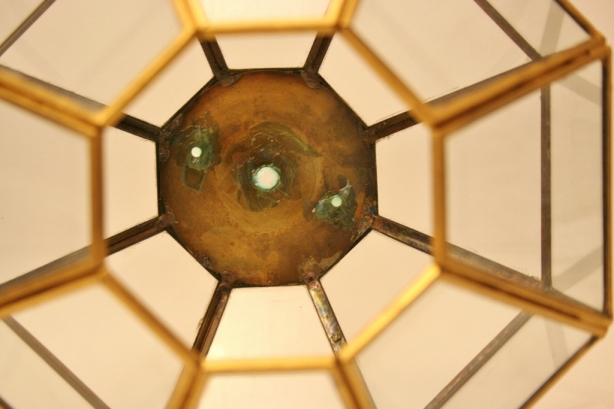 After that was all dry I put in a bottom layer of stones and then a top layer of soil.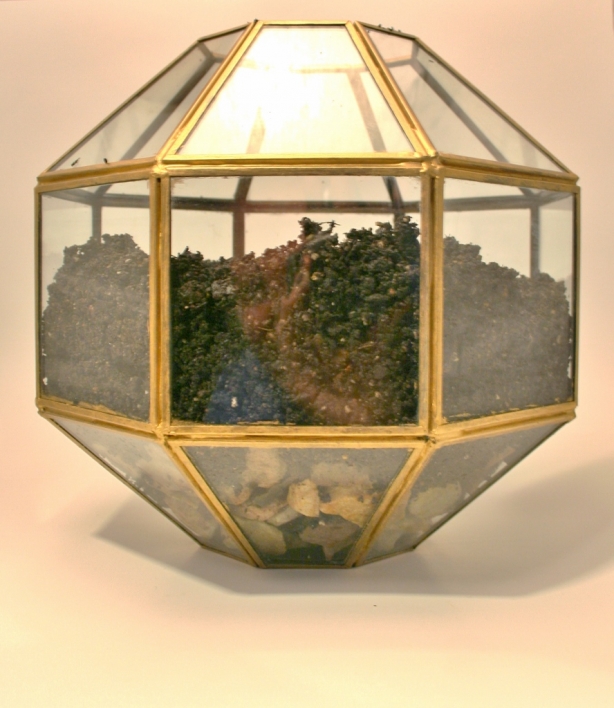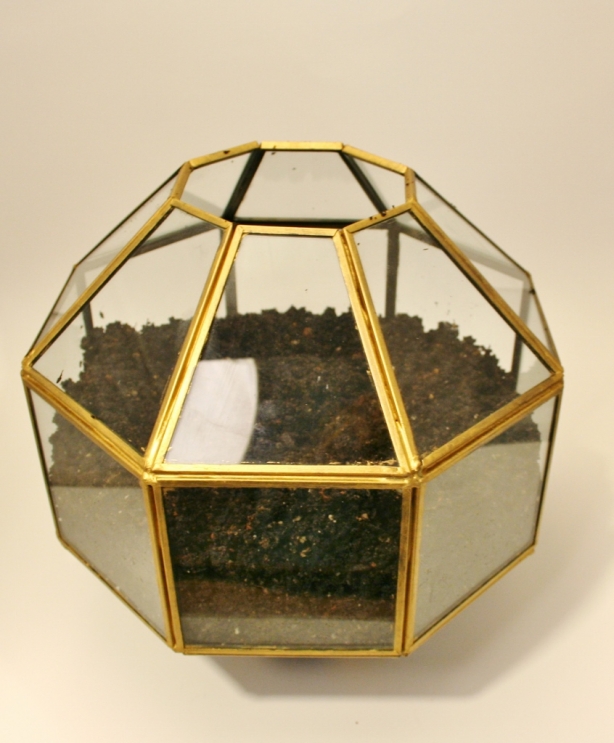 Lastly I used some succulents that I had picked up on clearance on Lowe's (I always try to make a trip there this time of year for succulents – they are always at least half off or marked down to $0.50 or $1).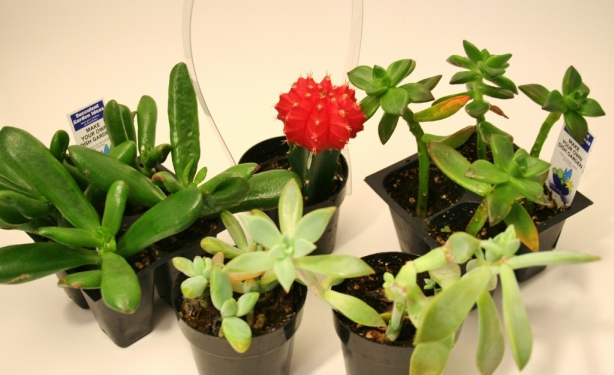 After some arranging I had a beautiful display.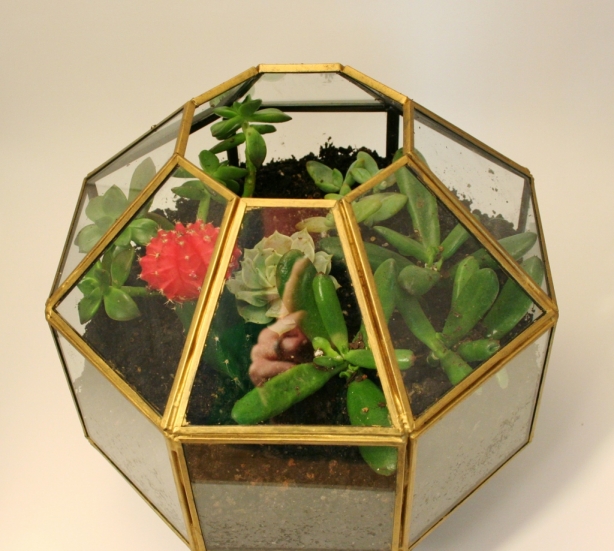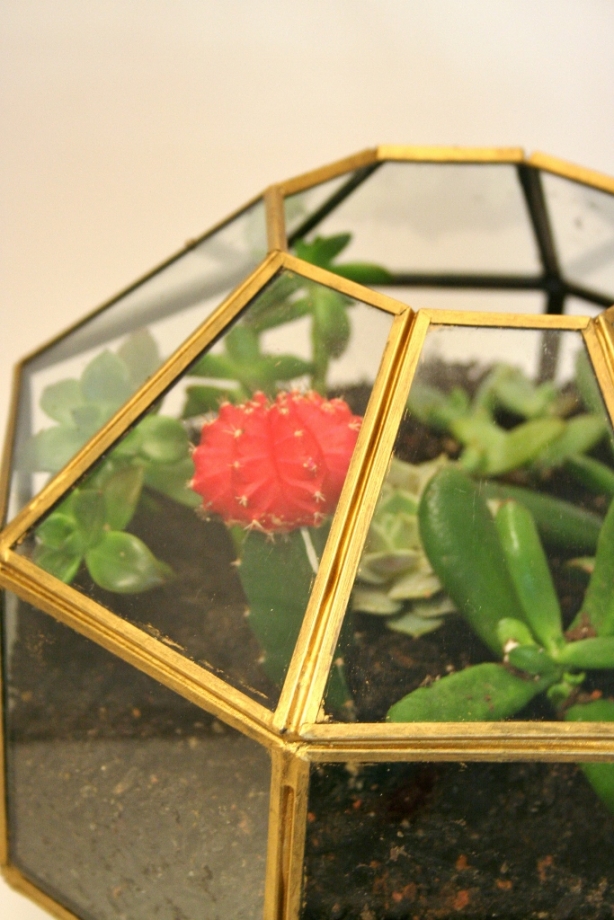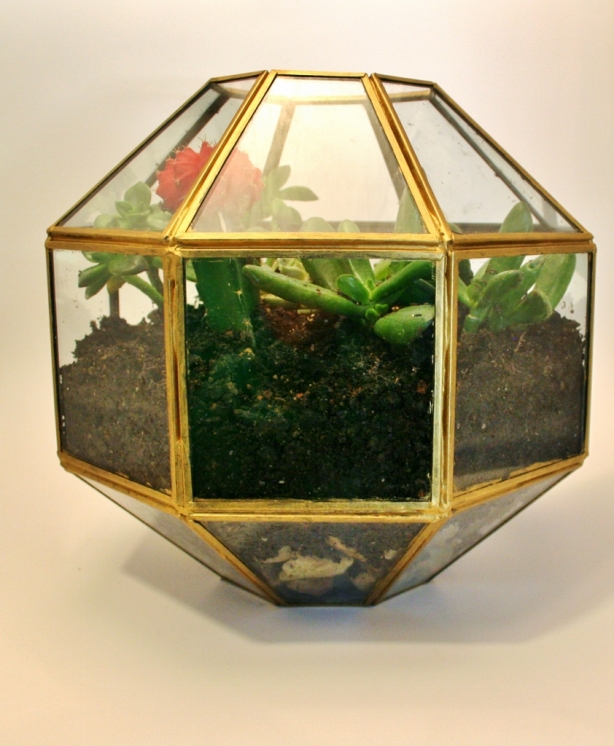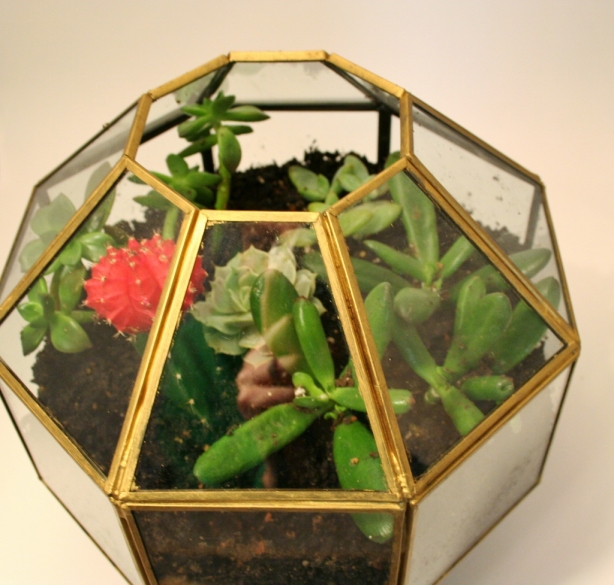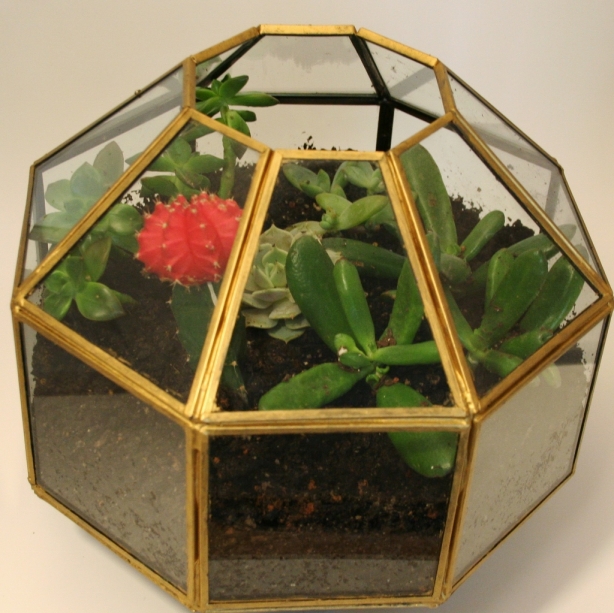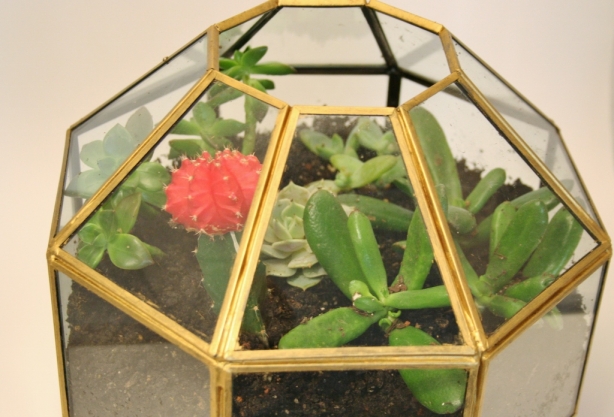 I love having succulents around the house. They are hardy and always colorful. This display brings back some fond childhood memories too. I had a pink cactus like that for years when I was a kid. It was the plant I could keep alive!
Sharing this project here: