I've finally finished a project that I have been percolating on for months and months. It wasn't procrastination this time; it was brainstorming (I promise). It was this little $8 bentwood footstool that I picked up at a local thrift store earlier this summer.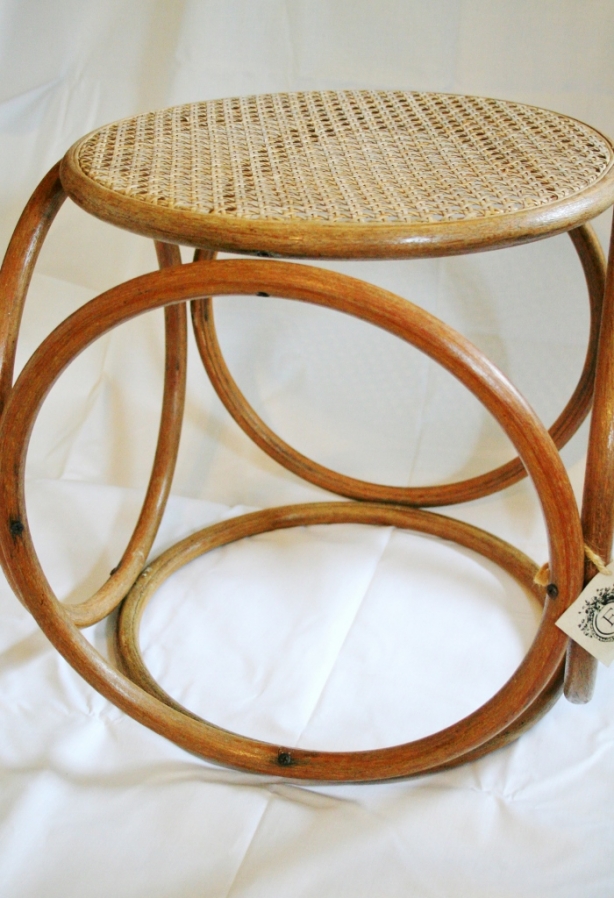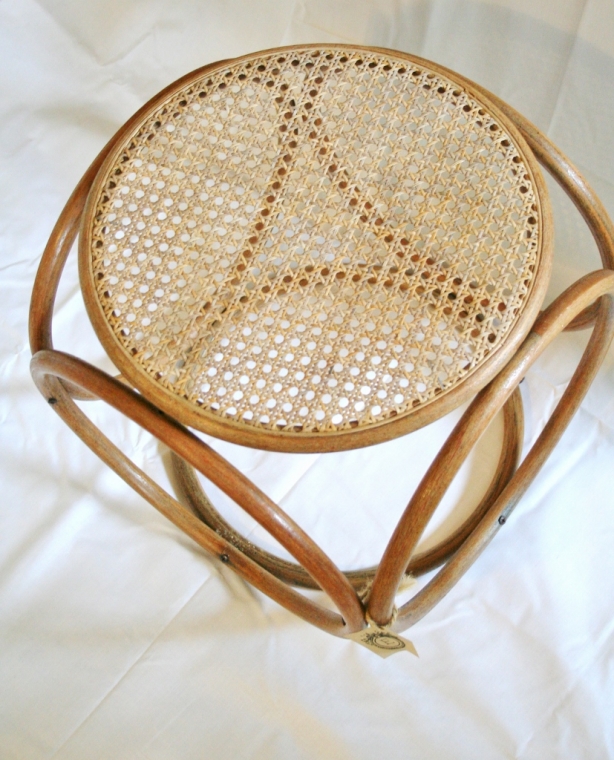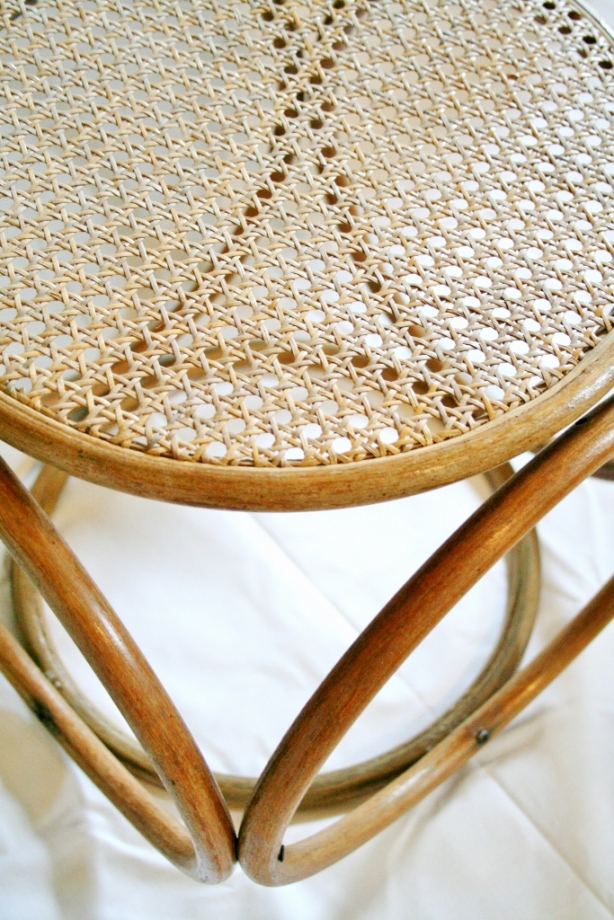 I knew it was going to be for the sun room for a place for your feet to lounge in either the super comfy loveseat or (purely accidental yet oh-so-perfect) matching bentwood rocker. Then, after reading this makeover at Vintage Revivals of the exact same type of bentwood footstool, I knew what to do (thanks Mandi for the inspiration).
First, I took the stool base down to a crisp white, leaving the top natural.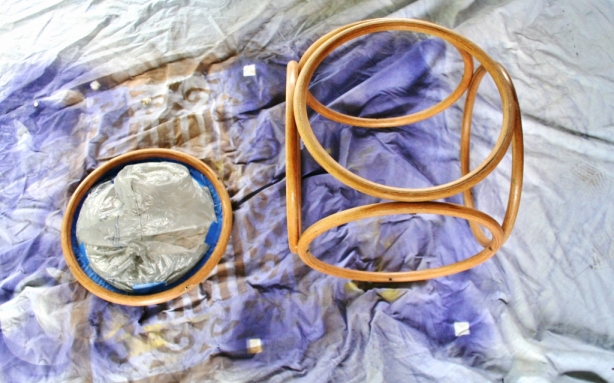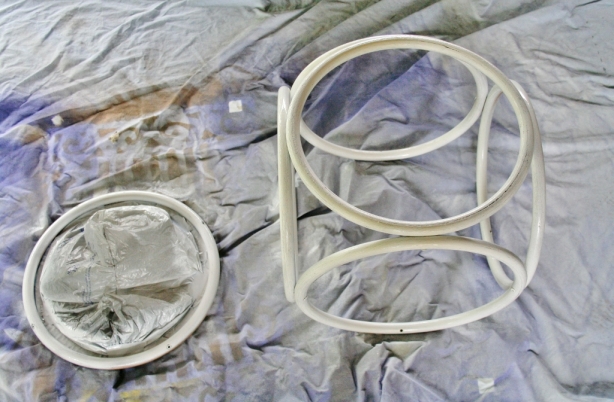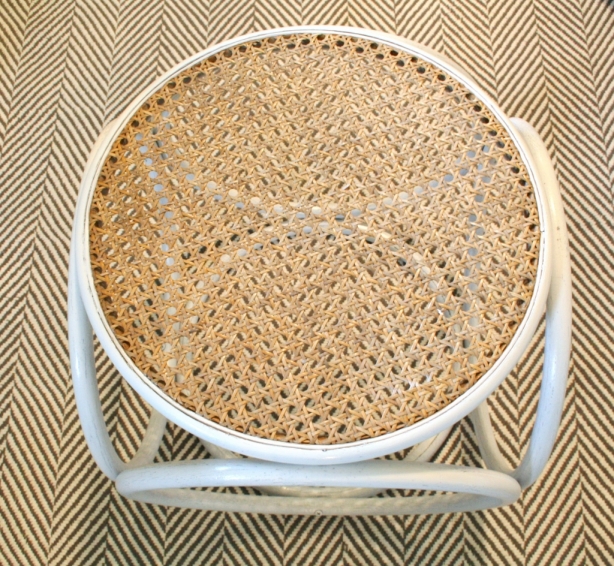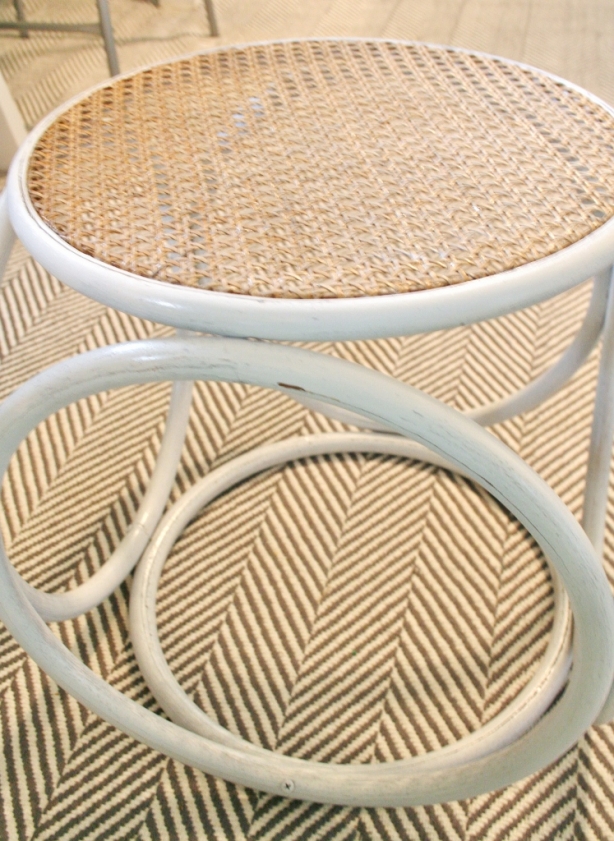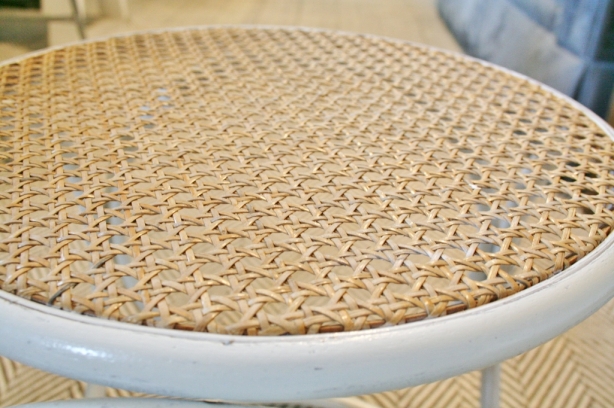 After it was all white and dry, I realized I wanted the top to have a bit more shine to it. So I grabbed my gold leaf rub 'n buff and gilded the entire top. All I did was put a little bit on my finger and gently rub it into the top. I found it got into the crevices best this way. It is a subtle difference but you can see how it is gold and glimmery on the right and au naturale on the left. I love the gold and glimmery side myself.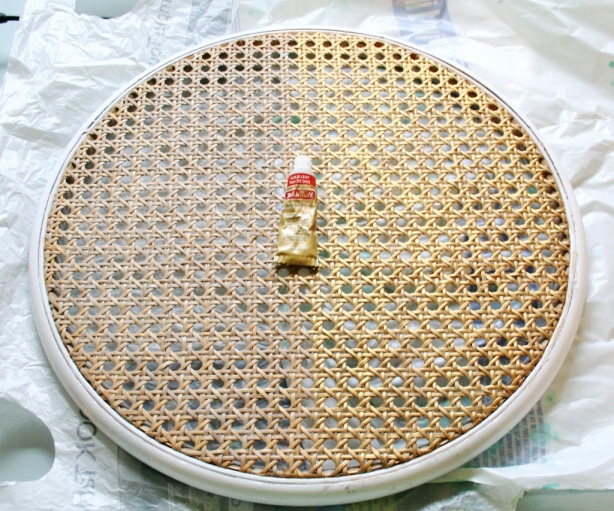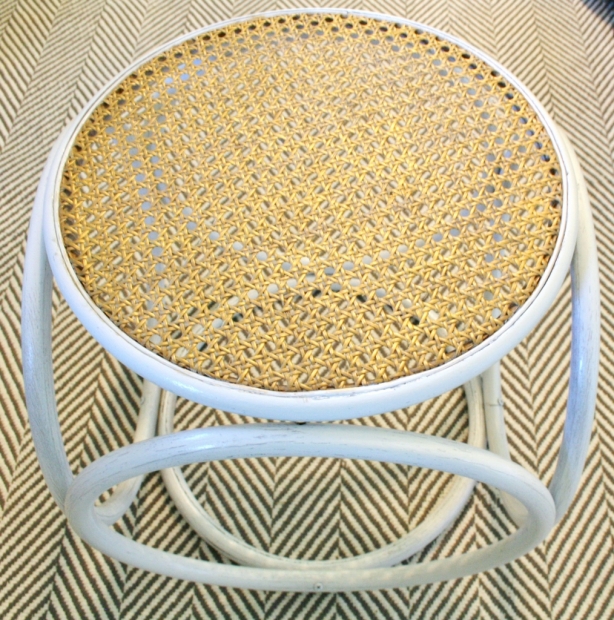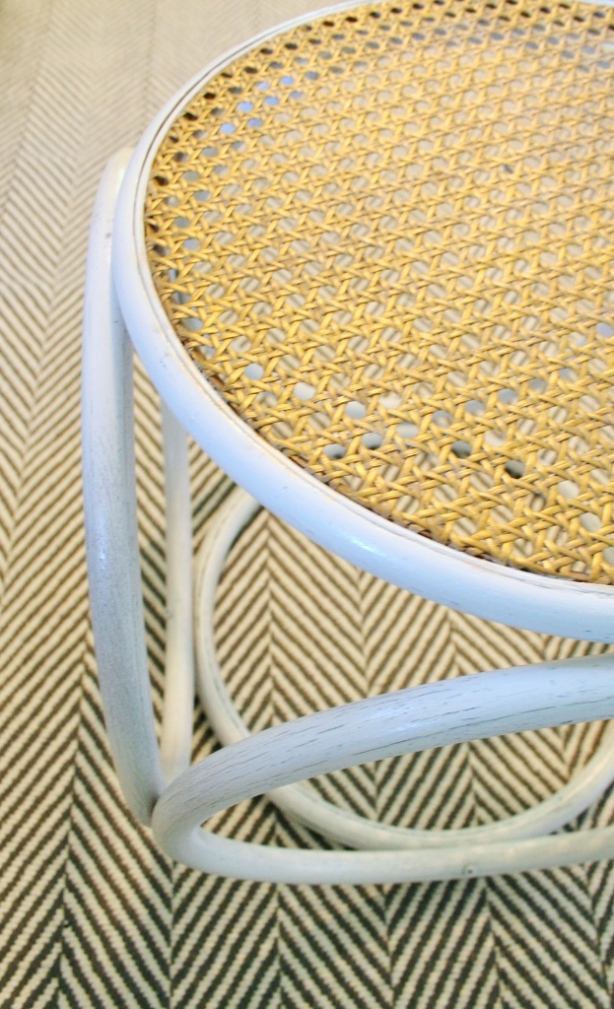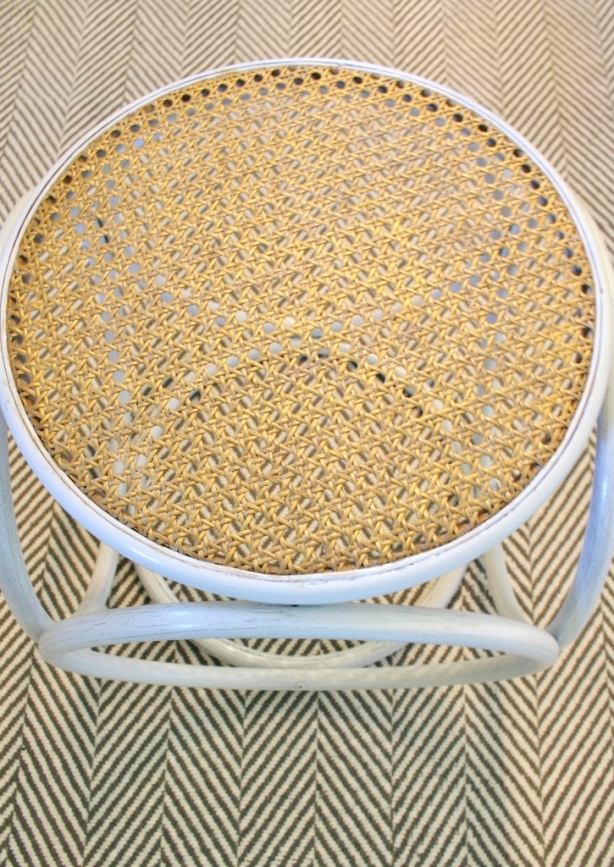 After attaching it all back together, I pulled in some embroidery thread that I had bought at Michael's for a couple of bucks. I tried to mimic the color scheme of the room that I had planned.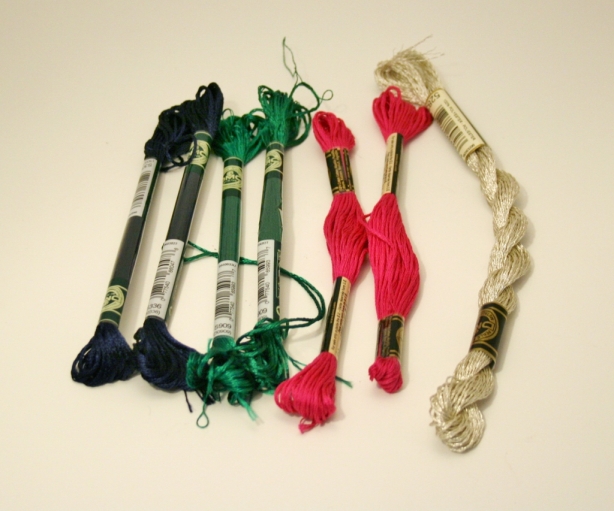 Basically all you do for this step is wrap the thread around the legs. Tie a knot, wrap it the width you want, and then tie another knot. You can either do all different patterns or the same. I decided to have the two sides that butt up to each other have the same pattern but make it slightly different on each corner.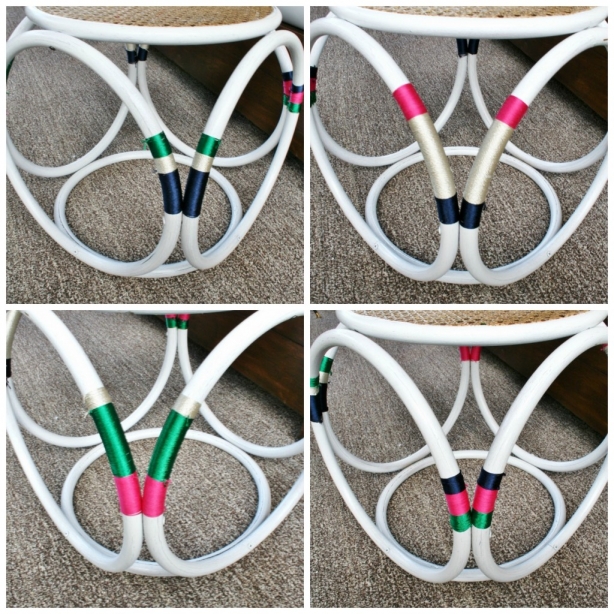 Get ready to do this task while watching a movie or something. It takes surprisingly long.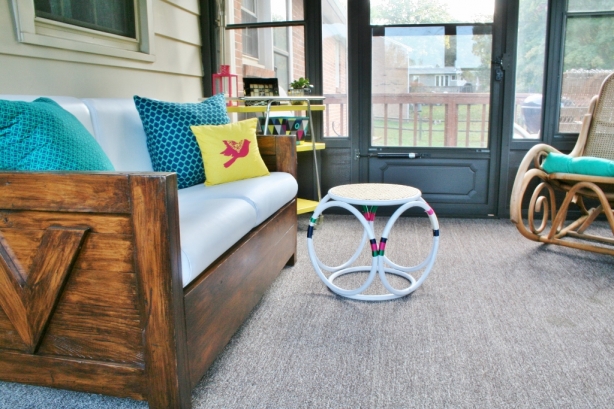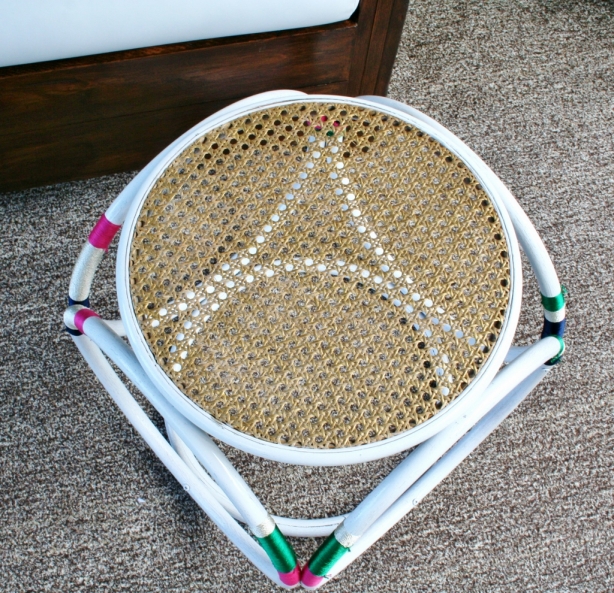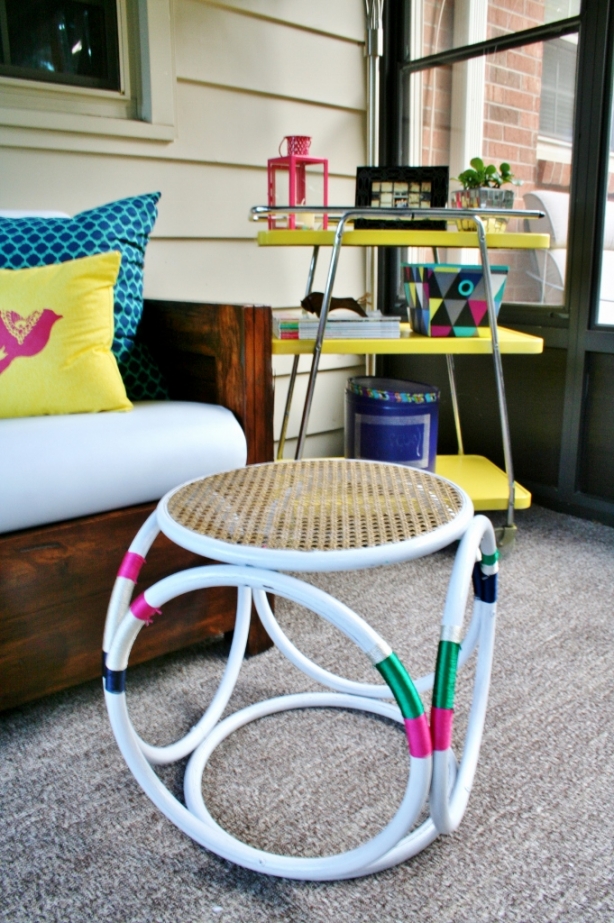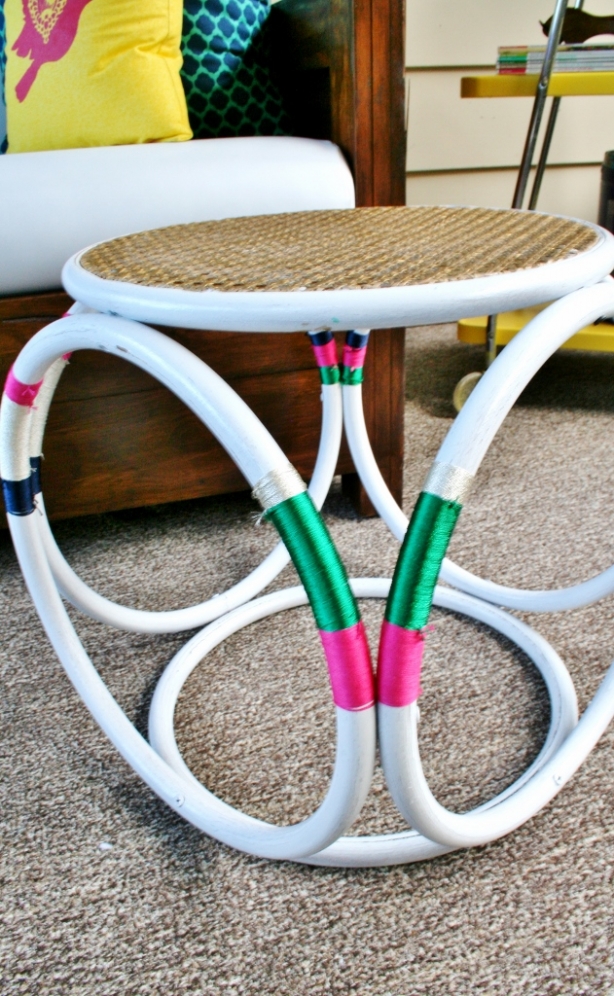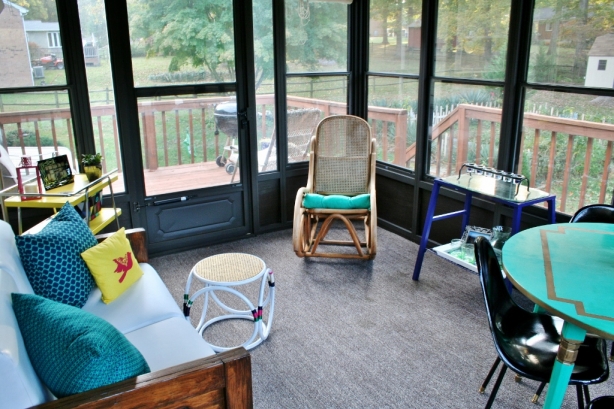 Once it's done it is an amazing result. The pop of color, the shimmer, the contrast again the white. I love it all! Hooray!! This room is really coming together now!
Sharing this project here: