One of the things I most love about our living room is our fireplace. We have an electric fireplace in there now that makes it unbelievably warm and cozy in our house. I also love that it creates such a focal wall and adds architectural detail. However, I wouldn't say I am the best at decorating it. I've basically just thrown a few things up there without much thought. So I thought I would do a little case study (via Google Images) on how different people have decorated mantel and see what works.
Tall Flowers: I love how the flowers bring height and life to the mantel. I definitely think height is important to a mantel. Too many small items can just look cluttered and without purpose. I think it was smart that a smaller scale yet interesting mirror was put above the mantel. It doesn't compete with the flowers but complements them.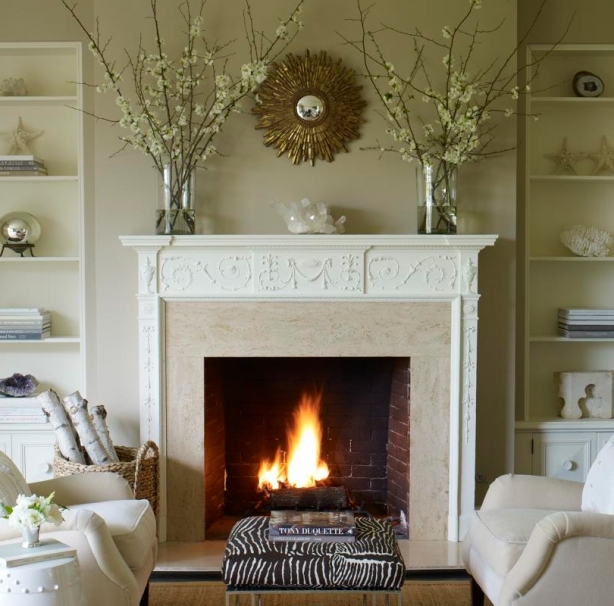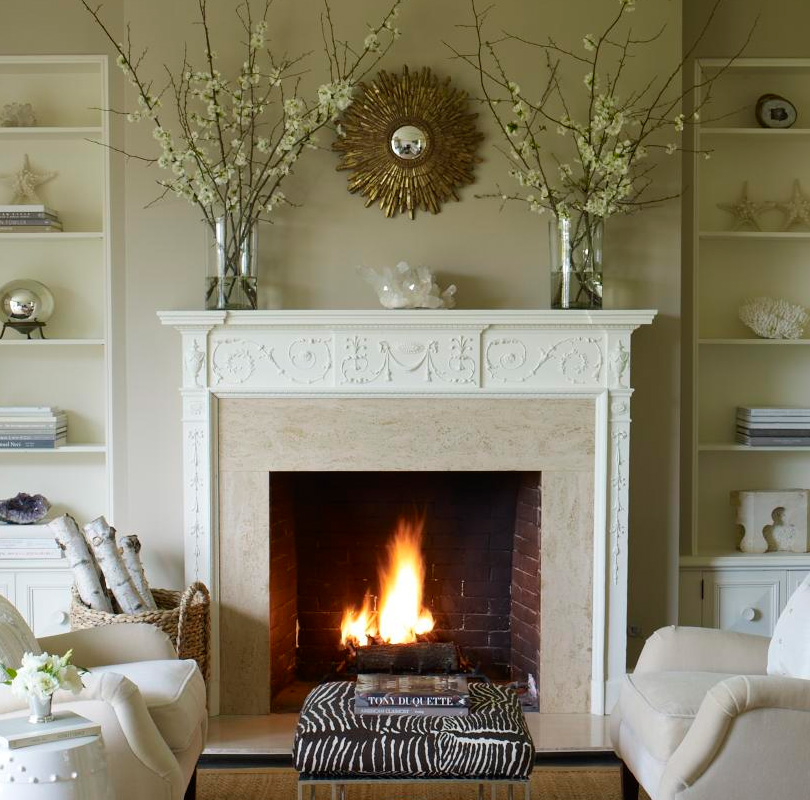 A TV: Sometimes the only place for a TV is above the fireplace. It doesn't mean that it has to ruin the decor of the mantel. This person just framed out the TV and then put a few charming items beneath it. However, the plants still provide the height (like above) but the birds, books, and art (love that framed key) bring home-y touches. It also helps take some of the focus off the black TV.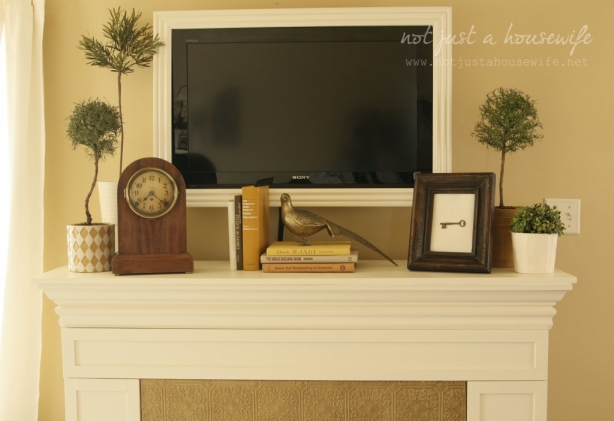 Leaning Layers: Most of the time you can one picture or mirror hanging above a fireplace. I like how this person decide to layer and lean multiple sizes of artwork against the wall. The color scheme is done so nicely here too with the main black and white items with just a few tasteful pops of red. Notice that both sides also have some height to them with the lantern and candlesticks.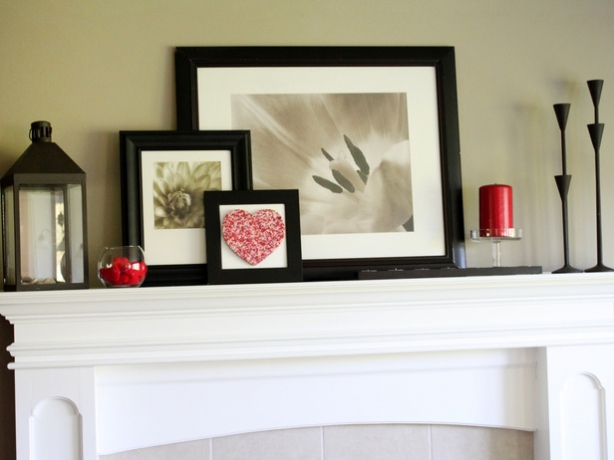 Books: I've thought about books on a mantel but was never sure if it would work. However, I love how they are all layered below. They look so bright and casual below but also seem to be "right" there – with a purpose. The decorative birds and other accessories also break up the books and add some interest and a little bit of height to the look.  See how greenery pops up again here?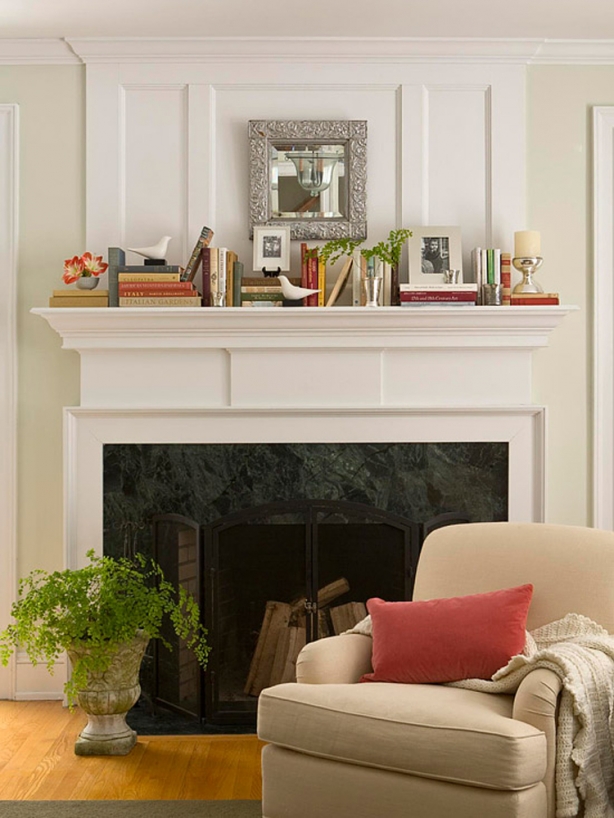 Chalkboard Art: I love the idea of chalkboard art above a mantel. The message can continually change based on the season or events going on in your life. Once again, see how there are green elements below, along with layer of objects and greenery.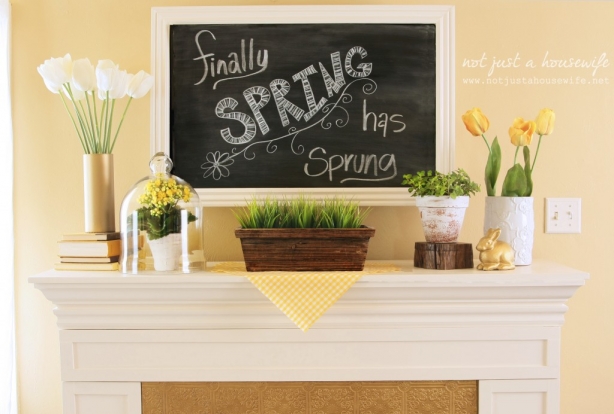 Gallery Wall: Instead of just having one picture or mirror above the fireplace, put a gallery wall! This just seems to draw the eye up and make the fireplace look really majestic. Don't neglect the mantel. It still needs to have some height and color added to it.

A Collection: Have a favorite collection? Showcase it on the mantel! These different candlesticks look beautiful and effervescence all layered on the mantel. It helps that they all are glass or glimmer. I also love how they have the three mirrors layered behind them.

Takeaway Tips:
Bring something green or alive. It can be potted or in vases.
Make sure there is some height, usually on the ends of the mantel.
Layer items. Whether by stacking them or leaning them against the wall, it helps break up objects.
Make it personal. The mantel really seems to be the heart of the home.