Glitter. Customized Art. No artistic skill needed. That's what this post is all about today. Something easy and dramatic that you can make say anything you want! It's not holiday related but now my mind is just buzzing with ideas on how you can make this glitter word art into fun holiday messages. But first – the sun room.
I had left you recently with an almost complete sun room, which is good since the sun doesn't shine as long these days and it is frightfully chilly outside at night. I had a few last projects to finish up in the sun room before I kissed this room goodbye until the spring. It had to do with this vast expanse of gradient wall (which I fall more and more in love with every time I look at it).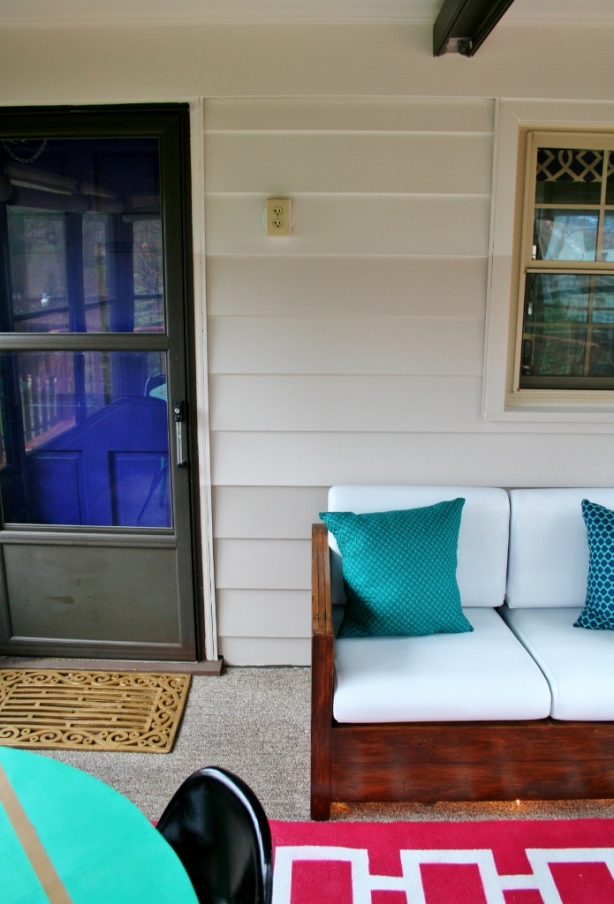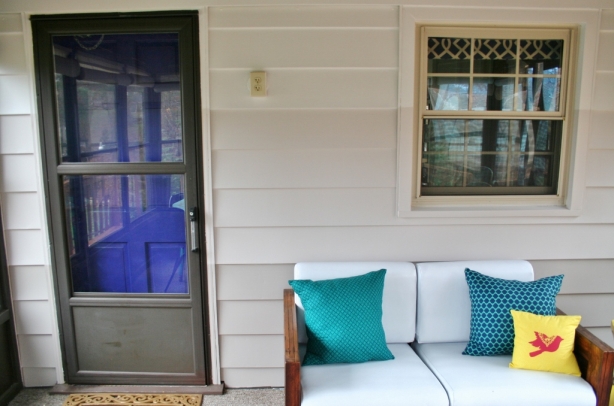 It was screaming for artwork. I knew it had to be staggered to make the most of the wall and the awkward outlet placement. Then it hit me – glitter word art.
It started with picking out a statement to say in wooden letters (snagged at Michael's but AC Moore has way more inventory).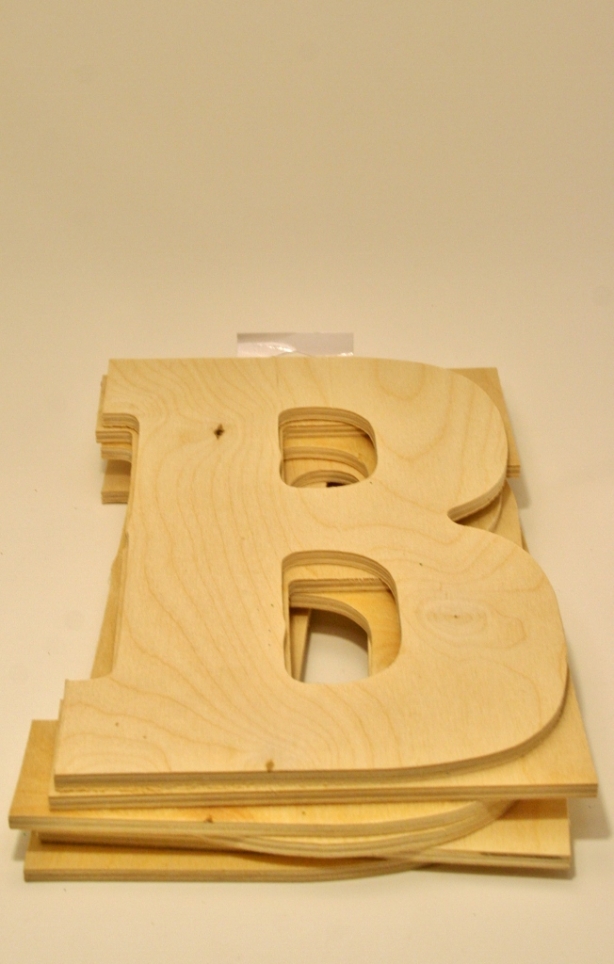 Then I got scrapbook paper to cover them (ba-ba-blingin!).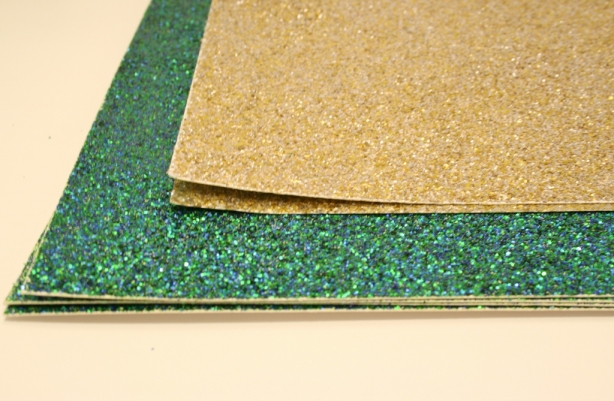 Before the wooden letters were ready for paper I quickly painted the edges (since they were going to be exposed) a nice gold.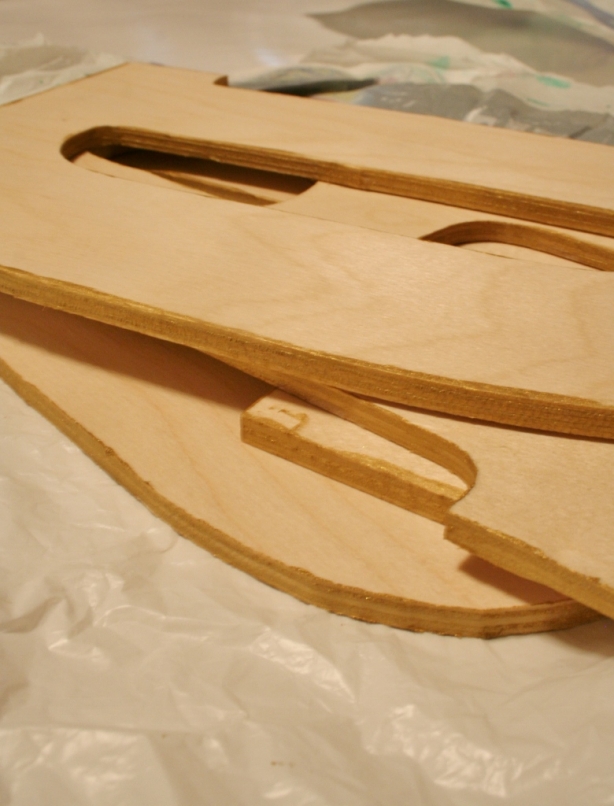 Then I Modge Podged the letters and slapped the whole sheet of scrapbook paper on them.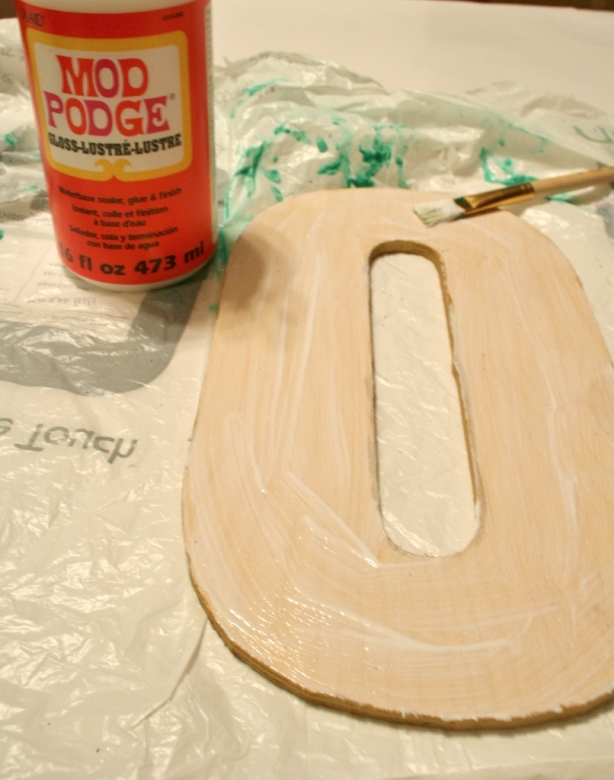 I let those dry overnight and then used an exacto knife to cut around the edges. [Funny side story – my poor little delicate hands got a little ole blister on them from using so much exertion with that exacto knife. Maybe it doesn't need all that much. Just saying.]
The final step is to hang them! Since I was hanging these outside I checked out a few different products in stores, trying to find one that would survive Virginia temperatures. I decided to give U Glu a try since it works outside, on vinyl, in temperatures from 0 to 150. I snagged it at JoAnn Fabric's with my coupon for $3.50. After a few days they are still hanging!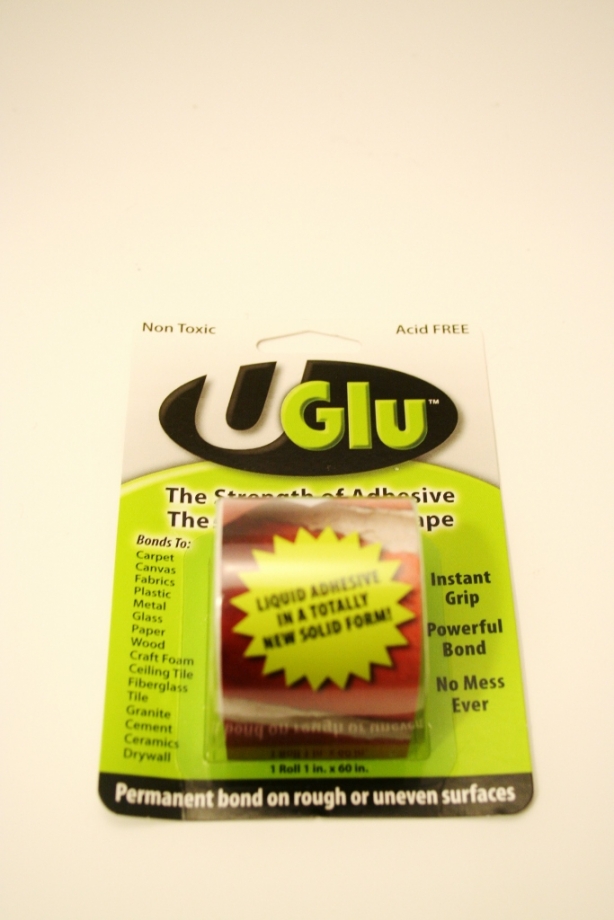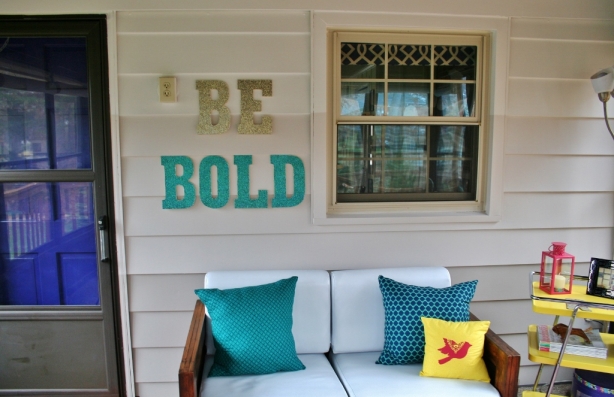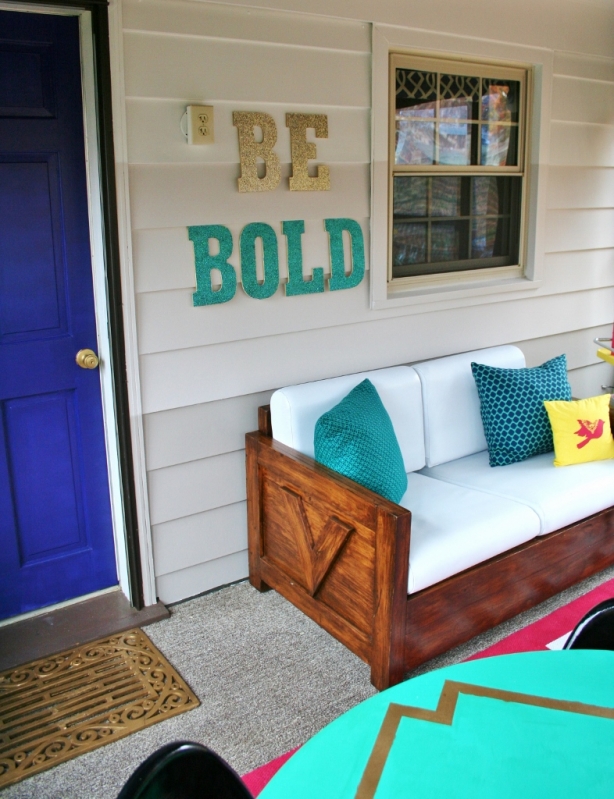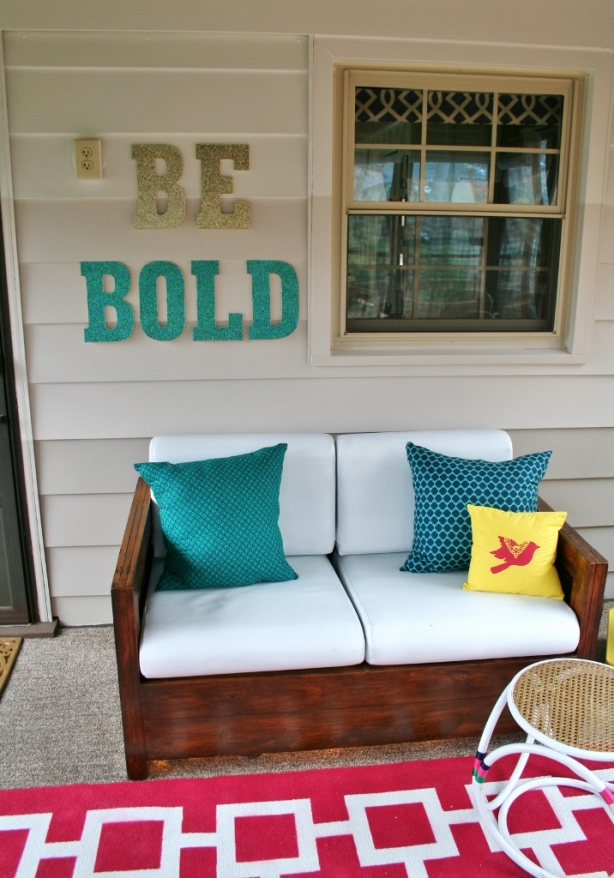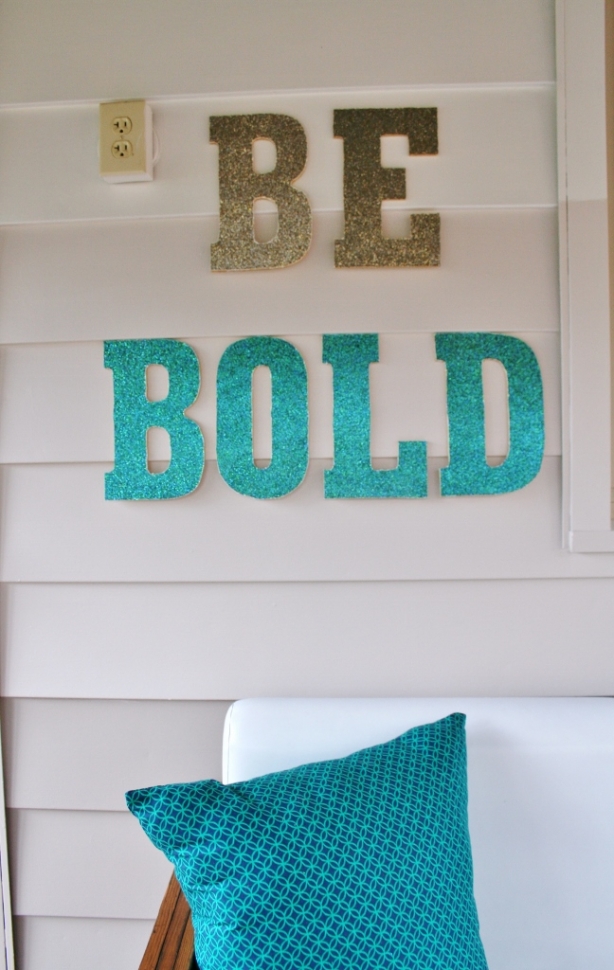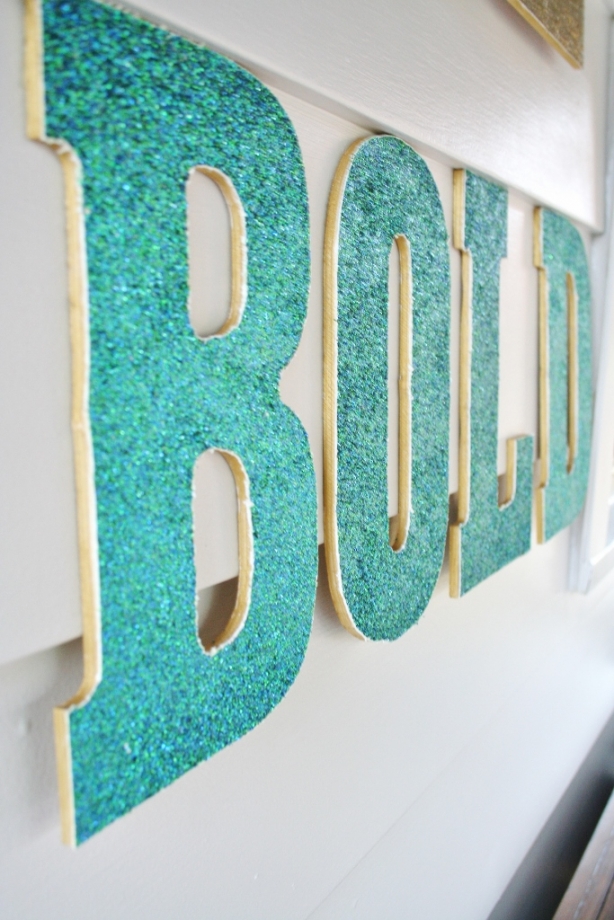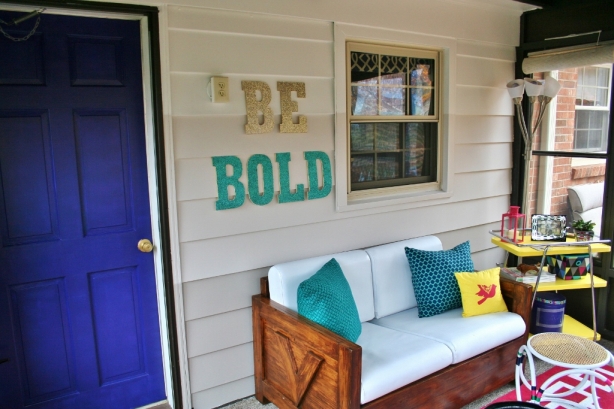 I think it adds the perfect pop to this space – although be warned, this definitely got the "Whoa this is girly" comment from Eric. Oops! Although in holiday decorations this glitter would fit right in – just like it does in the extension of the Mego Cave that I am calling the sun room.
Sharing This Post: