It's been a long journey, this sun room and I. I'm so glad that you have been there for the whole ride. Just in case you missed one bright, colorful, and fun DIY project along the way, I thought I would give a recap of just what I've done and where we started.
This is what it looked like for the first three years we lived here. Furniture plopped down and forgotten.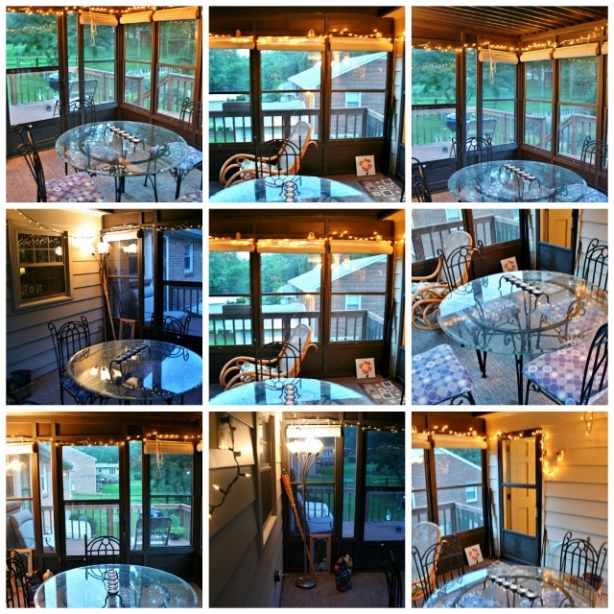 Then I got to thinking about why we never use this room. The main purpose was that it felt cramped and uncomfortable. All I wanted to do is go in there and relax and read. Too bad those chairs were too uncomfortable. So I decided to make a plan on what to do with the room.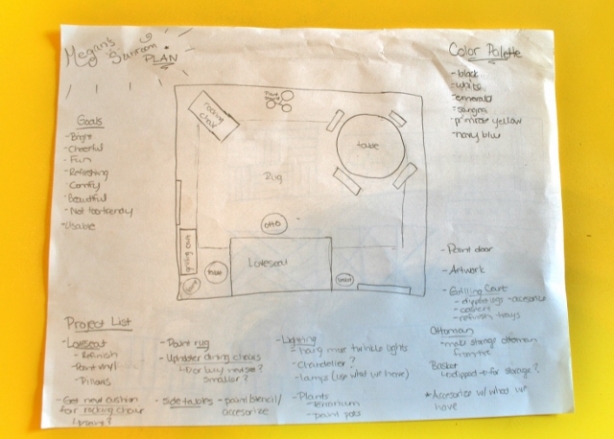 It started with getting rid of all the old furniture and getting new furniture for a new floor plan.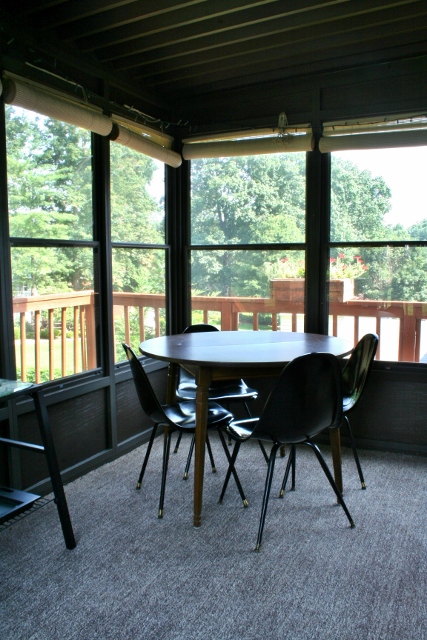 Once I had collected all the thrifted, ugly furniture it was time to make it pretty! I refinished the cargo love seat.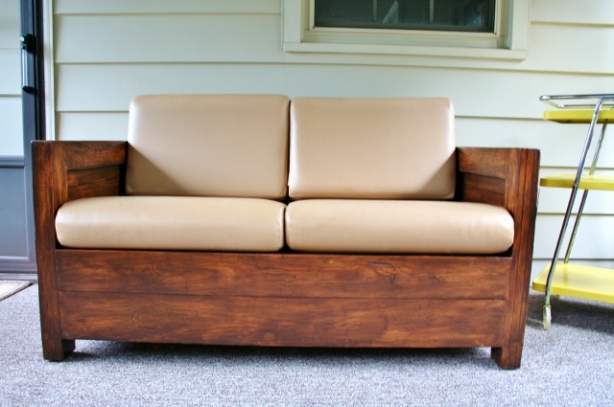 Then I painted a laminate table emerald and green (see prepping process here). I also rub 'n buffed the legs on those vintage chairs I found (as well as the door knob leading into the room).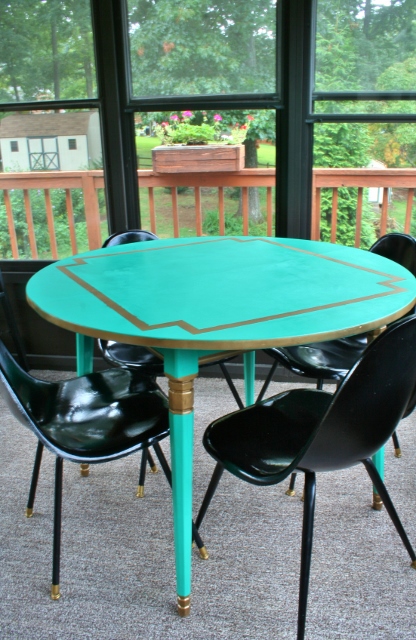 Next I spray painted the vinyl cushions on the love seat and styled it four different ways for fun.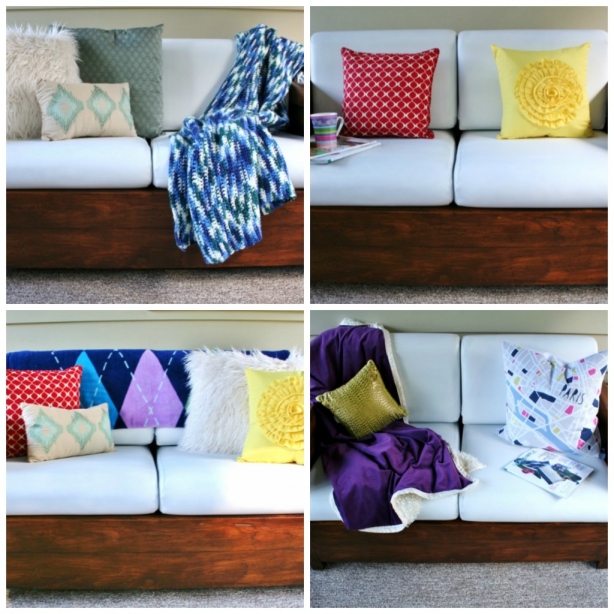 I had even more fun with pillows when I showed how I make pillows with plastic bag filling and showed my method for stenciling pillows.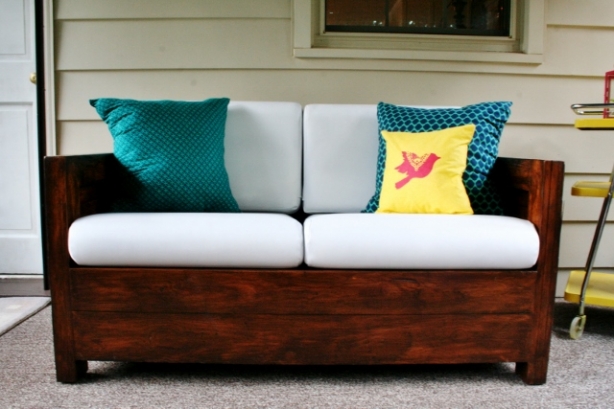 Up next was painting the door a deep navy blue and spray painting the old door mat gold.

Then it started to become more about details – like a washi tape candle holder and a popcorn tin turned charcoal holder.

Then a little styling was put into action with my retro yellow cart.

Then I went on to styling the other entertainment table that also had a few fun DIY projects on it like a tray (that was almost a disaster).

I tackled parts of the rocking chair as well by painting the chair cushion and making a cloth napkin pillow.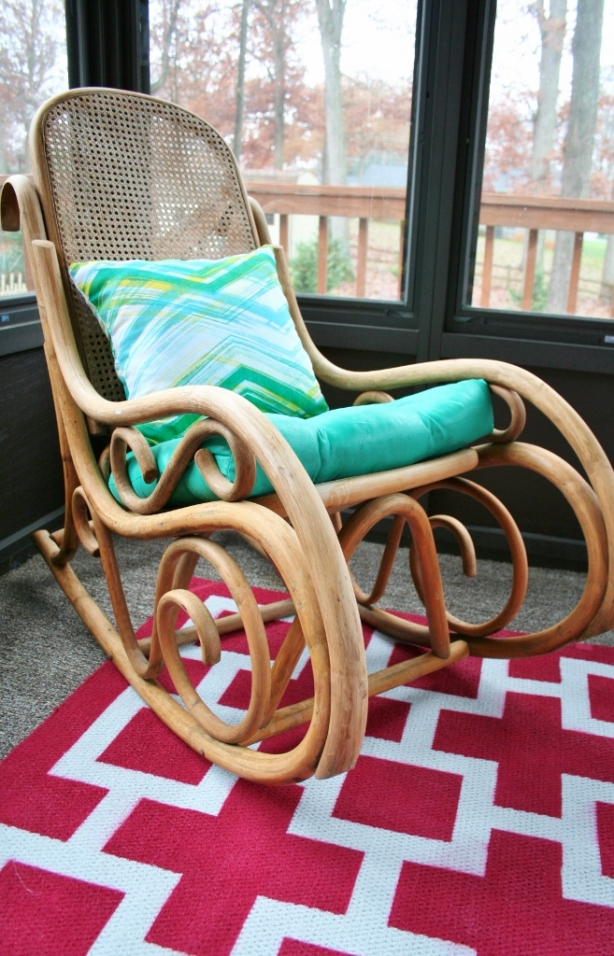 I also updated a bentwood ottoman using paint and embroidery thread!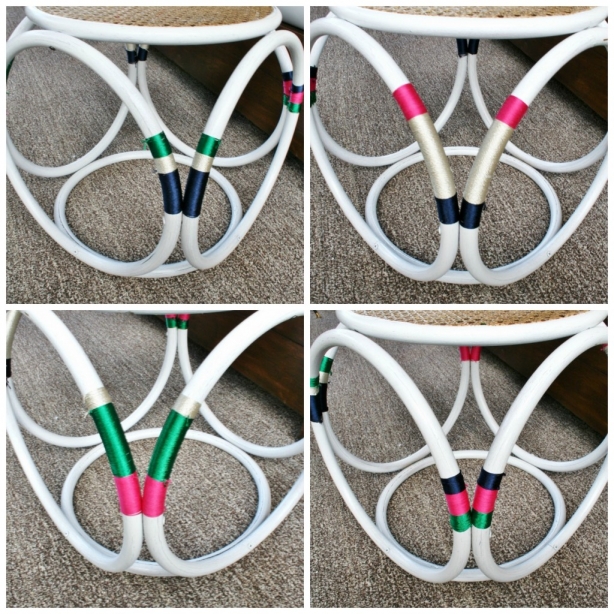 It was finally getting to the finishing touches, including painting an outdoor gradient vinyl siding wall and putting up glitter artwork.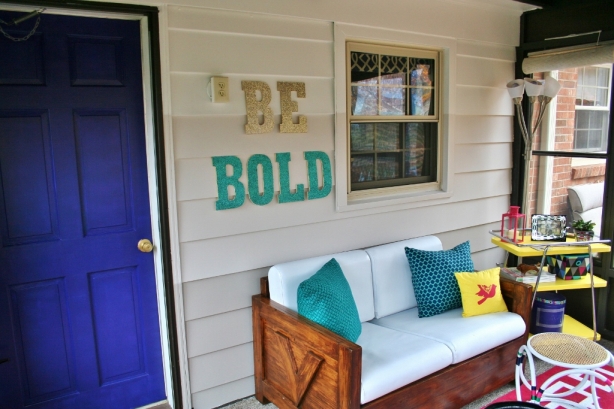 The final finishing touch was the gorgeous painted rug that really pulls it all together!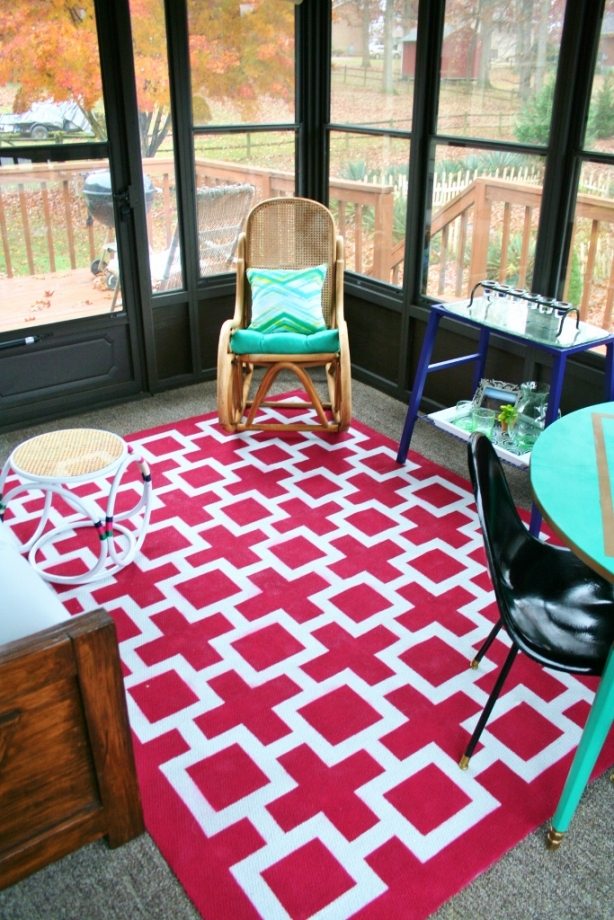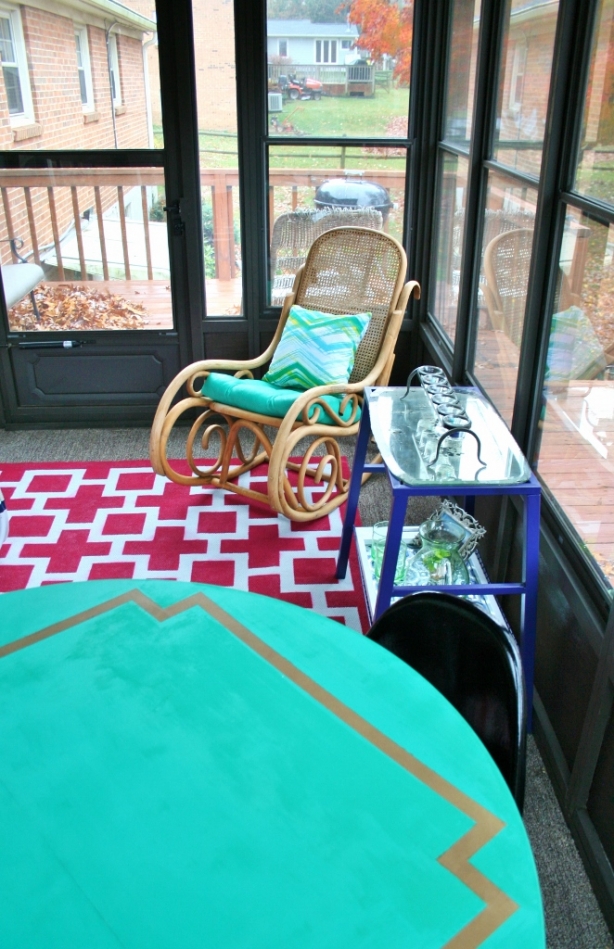 So there it is – a finished (for now) sun room that I can't wait to enjoy in the spring! For now I am gazing out the window at its bright and happy beauty! What's your favorite project of the room?