Oh no! That holiday party has just snuck up on you or you forgot a little gift! Or wait – you're supposed to give teachers a gift?! Or how about your hairdresser or the post person or another oh so important person in your life. Enter: a beautiful, living gift that you can make in bulk and hey – if you don't give them all away you will be happy to spread them throughout your home – the gilded succulent gifts!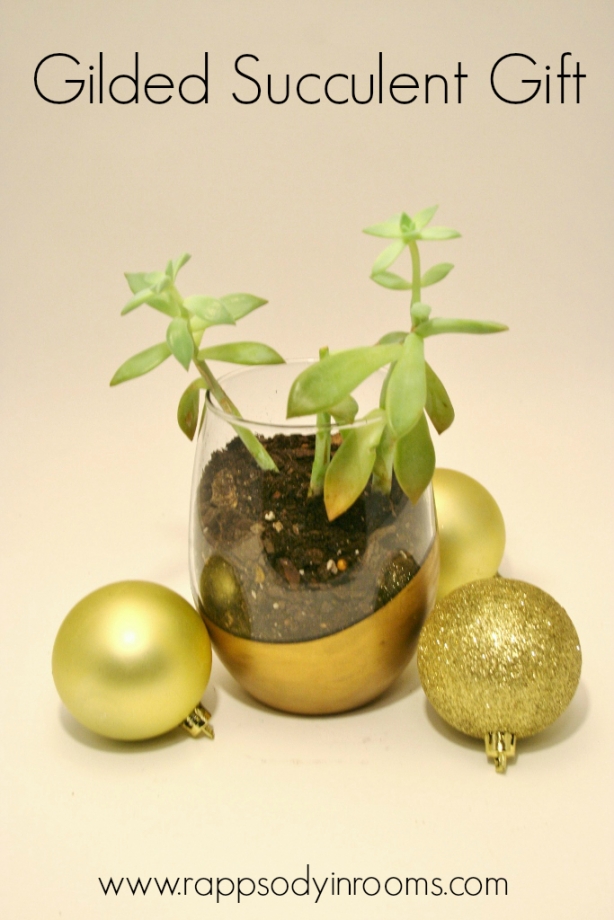 Yes, I'm going a little crazy over here and recommending you give something alive as a gift. But hey, it's not like a goldfish, right?! The great thing about this gift is that it is incredibly affordable and able to be made in bulk ahead of time.
It starts with this $1 glass from the Dollar Tree and this $0.50 sale succulent from Lowe's. Put them together and it's already beautiful – add some gold and we'll all go gaga together.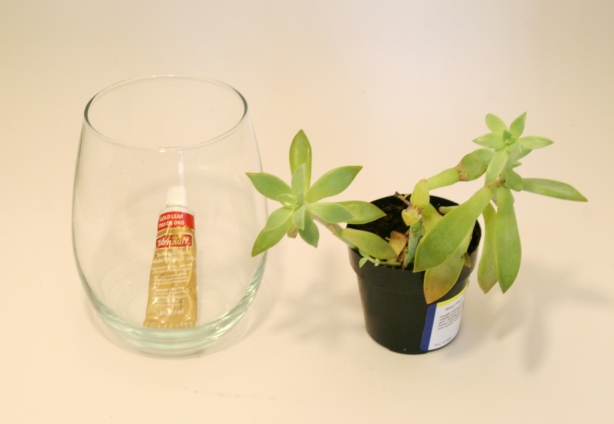 Before I started assembling the planter, I decided to gild up the glass. I taped out a section of the glass using painter's tape and then literally rub 'n buffed the bottom portion with my finger.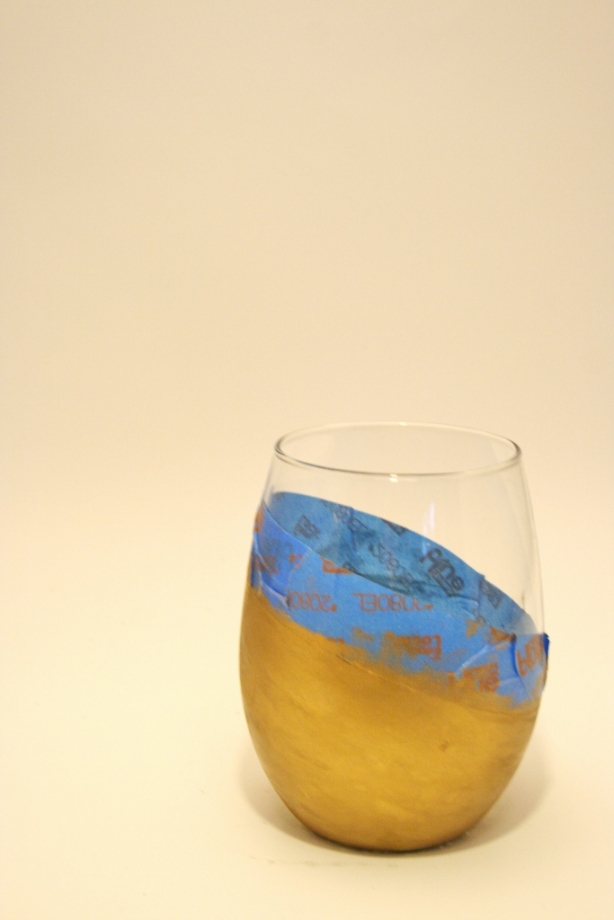 Warning: it's not a perfect look. If you are going for perfect and for speed, grab your spray paint. However, I really like the slightly imperfect gold look. It looked a little more antiqued to me.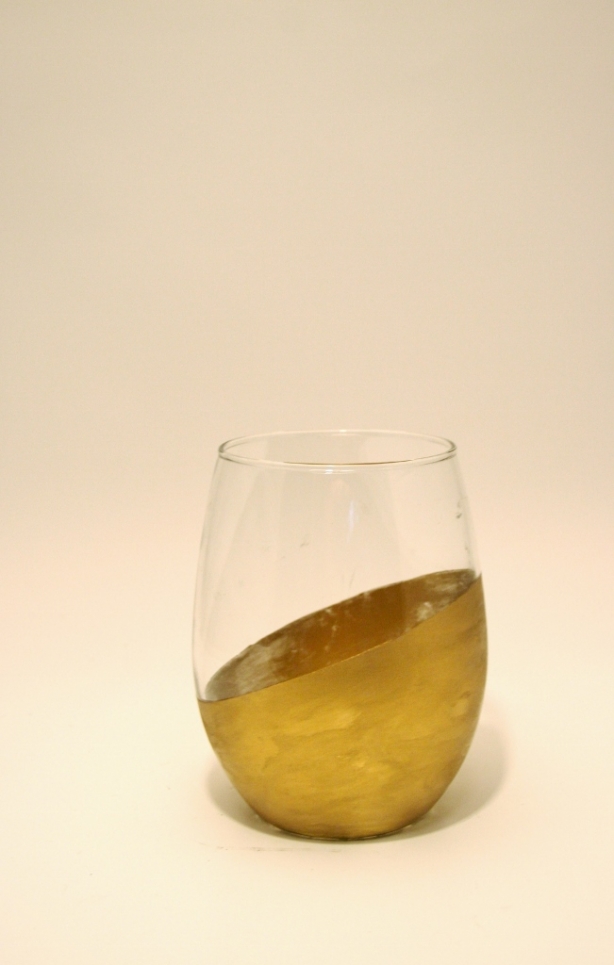 After that was dry I scooped in some dirt and then planted my little succulent. That's it!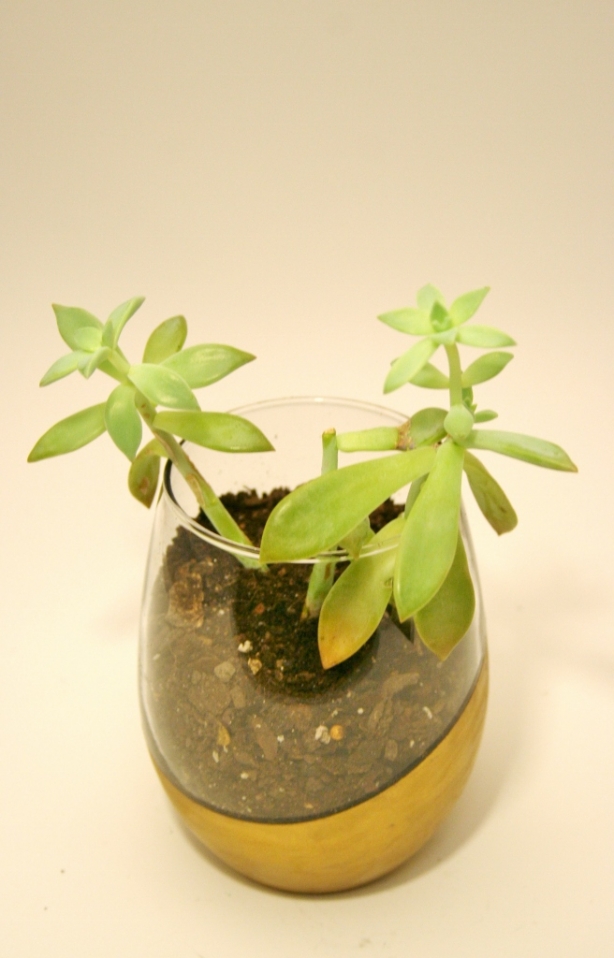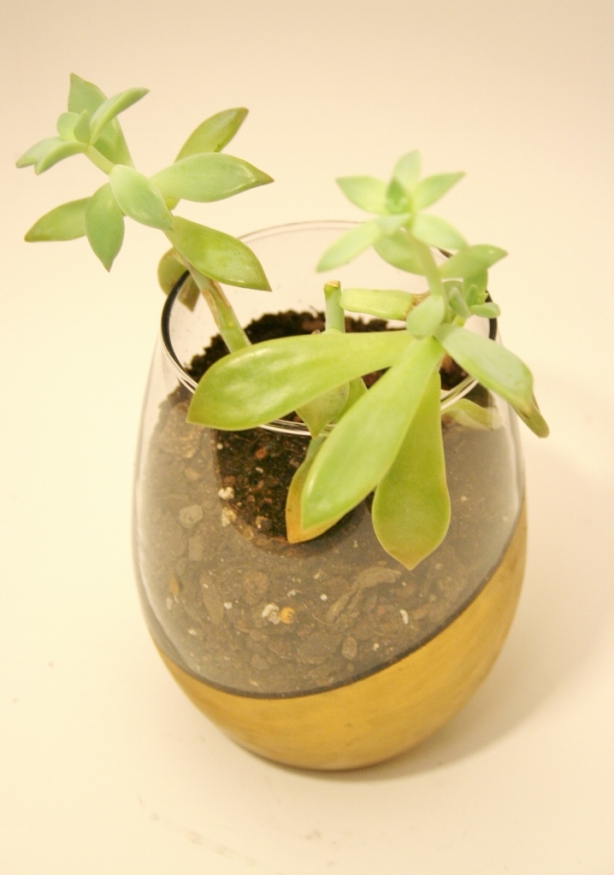 Isn't she a darling? I'm in love. I wonder what lovely person in my life will get to keep her? We shall see.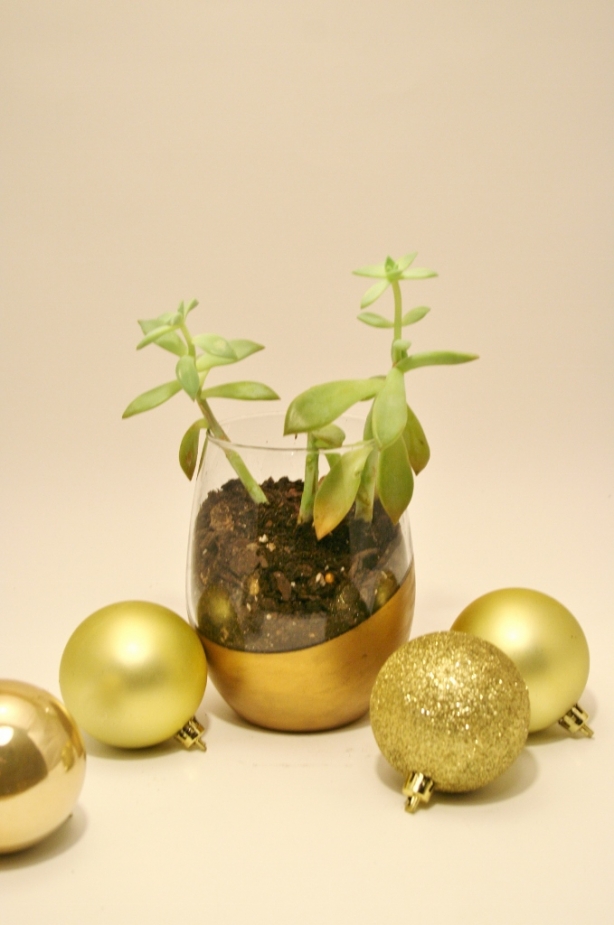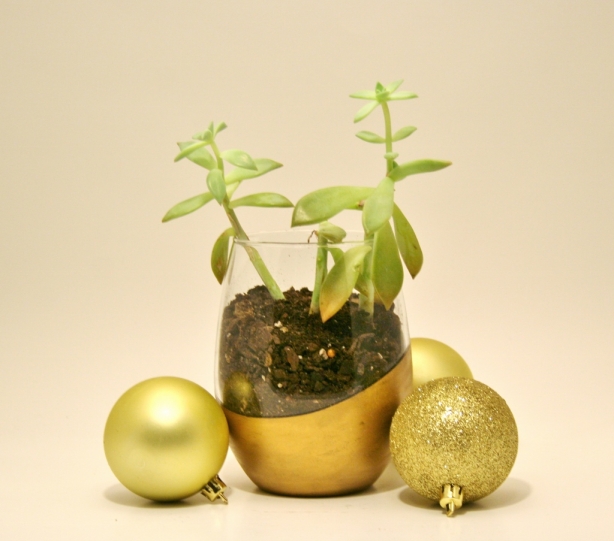 Do you store gifts in case you ever find yourself in need at the last minute? I'd love to hear your ideas!
Sharing this post here: