There's nothing better to cure the winter blues than a hot bowl of chili. However, for us vegetarians we have to be a little bit more creative when it comes to chili. Thankfully I have found the BEST chili out there – it's actually sweet potato chili that I adapted from this recipe.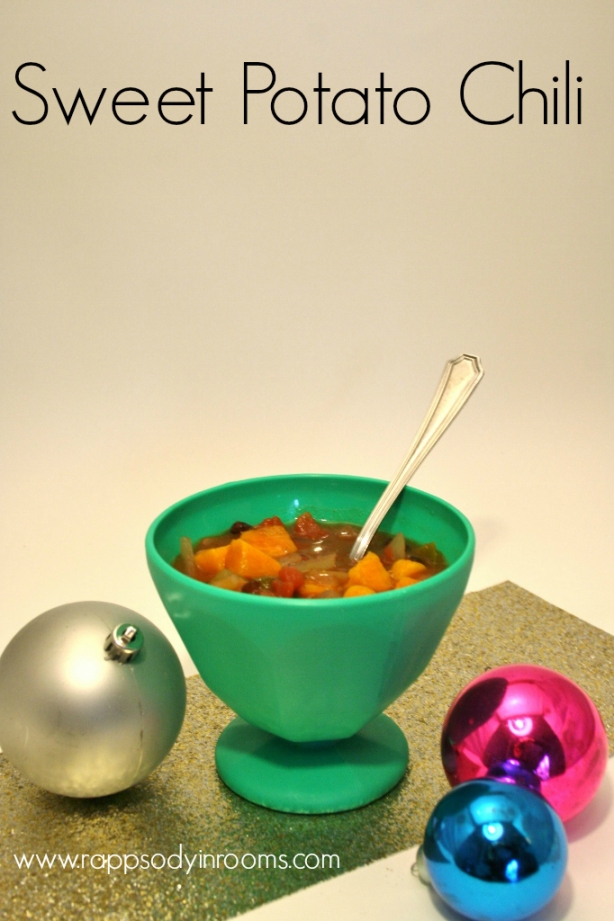 Ingredients
1 large chopped  sweet onion
6 – 8 small/medium sweet potatoes – peeled and cubed
1 large diced zucchini
1 can of black beans (drained and rinsed)
28 oz. can of diced tomatoes
2 – 3 cloves of minced garlic
1 T of chili powder
1 T cumin
1 t salt
3 packets of concentrated vegetable broth
Water
Directions
Combine all ingredients in a crock pot. Fill up crock pot with water. Cook on high until sweet potatoes are tender (usually 4ish hours). Use more of the spices to flavor to taste.
I love to make this during the holidays – especially when company is coming. It's always hot and ready and non-vegetarians will eat this up in a heart beat! It also makes a ton so you have leftovers for days (that's my favorite kind of meal)!