Move over Katy Perry, Megan Rapp went to Vegas. But this is an altogether different Vegas story – one that I am willing to share all over the intra-webs. For this girl what happens in Vegas doesn't stay in Vegas. I'm bringing it all out here. I'm bringing it to you because it is beautiful, inspiring, and just fun!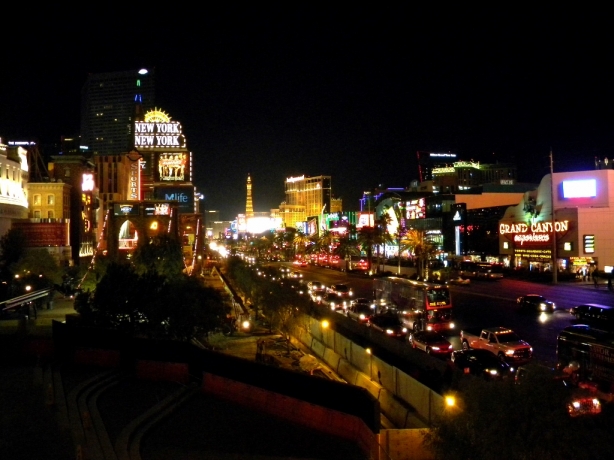 Let's back up a little. A couple of months ago Eric's work asked him to go to Vegas to do work at their company headquarters for a few days. I heard that and saw a great opportunity for me to tag along ! As non-gamblers and non-drinkers, Vegas was never on the top of our travel list, but we always thought it would be fun to visit. The stars aligned and we were able to combine a little business and pleasure trip (except there was no business for me – except for the business of having fun!).
So what did these non-gamblers do in Vegas? We walked a lot and looked at everything. It was a strip of eye candy in the biggest and most outlandish way. I loved taking it all in. Add in the Christmas décor and it was heavenly.
Walking around outside was literally night and day. Vegas has a very different look during the day compared to its fluorescent nights (my preference) but both were stunning in their own ways.
Here was the strip on a gloriously warm and clear December day.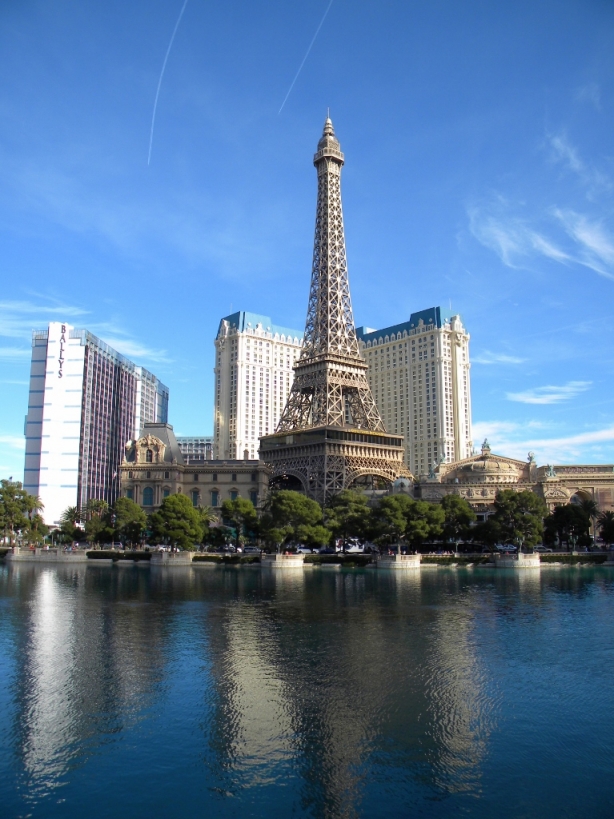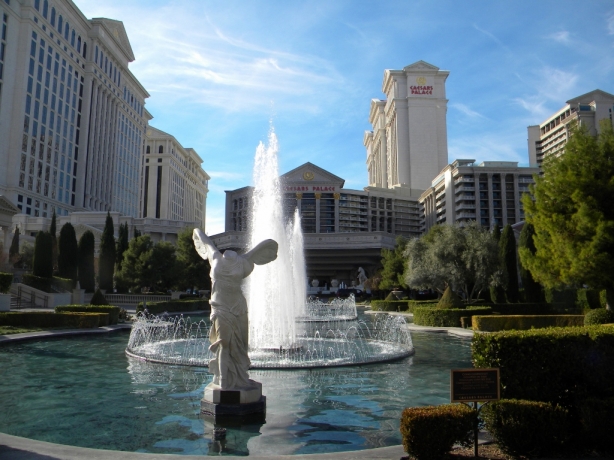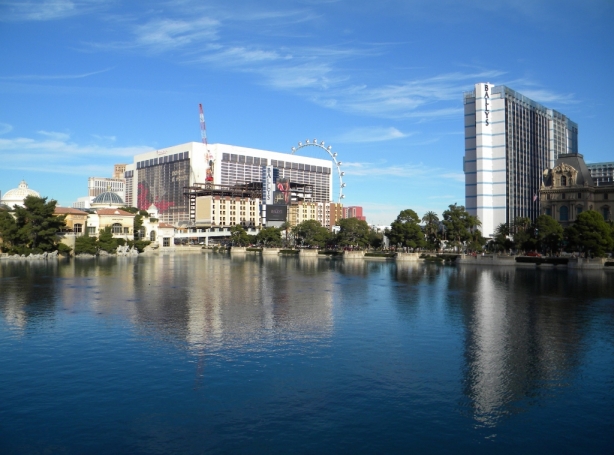 Now here it was at night with its lights shining at their best.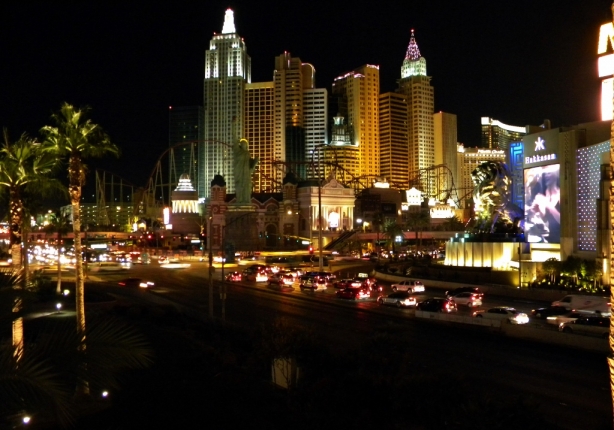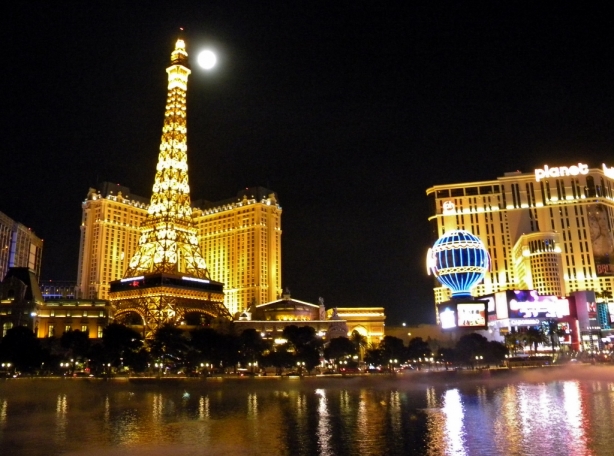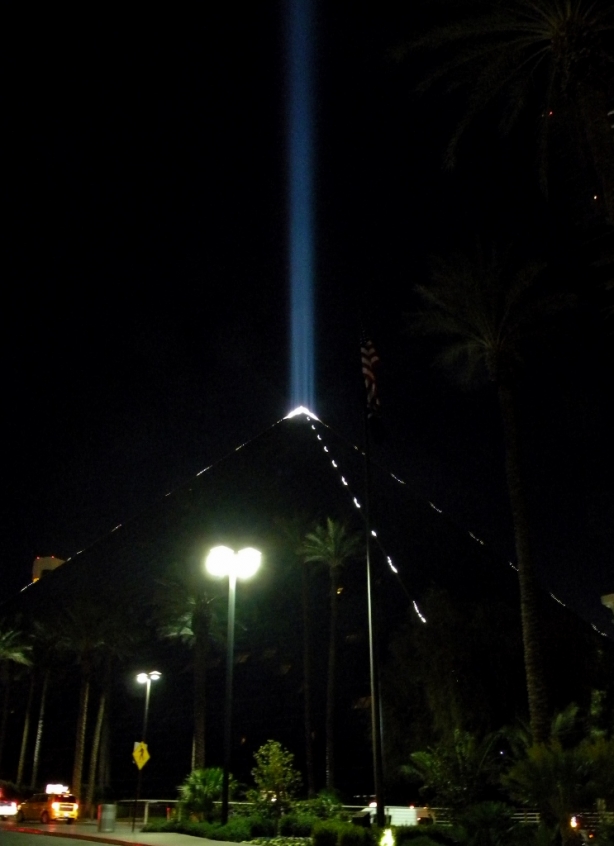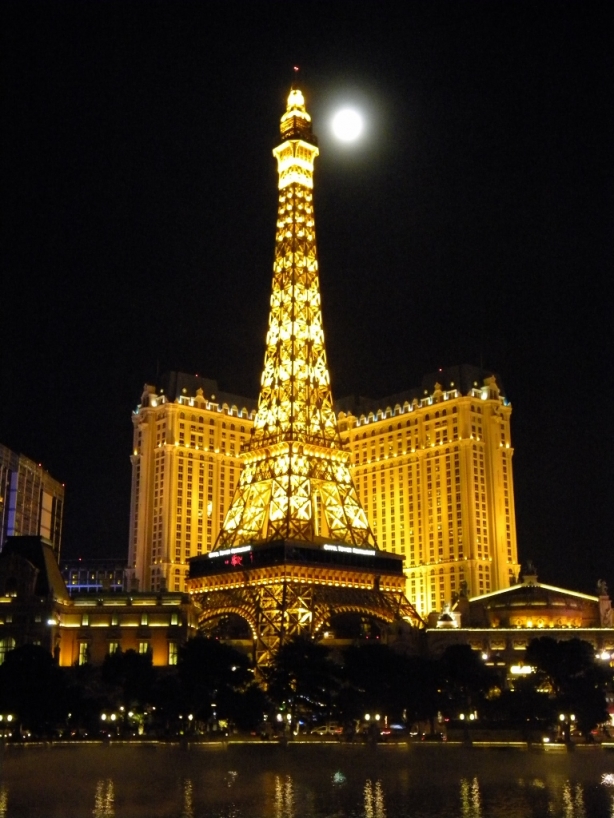 As a grand finale on our last night we treated ourselves to the famous Bellagio light show that was made even better with it being choreographed to a Christmas song!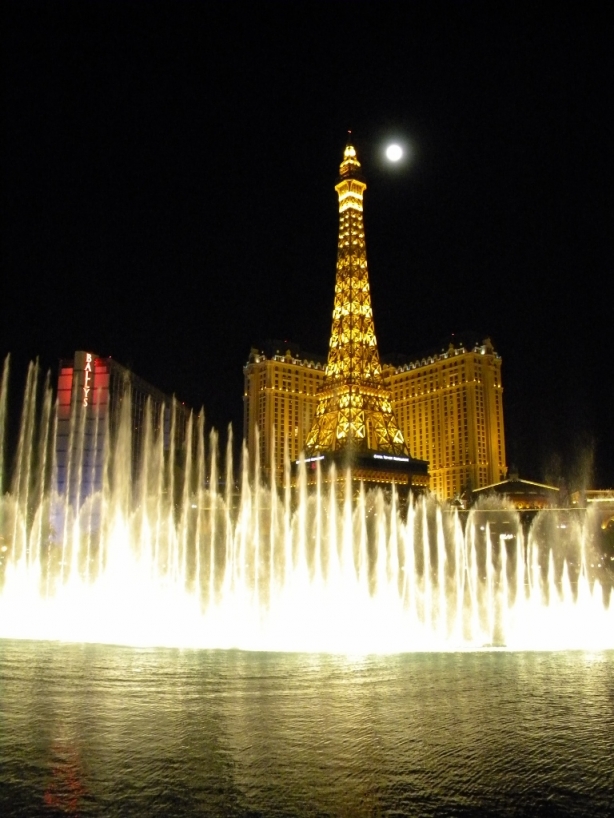 Although Vegas is renowned for its grandiose exteriors, the interiors of these hotels definitely held their own – especially with the added Christmas decorations. I don't think I could tolerate Vegas except at Christmas now that I have been at this time. It seemed to just add extra glitz, glam, and sparkle everywhere – and you know that this girl ohhhed and ahhed over that like crazy.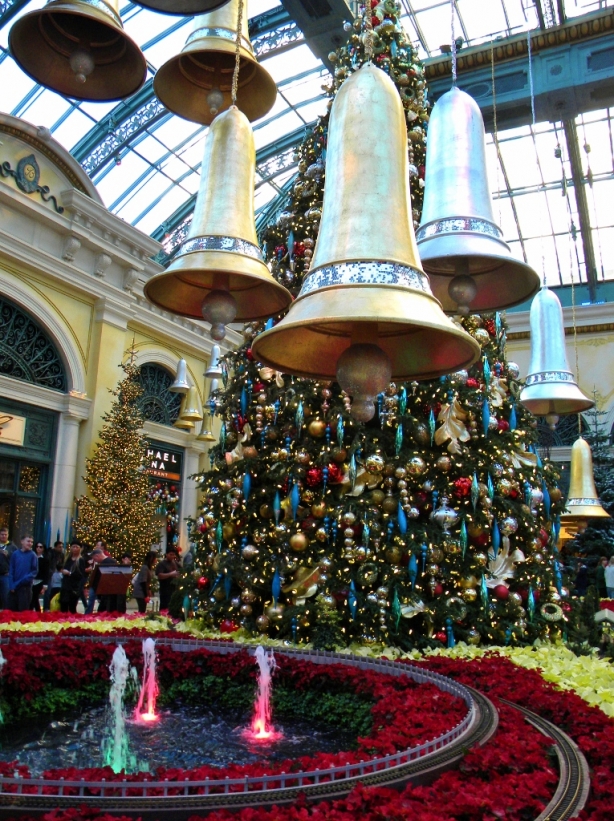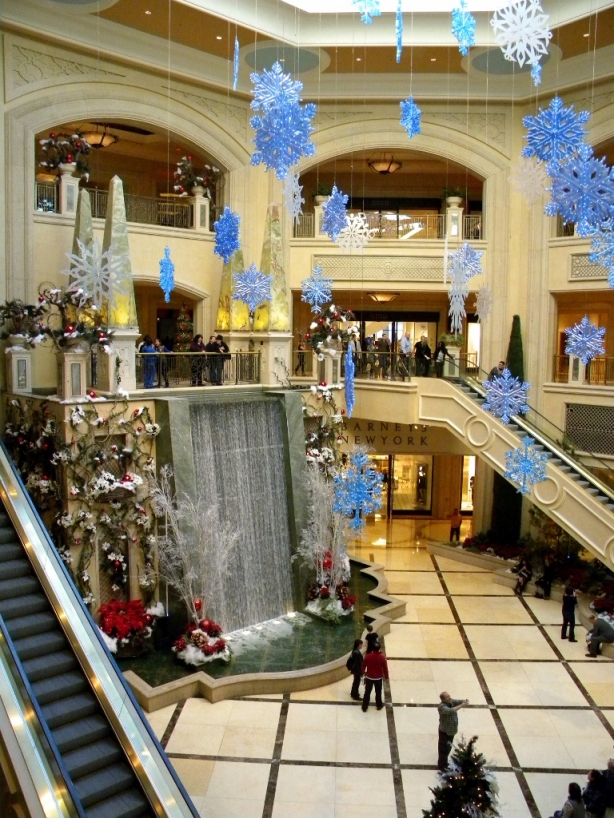 Looking past the seasonal decorations, I couldn't help but admire the incredible architecture and design of the buildings. Oh the ceilings (that looked like the sky) and their adornments. The ceilings!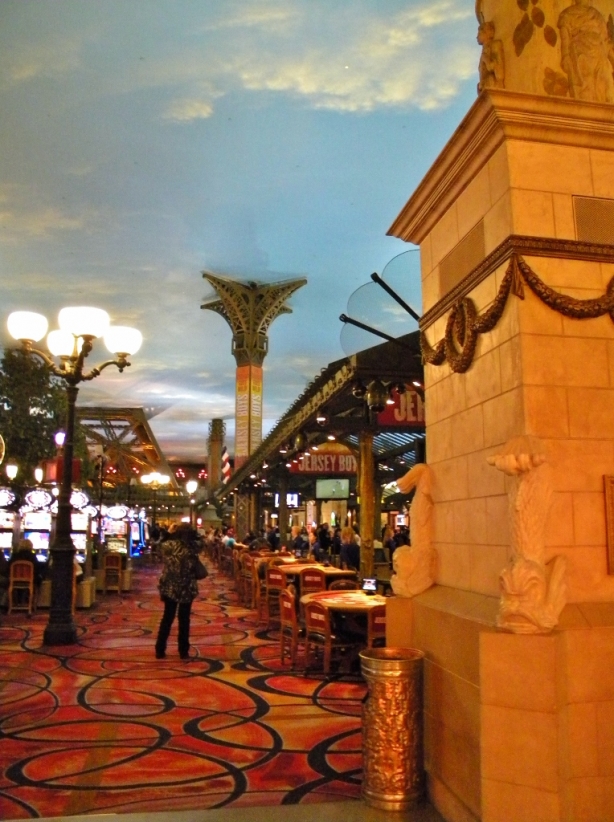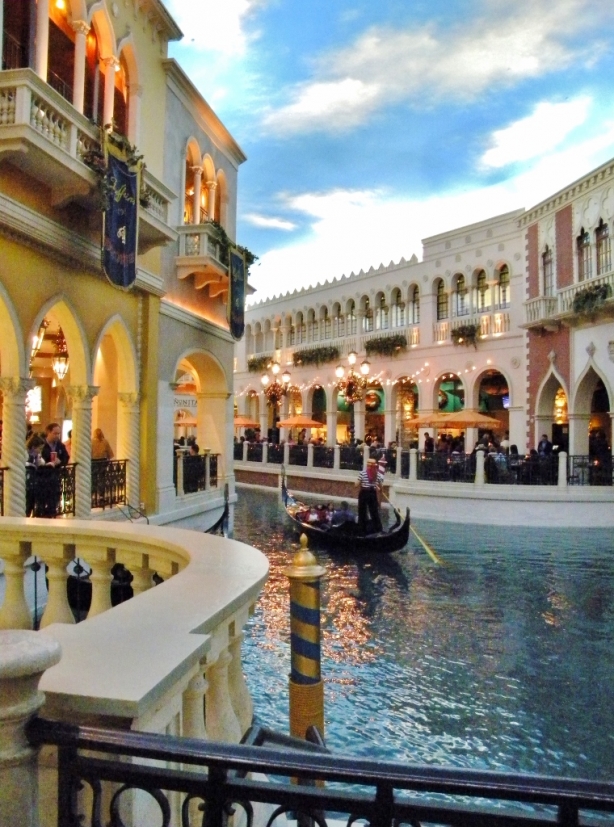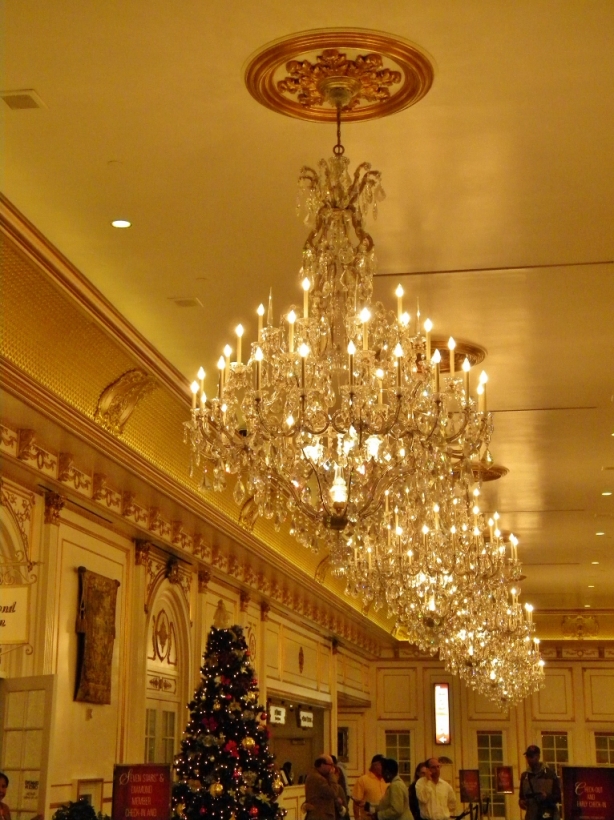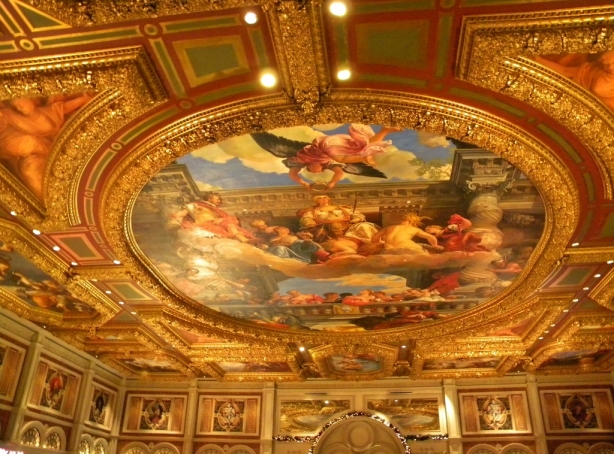 This ceiling was by far my favorite. It was made of glass sculptures, and I could have stared at it for hours!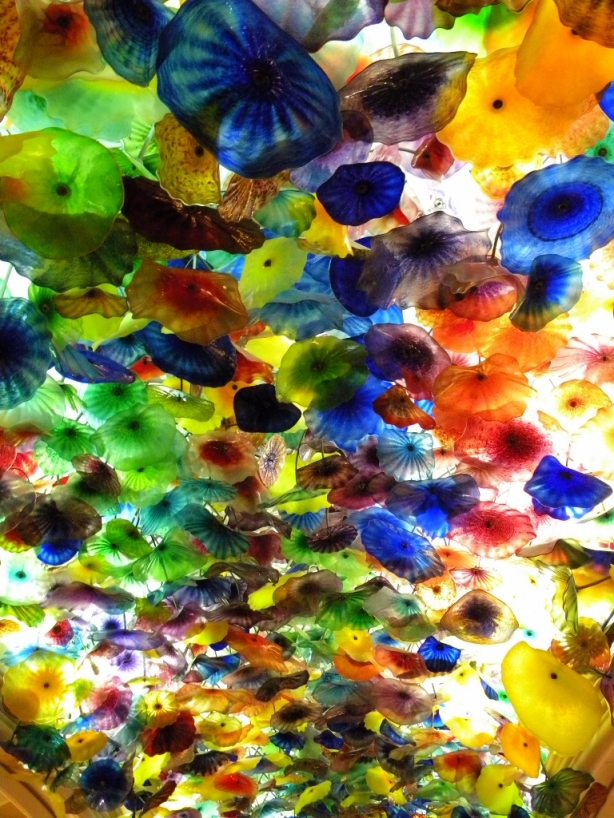 Plus the themes of the hotel were over-the-top and just so much fun to experience!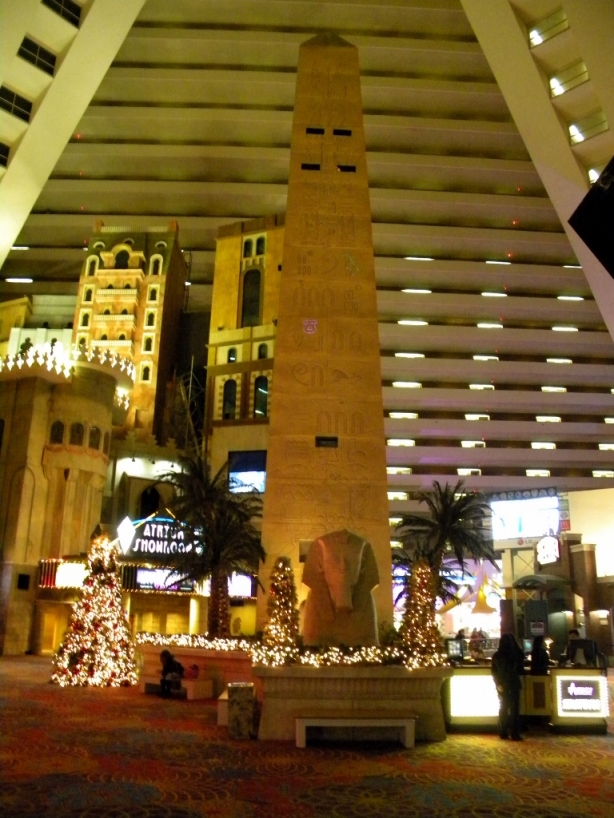 That was our whirlwind trip to Vegas full of walking (and walking and walking – in my fashionable boots no less 'cause  apparently I'm that girl and it's a fashion parade on those sidewalks) and craning my neck to take it all in! How about you – ever been to Vegas and care to tell me about it?