Have you ever used Annie Sloan chalk paint before? I hadn't but I'd heard quite a bit about it. Honestly, I was a little scared of it. Although it boasts to be the easiest paint ever, I was skeptical. It seemed like this special paint that must have a special technique. Well I am here to bust that myth for you. It really is  a simple paint. It's best for painting items (think furniture, cabinets) and it has no prep work. Yes, did you hear me? No prep work! Best. words. ever. Sold.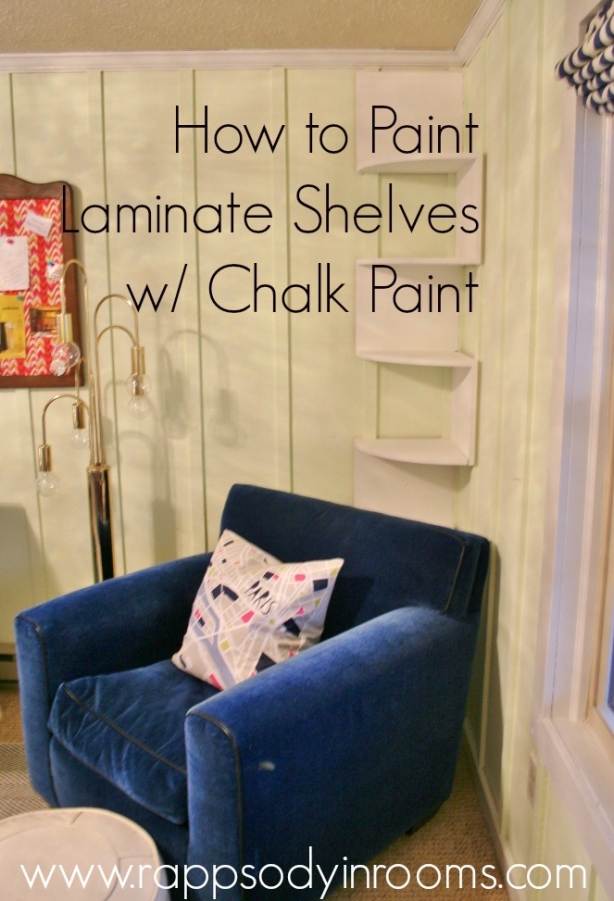 I had the perfect opportunity to use chalk paint because I got a little too excited about a new to me shelving unit for the Mego Cave.
Here is what the Mego Cave was looking like. Beautiful, but that corner in the back left needed something – shelving something. It was actually on my 2013 goal list all last year.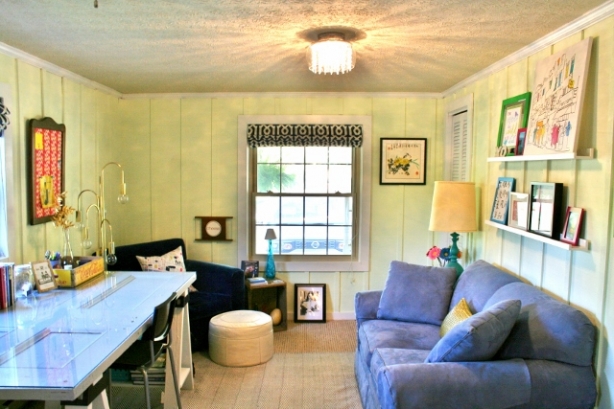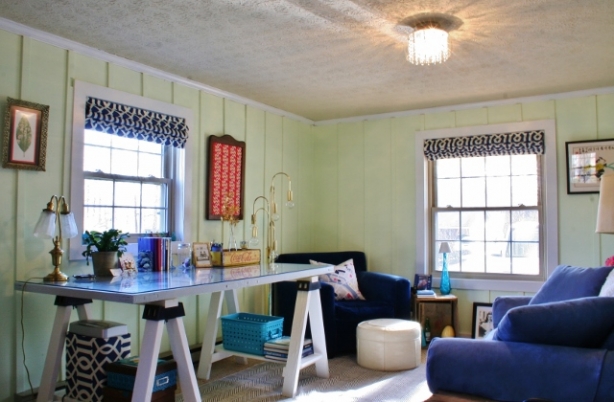 I had an idea of wanting two L-shaped shelves in the corner. I even bought brackets – just never the wood. Then, my wonderful friend was getting rid of a shelving unit I had secretly been admiring in her house for ever. She took it down recently and mentioned she was going to get rid of it. So home it came with me! Thank you friend; you're the best and you know who you are.
I was so giddy to get the shelving up that I didn't think about the color – which ended up being not good (at least in my room).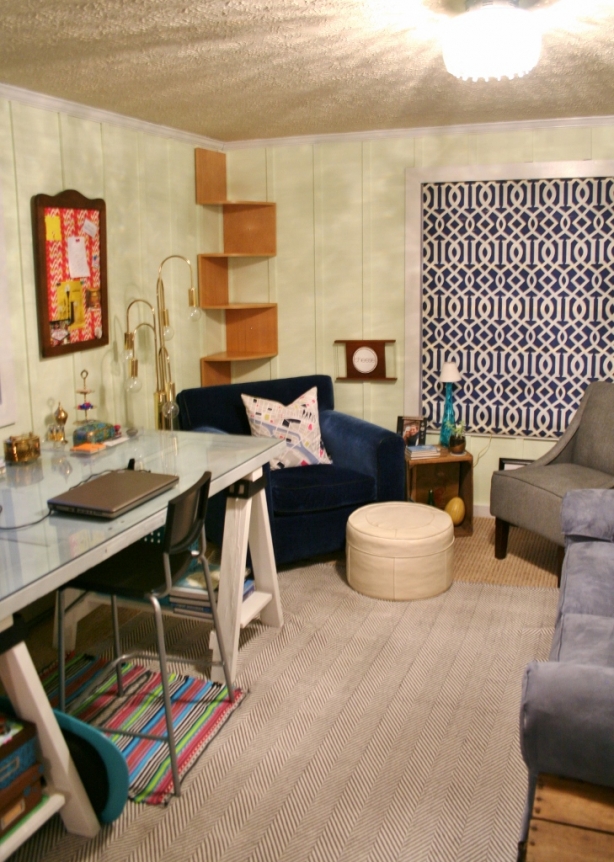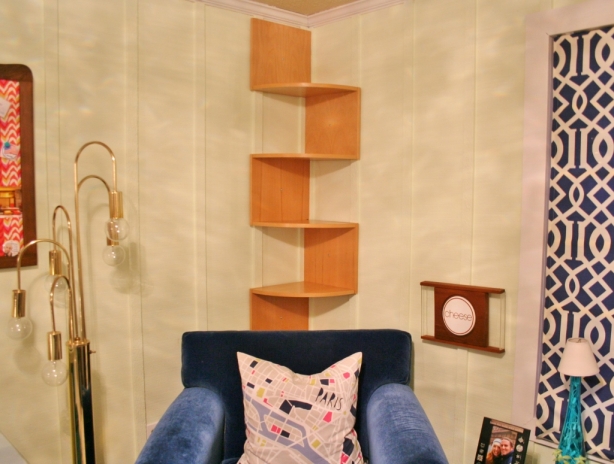 Not good at all you light wood laminate. But let me tell you, that sucker was a bear to hang. It felt like it was going to fall to pieces while holding it – plus it would be impossible to line up the screw holes again. So painting it on the wall it was.
Enter Annie Sloan chalk paint in Pure White (I picked it up downtown when shopping with Paula).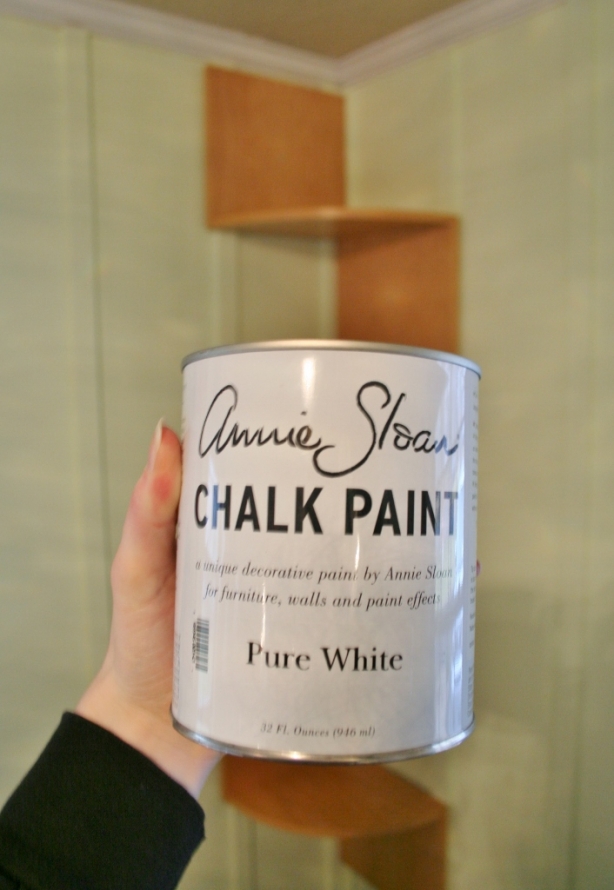 I wanted the easiest option possible because I was already annoyed I hadn't thought about painting it before it was screwed to the wall. That would have been too easy.
Except hold-up – this was easy too. All I did to prep was slap down a few pieces of painters tape.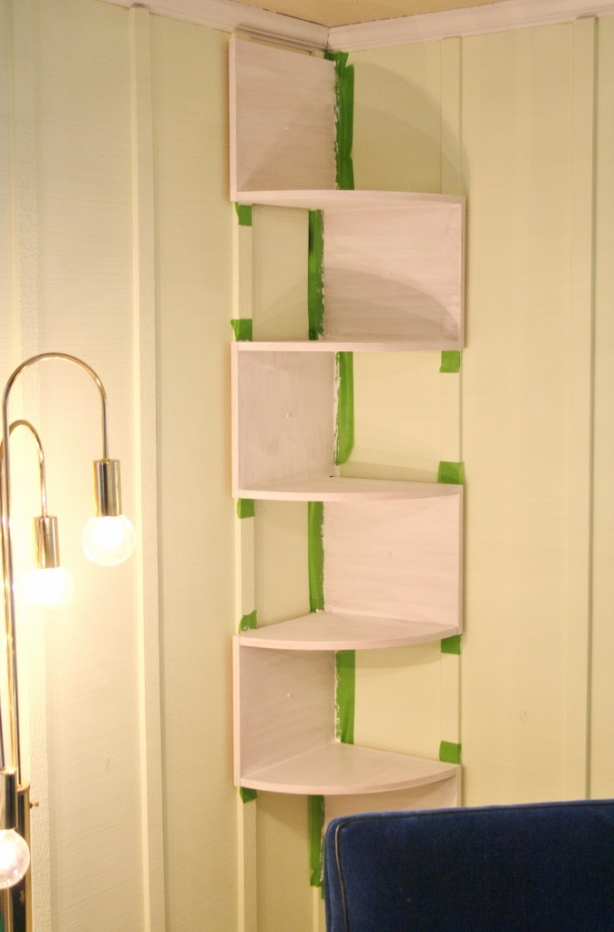 I was told that this paint goes a long way and doesn't need many coats – except in white since there is no color pigment. Boy was that right. Coat one (put on with just a regular brush) was very streaky.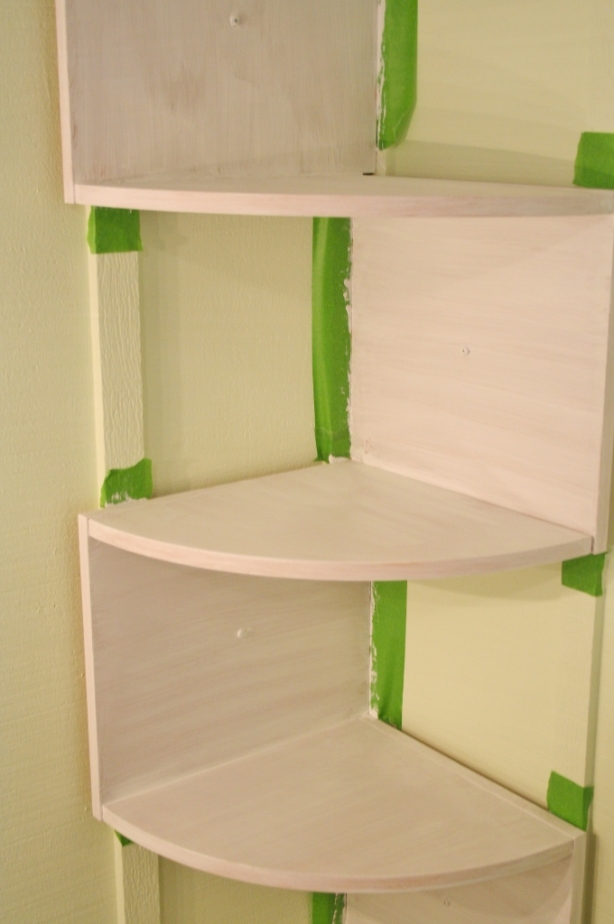 Coat two was even a little streaky so I did 3 coats. I wasn't expecting that. Even still, it was so easy to do. Each coat took about 30 minutes (less than I was anticipating) so I didn't really mind one bit.
To finish painting with chalk paint, most of the time you put a wax over it. Except I didn't want to pay for the wax. So I didn't. The paint still cures fine – it is all a matter of opinion with the finish. Not waxing gives it a chalky feel (gasp!). Normally, I wouldn't like that, but on a shelf no one is going to touch, it wasn't a problem with me. Also, the matte finish went perfectly with the matte wall. I liked that it didn't have competing finishes.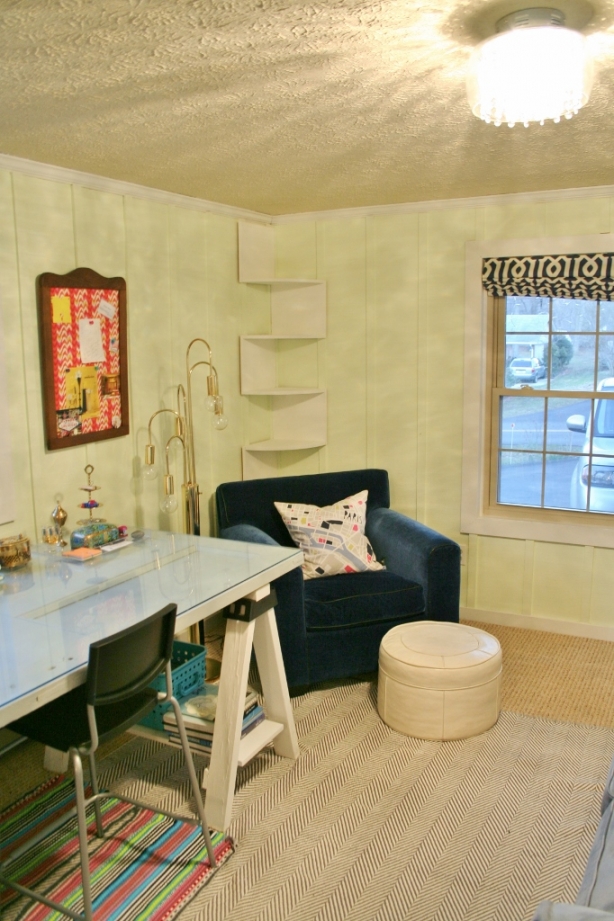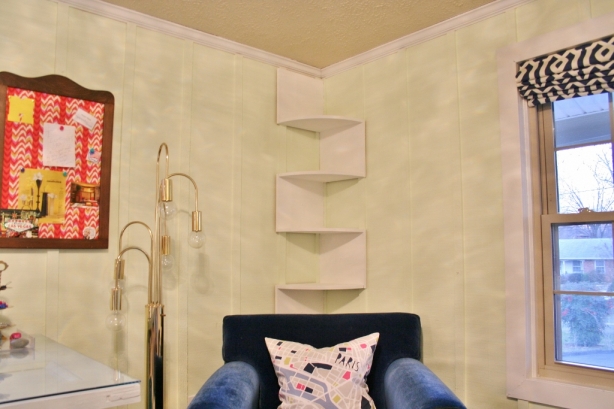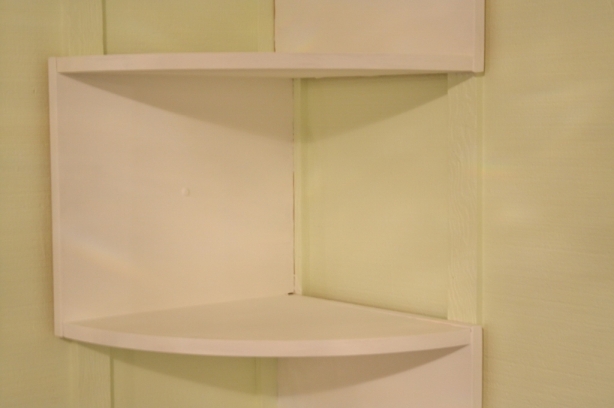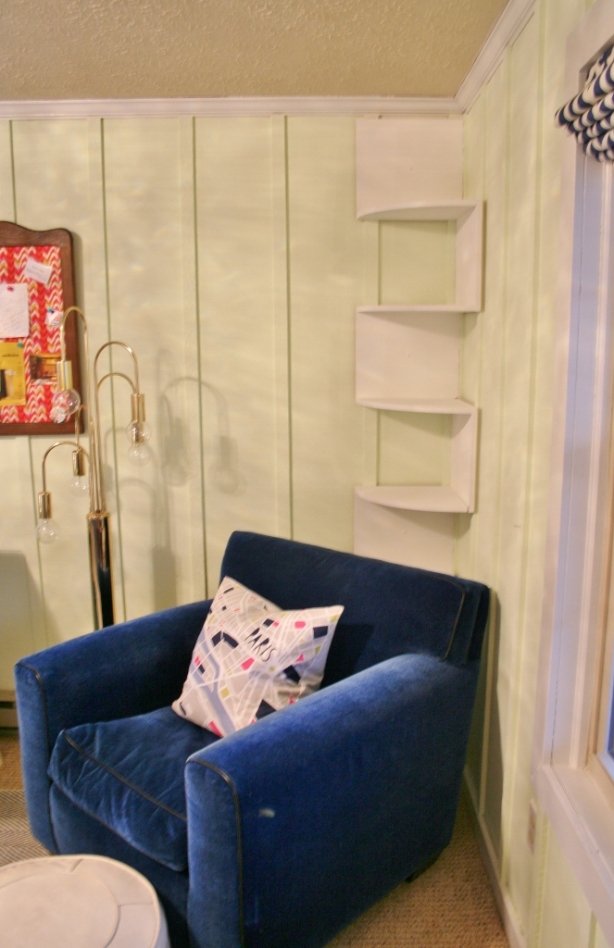 Overall, I am very pleased with the chalk paint. It is very expensive to buy a quart ($40) but it does last a long time so I will get many more projects out of it.
So don't be scared by this paint that seems different and special – it's easy!
Oh yes, those shelves won't be blank forever! I wanted to give you the scoop on painting with the chalk paint. Up next will be the skinny on styling them. Hurray!
I was not endorsed by Annie Sloan chalk paint in any way. I just wanted to give it a try!
Sharing this post here: