How do you feel about styling? Do you find it laborious or a fun treat? I fall right in the middle of it. I love styling but sometimes it can wear on me when I'm shifting around items for the 2,347th time. I think to myself, "Why can't I just get this?!" But then I keep going.
I really think that is the trick in styling – keep playing until your eye says rest.
I also think it is helpful to have a small arsenal of items to pull from. I pull from places around the house and our storage before hitting up a store. I only like to buy something for styling when I have played around with what I have and see a hole. Then I know the shape/style/height of a specific item I need instead of just adding to the hoard of pretty items.
So that is where I began in my styling endeavor of my favorite newly white (thanks not-scary-anymore chalk paint) geometric shelves.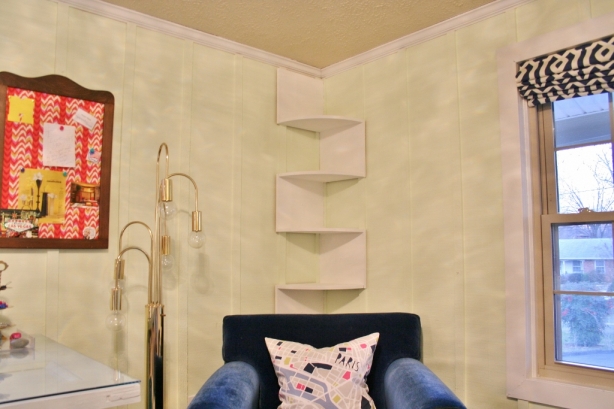 Lots of corners provides a little more of a challenge than regular straight shelves. I decided to really play up the geometric lines by making some shelves a little off kilter themselves.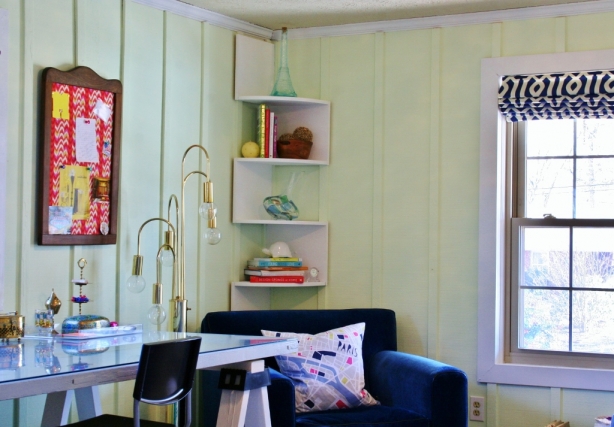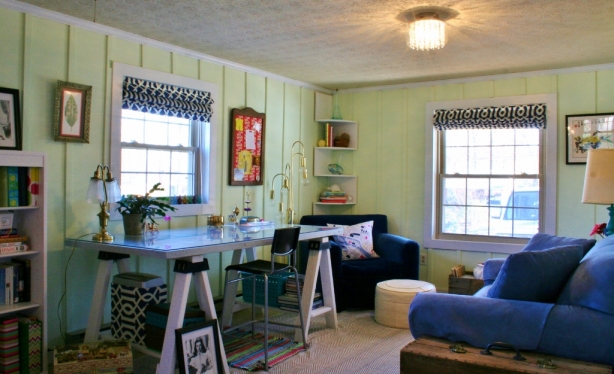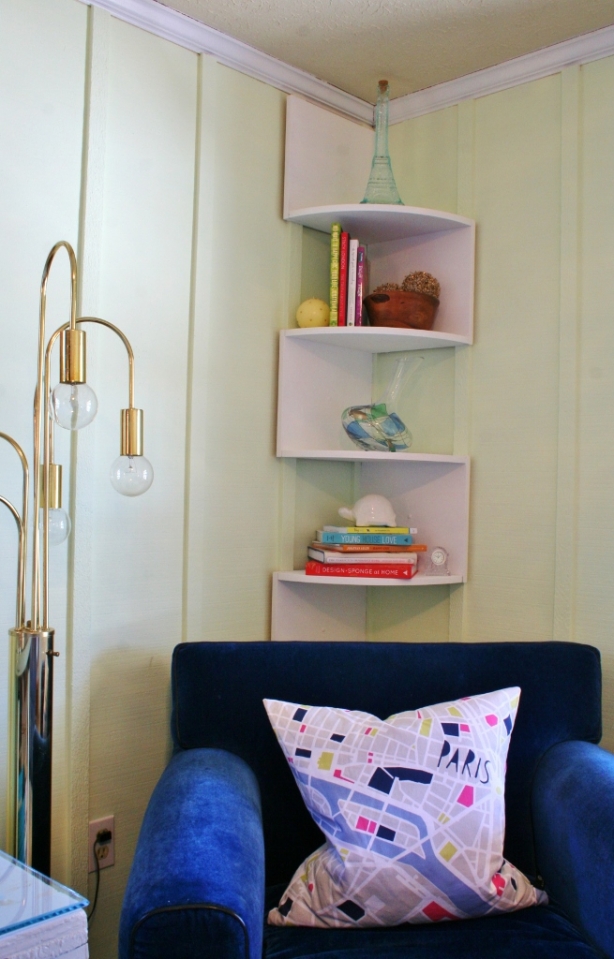 Buh-bye books all lined up. It's time to make you all squirrely. That's probably the thing I like most about this styling. It seems a little bit unpredictable and fun – at least to me.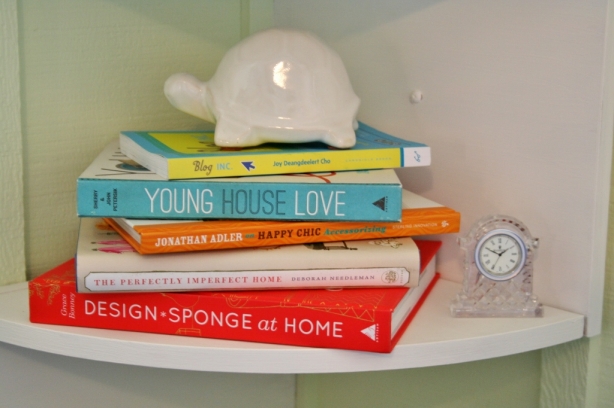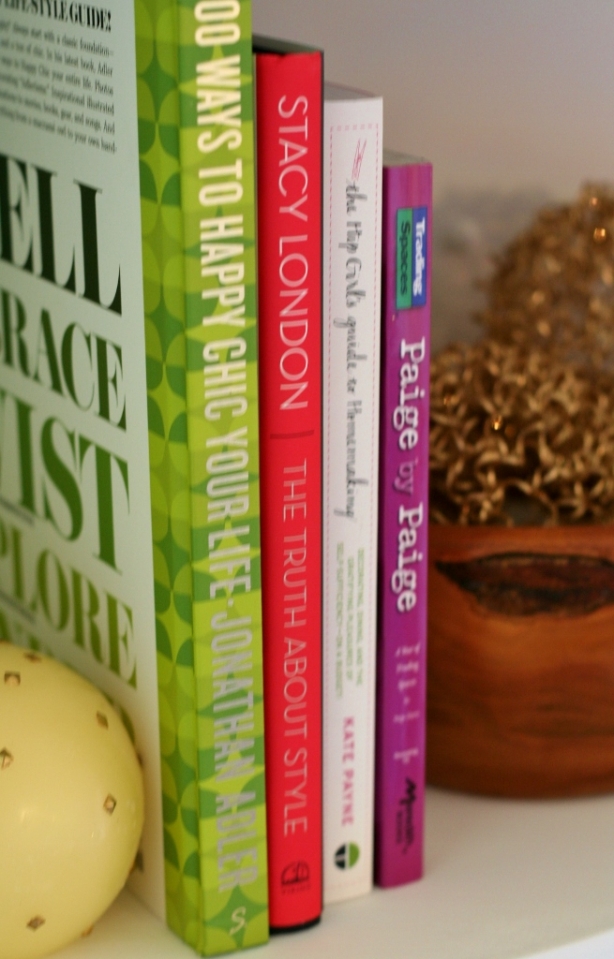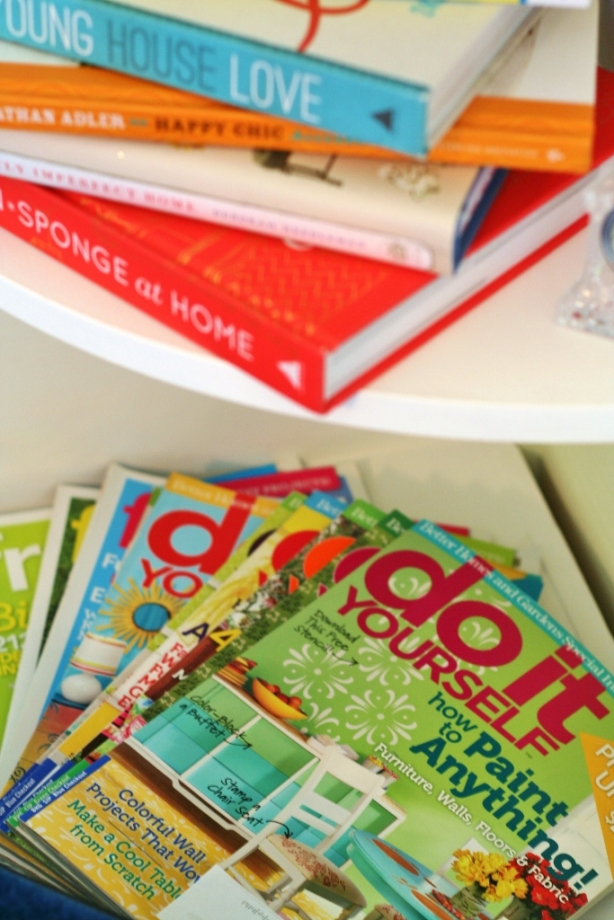 I also tried to give the styling some breathing room. If you notice only every other shelf is packed to the max. I didn't want it to be overloaded. I'm all about trying to make our house more minimalist – in the way I can (which for me isn't the definition of minimalist but is more like just clearing out and leaving white spaces).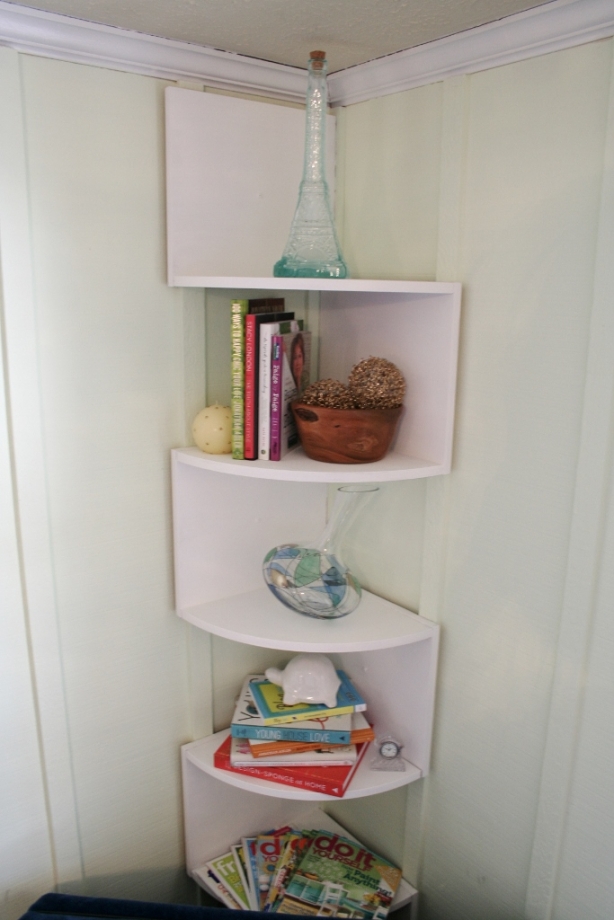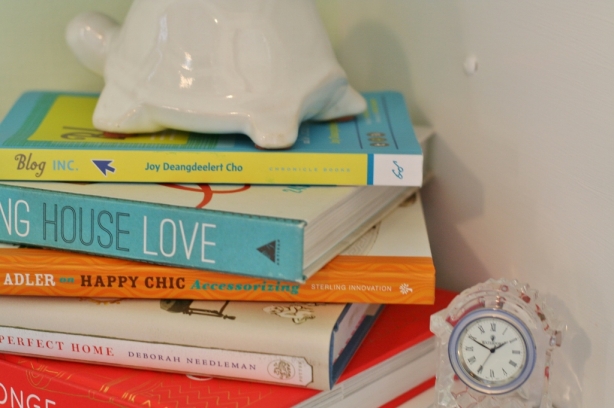 So there it is folks, my unconventional styling. Is it still tame to you? Or is it more about of the box to you? Do you try to shake things up in the styling department?
Here are some other fun posts as I try my hand at styling different surfaces:
Sharing this post here: