Your work space.  You spend most of your days there, you sometimes eat there, you talk on the phone there…and the list goes on. It is a place that has to work so hard for you to allow you to do your best.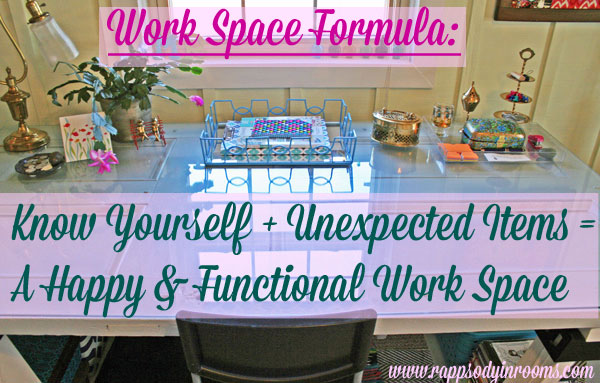 So when I think of an ideal work place these words come to mind:
Beautiful
Inspiring
Organized
Functional
When I looked at my work space, I wasn't seeing those words. There was some clutter and a hodge podge to it that wasn't inspiring to me. Instead of sitting down wanting to work, I just wanted to get up and change it. So one day I did.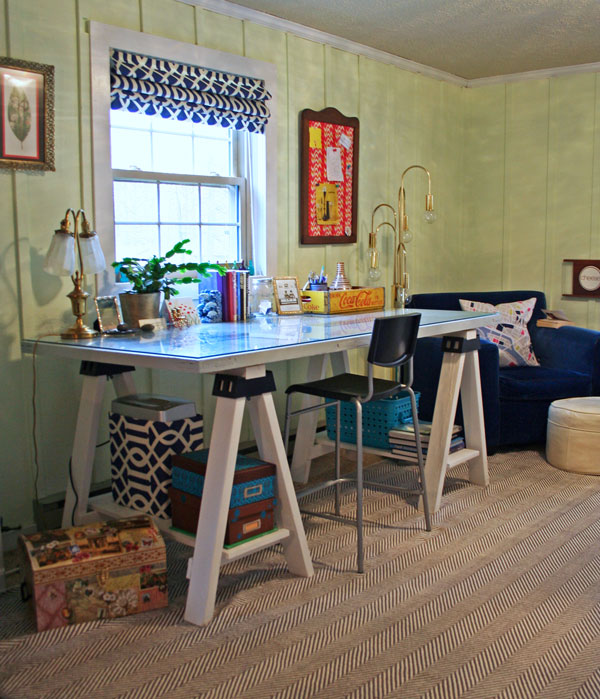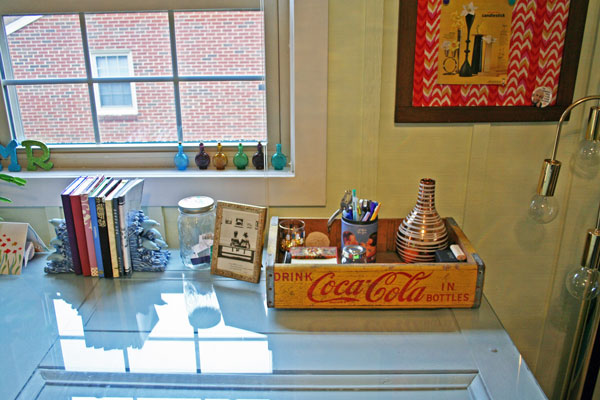 I wanted beautiful items to store my office supplies. I wanted to find new uses for old things. I wanted some glitz and glam. These things inspire me.
I first began with a thrifted acrylic frame I found in great shape for under $2.I took out the backing and flipped it for a tray.

Then I layered in my beautiful items to hold my office supplies.

I found the brass tiered stand at Goodwill.

The green and gold container was found at a yard sale. It hides my writing utensils clutter free! I also found the Moroccan brass dish at a yard sale.


The geometric cup was a thrift store find too.

I layered in a few beautiful and necessary items in there too, like a mini pink stapler, a pen sporting my college's name, a quote, and a special heart rock my mom gave to me.

I also found an adorable brass cage with a hinged top that is perfect for business cards.


Next up was a HomeGoods tray with a mirrored bottom that I instantly fell in love with. I knew this would be a great place to store my files that I use frequently or items that I need to act on quickly. I know myself – out of sight, out of mind, so I needed an open storage so my to-do items can stare at me until I do them.



I've been using it a few weeks now and this system really is working for me.
How do you organize your work space so you're working smarter, not harder?
Sharing This Here: