I never thought I would say this, but I actually think the more you clean, the more you actually want to clean. It is addicting to look at the immediate results of your hard work. You see the sparkling surfaces, smell the freshly scented air, and your whole life starts to look a little crisper and clearer. So I want to keep that feeling going by adding more cleanliness and purity to my life.
So when I went to sleep the other day and took a deep contented breath, I was more than a little grossed out my a not-so-fresh hitting my nose. You're welcome for that overshare.
Feeling empowered and invigorating by all the new cleaning products and tips I have been trying this spring, I took that momentum and used it to tackle my pillows. So on an oddly snowy Sunday this past weekend, my feather pillows got a bath in the washer.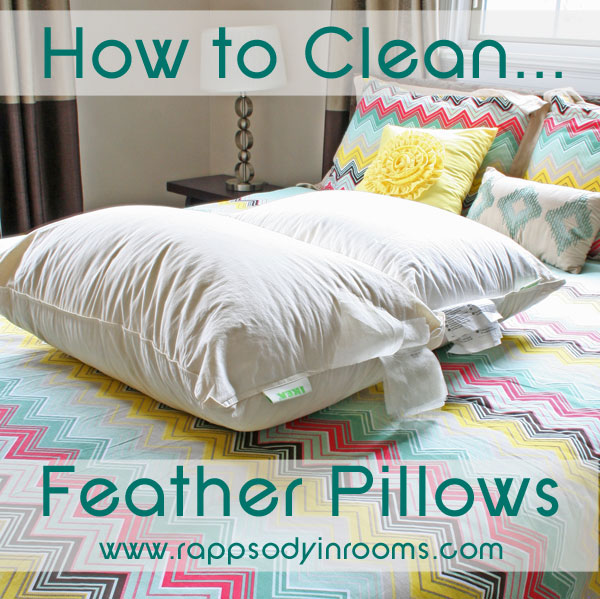 How to Clean Feather Pillows
1. Grab your feather pillows – whether sleeping or inserts. We are just talking feather pillows now because cotton and other fills are different to clean.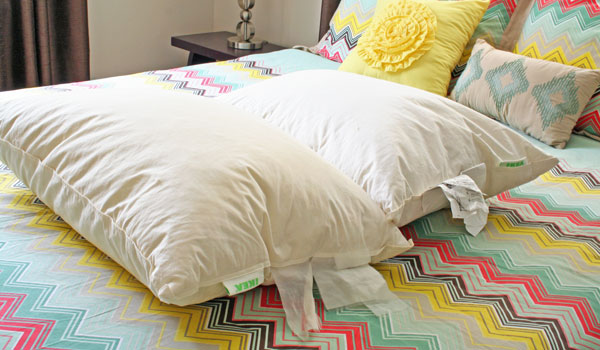 2. Wash two pillows at a time to balance the washer. Make sure to use the hand wash or delicate setting. I also recommend using my no-grate laundry detergent to give a nice fresh scent.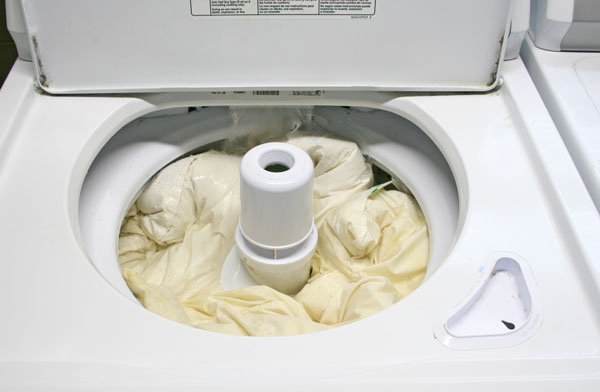 3. After the wash cycle toss them into the dryer on your hottest setting with a tennis ball, clean tennis shoes, or dryer hedge hogs (affiliate link) like me! In the beginning I liked to fluff them every 15 minutes and just make sure they were doing okay.


Tip: These will take a long time to dry. For a more eco-friendly approach give them a short cycle in the dryer to allow them to fluff (it is essential to break up the clumps of wet feathers). Then, put them outside in a porch or covered area on a really hot day to lessen dryer time. These take a long time to dry – start them at the beginning of the day!
I was really curious on how these pillows would turn out. For some reason I was dubious if this would work. I am thrilled with how clean, fresh, and fluffy these came out of the dryer. So fluffy. I actually have a Despicable Me unicorn moment ("It's so FLUFFY!!")

Now I can breath deep before I go to bed and not be kind of grossed out by my interesting smelling pillows. Don't worry guests, your pillows are freshly laundered as well. 🙂
PS – Don't forget to set those DVRs local Lynchburg and Roanoke residents! I'm on WSLS Channel 10 at noon today on Daytime Blue Ridge. Spoiler: we're talking more cleaning!