I'm back today with a fun guest post over at Teal & Lime. This month I did a test comparing acrylic paint versus craft paint.
As part of the test I painted three mediums:
I showed you how I painted the canvases earlier this week.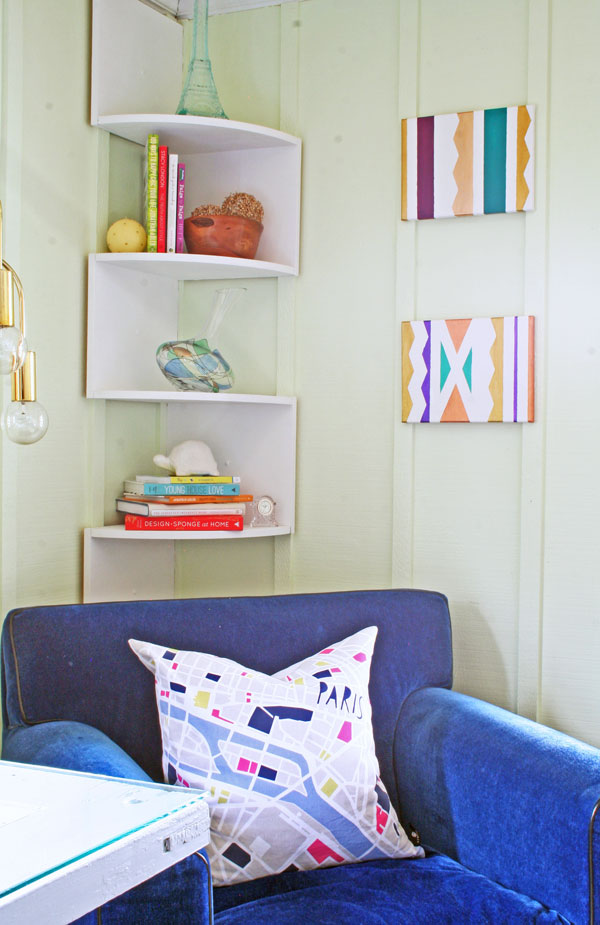 Today I want to share more details on how I performed the card stock and wood tests.
Painting Wooden Whales
For the wood I chose these adorable wooden whales.
Then I used a blue metallic blue paint in both acrylic and craft paint.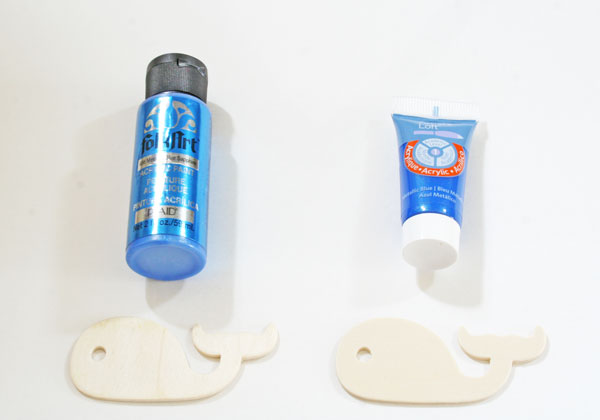 They are just so cute! I couldn't help but pick these as my test samples.
The Card Stock Test
Next up was the card stock test.

I chose four pretty shades in both types of paint and just did a simple block pattern.


These were so simple to do and fun to make! I might even stick them behind a frame and put them around the house. For now I've used washi tape to put them on the wall.
Make sure to check out my post over on Teal & Lime to see the results of my acrylic versus craft paint test!