After living with the pillows that came with the couch for years (don't ask me why – we've never liked them) I finally got around to covering them! However, I used a new method for covering the pillows this time. I made envelope pillows covers – and I'm totally hooked. They are easy to make and easy to take off and wash or change out.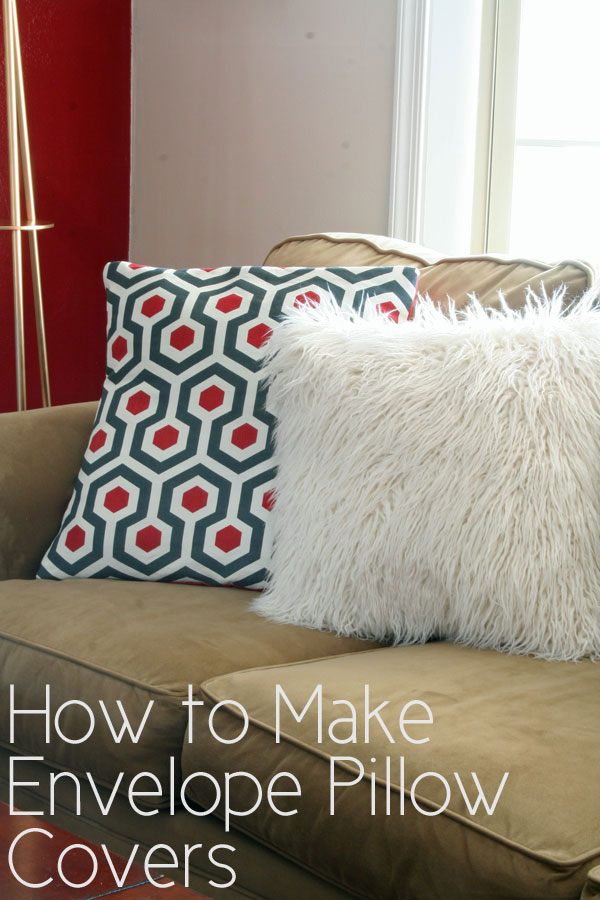 I picked up the fabric at the Charlottesville U-Fab the same time we got the fabric for the foam board cornice.
We decided to do a different fabric for the front and back (this helps to save cost if you want a more expensive fabric for the front of the pillows). We chose the geometric print for the front and then just a plain cotton red fabric for the backing.
How to Make Envelope Covers for Pillows
1. Measure your pillow length and width. Cut your front fabric to be the length and width of the pillow PLUS 2 inches for the hem. For the back part of your curtain you are going to make TWO pieces. Make each one the width of the pillow plus 2 inches on each side for the seam. Divide the length of the pillow by two and add 8 – 10 inches. This allows two inches on each side for the hem and then 4-6 inches for the overlap in the back. If you have flatter pillows you can use 8 inches. If you have very fluffy pillows use the 10 inches.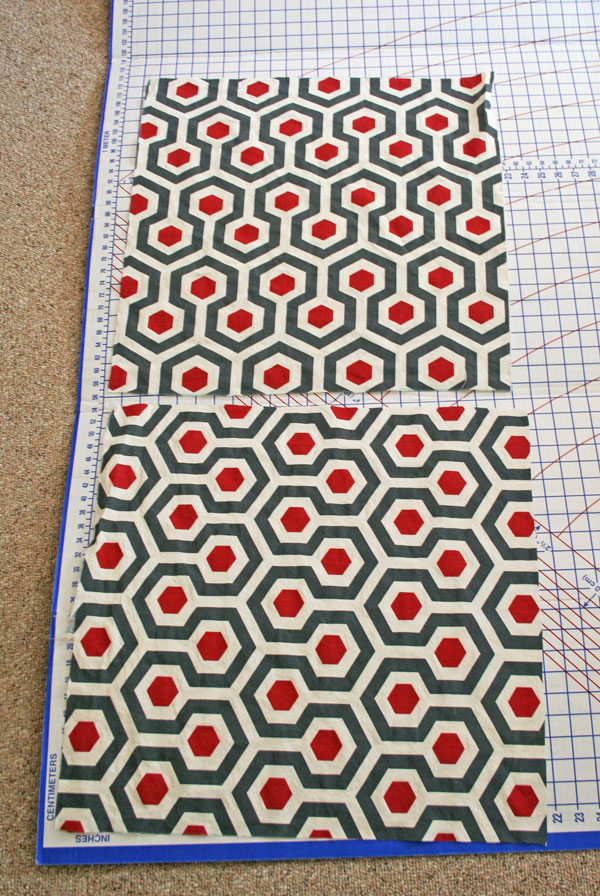 2. Sew a hem on the two pieces of fabric for the back. At this point you just need to sew a hem on one side (the width) where the two fabrics will overlap.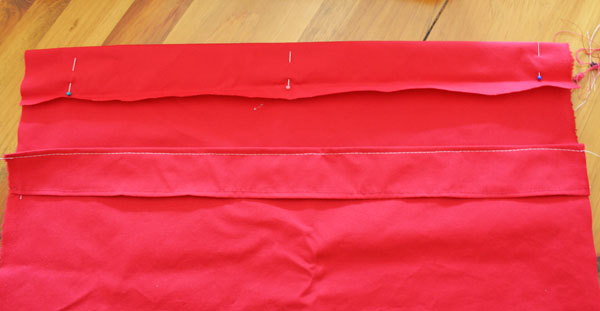 3. Now sew your pillow just like normal. Turn all the fabric inside out so the finish sides are facing each other. You need to lay your two back sides just how you want them to overlap. Make sure to leave about 4-6 inches of overlap so when you stuff it with your pillow you won't see the old pillow inside.


4. Once sewn just flip inside out and stuff with your pillow!


Now you have pillow covers you can change anytime you want – or clean anytime you want!