Hi everyone! Happy Monday! I hope you all get to enjoy a long weekend as we honor those who have served our country. Thank you all for keeping us safe. This day is for you!
This week we are going to keep the patriotic theme going, as it is Memorial Day week and the Fourth of July isn't too far off either! If you've been reading this blog much you've probably noticed that we do Christmas decorations up big but other than that holidays come and go with nary a decoration. I say it's because we go all in for Christmas and run out of steam for the rest of the year. Or, in my opinion, I'm not into the theme-y decorations too much. With that being the case, I thought I would do some more subtle patriotic decorating.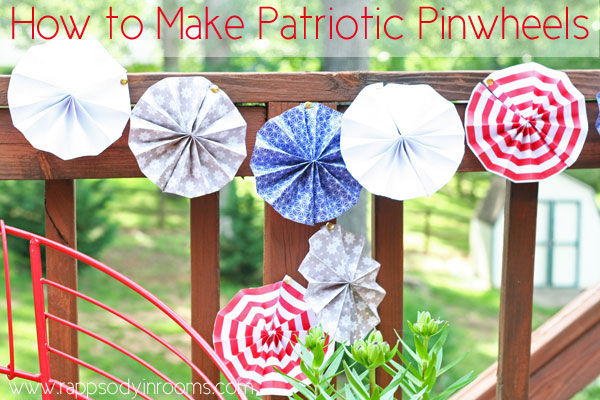 First up this week is a simple patriotic pinwheels tutorial. Pinwheels are pretty popular these days but I've haven't made one since grade school craft days. I couldn't resist with the beautiful patterned scrapbook paper that you can mix and match. Plus, using different shades of blue and red with patterned whites and on trend prints can have it be patriotic without being over the top.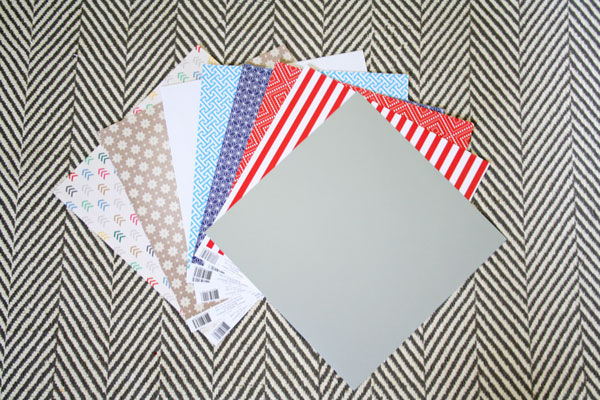 I ended up doing very simple pinwheels but my friend Carrie from Dream Green DIY has a great tutorial on how she made her wedding day pinwheels that are larger and a bit (not much) more complicated.
1. Start with a 12 x 12 piece of scrapbook paper. Cut in half.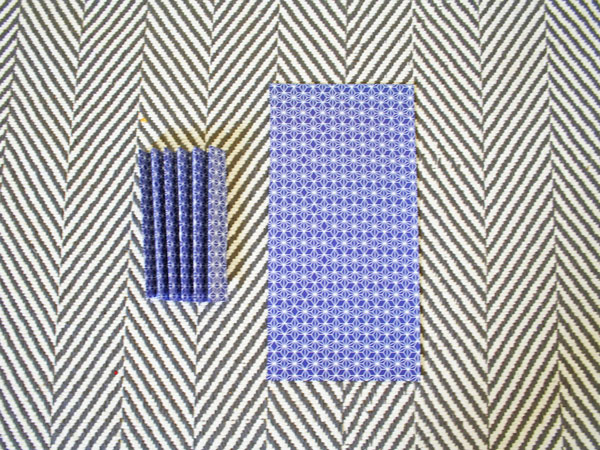 2. Fold each half into an accordion.

3. Staple in the middle and then fan out. Staple the two sides together to get the pinwheel look.







It's that easy!  You can make any size you want with any color and pattern paper you want!
PS – You'll want to check back later in the week with the tutorials on the other projects you see in these pictures!