I think by now you all know that I have a special place in my heart for a social media site called Hometalk.
I've spent many a morning and afternoon doing TV segments for Hometalk.
I collaborated with Michael's, Pinterest, and Hometalk for a fun Sunday crafting day.
I curated a gorgeously gilded board for them.
Now I'm back with another board. And I'm pretty excited about this one.
It all started with my foam board bookshelf topper.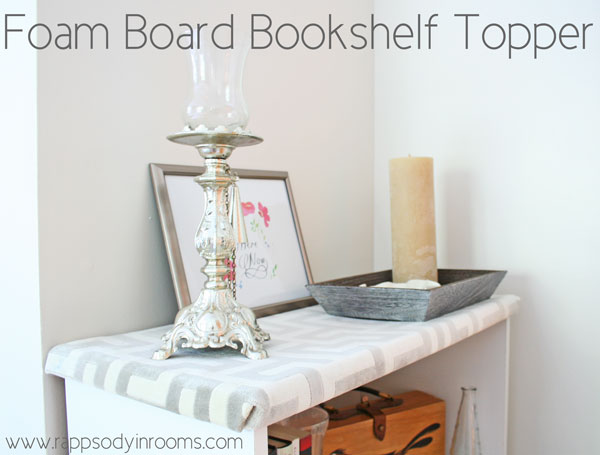 After that it naturally evolved into a board on how to update boring bookcases in beautiful and budget friendly ways.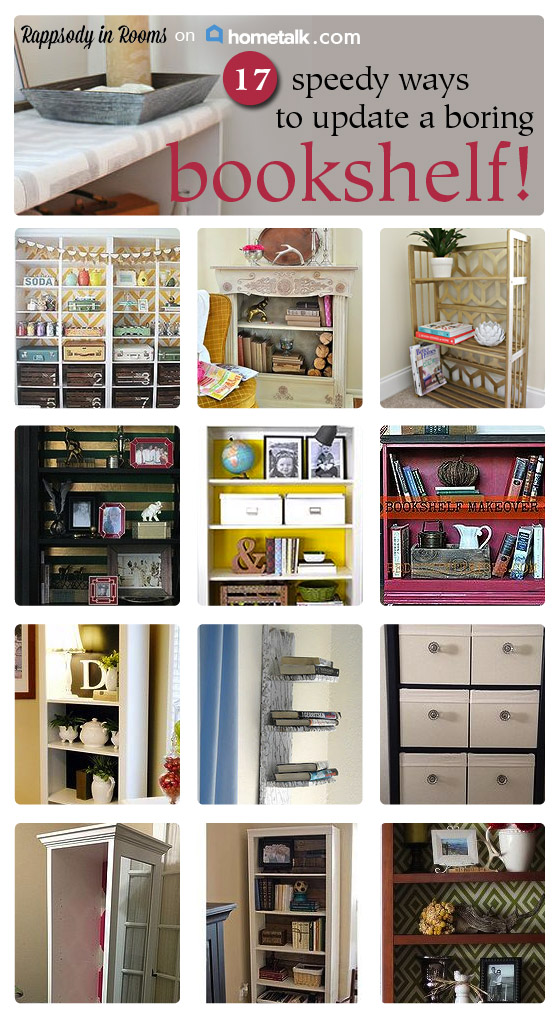 You definitely need to check out the board to see all 17 amazing projects but I wanted to pull out a few of my favorites.
This herringbone painted book  by Lolly Jane B is gorgeously painted and styled. I call it perfection! Isn't it amazing what paint can do to customize a piece?!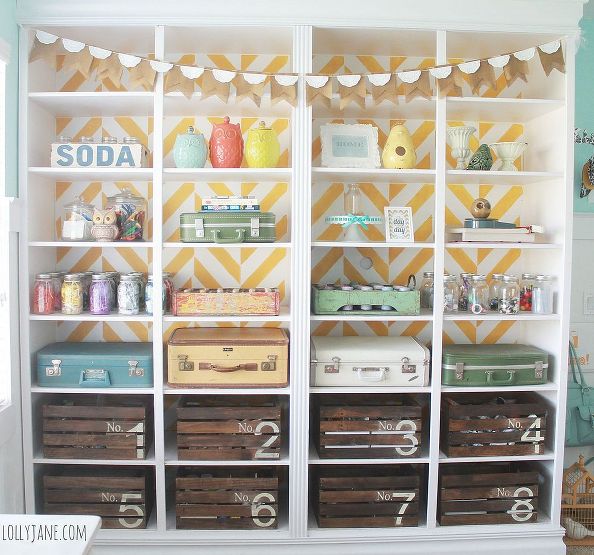 Janel Hutton made an old bookcase look like a fireplace! Wow! I think I would rather have a fireplace bookcase than a wood burning fireplace!

Oh duct tape, what can you not do? This is a fun, simple update with such a fun finished product! Way to go Jenna LaFevor!

I don't think the pallet wood trend is going anywhere anytime soon. So backing a bookcase with pallet wood? Genius! John-Lisa Henderson shows us how she does it!

Those are just a few of my favorites but there are so many more! Make sure to jump on over to Hometalk to see all the bookcase goodness! You will look differently at that cheapy bookcase at Goodwill next time you walk by!
Any other ideas on updating bookcases? I'd love to hear what you would do with a plain Jane bookcase to make it sparkle with personality!