Sometimes it's the most unusual items that make the best additions to your home.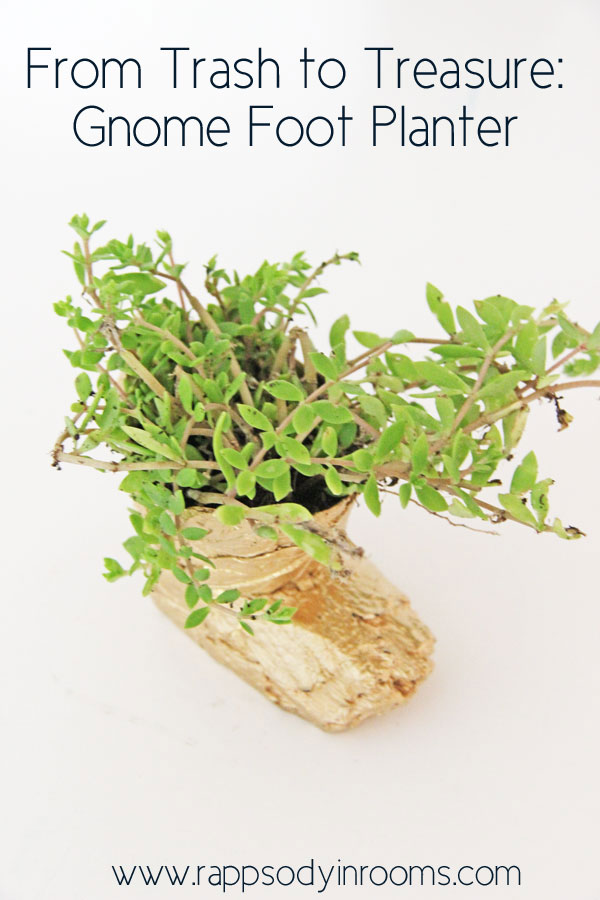 But it takes a little bit of out of the box thinking and risk taking to make these conversations part of your home.
My newest DIY addition to the house was the direct result of a tragic garden gnome accident. Yes, you read that correctly. Poor Mr. Gnomey had a rough day and lost a foot.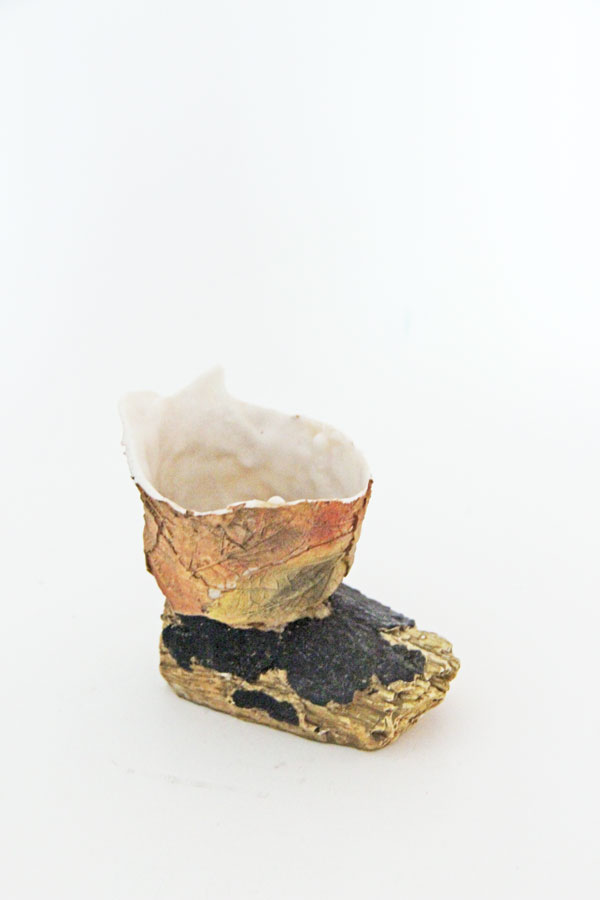 Although the accident happened last fall and the foot was lost under leaves for quite some time. Then one spring day I came upon the lone foot (while the rest of the gnome had already passed to his final resting place). When I picked up the foot I knew that this foot was here to stay.
This unseasonably cool summer weekend I decided it was the perfect time to throw on my scrubby spray paint clothes and gild this foot up.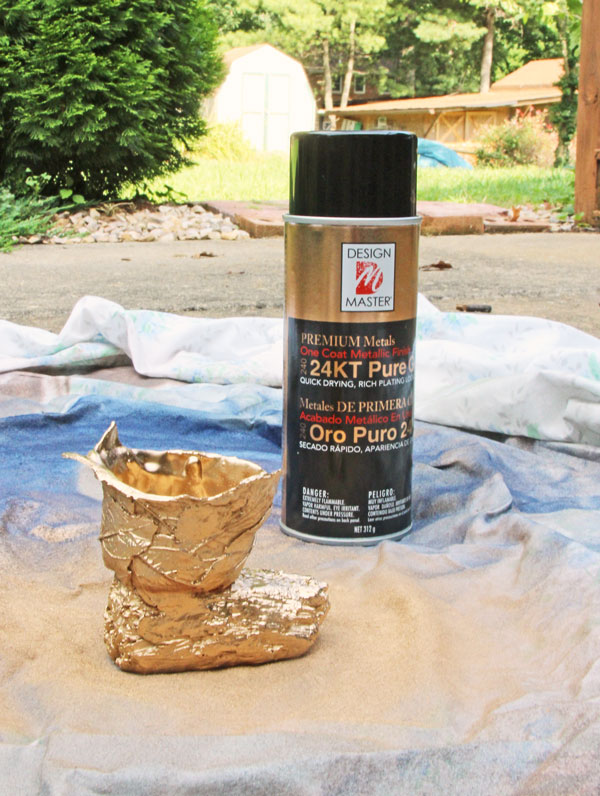 Yup, I painted a tragic gnome foot gold.
And I love it. It's perfectly posh and quirky. Words I like to thing represent me, right? 🙂
Then  just filled it with a little dirt and this gorgeous green ground cover that has sprouted around our yard.


I think the hardest part was figuring out where to put this little foot. I've tried him a few places but I think the foot will stay in the Mego Cave window…for now.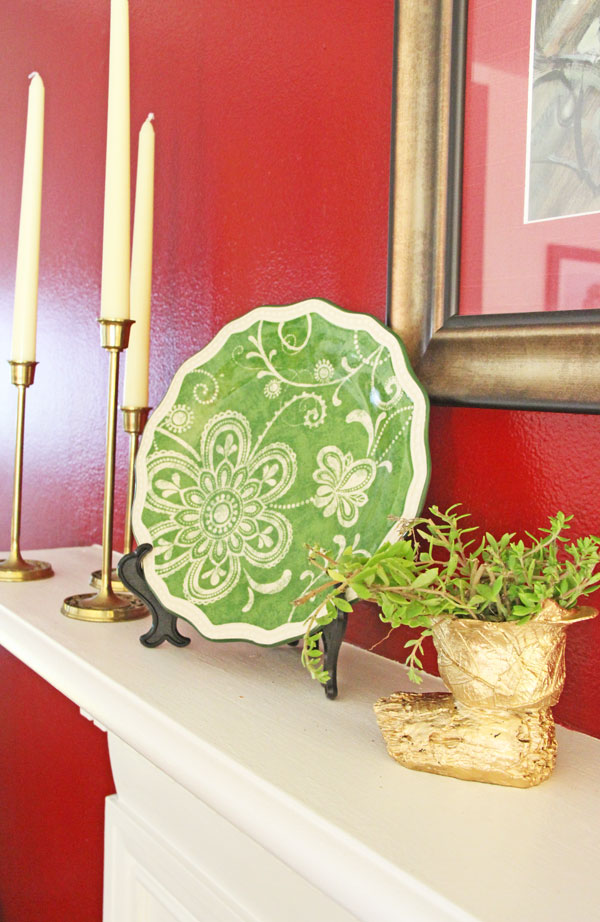 Ha! Bet you weren't expected to see a gold gnome foot planter today, huh?
What's the weirdest trash-to-treasure upcycle you've ever done (or seen)?