Two people walk into a room. One slice of chocolate chip zucchini bread lies between them. Eying each other cautiously they begin to circle, wondering to themselves, "Who will make the first move?"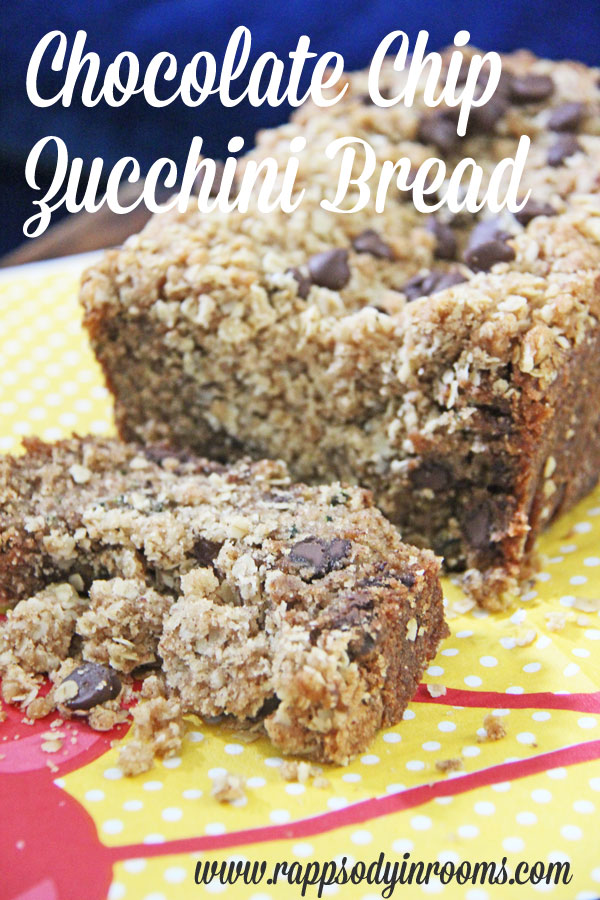 All it takes is a slight shift of the finger and the two swoop down on the bread, hoping to be the lucky winner of the last piece of chocolate chip zucchini bread.
Okay, that might be slightly dramatic, but I promise, if you were ever going to fight someone for food, this is the recipe.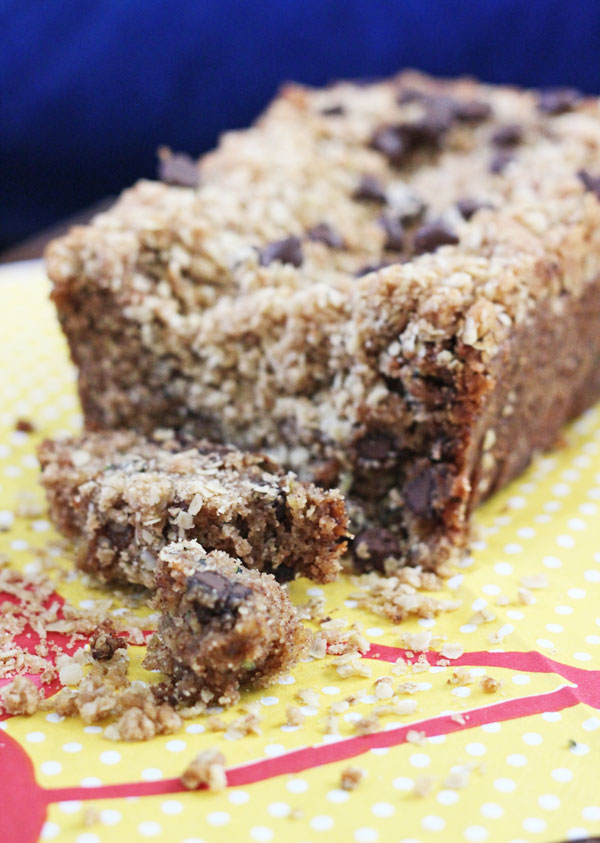 I can say that because this recipe is 100% Sally's Baking Addiction's and I'm just here to pass this on (in the height of zucchini season) and urge you to MAKE THIS NOW!
Although, while it can technically be called bread, it's definitely more cake like in ingredients so perhaps pair it with a healthy side when you gobble it down for breakfast (or for that 11am/3pm snack).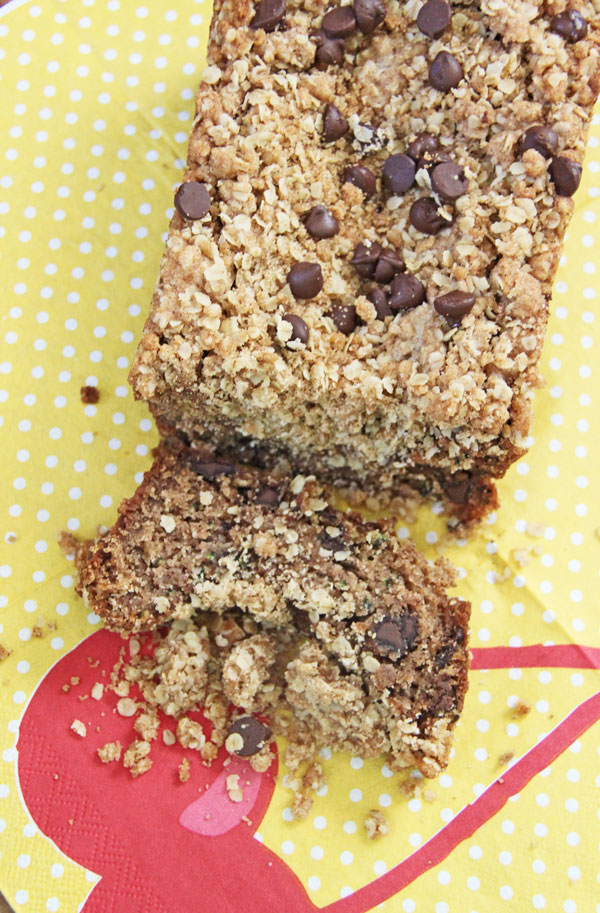 This oh so decadent bread with its chocolate chips, hidden vegetables, and oh-so-gush worthy oatmeal streusel on top is the hing bake sales could be made famous for.
It really is that good.
Let me tempt you with delicious pictures.



Now click on over to check out the recipe so you can make it this weekend! You won't be sorry!