Let's wrap this week of fun fall crafts up with a video with a little bit of pep to it. Spoiler alert: I go all double time in this video too.
If you liked the sweater wrapped vases that I told you about earlier this week, then you will definitely want to check out my video tutorial on how to make these sweater wrapped vases. I've been living with them all week and love them!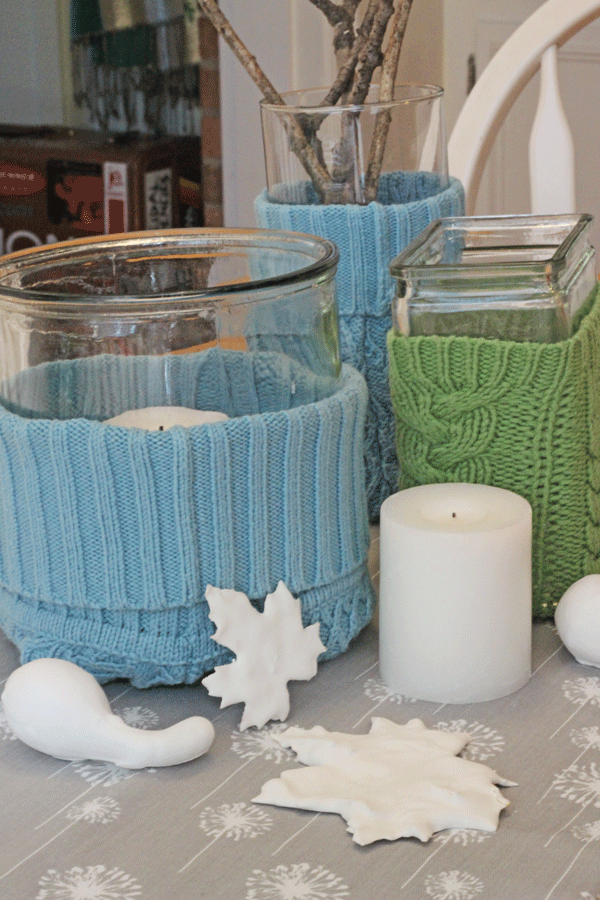 They would be great gifts to give to teachers, friends, or hostesses. Perhaps a house warming gift filled with goodies? Just some ideas…
So let's take a watch on how to make sweater wrapped vases!
Behind the scenes:
I finished filming this gem on Labor Day – another blazing hot day just in time for …. September?
Eric's Dad came over to the house to work in the yard (not asked for – he does it for fun!!) and might have thought me a wee bit crazy if he heard me talking to myself in the house. But then again, he's known me for a while so he probably already knows that I am indeed a little bit crazy.
I didn't do anything to my hair except wash it and let it dry and methinks it turned out good on its own — which never happens.
Happy fall crafting this weekend! May the force fall be with you! <—nerd alert!
PS – For more fun fall crafts don't forget to check out my plaster covered fall items and pumpkin painted acorns.