Sometimes fall decor and I don't jive.
Whaaaaat?!?! You may ask. Well don't freak out too much. It is just because I am always so sad to let go of the bright, bold summer colors of summer for warmer and more traditional tones and decor.
So I don't. I do a more modern take on fall. I do that by mixing the colors I love with fall elements. It's taking me and inserting fall into my decor instead of fall inserting itself into my decor. Got it?
I also don't like spending a ton of fall decor (as you can tell by my acorn jack o'lanterns, plaster leaves and gourds, and sweater vases) so I like to use elements that are free – and from nature! I made three different crafts from pinecones and branches that I collected from the yard (or my work's yard – same difference).
Dipped Pinecones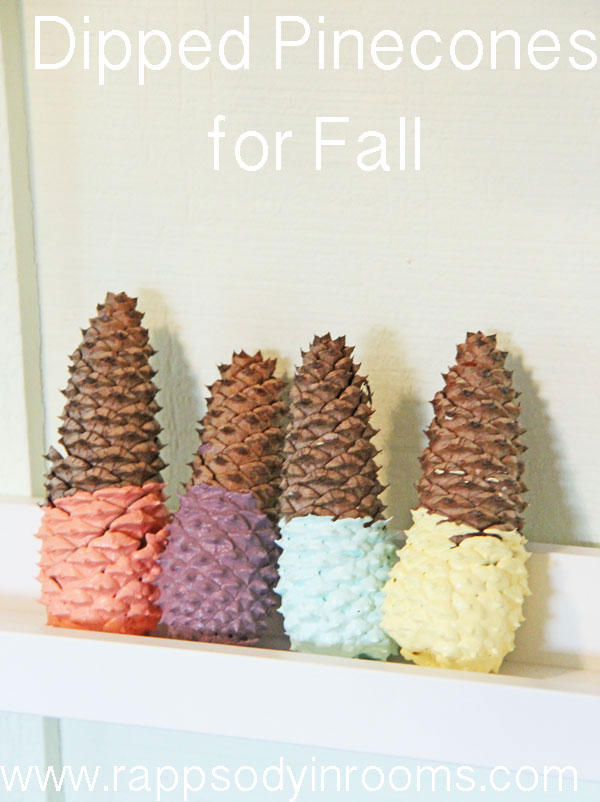 Some of the pinecones were still young and hadn't fanned out yet. I liked the more sleek look of them (although I kind of messed that up, but I'll show you that in a second). I thought they had a more modern look to them so I decide to give them the paint dipped look.
I just took my sample paints (look for coupons for free ones in magazines) and dipped in the pinecones. Then I just took them out and laid it on wax paper to dry.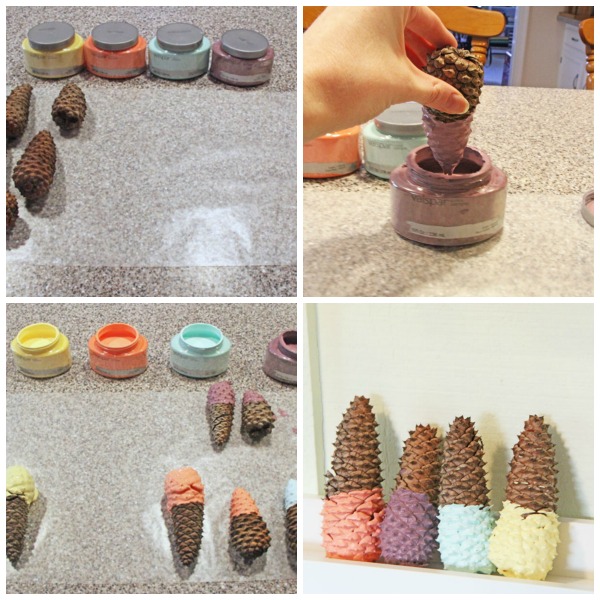 This is where I messed up my pinecones' modern lines. They were taking forever to dry so I put them outside to speed up the process.Duh. The heat makes them dry out and open up. So that happened a little. But I still definitely like them!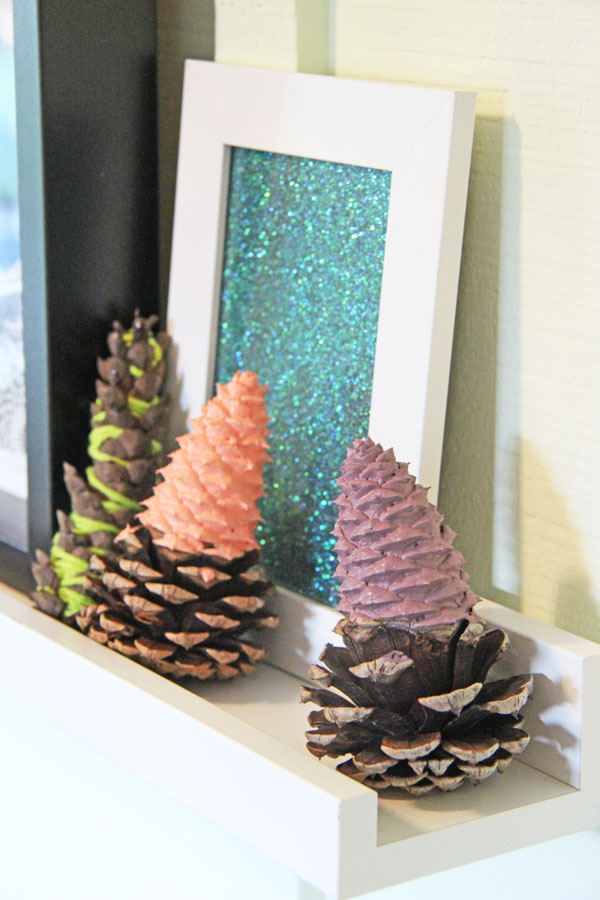 Yarn Wrapped Pinecones

I also picked up some yarn ('cause cozy yarn definitely makes me think fall) and decided to wrap it around the pinecones (the open ones were perfect for this project). I played around with different colors and patterns and textures of yarn. The fuzzy yarn definitely worked the best.


Yarn Wrapped Branches

Lastly I used branches and wrapped those with yarn too. It was easy – tie the yarn in a knot, wrap the branch, and then finish off with another knot.

Now you have bright, modern, and playful fall items that break the traditional fall decor mold but still bring the spirit of autumn into you home (without breaking the bank)!