I sit on a couch of compromise above a rug that was just never quite the rug with a red wall that's been there the whole time that I thought I could live with. Yet, when I open my eyes a little bit wider I see I have built a life of compromise. A life of  love for someone else. A place where I am not as strong as I should be, could be. A place that is less me than it should be. A place that needs a fresh coat of paint. Because I can live with some compromise but I cannot live with the red wall.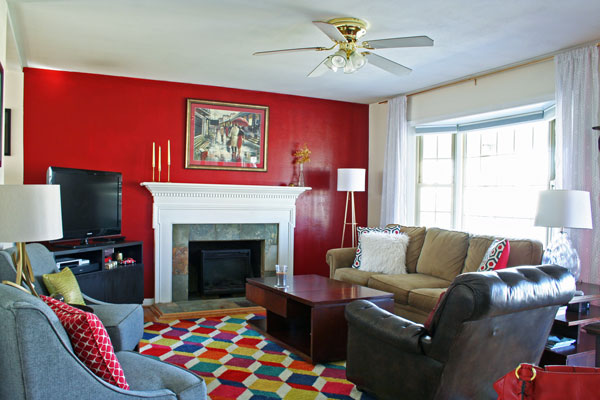 You may think that I'm talking about the living room I've been rambling about here for the past few years. The living room that I could never quite get right no matter how I tried. How I thought I could love the red wall because he loved the red wall. How the couch was good for now and the rug was something for both of us – but ended up for neither of us.
But now I realize that the living room is our life. Our life that is full of compromise with a wall of something that is not quite right. But that wall cannot be taken down and the wall cannot be painted. The wall stays. It is us who have to change. Me who has to leave.
So change we will. Change for the better. Change for the stronger. Change for the possibility. Change for the future. Change for the friendship that lives on and the love that isn't quite right.
Change for me is a blank slate. A place to be me, for me, by me, and only me. It is the time of me.
And I am ready. I am excited. I am sad. I am proud. I am buoyant. I am okay. I am open. I am embracing this blank slate of only goodness and happiness ahead.
Because there isn't time to let what once was hold us back. There isn't time to let past memories mar our present, our future. There isn't time for guilt, or blame, or hard feelings. There is only time for now. For the rest of the now's ahead of me. For the possibilities.
I feel like I am a new woman. A woman with a world ahead of me that excites, intrigues, frightens, and beckons to me. A world that is ready for this woman that I have become. I am a full, complete woman with nothing but love and goodness buffering my heart, leading me in the right way, guiding me on my path.
Because as I navigate through my life, it continually points me in directions that remind me that this life is not just for me, but what I can do for others. How I can bless wherever I go. Now is time to remember that even more. To live to my fullest potential where I am able to live, love, and lead to my best.
Now if this just seems like some garbly gook of words fraught with symbolism and hidden meaning, my point is that Eric and I are separated.
It is a decision that we have come to with great affection and good will towards each other. It is best for both of us to  live the life that we want. Yes, there will always be the memories, the good memories, that will sometimes make the present harder. But I believe in the plan, that everything happens for a reason, and that goodness never stops. That healing is immediate. That I am a whole and complete person now, with no unnecessary baggage. I go forth now lighter and free with nothing but good memories and a grateful heart. Because harboring negativity only hurts me.
For some of you this may seem sudden, you may have questions, you may be shocked. But it is the right time, and there is a right time for everything. I appreciate your concern and love but I am okay. This is all the detail that I would like to go into now and I know you will be understanding with my lack of specifics.
I just wanted to tell you here, in this little online family that I have grown, to let you know about my changes. That you will now be seeing pictures and projects in my own little apartment that I could not be more thrilled to get my hands on and make it me. All me. On to the next we go.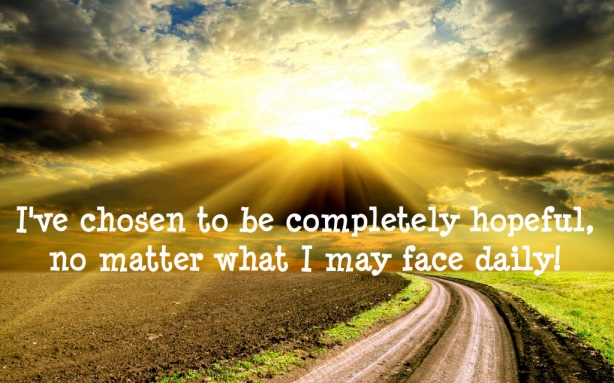 Love you all so so so much.
Megan
PS – You will be seeing some changes to the layout, organization and name of the blog. Some have already begun and others will take longer to roll out (depending on how quickly I can figure out how to reroute this domain name to Rhapsody in Rooms – any help you can give me on that would be appreciated). Stick with me, I know it's going to be great.
PPS – I'll be going back to Megan Elizabeth Aubrey as my name. I forgot how much I love that name all together.