Let the Christmas season begin! Or at least let it begin here on Rhapsody in Rooms since clearly Christmas has begun everywhere else come November 1st (I would especially like to thank Hallmark Channel for starting your Christmas movies that early).
I am so excited to start the Christmas festivities here with a very special blogger Secret Santa tour. A group of my blogger friends and I all got together and decided to do a DIY Christmas Secret Santa. That means I made a fun Christmas craft for my friend Jeanette at Country Design Style and my friend Nancy from Artsy Chicks Rule made one for me!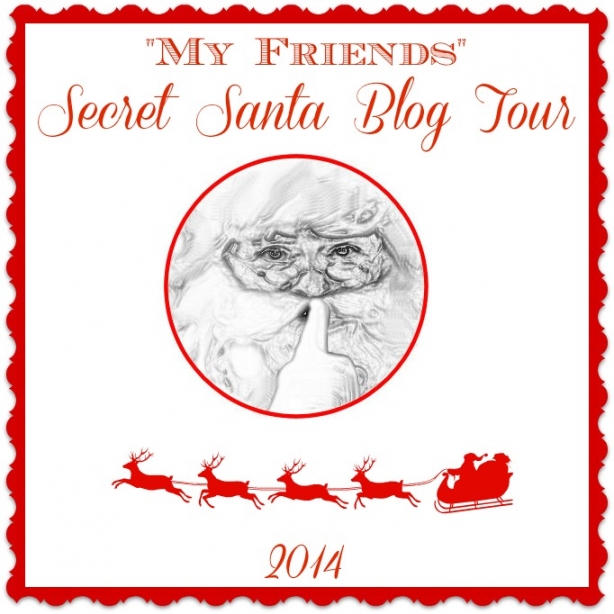 Let's begin with showing you the Christmas craft I made Jeanette: a lighted Christmas canvas. [Thank you to Bubbly Nature Creations for the inspiration!] It is so easy to make but adds such a nice sparkle to Christmas decor!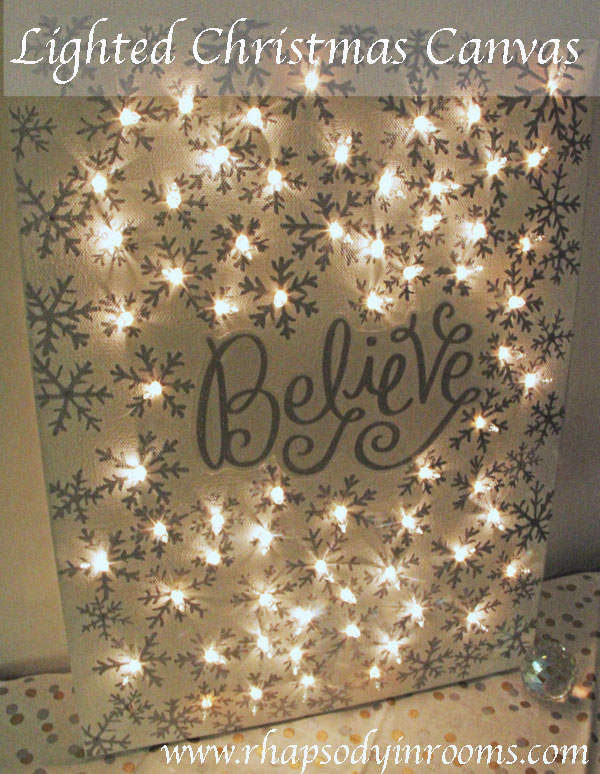 Supplies
Stencil or sticker* with message you want (mine was a multi-pack of stickers from Michael's that wasn't necessarily Christmas but I made it work for the holidays)
Something sharp for making holes (like scissors, skewer or the like)
Optional: hot glue gun* (I ended up not needing one)
*Designates affiliate links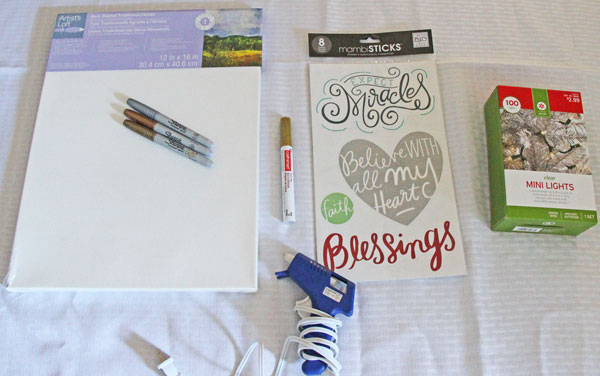 Directions
1. Pick your message (using either stencil or stickers) and decide placement on your canvas. I went classically centered.

2. Using your silver Sharpie draw snowflakes of various sizes all over your canvas. I started by drawing the dots for placement first and then finished up with the full snowflake. Really fill up the canvas to make it seem oh so snowy and sparkly! I tried to make one hundred snow flakes to fit my one hundred mini lights. However, I wasn't able to use all my snowflakes with lights because they were too close to the wooden frame so add more snowflakes if you want to use all the lights.



3. Use your sharp object (I used scissors) to make a small hole in the center of the snow flake.

4. Push your lights through the holes. If you made any holes too big you can use a dab of hot glue to secure the light in place.

5. Plug it in and you're done!





Now, to show you Nancy's craft she sent me! I LOVE it so much! It is a naughty/nice stocking with jingle bells. Plus, she stuffed it with chocolate goodies and you know that it is the key to my heart!


For even more fun DIY Christmas crafts and to see what all my blogger friends sent each other visit all their sites for beautiful Christmas decor and inspiration!