Why hello my wonderful readers and any new friends that may be popping by from Simply Designing as we embark on a fun little last minute holiday crafting blog hop! My friend Jessica at Decor Adventures emailed a group of us bloggers asking if we wanted to join in on a little last minute Christmas crafting adventure. The challenge was to use what you already had to make something new for Christmas. I was so in! Christmas decor is so versatile and you can always reimagine it into new and beautiful decorations.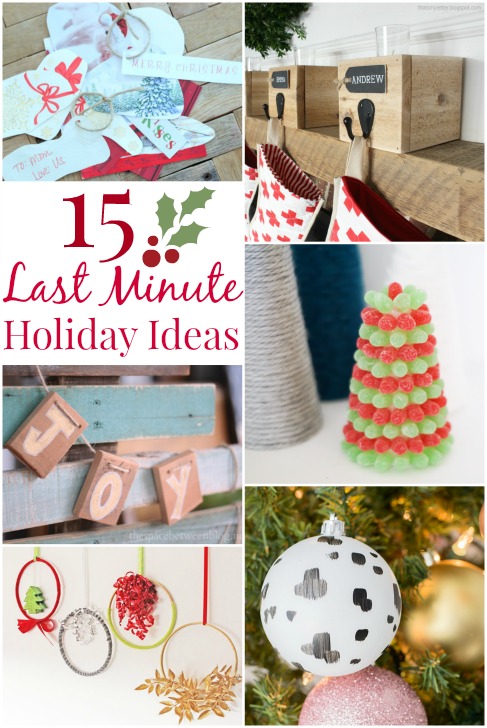 I took a jaunt around my apartment to see what I could wrangle up. I spied a pile of these knock-off golden orbs (whewww that post is back in the day too!) that I had made with embroidery hoops. They weren't looking quite as good post-move but I knew I could do something fun and exciting with them for Christmas.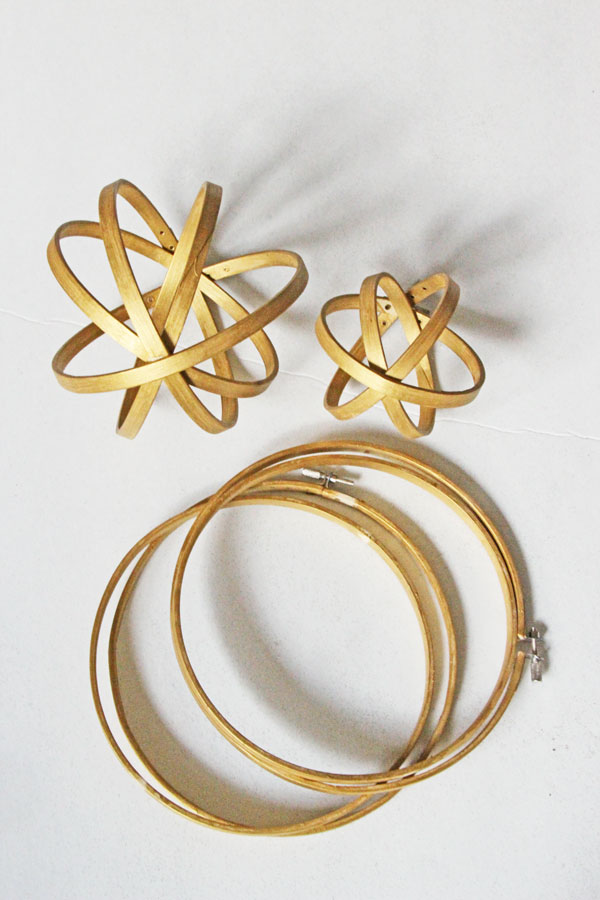 That's when the real raid began. I knew I wanted to make them into mini-Christmas wreaths. I also knew that most anything could go on the wreaths. I basically pulled out all my crafting supplies and Christmas decor I hadn't used yet and just began tinkering (kinda like an elf in Santa's workshop, right?!).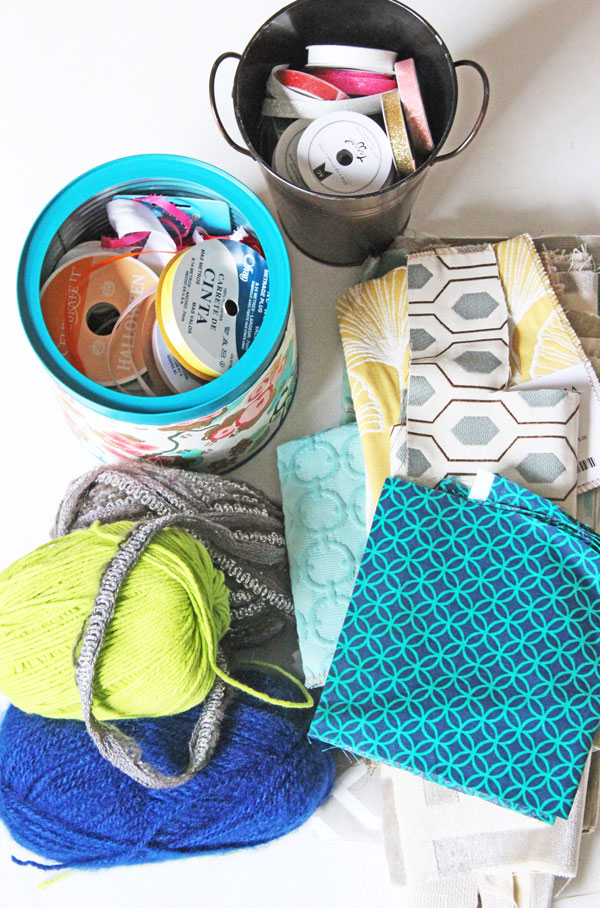 Here are the four different wreaths I made and what I used to make them:

Yarn Wrapped Embroidery Hoop Wreath
I did two of these in different variations. For the first one I took my fluffiest yarn (so sparkly and cozy – perfect for winter) and wrapped it around the hoop. I just tied it to the wreath when I started and stopped to secure it. Then I used some wrapping ribbon to make it fun and festive.

For the second yarn wrapped wreath I used the same method but I just wrapped part of the hoop. I wanted to show off the gold on the hoop and give it more of a color blocked look. I used some more ribbon to top this one off too. The curly cue ribbon is just so beautiful on these wreaths!

Ribbon Wrapped Embroidery Hoop Wreath
I raided my wrapping supplies (95% of which I have saved from presents given me so I don't have to buy the stuff as much) again and found this pretty red ribbon. One side of it actually said Estee Lauder (haha, I seriously save everything) but I just flipped it over and wrapped it around the hoop. Then I finished it off (and secured it to the hoop) by making a bow. For a final touch I used a Christmas tree present box (that also serves as an ornament I guess since it had a loop attached to it) and hung it from the hoop.

Glitter Leaves Embroidery Hoop Wreath
This one took all of 5 seconds. I had a glitter leaves stalk that I've stuck in a vase for years and decided just bend it around the hoop. One bend and some leaf tweaking and I'm in gold glitter love. This one is so simple yet classy all at the same time. Win!
To finish them all off I once again used ribbon I had in my stash to loop around the hoops and hang them. I decided to make a little gallery of them on the wall but these could go anywhere: on a door, window, even on a tabletop! Maybe even hang them off cabinets! Endless opportunities.




Now let's continue the blog hop to see what other awesome Christmas crafting has happened! Next stop is Decor and the Dog. Everything Michelle, Nate and Ike (the dog behind the decor) do is so gorgeous so if you haven't checked out their blog yet make sure to take some time to peruse it now. So good.
To start the blog hop at the beginning so you don't miss a single awesome project go to Decor Adventures and take it from the top!